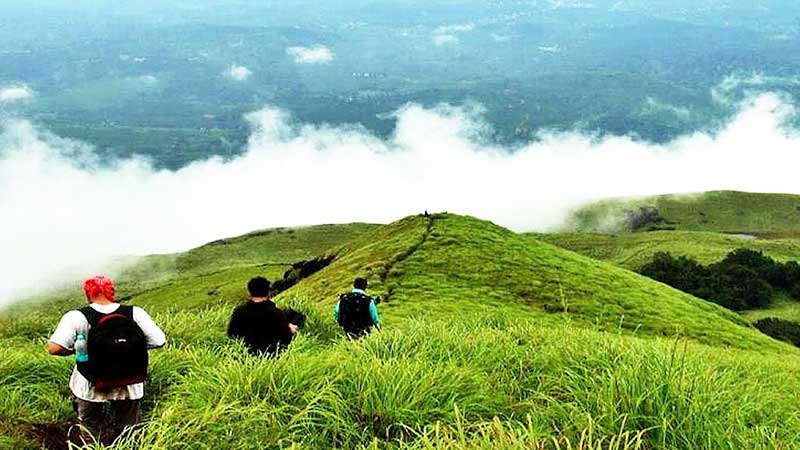 The best way to escape from the scorching heat of Hyderabad is to go out on hill stations and enjoying the fresh air and panoramic views of the hills. The trip to breathtaking hill stations near Hyderabad will rejuvenate your body and mind from daily buzz of the city. Here's a list of top 10 hill stations near Hyderabad to make mundane life interesting.
Ananthagiri Hills
Image: Source
It is one of the favorite trekking spots for all the fun-adventure lovers in Hyderabad. Enjoy the nature to its best in the monsoon season when the landscape looks so alluring with clouds that you would not willing to come back from this lovely destination. This trekker's paradise offers breathtakingly gorgeous views of the exotic flora.
Distance from Hyderabad - 80 kms
Horsley Hills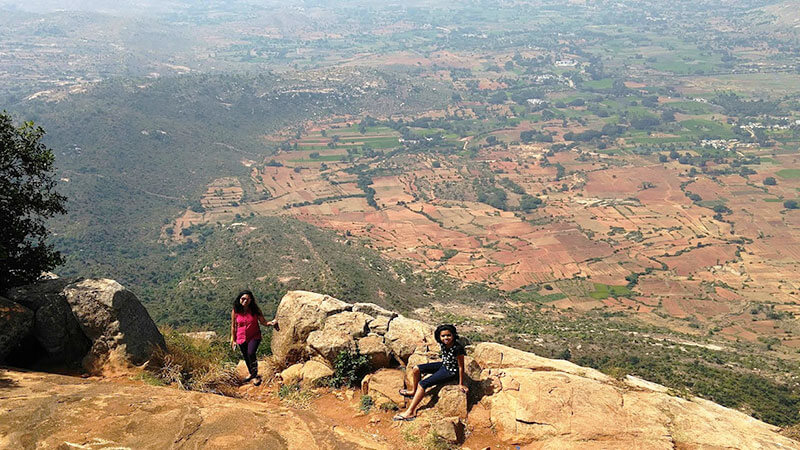 Image: Source
This place is also known for trekking place near Hyderabad where you can relax and enjoy the beautiful views of nature. The place offers you utmost serene feeling with the overwhelming views of astounding green surroundings. Do visit Koundinya Wildlife Sanctuary, Elephant reserve, Thimmamma Marrimanu (world's largest banyan tree), Horsley Hills Museum and enjoy boating on the Gangotri Lake.
Distance from Hyderabad – 149 kms
Srisailam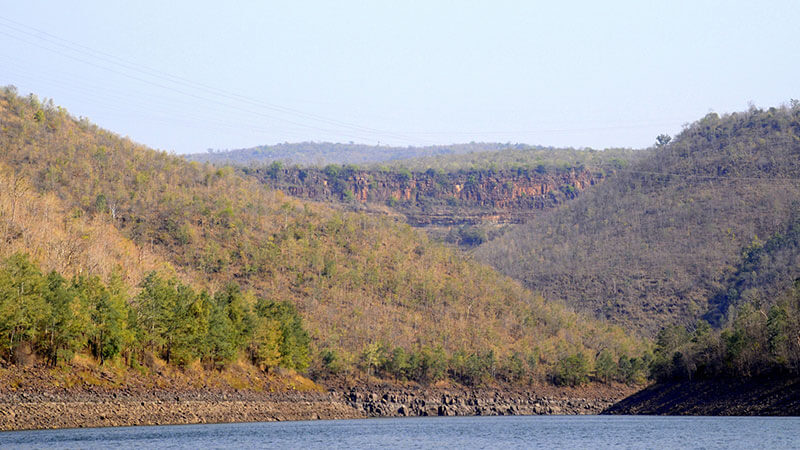 Image: Source
It is a religious hill station with the presence of fantastic temples and caves where you will reach through the adventurous drive. Visit Ista Kameswari Temple first and then head to Akkamahadevi Caves. You will see a few waterfalls and a beautiful valley from the temple. Make the most of your vacation by visiting Srisailam near Hyderabad.
Distance from Hyderabad – 215 kms
Nallamala Hills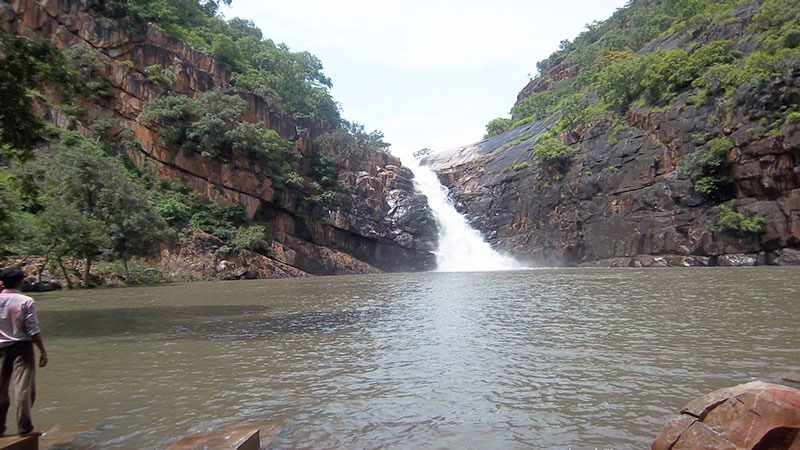 Image: Source
Situated in Andhra Prades, Nallamal Hills are complexly exciting for nature lovers. At every step of these hills, you are gonna find something unique that comprises of a religious place, several peaks, and lakes. Trekkers also love this place to explore nature from very close.
Distance from Hyderabad – 246.4 kms
Lambasingi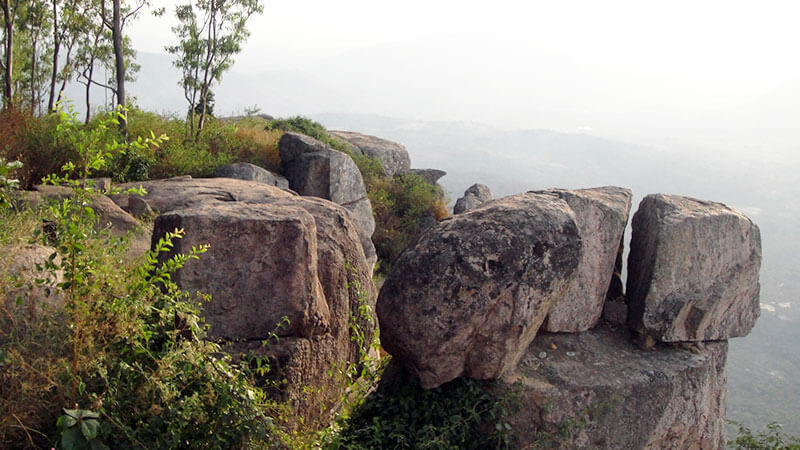 Image: Source
It is 2nd paradise on the Earth after Kashmir. If you are looking for a snowfall area during winter then this is the right place for you to beat the heat of Hyderabad. The gorgeous nature and cool surroundings will make you fall in love with this place. Go and explore the coffee and pepper plantations in Lambasingi hill station Hyderabad to adore the picturesque landscape and awesome weather.
Distance from Hyderabad – 526 kms
Panchgani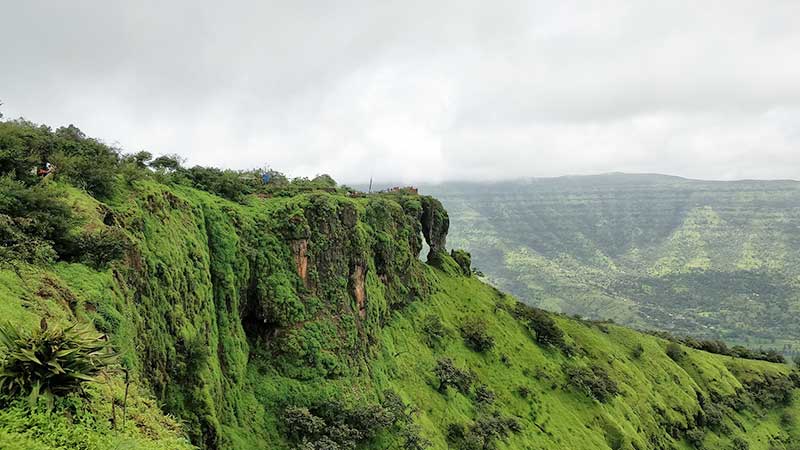 Image: Source
As the name suggests 'Panch', this popular hill station surrounds by five hills near Mahabaleshwar from where an outstanding view of sunrise/sunset is enjoyed. Being located in the Western Ghats, the town is having lush green spaces that look exotic with lakes.
Distance from Hyderabad – 572 kms
Chikmagalur, Karnataka
Image: Source
If you are coffee lover then you will definitely gonna love Chikmagalur tourism where you will awake by the aroma of freshly brewed coffee in the morning. The place is also known as 'Coffee Land of Karnataka' and you will definitely adore the tall mountains, lush green forests and tranquil surroundings. Tourist comes to this place for trekking trails also.
Distance from Hyderabad – 644 kms via NH44
Araku Valley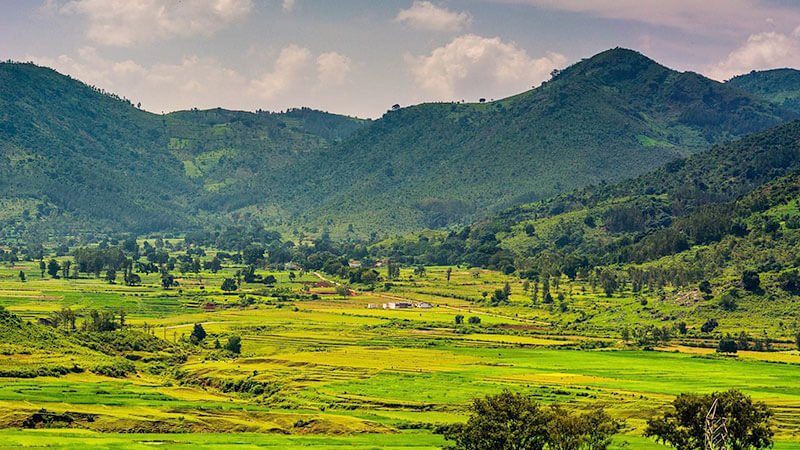 Image: Source
It is one of the famous hill stations near Hyderabad and also a coffee producing town located in the state of Andhra Pradesh. The magnificent sight of Ananthagiri Hills from Araku valley is a must watch thing at this place. Various waterfalls, Araku Tribal Museum, Damuku viewpoint, Government Silk Farm, and Mulberry Gardens are major attractions in Araku Valley.
Distance from Hyderabad – 706 kms
Lonavala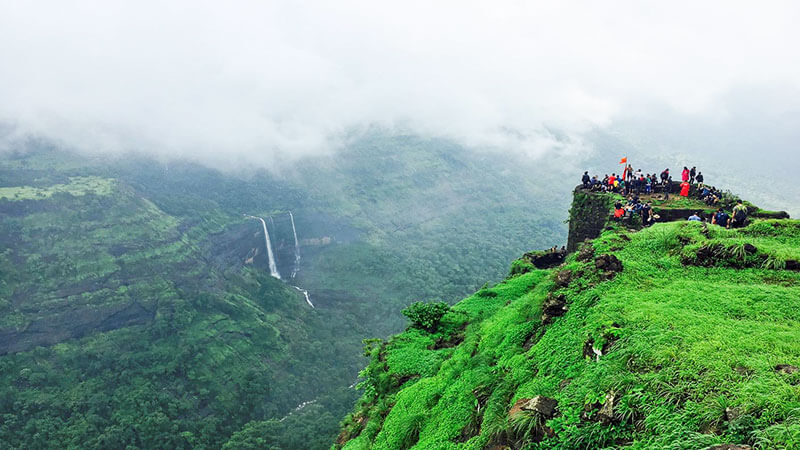 Image: Source
It is one of the most sought after hill station located near Hyderabad. People just love this place for the awesome weather, serene atmosphere, beautiful surroundings, and a variety of adventure activities. Bhaja and Karla Caves offers a mystical ambience in Lonavala for which lots of tourist visits this place.
Distance from Hyderabad – 623 kms
Yelagiri hills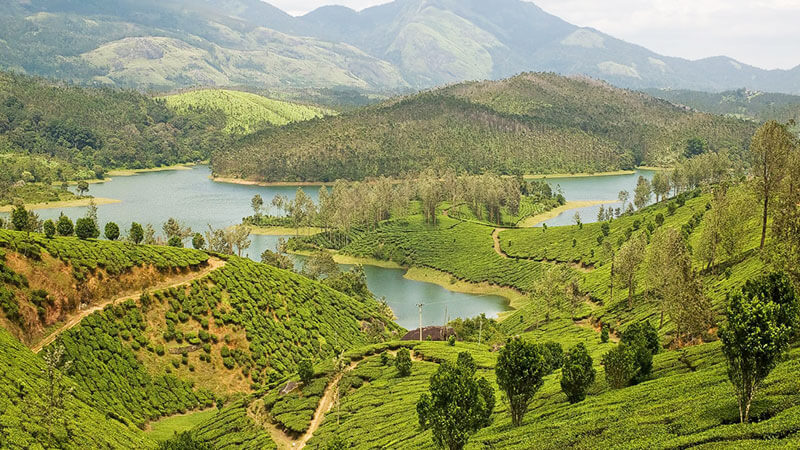 Image: Source
Yelagiri is a charming hill station near Hyderabad where you can spend a perfect weekend with your family or partner. This destination comprises of many tourist attractions like Jalagamparai Falls, Rose Garden and Sweeping Orchards and thus makes it an ideal spot for nature lovers.
Distance from Hyderabad – 736.2 kms
So, what are you thinking now? Plan a trip to Hyderabad by booking flight tickets and enjoy a perfect break from the buzz of the city.