Monsoon season is here. And this wonderful season calls for us to enjoy the lovely weather and get close to nature. As we know it is during this season the waterfalls are at their best. They are full and gush away with glory making it a wonderful sight to watch. If you love and want to explore this site make sure you make a visit to these wonderful locations that will make you ensure you have a great time. Below is a list of quick getaway destinations near Mumbai that you can visit to enjoy the waterfalls.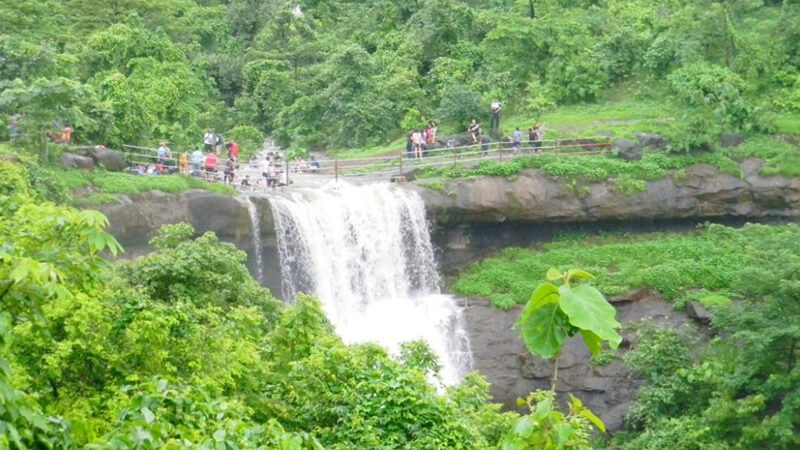 Image Source: http://sachinbaikar.com/wp/wp-content/uploads/2017/07/Bhagirathwf-Photofeature-973x730.jpg
This Waterfall is in the Matheran range hills. Bhagirathi Waterfall is located in Vangani village and it is also known as Vangani Waterfall. The nearest village is Bedisgaon.
Pandavkada Falls, Navi Mumbai
Image Source: https://2.bp.blogspot.com/-FaZwjR_aCww/UTMe312G7QI/AAAAAAAAEPQ/EJ2HnigcrGA/s1600/Pandavkada12-AM.jpg
Located in the lush Pandavkada hills, this fall is a famous spot for people living in Mumbai as this is located at close proximity. People often visit here to enjoy the waters, relax and rejuvenate.
Lingmala Falls, Panchgani

Image Source: https://mahabaleshwartourism.in/images/places-to-visit/headers/lingmala-waterfall-mahabaleshwar-tourism-entry-fee-timings-holidays-reviews-header.jpg
Located 5 hours from Mumbai, the Lingmala falls is located in Panchgani, Maharashtra. At a height of 1278 meters, you have to walk around 30 mins to see the main waterfall. It is a long walk but the view is mesmerizing.
Dugarwadi Waterfall, Nashik

Image Source: https://assets.traveltriangle.com/blog/wp-content/uploads/2020/02/Dugarwadi-Waterfall_21st-Feb.jpg
A perfect spot for a fun picnic with family and friends, Dugarwadi is a wonderful place to escape the busy life and explore the waterfalls. Being located in Nashik, the place has many vineyards, so you can even explore these to make your trip even more exciting.
Umbrella Falls, Bhandardara

Image Source: https://im.whatshot.in/img/2020/Aug/bhandardara-waterfall-tour-cropped-1-1597914465.jpg
The Umbrella Falls is best to be visited during the monsoon season as it is then when the water is at the maximum level. The lush greenery in and around the falls makes it absolutely beautiful and charming.
Image Source: https://gautamkhetwal.files.wordpress.com/2014/07/yeoor-hills-waterfall-2.jpg
Located near Mumbai, Yeoor is a fun place to explore waterfalls. Apart from exploring you can also take part in fun adventurous activities and appreciate the wonderful nature of the place. Sit, relax and don't forget to take some wonderful pictures.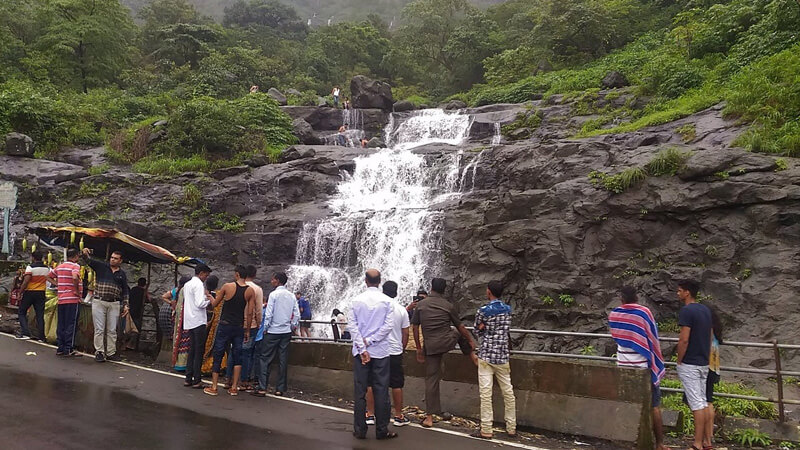 Image Source: https://media-cdn.tripadvisor.com/media/photo-m/1280/14/6b/69/46/mlashej-ghat-waterfall.jpg
Another waterfall which is close to Mumbai that has everyones eyes. The exceptional beauty attracts people from all over to come and visit. Sometimes you can even see waterfalls on the road making it a beautiful site to watch.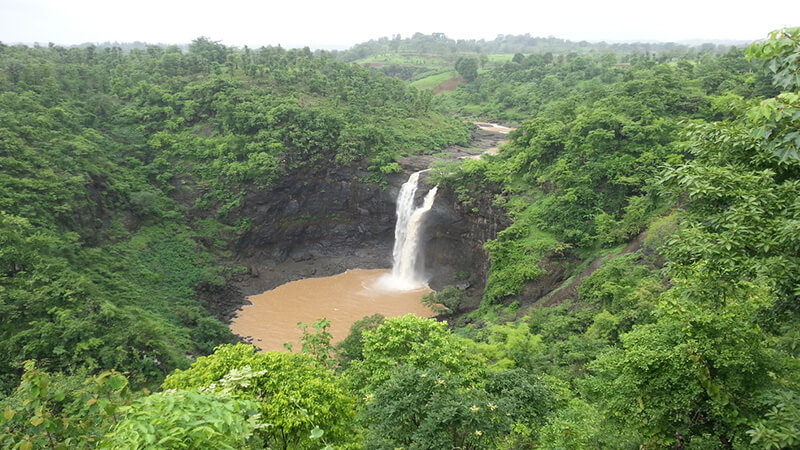 Image Source: https://www.shutterstock.com/image-photo/impressive-waterfall-picture-dabhosa-rainy-season-1754036087
Waterfalls are an absolute beautiful natural wonder. The sight, the sound, and the feel that it gives are so relaxing. Watefalls also help in keeping the ecosystem alive. A large population of flora, fauna, and animals are existing because they all live in harmony with each other. So, the next time, you visit any of these places please do take the time out to explore these lovely waterfalls that will rejuvenate your mind-body, and soul. For great deals on your flight bookings, log onto EaseMyTrip to get the best offers on your travel.