Kerala is considered as one of the most beautiful states in India. Adorned with natural beauty and picturesque views, Kerala truly offers a wonderful experience to someone who is looking to get lost in nature and be charmed by lush greenery, tall coconut trees, and enchanting backwaters. Kerala has many hidden gems; however, one gem is the place called Vagamon.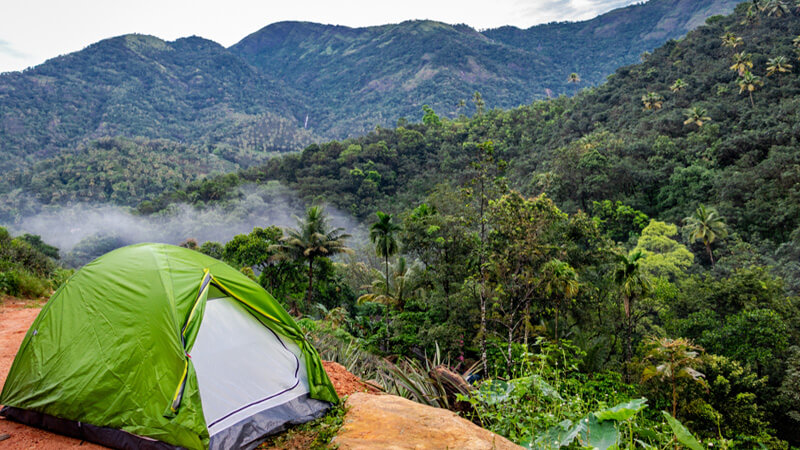 Vagamon also called as "Queen of the Mist" is located in the Idukki district of Kerala. It is a charming and wonderful hill station located 1,200 m above sea level. This hill destination in Kerala was listed in the National Geographic Traveller's directory of the '50 most attractive places to visit in India'. From the other areas of Kerala, it is about 106 km from Kochi, 32 km from Parunthumpara, and 99 km from Munnar.
Being located a few meters above sea level, the journey to reach here is also wonderful. If you're someone who loves long and fun drives, this journey will ensure you capture a good time. You have to pass through green-capped hills and Hairpin curves to reach the place.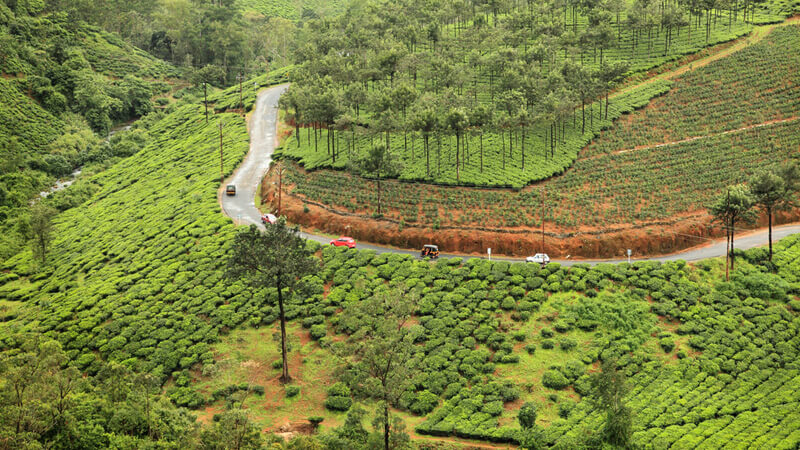 Having a relatively smaller population, this hill station is not like the other hill stations you have been. There is something very different about this place that adds a unique charm to the place. With a cool climate relatively throughout the year, the monsoon season is when you can see mist-covered mountain caps, even more, green surroundings, and clean and fresh air. The grassy hills and velvet lawns of Vagamon cannot be replicated anywhere else in the world.
The hill station has a chain of 3 beautiful hills called Thangal hill, Murugan hill and Kurismala that give this place and extraordinary feeling to the place. You can also find many unique types of birds. You can find birds like spotted dove, hill mynah, and Malabar grey hornbill to name a few. Apart from this, it also has rich flora and fauna. With over 200 varieties of plants, rare orchids, and tea plantations. You can also find animals like porcupines, hares, teddy cats etc.
Other attractions in Vagamon include – Vagamon Pine Forest, Marmala Waterfall, Pattumala Church, Idukki Dam, Barren Hills, Murugan Mala, Thangal Para, Mundakayam Ghat, and Vagamon Meadows.
Apart from the wonderful place, Kerala is also known for its delicious food. Don't forget to try some delicious Kerala delicacies like Appam, Stew, Chicken Roast, Banana Fry, and Fish Fry to name a few.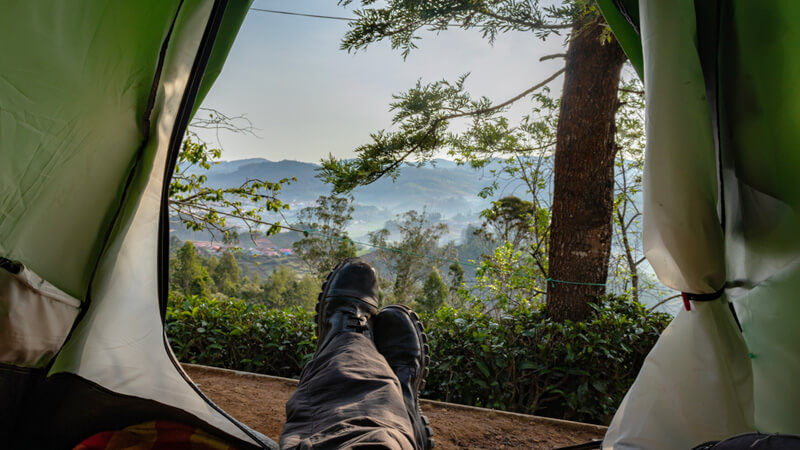 How to reach
By Air
The nearest airports are Cochin International Airport, Ernakulam District (98.4 Km) & Trivandrum International Airport, Thiruvananthapuram District (192.4 Km)
By Train
Railway Station Kottayam (62 Km)
By Road
KSRTC, Kottayam (64 Km)
So, visit Vagamon to experience eternal and extreme bliss. The Vagamon hill station offers you a unique and different environment in comparison to other hill stations in Kerala. The cool and pleasing climate is another reason why people long to visit Vagamon. Visit EaseMyTrip for exclusive holiday deals.