Dubai is a wonderland. Over the past few decades, the place has transformed into a marvel. You can get what you want, buy what you want, and still be amazed by some of its offerings. To add more to your wonderful list, Dubai has these 6 world records that you can't find anywhere else. So the next time you book your flight tickets to Dubai, don't forget to check these out. Read on to find out what exactly they are.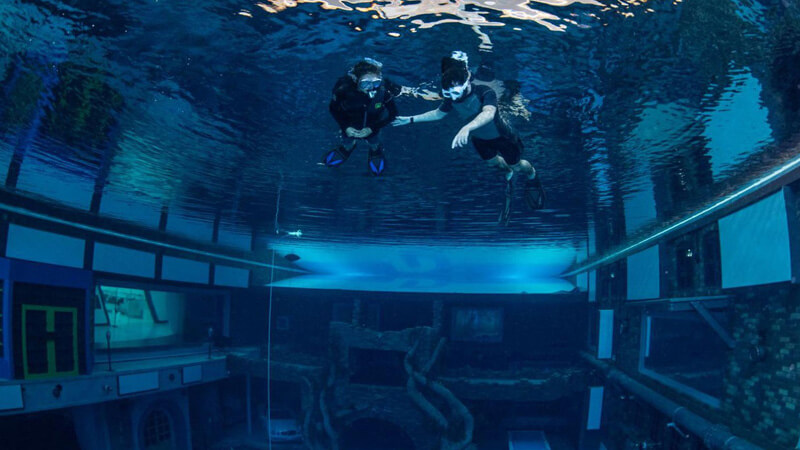 Dubai is home to the deepest pool in the world. The 60-meter pool provides a unique diving experience that beginners and professionals can try their hands on. It also provides a surreal experience with lots of fun activities and adventure.
The Burj Khalifa is the tallest building in the world. With a total height of 829.8 m (2,722 ft) (just over half a mile) and a roof height of 828 m (2,717 ft), Burj Khalifa is a wonder and a topmost tourist attraction in Dubai.
Worlds Tallest Restaurant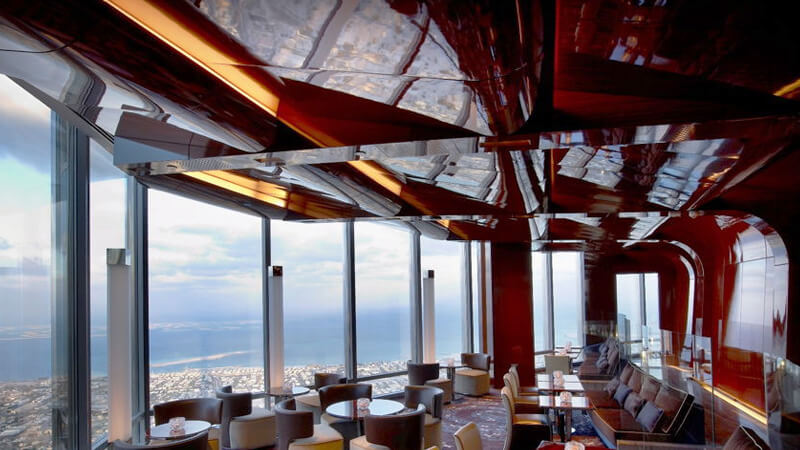 Atmosphere, a fine dining restaurant in Burj Khalifa is considered the world's tallest restaurant. Rising 442 meters from the ground, it serves an exquisite menu serving the best food. Enjoy a delicious meal while watching panoramic views of the city.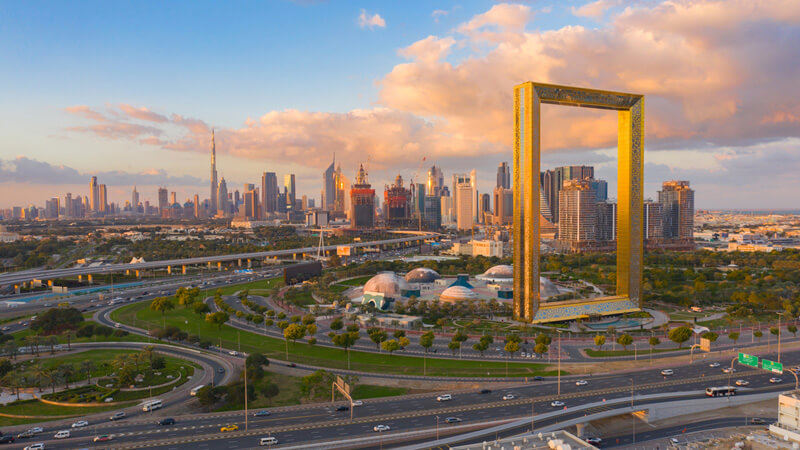 Dubai Frame is the world's largest frame. Having opened its doors in 2018, it was designed and positioned in such a way that one can see the old Dubai on one side and the new Dubai on one side. It also has an observation deck on the top of the frame. There are glass-bottomed floors looking down almost 150 meters onto the building's lower span.
Highest 360 infinity pool
Located at Dubai's Palm Tower, Aura Skypool is the world's first and highest 360-degree infinity pool. Set at a height of 200 meters, this stunning Skypool is located on the 50th floor. You can witness incredible views of the iconic Dubai skyline, Palm Jumeirah, and the horizon of the Arabian Gulf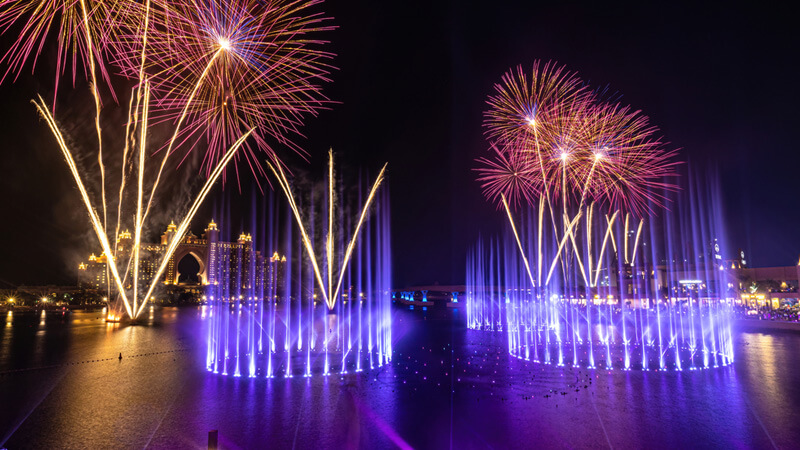 The largest fountain in the world is the Palm Fountain and carving its name in the Guinness World Records. It spans over 1,335 square meters over the waters. The fountain has 3000 LED lights and 7500 nozzles.
Dubai always charms people from all across the world. It is a melting point of cultures and traditions. Anyone who visits Dubai always leaves with a smile on their face. There is so much to see, explore and try that it will end up leaving you having a good time. The best part is that the place offers many hotel accommodations that suit every pocket. Check out our Dubai special holiday packages that cover a variety of offerings the ensure you have a great stay.