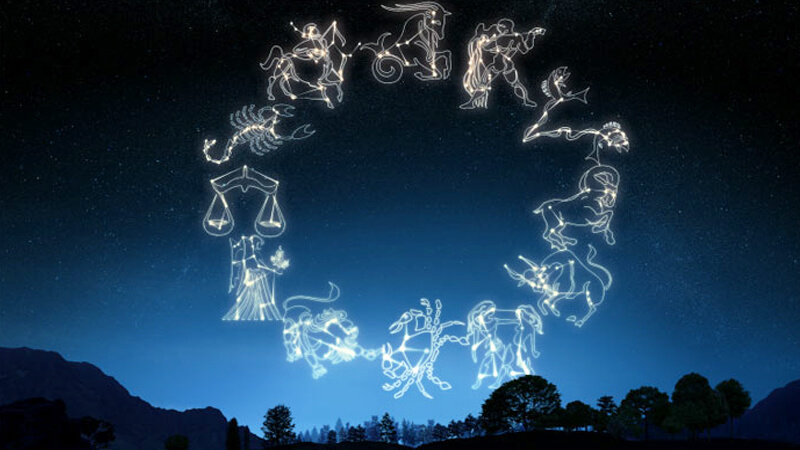 Each of us loves to check out our daily, weekly, and monthly horoscopes. It's really fun to read them and get those interesting details. The effect of our zodiac signs can be seen in different aspects of our life, including our traveling. Since all of us have an individual traveler character that is dominated by the celestial bodies called sun signs. These bodies lead you to travel to those destinations where you always wanted to go. If you understand the nature of your sun signs properly, many issues related to life will be easily solved. Have you ever wondered about the fact that you love to climb up the mountains while your best friend enjoys taking historical tours? This happens because of the different nature of Zodiac signs. For a luxury-loving Scorpio to an intellectual Capricorn or for a restless Gemini, there are destinations assigned for all the zodiac signs. These sun signs often suggest what kind of traveler you are. Read this article and find out where your sun signs suggest you travel in India.
Aries (21st March to 19th April)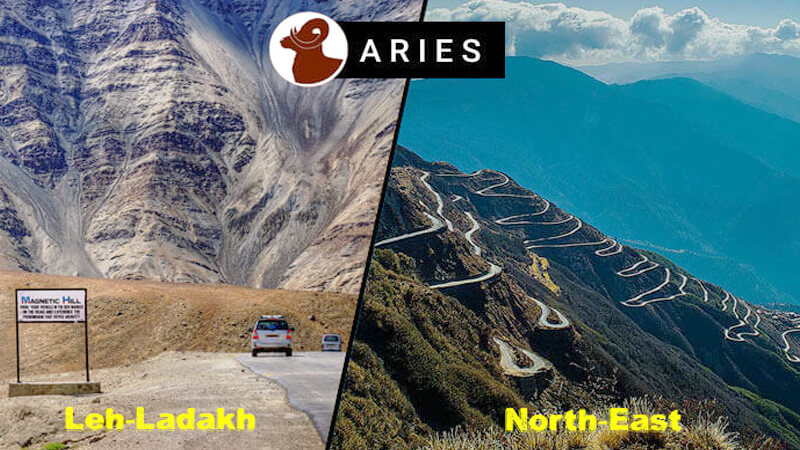 If you are born under this Zodiac sign, people would be mesmerized by your daring, romantic, and lively attitude. Aries are not just observers but pioneers who make certain things happen. They love taking risks, enjoying new things, and doing unusual activities. Watching thrilling sights make their days. So, people born under the Aries sun sign should travel in India across the places like Leh-Ladakh, North-East, Himachal Pradesh, and many others where adventurous activities can be enjoyed.
Taurus (20th April to 21st May)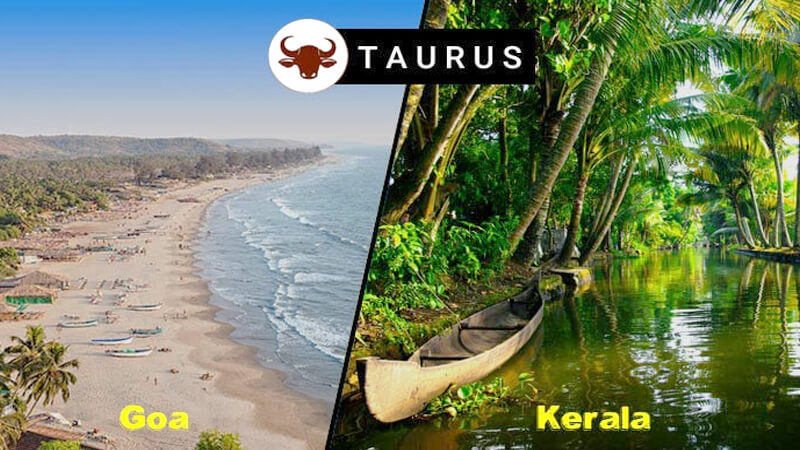 If you are born under the Taurus sun sign, people will know you for your fondness for food and relaxing attitude. Taureans love to get pampered on their vacations and don't miss a chance to enjoy the local food and delicacies of a destination. Their behavior makes them love luxuries, crazy for delicious food, and enjoying beautiful scenic views. So, people born under the Zodiac sign of Taurus love to visit a place where they get to enjoy all these things. Some places for this Zodiac sign to visit in India are Goa, Kerala, and Kashmir. These places will help in finding up the artist in them.
Gemini (22nd May to 20th June)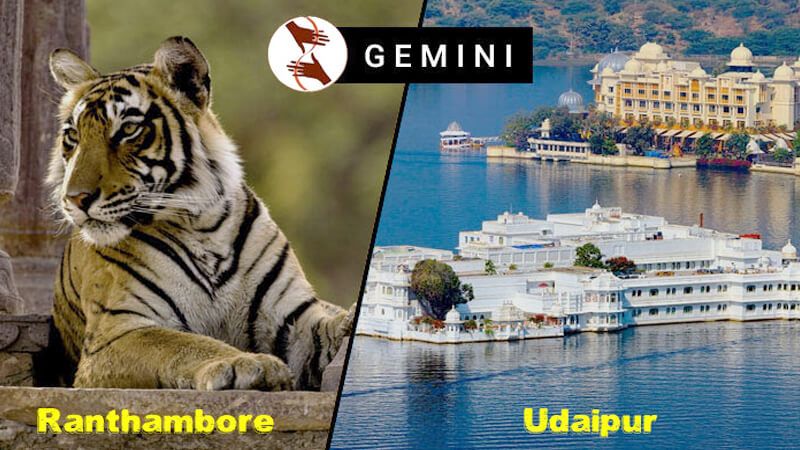 People born under the Gemini Zodiac signs are outgoing in nature and enjoy traveling with their family and friends. They are the most flexible people on earth and pay attention to travel at places where the excitement of city life is there. They easily get familiar with the local traditions of new places. Gemini sun sign people get attracted to the places having rich culture. So, they should visit places like Ranthambore, Agra, Udaipur, Hampi, Bhubaneswar, and Bikaner.
Cancer (21st June to 22nd July)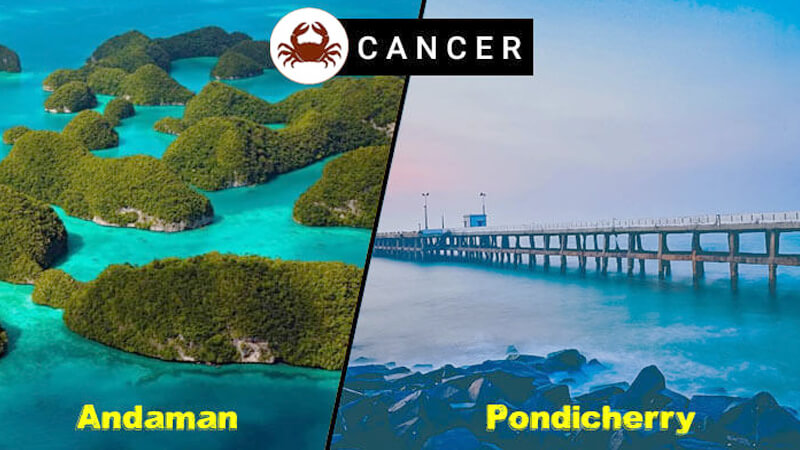 People belonging to the sun sign of Cancer have a special connection with harmony, relaxation, and water. So, they love to go for a beach holiday. They can be a holiday partner for you if you are planning a vacation in Andaman, Goa, Kerala, Udaipur, and Pondicherry. Cancerians allow you to enjoy beautiful moments and a perfect beachside vacation with much fun and tranquility.
Leo (23rd July to 21st August)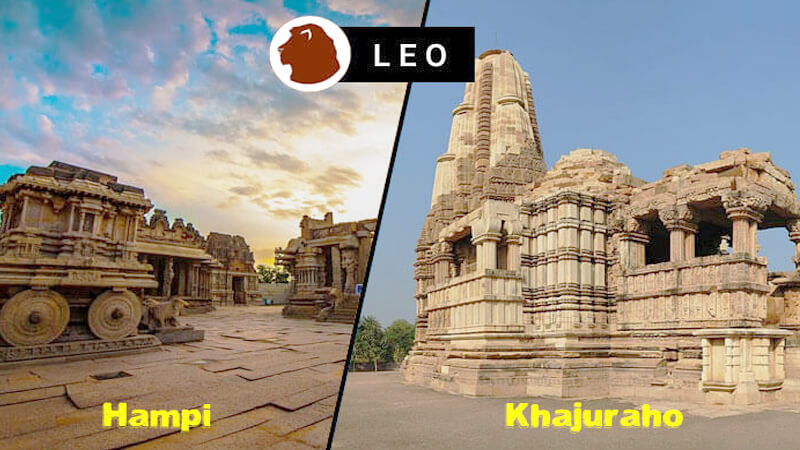 Leos loves to explore lavish destinations and is attracted to charming and luxurious surroundings. They visit places that are recognized for their interesting space and luxurious & sumptuous ambiance. Their artistic and heritage bent of mind allows them to come across places that are either connected with history or culture. Their favorite destination for enjoying a vacation in India can be destinations like Khajuraho, Udaipur, Aurangabad, Hampi, and Tirupati.
Virgo (22nd August to 22nd September)
People of Virgo Sun signs are known for their excellent travel planning and love to observe the world around them. They enjoy heritage, spirituality, and wildlife. To attain spiritual peace and explore unknown places, they can choose to visit destinations in Tamil Nadu, Gujarat, Karnataka, and the Rajasthan states of India. These places offer everything about the true nature of Virgos.
Libra (23rd September to 22nd October)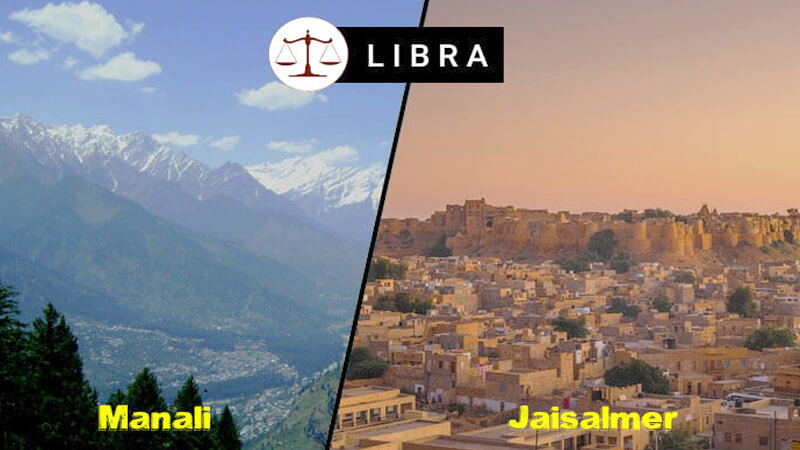 Being easygoing and fun, Librans turn into ideal companions to enjoy a fun-filled holiday trip. Their cool and composed persona allows them to explore new cultures and going for backpacking on holidays. Librans are considered to be really balanced but hate to be disturbed and don't want anyone to enter into their private zones. They can visit places like Manali, Kerala, Matheran, Jaisalmer, and Port Blair.
Scorpio (23rd October to 22nd November)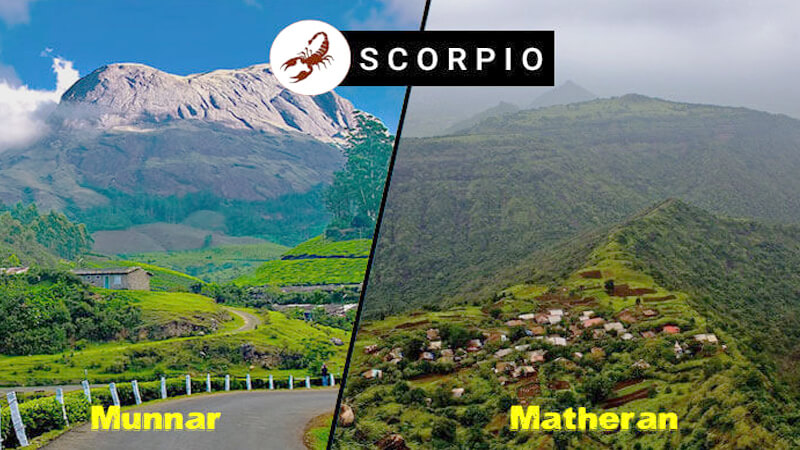 Scorpios are open to everything and accept the fact their holiday is the ideal time for romance. This is the biggest reason that Scorpios often choose to book private villas or beach resorts on an isolated beach. Being enthusiastic and thoughtful explorers, they love to explore diverse landscapes but always give preference to thoughtfully planned vacations. People of Scorpio sun signs can visit destinations like Kodaikanal, Mount Abu, Munnar, Goa, and Matheran on vacation.
Sagittarius (22nd November to 21st December)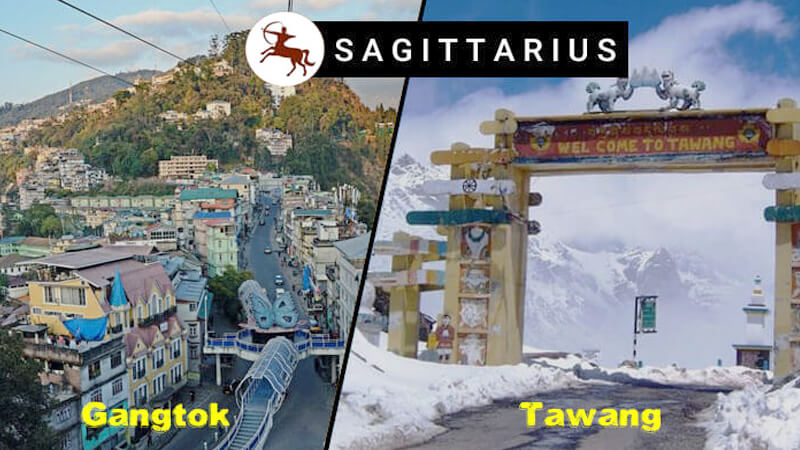 People born under the zodiac sign Sagittarius are the most talkative people on earth. But when it comes to planning a trip, they don't seek your interference and want everything to be planned carefully. They are born travelers and love to go on vacations full of adventures as well as relaxation. As a traveler, Sagittarius should explore the Valley of Flowers, the Kutch region of Gujarat, and North East destinations like Pelling, Gangtok, and Tawang. Activities like camping and trekking are their favorite.
Capricorn (22nd December to 19th January)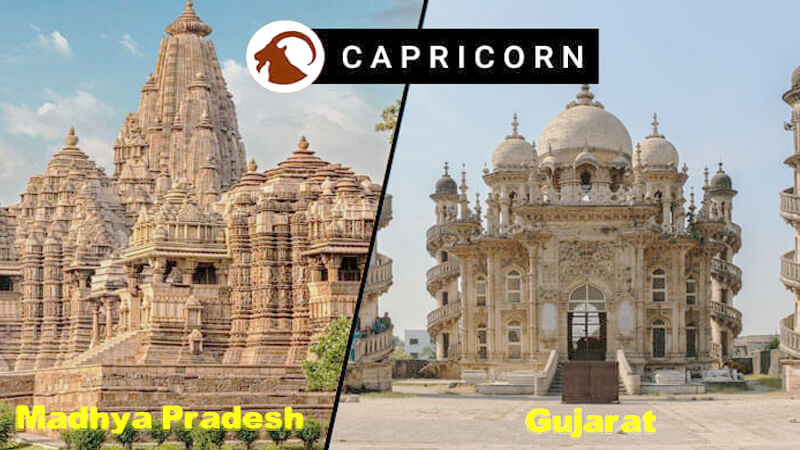 The most organized among the zodiac signs, Capricorns are little snob as well as knowledgeable. So, they like to travel to destinations where they may collect information to offer them. They prefer luxury hotels over budget stays and enjoy shopping on the streets instead of visiting malls. They like to explore extraordinary places and prefer visiting Rajasthan, Madhya Pradesh, and Gujarat on vacations.
Aquarius (20th January to 18th February)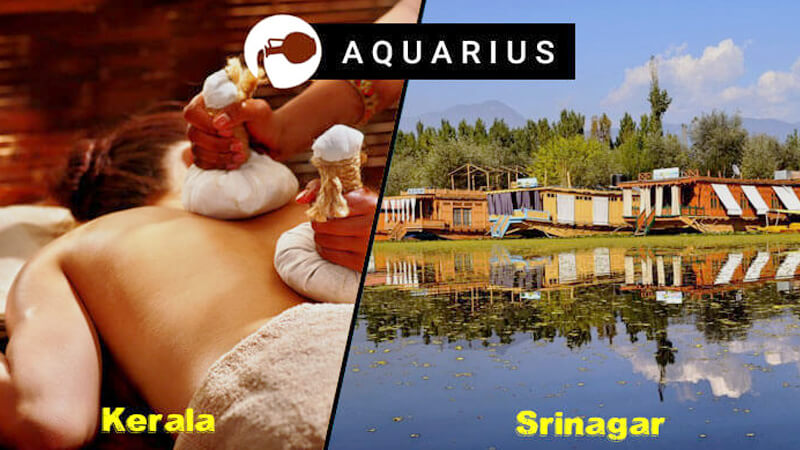 Aquarians love to go for leisure holidays when it comes to vacations. They want to spend their holidays in the lap of nature while relaxing. It's not that they don't prefer classic vacations but prefer to make their vacations exclusive and more beautiful. So, Aquarius can enjoy holidays while taking Ayurvedic spa in Kerala, doing meditation in Rishikesh, and staying in the houseboats of Srinagar.
Pisces (19th February to 20th March)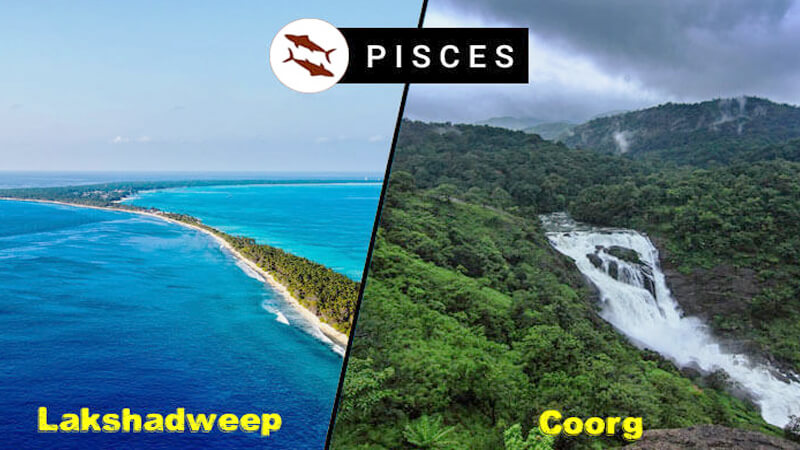 Calm by nature yet complicated in persona, Pisceans are the most caring and kindest people on earth. They love serenity and tranquility. So, there can visit places where utter calmness can be enjoyed. Some of the major destinations that Piscesians can explore on their vacations are Lakshadweep, Coorg, Alleppey, and the North-East region of India.
So, which zodiac sign you are born under? To get awesome travel deals and booking cheap domestic flights for these destinations, visit EaseMyTrip.com.