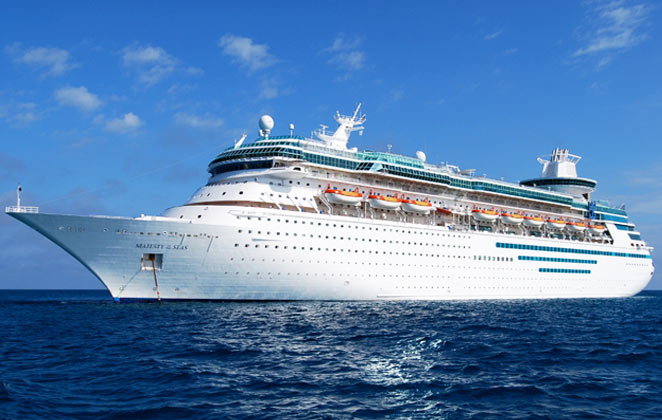 The ocean is one of the incredible gifts of nature that embraces several mysteries and creates a whole new world for curious travelers. If you want to escape from the bustling city streets to relaxed rivers and sail on the turquoise water, then indulge yourself in the stunning riverside villages. Soak in the discord of nature's stunning sights as nature captivates you and your senses. On this vacation, spend some time over the glinting waves. If you have cruised on your mind, try these amazing river cruises that will definitely give you some really beautiful moments.
1. Golden Triangle Cruise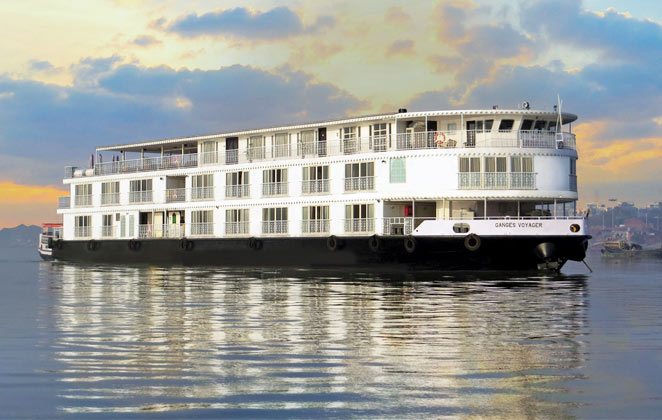 This cruise takes you on a luxurious royal 12-nights vacation in India. Your journey starts from New Delhi to Kolkata and takes you along the heritage sites of the holy Ganges. This land-water tour will offer 7 nights stay onboard and 6 nights' accommodation will be provided by Oberoi Hotels in New Delhi, Agra, and Jaipur. It is an experience of its own kind in India and offers absolute bliss to the water lovers for pampering experiences all through the trip.
2. Dibru Saikhowa River Cruise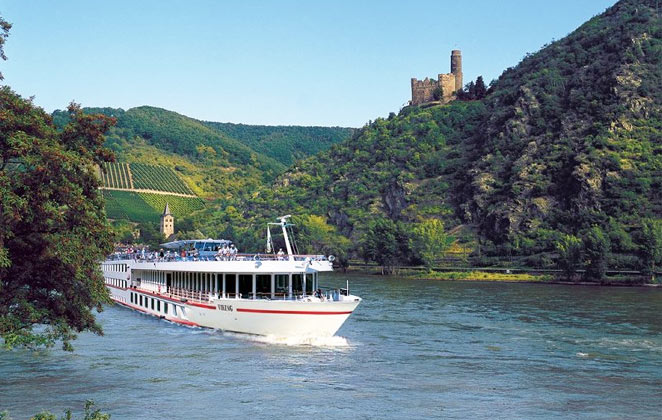 While enjoying this wonderful cruise journey, you can come across a wide variety of fauna like White Wood Duck, Horses, Slow Loris, and more. This spectacular river cruise is really amazing and can make you enjoy a calm vacation. During enjoying this cruise, you will have some really amazing experiences. The spectacular cruise offers the perfect water-wildlife adventure getaway in India.
3. Andaman Islands – Glass Bottom Boat Ride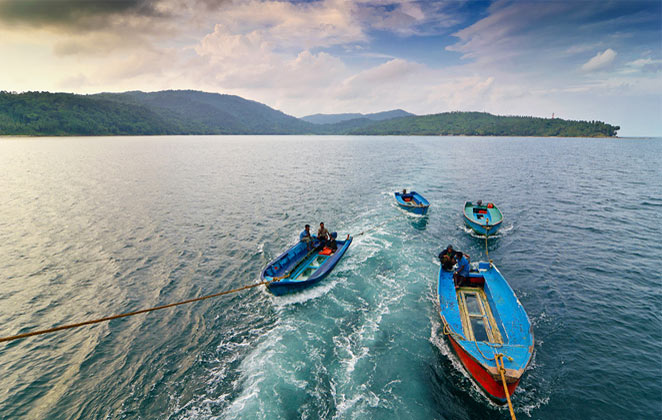 Andaman is also among one of the most breathtaking cruise vacations in India. Andaman is a haven for beach lovers and divers. Cruise on the glass bottom boats enjoys panoramic views of the superb multicolored corals along the strong waves to unusual islands like Jolly Buoy and Neil Island.
4. Chilika Lake Cruise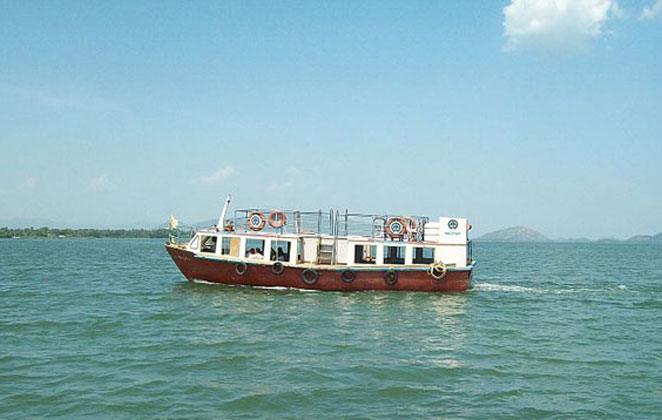 Chilika Lake is a hidden gem for enjoying a calm cruise holiday in India. Flowing into the Bay of Bengal, this popular spot is located at a distance of 60 KM away from Puri. It is famous for birdwatchers and allows you to travel through the waters to see a variety of migratory birds. You can also encounter dolphins while cruising through this lake.
5. Cochin Cruise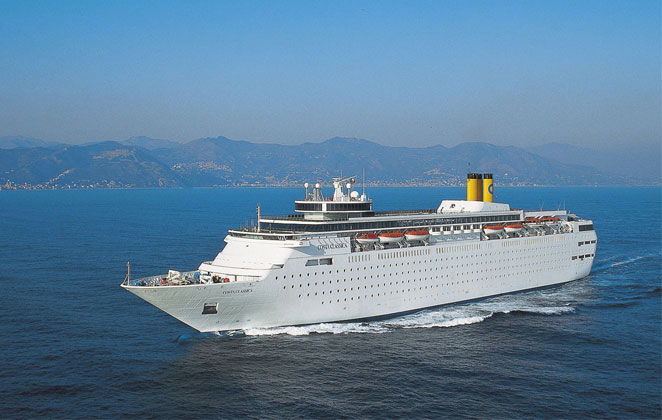 Among the most scenic beach cruise destination of India is Cochin. This place allures the tourists through its amazing weather and makes you sail along the shiny waves of the sea. There are plenty of cruise options on this port that can fit into your budget. All of these cruises offer meals on board.
6. Goa Cruise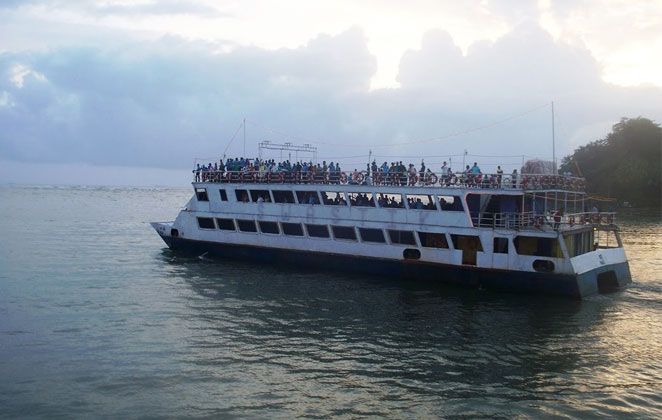 Goa has always been a destination that is known for river or seaside activities, including cruise tours and vacations. While enjoying fun-filled cultural entertainments and relishing meals with drinks on the Mandovi River in Goa, you also enjoy the illuminating sunset. Dance like crazy on the cruise and enjoy the delicious seafood served on board.
7. Brahmaputra River Cruise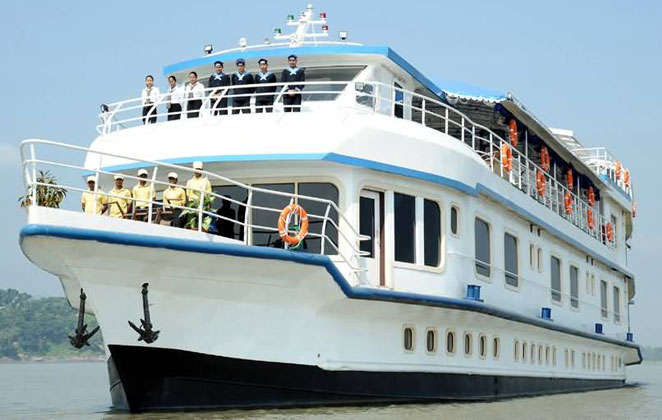 Brahmaputra River Cruise offers one of the most amazing river journeys to its guests and allows them to discover the captivating landscapes, rural villages, beautiful fauna, and much more. While cruising on the Brahmaputra River, you can also enjoy delicious cuisine served onboard.
8. Sundarbans Boat Cruise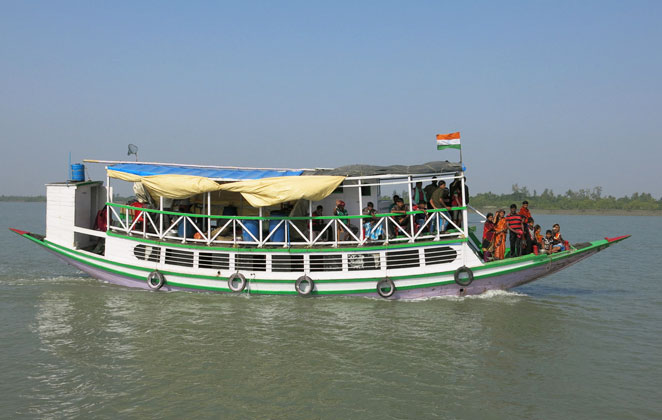 If you are an adventure or nature lover, then cruising across the dense mangrove forests will be an experience for you. Sundarbans Cruise enjoys stunning views of the magnificent beauty of the tiger reserve with a diverse mélange. Traveling through Sundarbans Boat Cruise is complete riverine bliss.
9. Kerala Backwater Cruise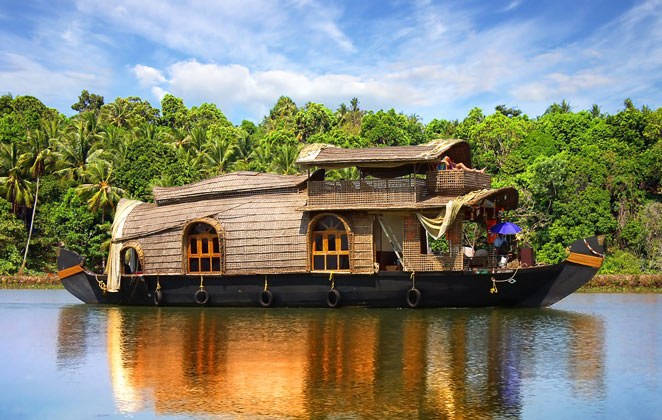 It is known by everyone that the backwaters of Kerala are the ideal cruise destinations in India. While sailing through the beautiful lush green villages of God's Own Country, the cruise gives the chance to enjoy delicious South Indian cuisine and stay in the quaint riversides surrounded by the site.
10. Ganges River Cruise
Ganges River Cruise sails through the holy waters of river Ganges between Kolkata and Farakka and creates a historically picturesque magnificence. There are lots of monuments dotted along the way to all the villages and towns where this cruise takes you. This cruise helps you to create a cultural and historical spell.