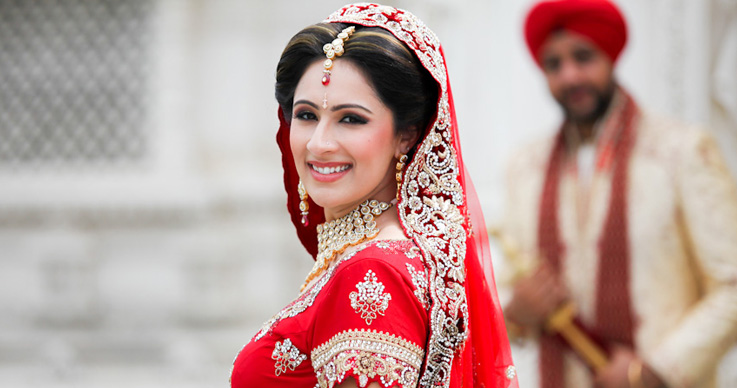 A wedding in India is a mega affair. From North to South and from East to West, weddings turn to be a beautiful as well as important event for all. It is a time of merriment, amusement, dance, music, and overflowing love. While going from one state of India to other, you enter into a completely new world of culture and traditions. Explore in detail that how various brides of diverse states and cultures of India look at their weddings.
Punjabi Bride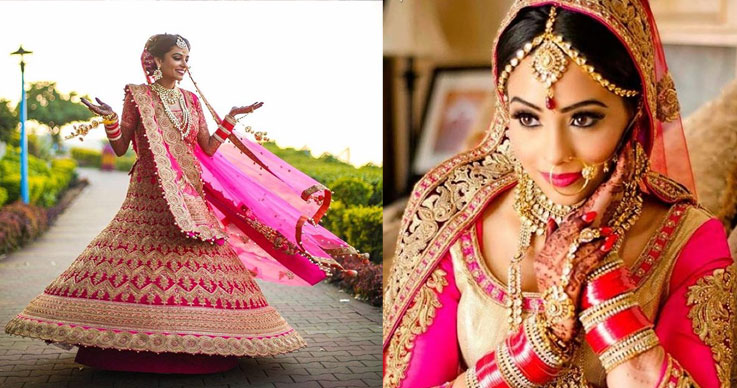 A Punjabi bride usually wears red or bright-colored attire with a chudha and dangling kalire. Henna is an important element for them, which is applied very beautifully on their feet and arms. She wears small accessories like anklets, armlets, nose rings and tikka.
Kashmiri Bride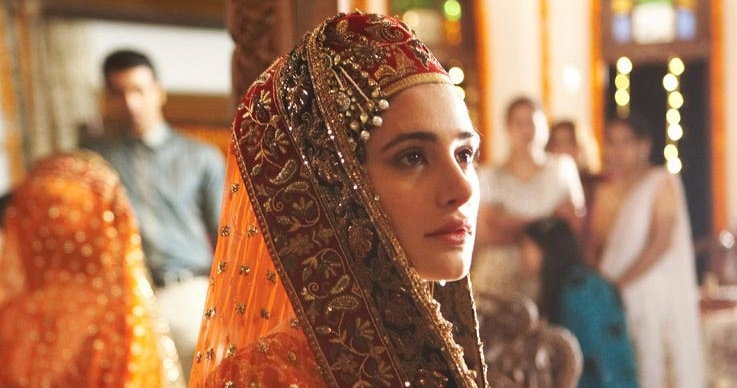 Kashmiri brides are famous for being naturally beautiful like their state Kashmir itself. They usually wear a Kalpush, a cap doubled up 3-4 times striped with cotton inside. There is a white cloth on this cap. They also wear some classic Kashmiri jewelries. Some Bollywood films have portrayed Kashmiri brides.
Muslim Bride
Green color is the typical shade of Muslim bride that is enhanced with golden and red colored work. They wear Gharara or sharara along with dupatta of heavy embroidery. The jewelry is mainly consisting of gold and kundan. Pasa is an important head accessory that is tucked on the left side of the head. They also wear tikka.
Tamil Bride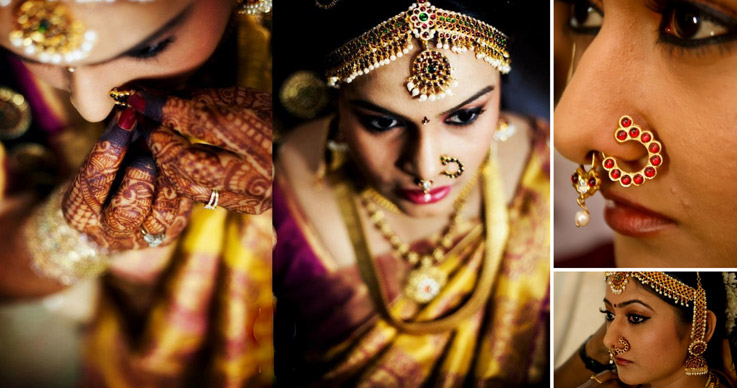 Tamil brides primarily wear a Kanjeevaram saree in Madisar style. Their sarees have thick golden border with varied color combinations. Tamil brides wear heavy jewelries of gold along with flower ornaments. Their bridal jewelry is comprised of a waist band, a Nethi, various hair accessories and tikka.
Rajasthani Bride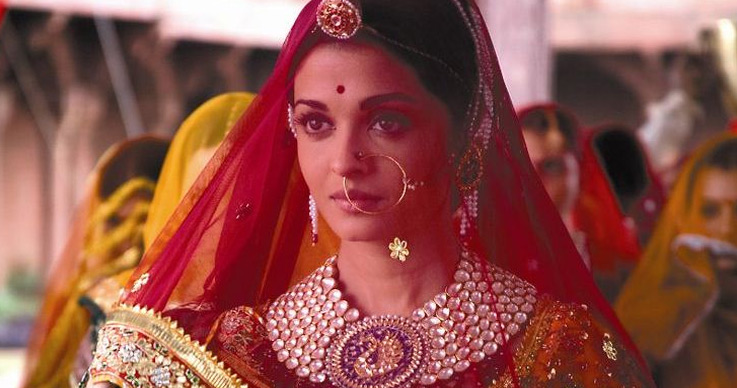 Brides in Rajasthan wear a heavy ghaghra choli with a lot of zari work. They also wear good amount of ornaments. Bridal jewelries in Rajasthan comprised of Maang tikka, nose rings, haathphool, armlets and meenabutti. They also wear kundan rings and chudha. Ivory and gold bangles are also important elements of Rajasthani bridal jewelry. Remember Jodha Akbar film or TV series?
Bengali Bride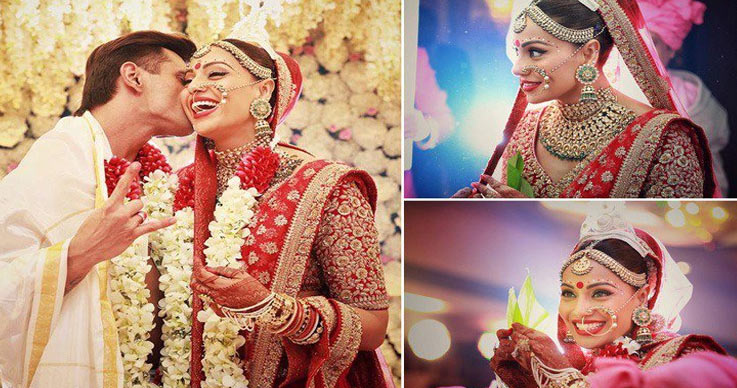 Bengali brides wear a red or maroon color sarees on their weddings with intricate zari work. They apply Mahawar (aalta) on their feet and hands. Their forehead is adorned with red and white dots that extend up to their chin. A final touch is given with wearing a white headgear.
Maharashtrian Bride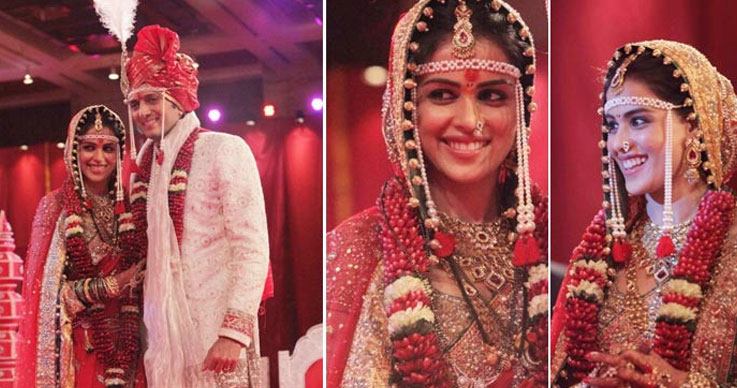 Marathi brides look quite different from other traditional brides of India due to their unique make up type. They wear a unisex ornament called Mundavalya. It is also worn by the groom. This is basically a string of pearl tied horizontally across the forehead. Brides in Maharashtra also glass bangles of green colors, which symbolize fertility and growth. Their nose ring is also an important jewel, which is made of Basra pearl.
Parsi Bride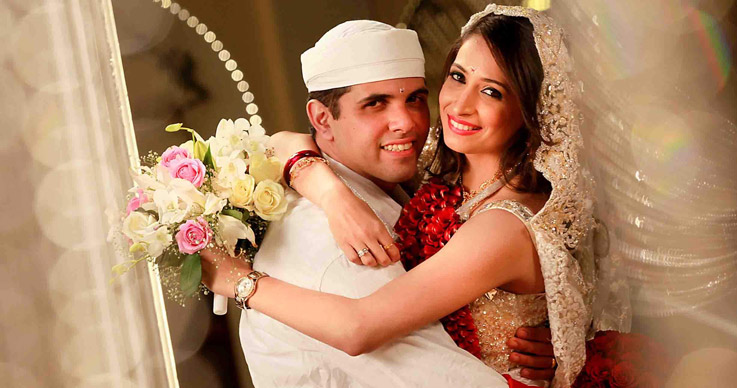 Parsi Brides are considered to be really graceful due to their simple yet appealing bridal dress and exotic style. Parsi wedding is called as lagan and a Parsi bride is someone that everyone can dream of marrying. Attired in a white or cream colored saree with minimal jewelries, Parsi women are really gorgeous brides.