The beauty of Ziro lies in the people, the children running across the rice fields, the hardworking locals, the Paddy fields, and the breathtaking Ziro Plateau. Today EaseMyTrip will list for you all the reasons why you need to discover this beauty of the land with your family!
Ziro is ensconced in the Lower Subansiri District of Arunachal Pradesh. 167 km from Itanagar this beautiful plateau is also the headquarters of Lower Subansiri District. It is one of the oldest towns in Arunachal Pradesh. Ziro Valley is a perfect place to give yourself a break from professional life. If you are looking for a holiday destination in North East India, this is your sign! It magnetizes everyone with its hypnotic natural charm of endless sprawling rice fields and quaint villages. Its rolling green hills are camouflaged under the thick layers of vibrant flora & fauna. The tranquillity of this charming small town makes it the ultimate soul seeker's paradise. The epitomic, scenic beauty attracts innumerable nature lovers and photographers who travel especially from far off locations to soak their souls in ethereal natural splendour.
Recommended for all Travellers -
The place is great for adventure seekers as well as travellers who are more focused on wellness. Whether one is looking forward to a soul-captivating trekking experience, an escape from the hustle and bustle of cities, jungle camping fun, spiritual healing or wildlife exploration, everyone is said to have a place to go to when in Ziro. It is not going to leave anyone disappointed.
Ecotourism in Ziro -
Ecotourism is a growing niche market within the travel industry on a larger scale, with the potential of being an important sustainable development tool. In Ziro valley,community-based ecotourism came into work in the year 1996. They started walking towards developing economically and culturally sensitive locations in rural parts of the country. Now, the home-stay and allied activities are overseen and coordinated by Ngunu Ziro.
The location started to be more looked about and visited after the famous music festival of Ziro was brought into being.
Attractions & Must-Visit Locations of Ziro -
1. Talley Valley Wildlife Sanctuary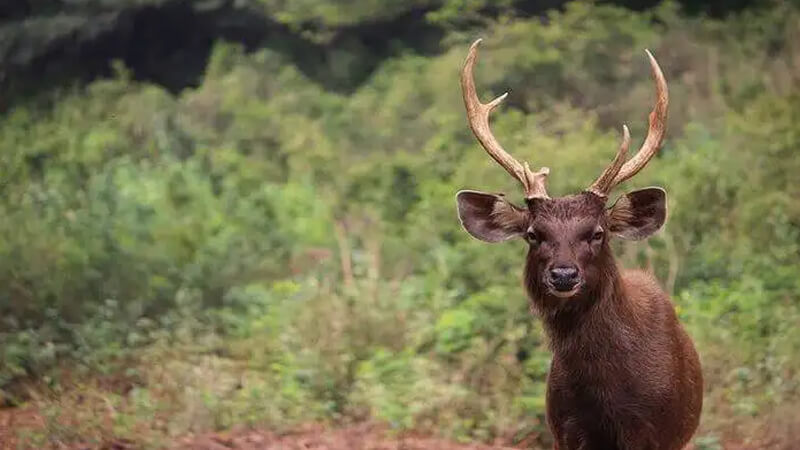 The Talley Valley Wildlife Sanctuary is situated in Arunachal Pradesh, India. It was established in the year 1995. It ranges in elevation from 1,200 to 3,000 m and harbors subtropical and temperate broadleaved and conifer forests.
2. Kile Pakho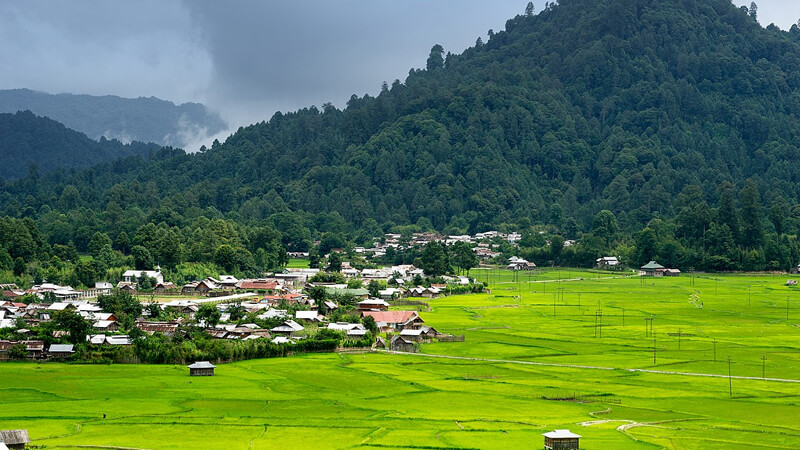 Trekking is the only way to explore the beautiful region of Ziro. Travelers have to trek to the ridge as well. Kile Pakho, one of the most soothing landscapes situated in the northeastern state of Arunachal Pradesh. Kile Pakho is located 7 kilometers away from old Ziro which is also an important tourist attraction in the valley. From Kile Pakho one can witness spectacular views of the contrasting landscapes. The Ziro Plateau will mesmerize you with its beauty and the lofty snow-capped Himalayan Mountains will soothe your eyes.
3. Tarin Fish Farm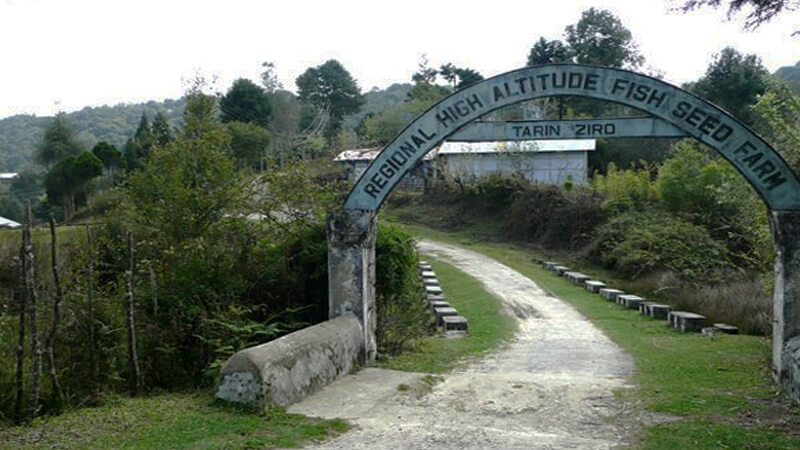 A popular attraction of Ziro, Tarin Fish Farms is a part of the Bulla village, which is inhabited by the people of Apatani tribes. The best part about this place is that here you can see the process of raising the two crops of rice (Mipya and Emoh) and a breed of fish (Ngihi) together, a practice which is followed by the Apatanis tribes. Covering an area of 7.4 hectares, the farm was established in 1985-86 under the NEC in 1985-86. The Spring season (February and March) will be the best time to plan a visit to the Tarin Fish Farm.
4. Shiva Linga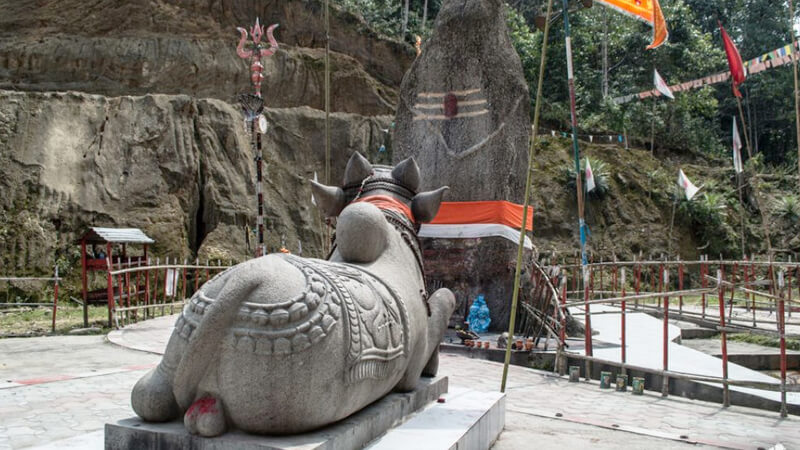 The largest naturally formed Shivling in the world has been discovered not quite long ago by the people of Arunachal Pradesh here at Ziro Valley. A miraculous discovery of Shiva Lingam at the Sidheswar Nath Temple took place on the 1st fortnight of July'2004.
5. Orchid Research Centre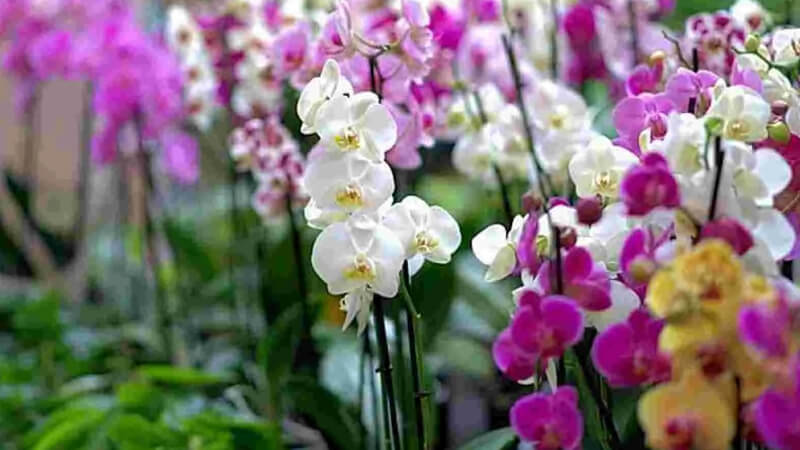 Tipi Orchid Research Centre houses a large number of species of orchids. It is an important tourist destination in the district. It expands over an area of 10 hectares of land comprising of: orchidarium, tissue culture lab, museum, herbarium, garden, and office buildings.
The orchid glasshouse is one of the main attractions of the center, it has a display gallery, a central pond with a fountain, and about 1000 species of orchids resting in pots and hanging baskets. The most fascinating fact is that about 10,000 orchid plants belonging to various genera and species are cultivated in four distinct species houses that also ensure ex-situ conservation.
You can now step into a life filled with scenic peace just in one click with EaseMyTrip. So don't wait up, download the EaseMyTrip app or simply visit www.easemytrip.com!