Ahmedabad is a beautiful city in India which is also popular as the birthplace of Mahatma Gandhi This city shows the flawless harmony of diverse religions and is known for its rich culture and fascinating history. If you are a historic lover and love to witness the sacred sites, then this city is the best place for you. It includes a mixture of religions followed by its people.
If you are at Ahmedabad airport and waiting for your next flight, then you can move to some stunning places near Sardar Vallabhbhai Patel airport in case you have enough time. It happens many times when you have to wait for a long period and flight gets delay. In that case, moving to one of these superb places can add delight to your journey. So, let's find out the tourist places in Ahmedabad closer to the airport.
Stunning Places To Visit Near Ahmedabad Airport
Sabarmati Riverfront Flower Park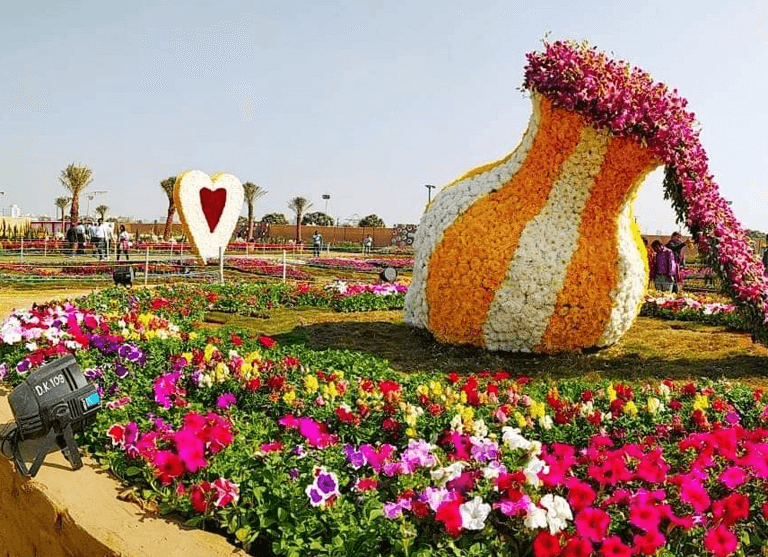 It is one of the best places to visit in Ahmedabad and an outstanding place for nature lovers. This spot has a rich variety of colorful flowers that offers a perfect landscape view along with the Sabarmati River. Here, you can enjoy a serene walk, morning jog, cycling, and boating along with the river banks. An open-air market close to this area is quite attractive for everyone. You can enjoy some events and shows that take place on a special occasion.
Distance from Ahmedabad Airport: 11.7 km
Also, read reasons to visit Ahmedabad
Akshardham Temple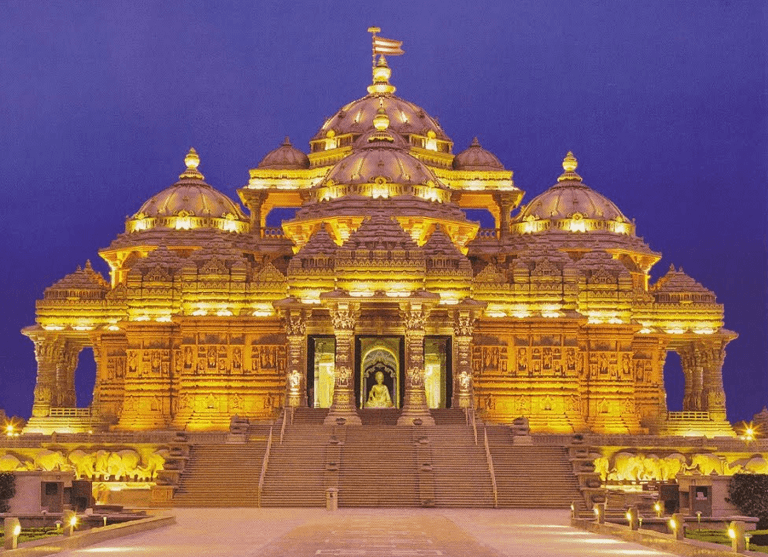 If you are looking for a serene place near Ahmedabad airport and love to explore the Indian architecture too, then you can move to Akshardham Temple for an amazing time. This huge shrine in Gandhinagar spread over 23 acres of land having many tourist attractions like a water show, Shajanand Van, and Abhishek mandapam. It is a special monument of Ahmedabad and a major tourist destination, where you can spend a few hours in peace.
Distance from Ahmedabad Airport: 21.0 km
Also, read places to visit in Ahmedabad
Gandhi Ashram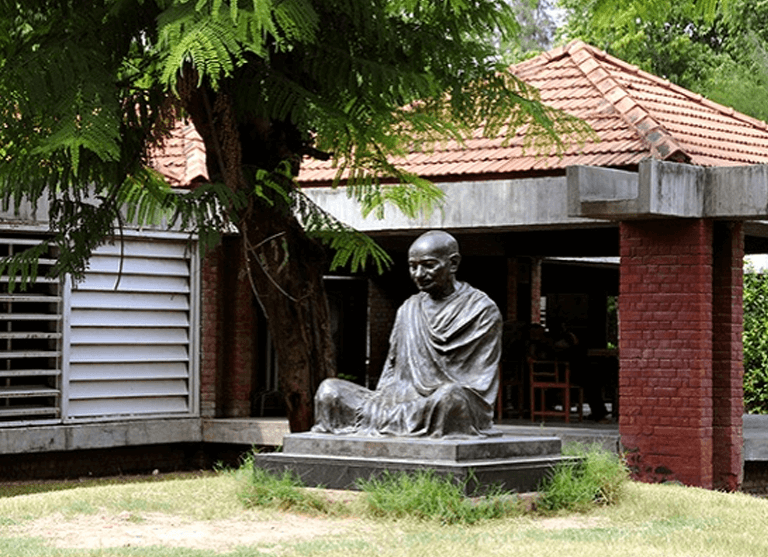 Gandhi or Sabarmati Ashram in Ahmedabad is one of the places of Mahatama Gandhi where he lived during the days when he was not traveling to any place in India. He lived at this Ashram for 12 years with his wife Kasturba Gandhi. Tourist around the world comes to this place to know about Gandhi's life in the past years. At present, the Gandhi Ashram has a museum that is popularly named as Gandhi SmarakSangrahalaya.
Distance from Ahmedabad Airport: 7.1 km
Sardar Vallabhbhai Patel National Memorial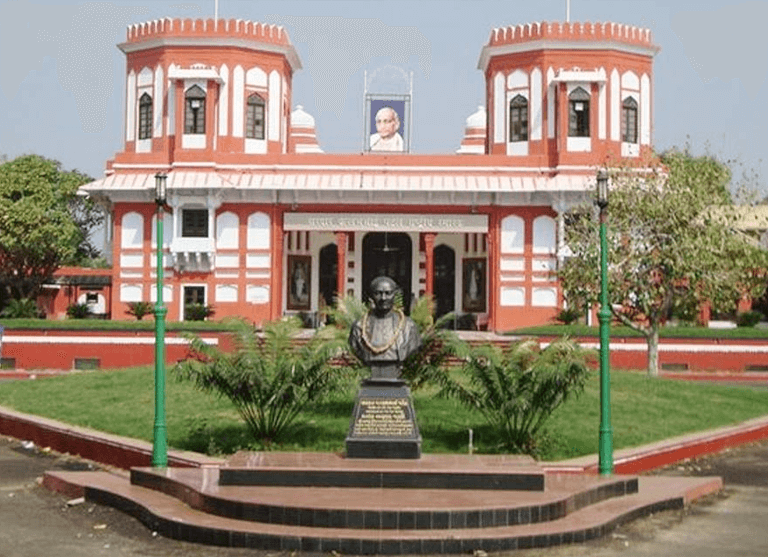 Located only a few minutes away from the airport, Sardar Vallabhbhai Patel National Memorial Museum has a collection of interesting artifacts. There you will see the utilities of Sardar Patel that was used by him during his lifetime. The museum gets closed by 5 pm and therefore must be visited before it. You will also love the imperious architectural style of the museum.
Distance from Ahmedabad Airport: 4.6 km
Calico Museum of Textiles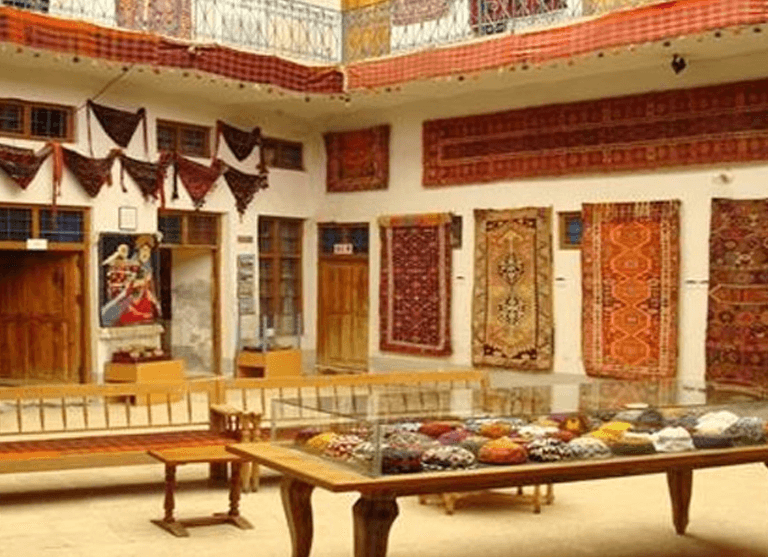 Enter into the Calico Museum of Textiles if you love fabric work and the art of weaving. This is a fascinating place for tourists in Ahmedabad. However, there are strict rules about visiting this site, the tour takes you on a special journey of textiles that has changed from the past years. You can buy some incredible items from this place as souvenirs to take home. Check out the handicrafts and indigenous weaves and buy some if you love them.
Distance from Ahmedabad Airport: 5.2 km
Also, read Ahmedabad shopping places
Hutheesing Jain Temple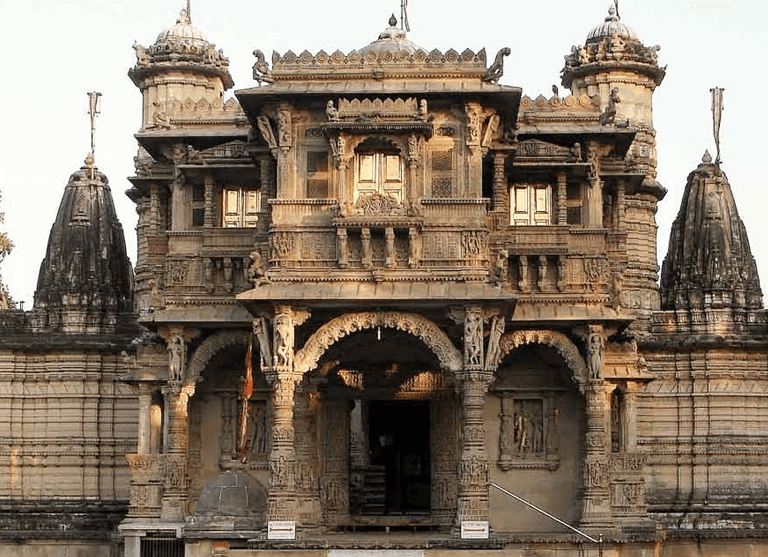 Huthseeing Jain Temple is located near to Sardar Vallabhbhai Patel International Airport that is famous for its engineering work. It is a sacred place for the Jain community who visit here to experience peace and divinity. Head to this lovely place to check out the stunning stone carvings.
Distance from Ahmedabad Airport: 6.6 km
Also, read most beautiful temples in Ahmedabad
You can also plan a stay in Ahmedabad by booking budget hotels and then explore all the awesome places in the city one after another. Now, what are you waiting for? Book your flights to Ahmedabad and start your special journey today!