Ahmedabad is a bustling city with a rich culture, unique festivals, scrumptious biryani, ever-smiling people, and glorious past. It is not only Sabarmati Ashram and Kankaria Lake that make Ahmedabad famous, but marvelous mosques, stunning structures, patriotic monuments, beautiful garden, and few temples makes it equally incredible for tourists to visit this city. It has always been the soul of western India bearing the rich legacy of Hindu and Muslim rulers. With so many attractive places to visit in Ahmedabad, we have come up with 10 places that you must visit during your excursion to this cultural city.
Best Places to Visit in Ahmedabad
Sabarmati Ashram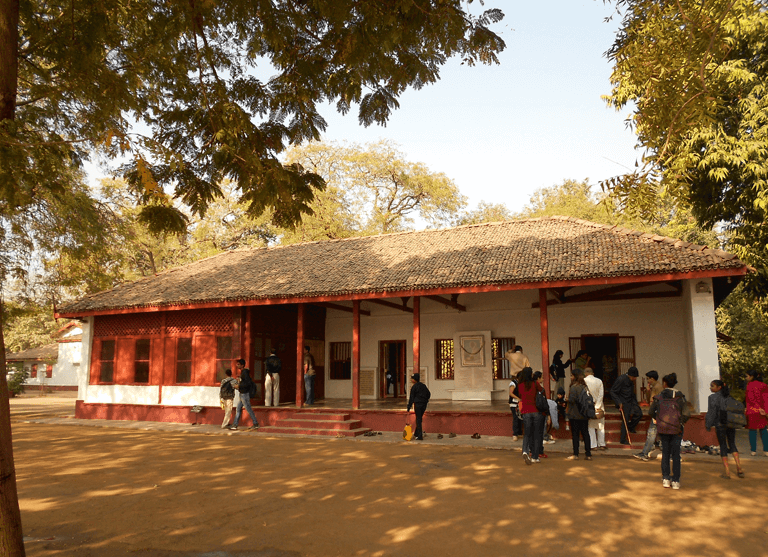 Sabarmati Ashram is a famous place in Gujarat that is also popular as Satyagraha Ashram and Gandhi Ashram. Here, Gandhiji used to live with his wife Kasturba Gandhi. This is a place where his famous movement Dandi March started. Perched upon 36 acres of land, the ashram consists of certain items related to the history of Gandhi's life. At present, this place is recognized as a national monument by the Indian government, and it has become the favorite tourist place of Ahmedabad. If you are taking a tour of Ahmedabad, don't forget to visit Gandhi's Ashram in Gujarat. This is one of the famous places to visit in Ahmedabad and your excursion to this amazing city is incomplete without exploring Sabarmati Ashram.
Entry Timings: 8:30 am to 6:30 pm
Swaminarayan Temple, Ahmedabad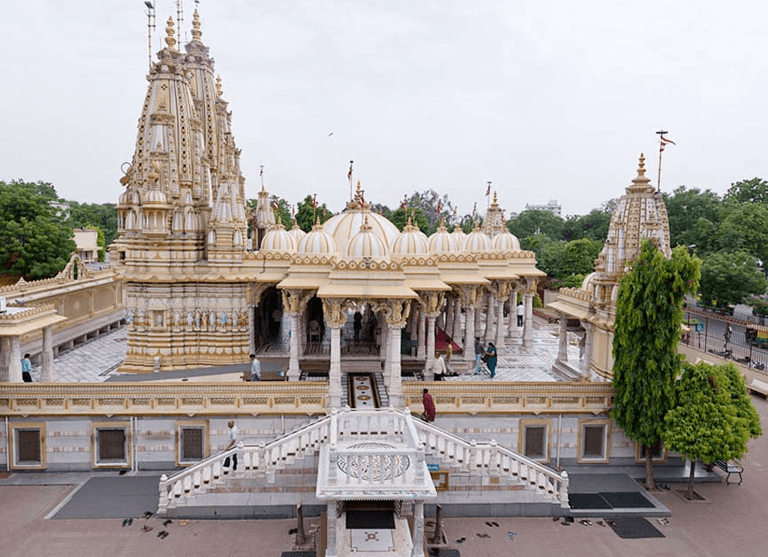 Dedicated to Narayan Dev, Shri Swaminarayan Temple was constructed in 1822 on the directions of Swaminarayan. If you are hunting for the best places to visit in Ahmedabad then this is a must-visit place where you should be. The marvelous carvings with vivid colors enhance the beauty of this spiritual place. It is thronged by devotees on the occasion of Diwali for darshan. If you just love the architecture work then you will notice how beautifully carving work has been done out of Burma Teak wood.
Entry Timings: 6:00 am to 7:00 pm
Jama Masjid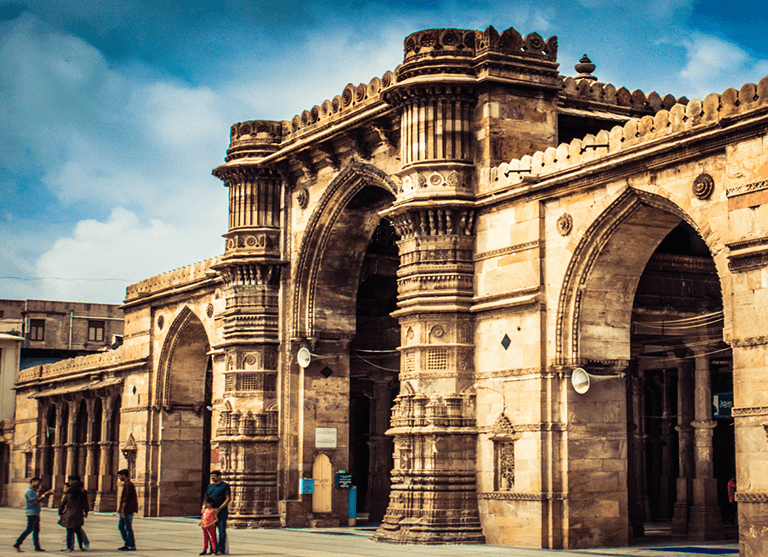 One of the striking places of Ahmedabad is Jama Masjid that is situated adjacent to the Bhandara fort. It is very popular in western India as the architecture work of this place is highly astounding. Here, you don't need to take an entry ticket, you can enter for free between 6 am to 8 pm. According to the sources, it is believed that some pieces of vandalized Hindu and Jain temples were used in its construction process. You must take a visit to this spiritual place while exploring Ahmedabad city.
Entry Timings: 6:00 am to 8:00 pm
Dada Hari Wav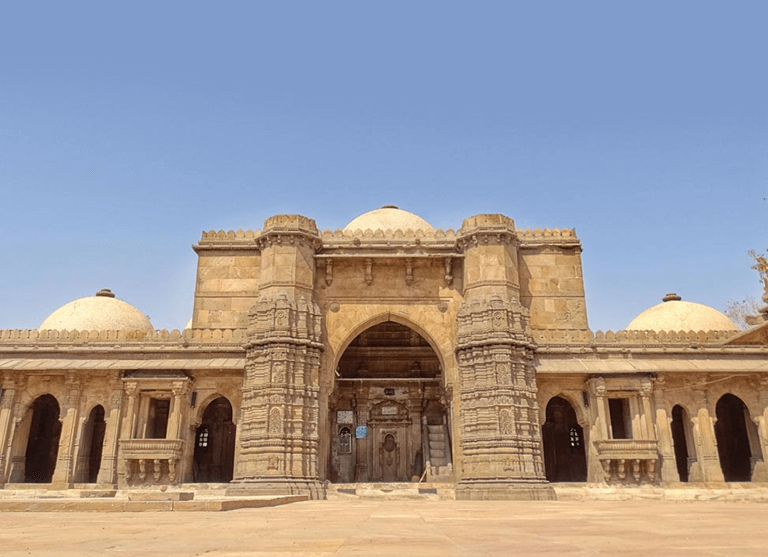 It is an ancient stepwell built by a woman of Sultan Begara's harem in 1499 AD. These step-wells were made as a retreat to beat off the hot summers. This well is located just behind the tomb of Dada Hari and is considered as the most complex structure of Ahmedabad city. This is a place of relaxation for travelers where you can feel the cooling environment. This is a must-visit place in Ahmedabad designed in an octagonal shape. Check out the Gujarati work and design of this destination with your family.
Entry Timings: 9:00 am to 5:00 pm
Auto World Vintage Car Museum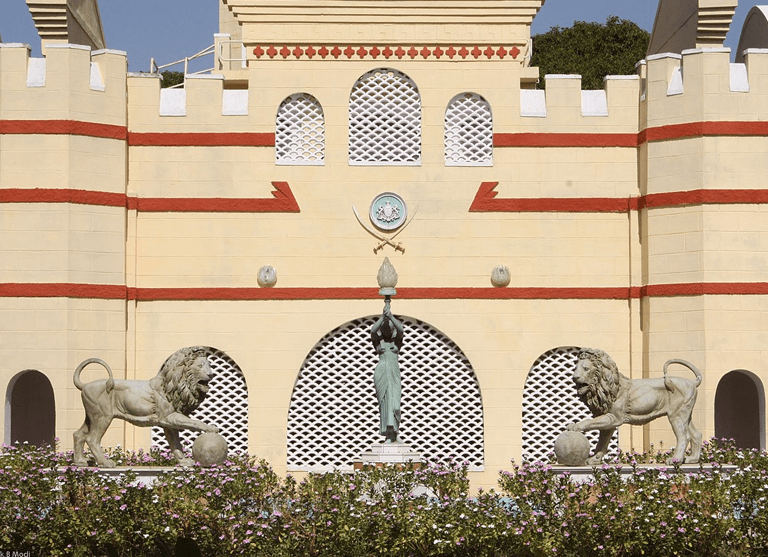 AutoWorld Vintage Car Museum has a wonderful collection of vintage cars, carts, and motorcycles in India. Located very close to the Ahmedabad international airport, this museum has over 100 cars comprising of Mercedes, Chryslers, Rolls-Royces, Lincolns, and so on. If you are fond of cars, then this is an exact place where you can stimulate the interest and knowledge of vintage automobiles. The museum opens every day from 9 am to 9 pm and you are required to buy a ticket for INR 50 per visit.
Entry Timings: 8:00 am to 9:00 pm
Nagina Wadi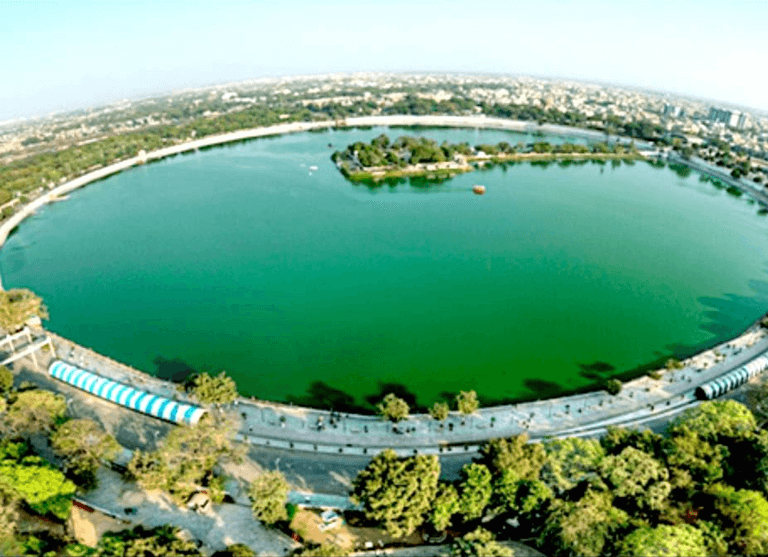 Nagina Wadi in Ahmedabadis a fabulous garden and favorite destination for many locals and tourists in the city. It lies in the center of the circular Kankaria Lake that offers an outstanding feeling to all. There are food stalls nearby serving lip-smacking local food and selling souvenirs. You can also enjoy the dancing fountain in this area. So, what are you waiting for? Move ahead to enjoy the best destinations in Ahmedabad.
Entry Timings: 8:00 am to 10:30 pm
Jhulta Minar
If you want to witness the most intriguing architectural wonders of the world, then you must visit Jhulta Minar in Ahmedabad city. There is an unsolvable mystery in Jhulta Minar i.e. if one of its minarets is shaken then another one shakes without any vibration in the connecting passage. Many architects and engineers tried to find out the physics behind this logic, but no one could figure it out. You must visit this place in Ahmedabad for a wonderful experience.
Entry Timings: 7:00 am to 7:00 pm
Sarkhej Roza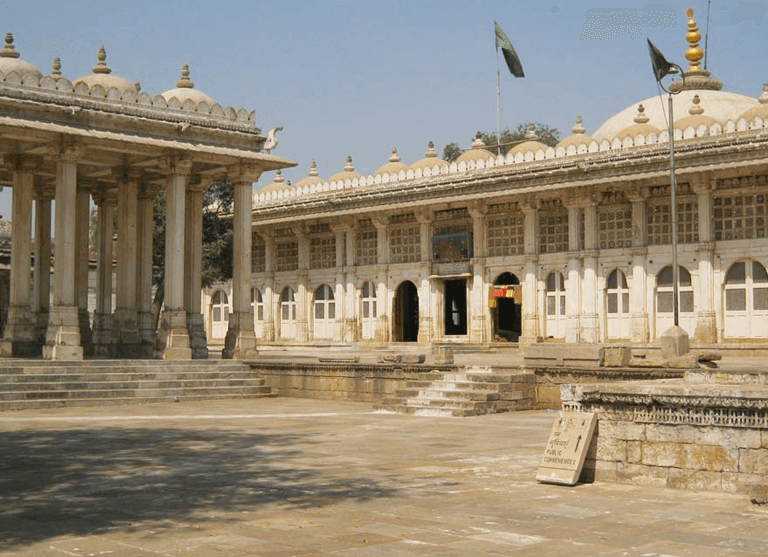 If you want to witness the rich legacy of the Muslim rulers of Ahmedabad, then head to Sarkhej Roza for a wonderful visit. This fabulous complex of tombs, mosques, and minarets also consists of an artificial lake. This archaeological marvel of Ahmedabad has elements of Persian and Mughal designs in its construction. This is an ideal venue and one of the best places to visit in Ahmedabad for a one-day picnic for locals and tourists.
Entry Timings: 9:00 am to 6:00 pm
Maniar's Wonderland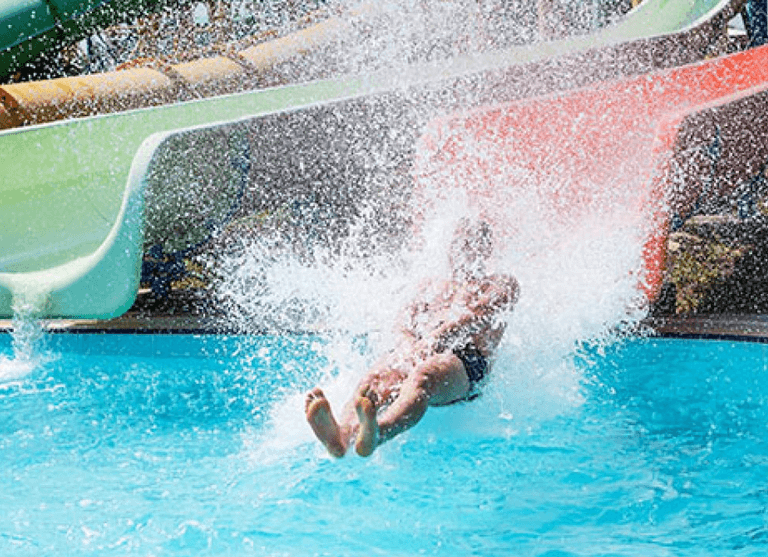 It is an amusement plus adventure zone in Ahmedabad where you can go with your kids to have unlimited fun. The thrilling water rides and snow zone including a zip line, toy train, joy boats, aqua ball, and water sports, are the special attraction of this place. If you want to have a unique time with your family then don't look anywhere else except Maniar's Wonderland. It is a fantasy land where all the fun begins for you.
Entry Timings: 10:00 am to 7:00 pm
Sanskar Kendra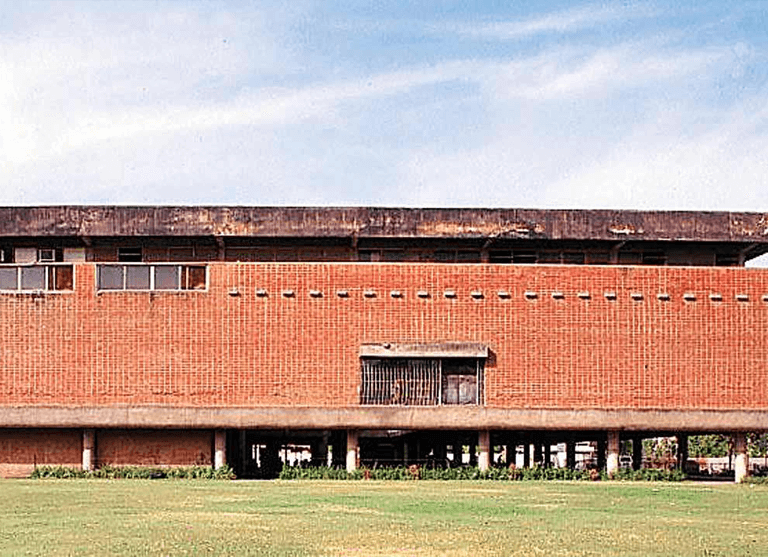 If you are a history lover and love to dig into any city's ancient times, then get yourself ready to go to Sanskar Kendra Museum. The place will take you on a ride to Ahmedabad's ancient times where you will explore its culture, paintings, art, sculptures, manuscripts, and more. Le Corbusier is the architect of this marvelous spot.
Entry Timings: 10:00 am to 12:00 pm& 4:00 pm to 6:00 pm
Ahmedabad has everything for all age groups, from entertaining places to foodies' paradise. So don't wait more and book cheap flights and budget hotels for your luxurious trip to Ahmedabad.