Ahmedabad city has so much to explore that the days of your vacation may seem to you less. From beautiful Garba nights, colorful fabric, multi-cuisines, spellbound architecture, narrow streets, magnificent temples, and more. Ahmedabad has everything for every age group to enjoy the vacation and win you over with its contemporary buildings. The bustling shopping centers and world-class eateries are some of the other highlights of this amazing city. If you want to take a pilgrimage tour of Ahmedabad then this article will help you to explore the most famous temples of the city.
Best Temples To Visit In Ahmedabad
Akshardham Temple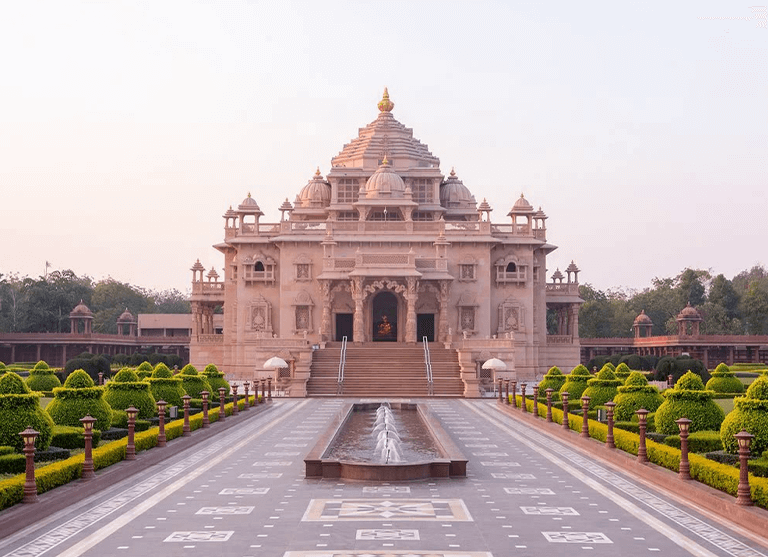 Dedicated to Lord Swaminarayan, Akshardham Temple is the most visited temple in Ahmedabad. It is prepared from 6000 tons of pink sandstone and covers 23 acres of land. It is also a popular tourist place in Ahmedabad visited by over 2 million people every year. Its grandeur attracts many people to pass through it.
Address: J Road, Sector 20, Gandhinagar, Gujarat 382020
Timings: 9:30 am to 7:30 pm (Monday closed)
Shree Hanumanji Temple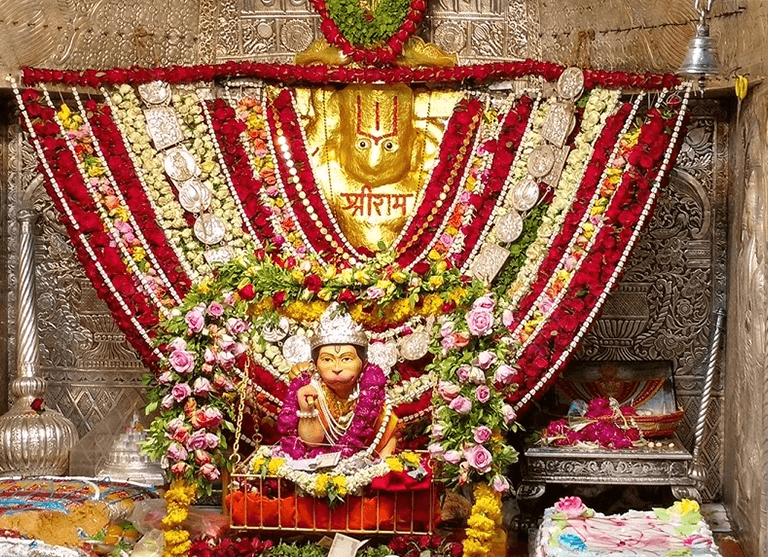 If you are hunting for religious places in Ahmedabad, then move forward towards Shree Hanuman Ji temple located near Airport. Built by Pandit Ganjanan Prasad, Shree Hanumanji Temple is the biggest and popular temples in India. The temple is quite bigger and devotees come here to seek the blessings of Lord Hanuman.
Address: Airport Road, Ahmedabad 380004, India
Timings: 5:30 am to 11:00 pm
Modhera Sun Temple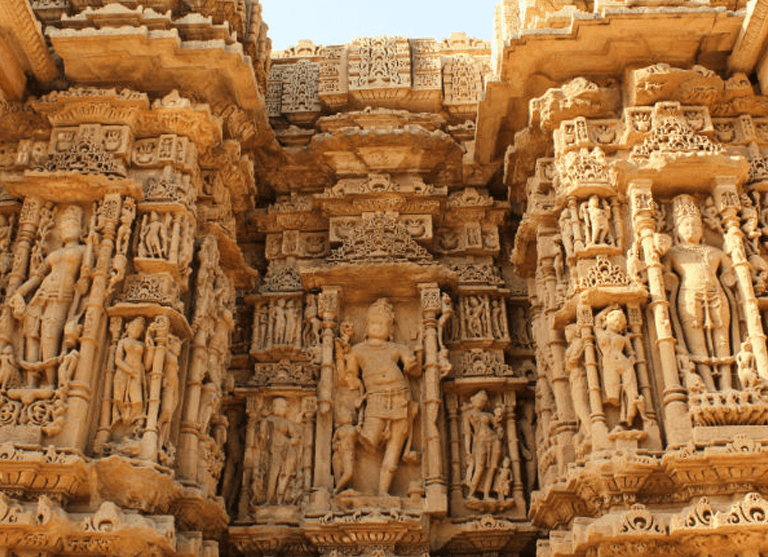 Modhera Sun Temple is one of the best temples in Ahmedabad that is also a popular tourist attraction of the city. This spiritual place is dedicated to the Lord Sun or Surya that is crafted in a very perfect manner. The temple consists of three Mandaps from which Guda Mandapa is a popular one. The temple is now a protected monument and the Archeological Survey of India has taken the responsibility of maintaining it.
Address: On Becharaji Highway, Modhera, Gujarat 384212
Timings: 7:00 am to 6:00 pm
Shree Swami Narayan Temple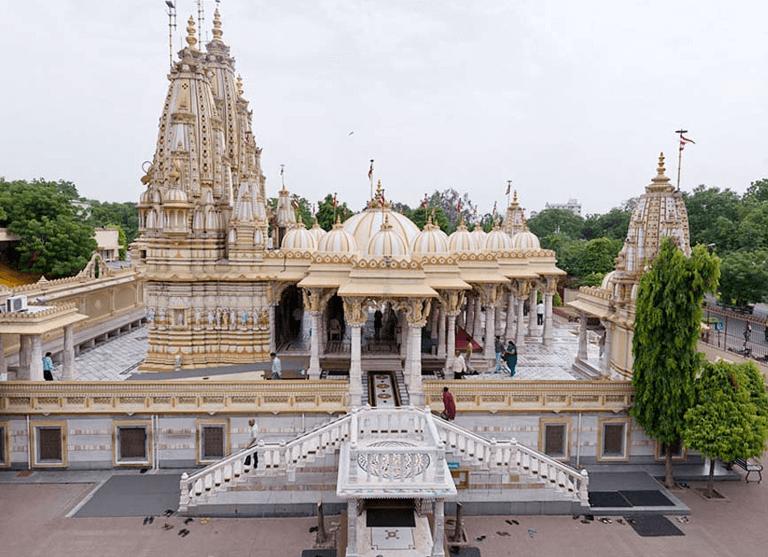 This temple was crafted as per scriptural norms with Burma teak carvings. Located in the heart of Ahmedabad, the temple is dedicated to Lord Narayana and it is made up of nine tombs. It is a very popular religious site in Ahmedabad that is prepared by wooden carvings and unique architecture. Here, photography is allowed and food is also available at the nearby shop.
Address: Swaminarayan Mandir Road, kalupur, Ahmedabad, Gujarat 380001
Open timings: 6:00 am to 7:00 pm
DevendrashwarMahadev Temple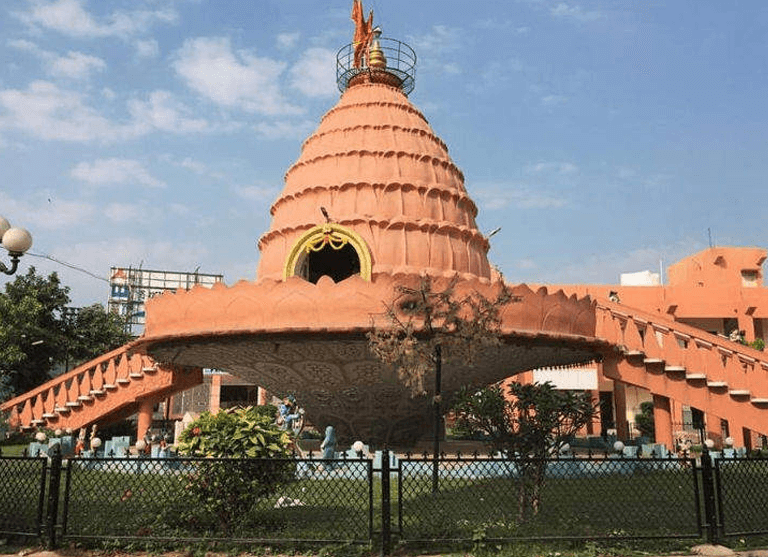 This is one of the famous temples in Ahmedabad consisting of a beautiful statue of Goddess Durga. This spiritual site in Ahmedabad is thronged by devotees almost every evening. The architecture of the temple is stunning and ineffable. The temple is quite large and can hold a good number of devotees during festivals. Regular prayers and aartis are done by god fanatics in the shrine.
Address: Manav Mandir, Ashirvad Trust, Drive-in Road, Memanagar, Ahmedabad, Gujarat 380052
Timings: 6:00 am to 8:00 pm
Vaishno Devi Temple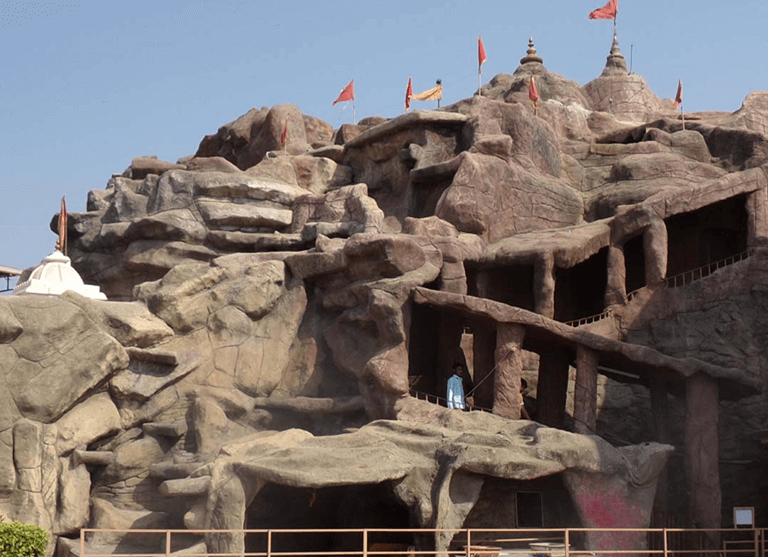 If you want to visit beautiful temples in Ahmedabad, then move towards Vaishno Devi Temple and forget all the worries of life. Seek blessings from Vaishno Devi by visiting this spiritual land in Ahmedabad. The temple is a replica of that original in J & K and one needs to climb up many stairs to reach the temple. Pilgrims must take a visit to this place especially on Shivratri.
Address: Near Vaishno Devi Circle, Sarkhej – Gandhinagar Highway, Khodiyar, Ahmedabad, Gujarat 382481
Timings: 6:00 am to 7:00 pm
Hutheesingh Temple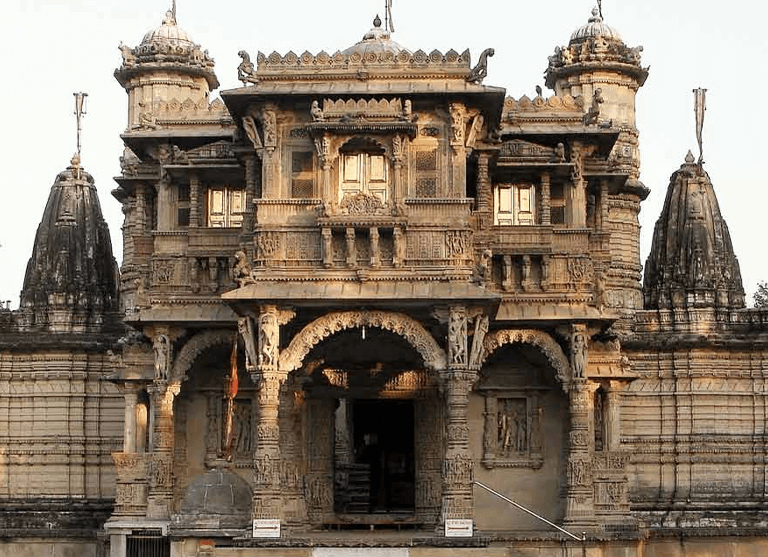 Dedicated to the great Dharamanath, Hutheesingh temple consists of 52 sub-shrines dedicated to various other Tirthankarin the courtyard only. It also consists of decorative columns, protruding porches, and a 78-feet tall Mahavir Stambha near the entrance gate. The temple looks stunning and people from all over India come to visit this spiritual land. If you want to visit holy places in Ahmedabad then this is the place where you should be.
Address: Swaminarayan Mandir Road, Kalupur, Ahmedabad, Gujarat 380001
Timings: 6:00 am to 7:00 pm
Shree Jagannath Mandir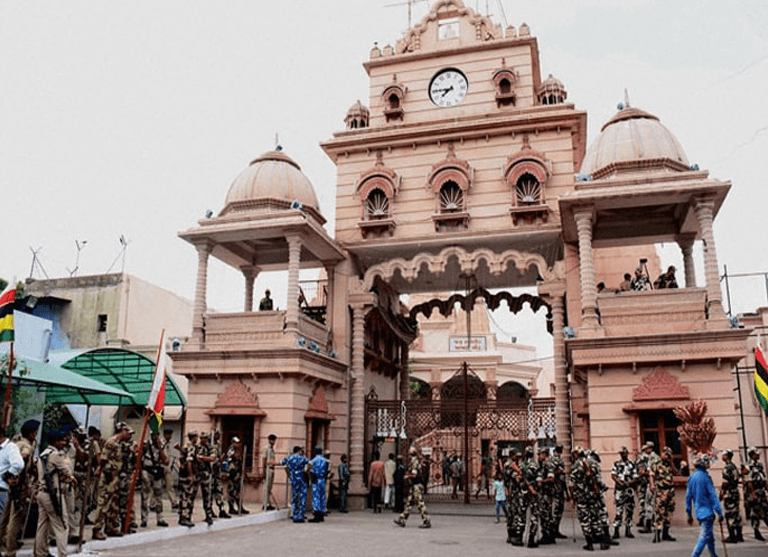 The beautiful Jagannath Mandir in Ahmedabad holds everyone's attention. Earlier, this area was a dense forest and river Sabarmati used to flow beside this area. But, at present, the stunning temple of Jagannath is standing here that is popular for its architectural beauty. This is one of the peaceful places in Ahmedabad that is also popular for the celebration of the chariot festival.
Address: Jamalpur Darwaja, Ahmedabad, Gujarat 380022
Timings: 5:00 am to 9:00 pm
While exploring all the spiritual places in Ahmedabad, do not miss out on the other fabulous things of the city. Ahmedabad is a lovely city with a large number of tourist places, gardens, restaurants, hotels, and shopping markets. Book your flight tickets with EaseMyTrip and get amazing discounts on your travel.