Hey wanderers! Time to say goodbye to this year and hello to the new one. And what better way to ring in the new year than by travelling to exciting new locations where you can shout the countdown to the new year with tens of thousands of other people till the clock strikes midnight and fireworks light up the night sky? The start of a new year is the ideal time to escape familiarity, especially with close friends and family, and spend a day or two in a new location with an exciting vibe. Therefore, we've compiled a list of the top places to visit for that dream New Year bash.
Best places to celebrate New Year 2023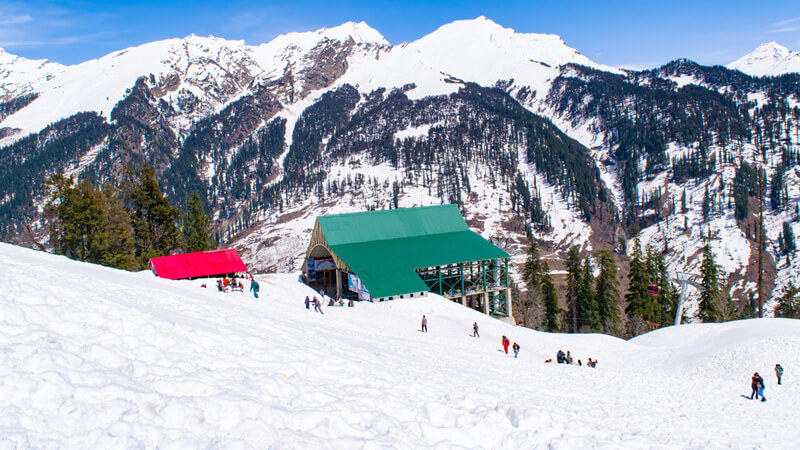 The entire year, the "Valley of the Gods" is overrun with visitors, but around the New Year, Manali is worth visiting. There are many beautiful spots in this town to start off the new year. The enjoyment of a campfire in its chilly environment multiplies the delight of New Year's celebrations. Enjoy the good moments with your loved ones at well-known locations in Manali. This year, capture the finest New Year's Eve memories.
Spots to explore:
Mall Road: The hub of Manali is the bustling Mall Road. Mall Road, which is well-known for its upscale restaurants, hip cafés, and variety of stores, is a great site to ring in the new year.
Solang Valley: You may also arrange a driving excursion to Kufri and the nearby Solang Valley. Spending time on slick roads can only heighten your excitement.
Rohtang Pass: Do you want to experience your own private Bollywood moment? For you, Rohtang Pass is the best location. Be the protagonist you've always wanted to be and welcome a new beginning in the new year!
Old Manali: Visit Old Manali to take part in the greatest New Year celebrations if you want to have a good time.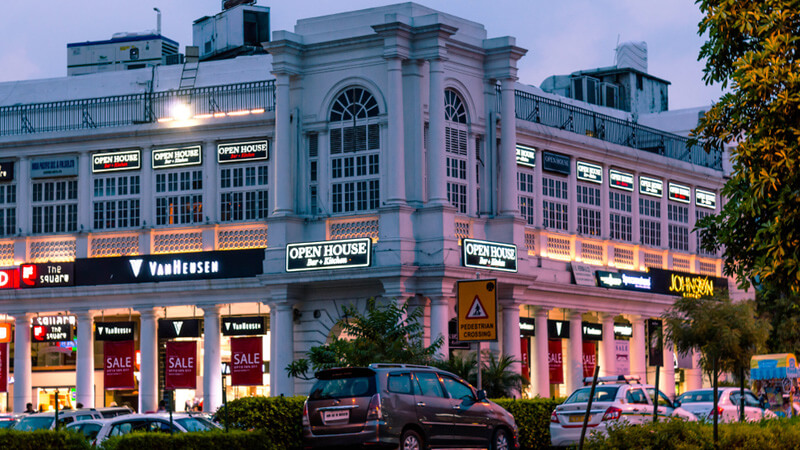 Enjoy the finest drinks, music, lighting, dance, and more in Delhi, the nation's capital. There are lots of ways to ring in the New Year here. To experience the best nightlife, explore the city and its key areas, including Greater Kailash, Connaught Place, and Hauz Khas. Book your party tickets in advance if you wish to attend a theme party because the venues are frequently full at this time. Delhi is one of the best cities in India to ring in the new year, so it makes sense.
Party Hubs in Delhi-NCR:
Enjoy the evening in one of Delhi's magnificent lounges or upscale nightclubs, with some of the most exclusive events in the world. In these clubs run by celebrities, you may dance to the beat of music spun by the top DJs in the nation. There are several locations in Delhi-NCR where you may celebrate the New Year, but these are the ones that are easiest to go to by car. Every location, including Noida, Gurgaon, and Delhi, has a unique centre to commemorate every occasion. These locations feature a broad variety of pubs, cafés, and restaurants that are bustling with activity during the holiday season.
Connaught Place

Gardens Galleria, Noida

Hauz Khaz

Sector 29 Gurgaon
Read more: Spending a day in Delhi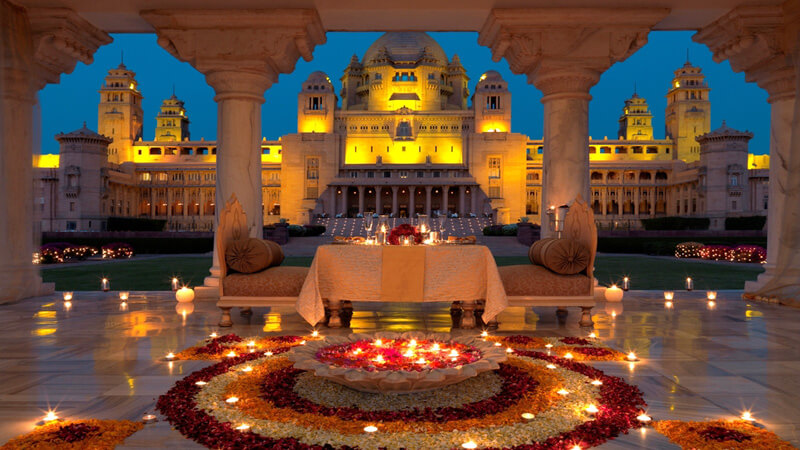 Enjoy the impending New Year in Udaipur, the "City of Lakes." One of the nicest things you can do is to enjoy it with your loved ones. Plan a trip to the city to see the grand palaces and peruse the marketplaces for unique items to bring home. Get in the mood for the New Year by enjoying the delicious aromas and rustic atmosphere associated with the royal lifestyle. Have a good year ahead by organizing and celebrating your holiday in Udaipur.
Places to explore:
City Palace, Jag Mandir Palace, Fateh Sagar Lake
Best Spots for New Year bash:
Sky Garden

Araliayas Resort

Cafe Clock Town Resort

Mathara - The Heights
Also read: Things to do in Udaipur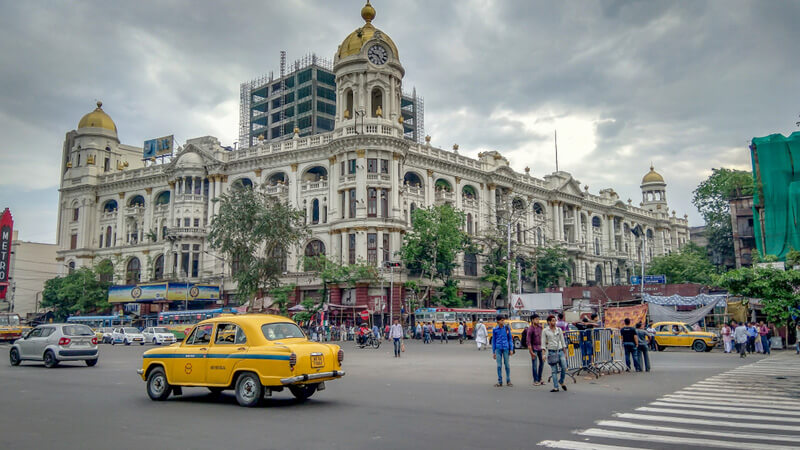 Kolkata, one of India's most vibrant cities, celebrates the New Year with a lot of enthusiasm. It is among the top locations in India to ring in the new year. People of all ages seem to be really excited about the New Year.
On New Year's Eve, the city's nightclubs are hyped up, and you wouldn't want to stop tapping your feet all night. Celebrate in Kolkata like never before and leave all your cares behind. Take in the great food, dance to the groovy music, and have a blast. The City of Joy is the ideal location for experiencing a memorable New Year if you haven't made any arrangements yet and are hoping for a winter getaway.
Places to explore:
Mandarmani, Sunderbans, Kurseong
Best Spots for New Year bash:
New Town Business Club

Damodar Riverview Cottage

Babughat

Manzuma's Son Park
Explore: Best places to visit in Kolkata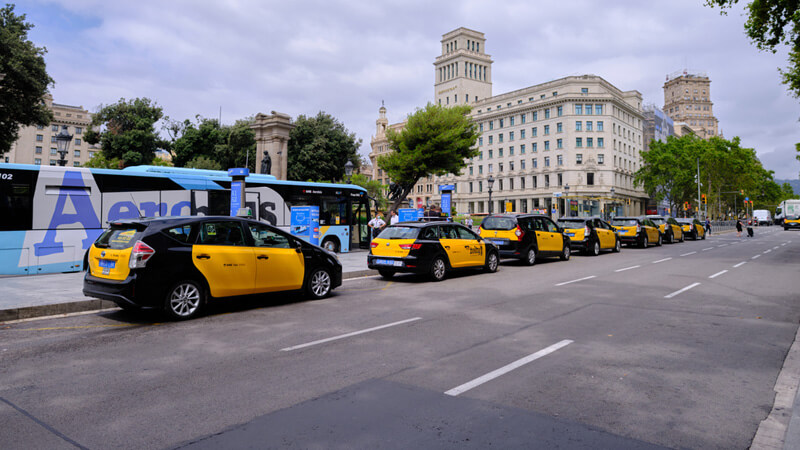 Prepare to celebrate the upcoming New Year in the nation's IT capital. Bangalore is still among the top cities in India to spend the New Year because of the great weather and active atmosphere. Bangalore has several opportunities to get you in the mood to celebrate with its abundance of open spaces, lush green parks, bars, cafés, entertainment hubs, and opulent retreats.
The city is full of beautiful resorts, hotels, and lounges where you may have a memorable new year. Many party locations are filled with the music of the top DJs. Amazing crowds congregate here, particularly young people who want to let loose and party hard. Some of Bangalore's greatest restaurants provide excellent dining as well.
Spots to explore:
MG Road, Lalbagh Garden, Bangalore Palace, Hebbal Lake, Nammatrip
Best Spots for New Year bash:
The Park

Virginia Mall

Taj Yeshwantpur

Comfort Inn
To know more: Places to visit near Bangalore Airport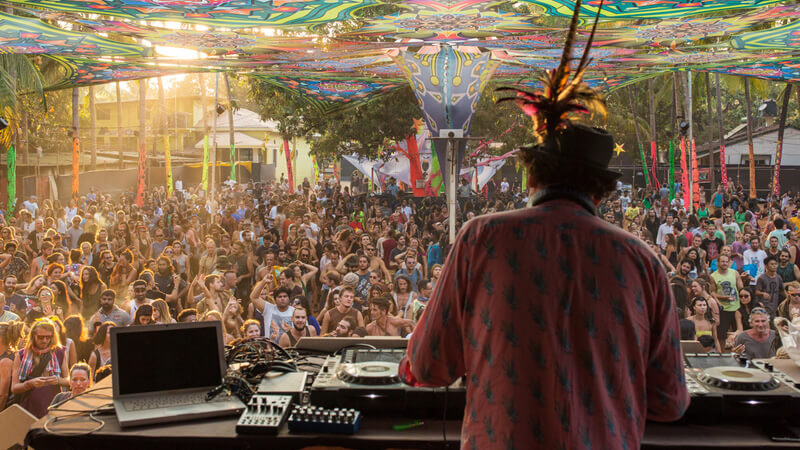 The best place to celebrate the New Year in India is Goa. One of the best spots to have a spectacular New Year's party is in this little paradise. Goa seems like the ideal place to ring in the new year because of its stunning beaches, the influx of jovial visitors, agreeable weather, and unique culture. This place's combination of stunning natural scenery and vibrant culture is sufficient to create a festive atmosphere.
Spots to explore:
Tito's Club: Do Not Miss This Place
Cafe Mambos: Enjoy Some Live Music
Boat Party: Enjoy A Great Cruise
Fort Chapora: Some Dil Chahta Hai Moments
Reasons to visit: Why is Goa famous among tourists?
Best places to celebrate New Year 2023 outside India:
1. Bangkok, Thailand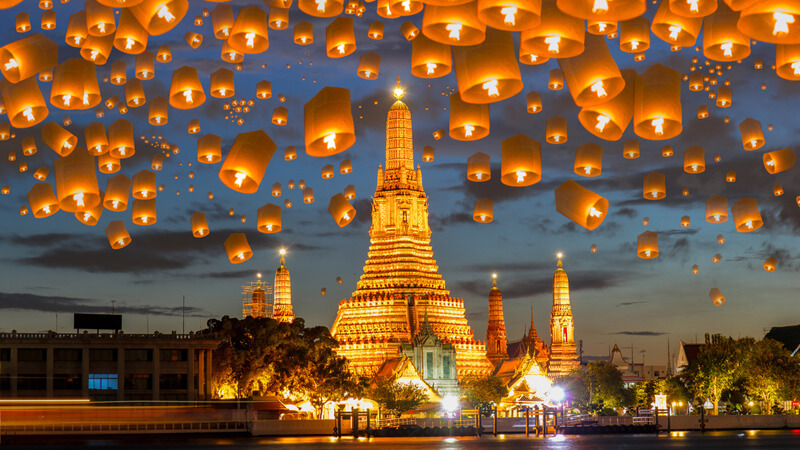 A popular and exciting location for New Year's Eve parties is Bangkok. Visitors from all across India go here to enjoy the momentous occasion with friends and family. Many people even come by themselves to appreciate their seclusion. To begin the New Year, this tropical paradise is the ideal place.
2. Dubai, UAE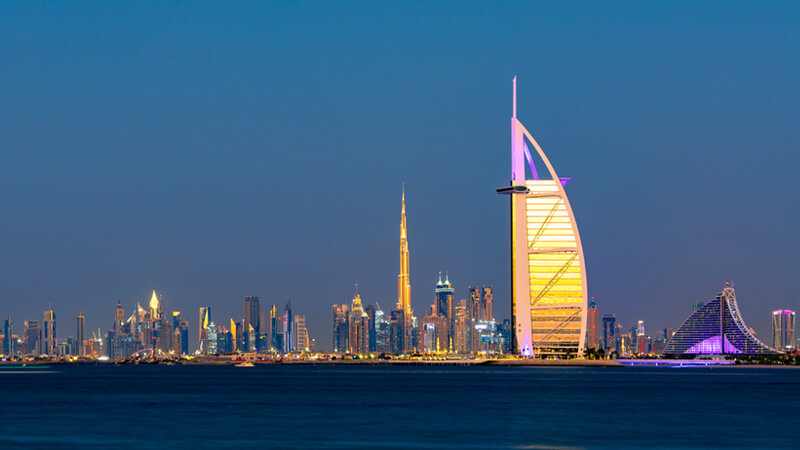 Dubai is the epitome of elegance, beauty, and festivities. It is one of the best places outside of India to celebrate New Year's Eve. As you ring in the new year, take advantage of Dubai's fantastic nightlife, cuisine, and culture.
Also read: A trip through the flavours of Dubai
3. Colombo, Sri Lanka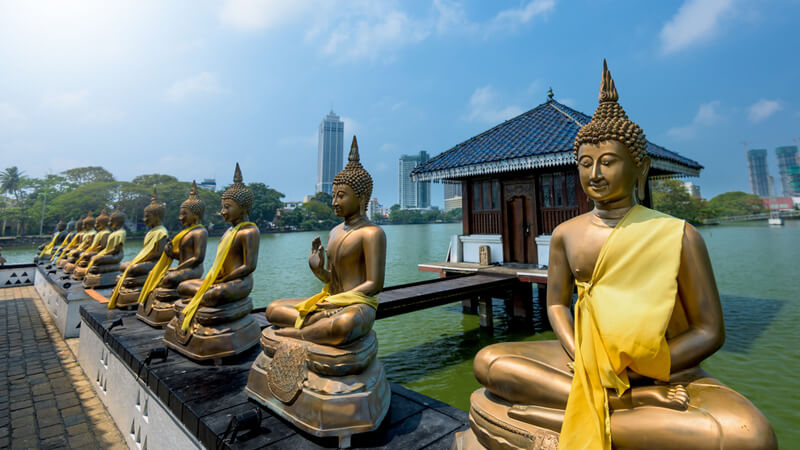 There are many reasons to spend New Year in Colombo outside of India because of the stunning surroundings, locals, and cuisine. The stunning beaches in Sri Lanka have boosted the number of international visitors in recent years.
4. Maldives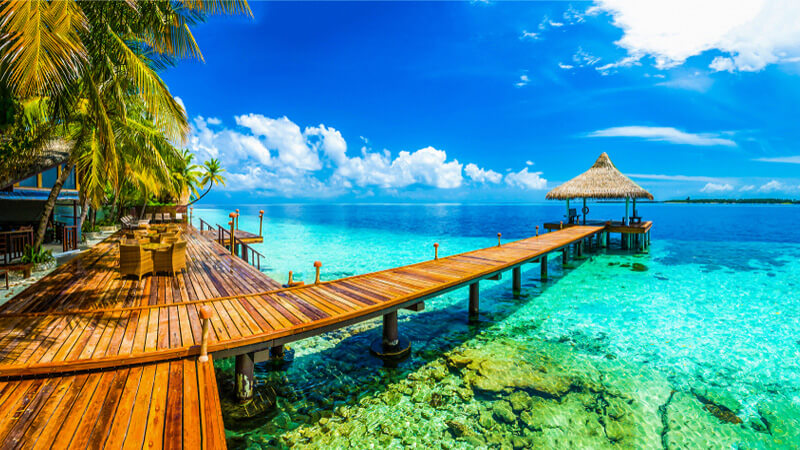 You have every reason to let loose and fully enjoy the New Year thanks to the peaceful beaches of the Maldives. The Maldives has been named one of the Best Cities Outside of India to Celebrate New Year's Eve by tourists. For all tourists, it is an unforgettable experience.
5. Phuket, Thailand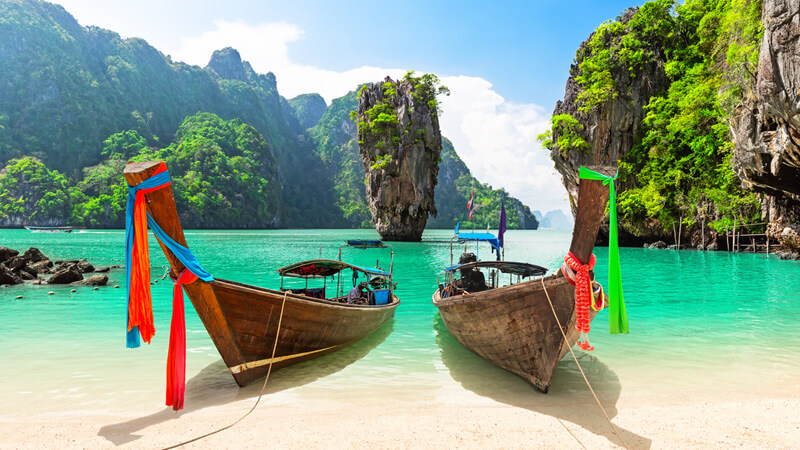 One of the top places outside of India to celebrate New Year's Eve is Phuket. For less money, the location is excellent for rejuvenation and relaxation. Phuket has a significant increase in visitors at this time of year as a result of its reputation as one of the best places in the world to celebrate the new year.
Read: Must-visit places in Thailand
6. Bali, Indonesia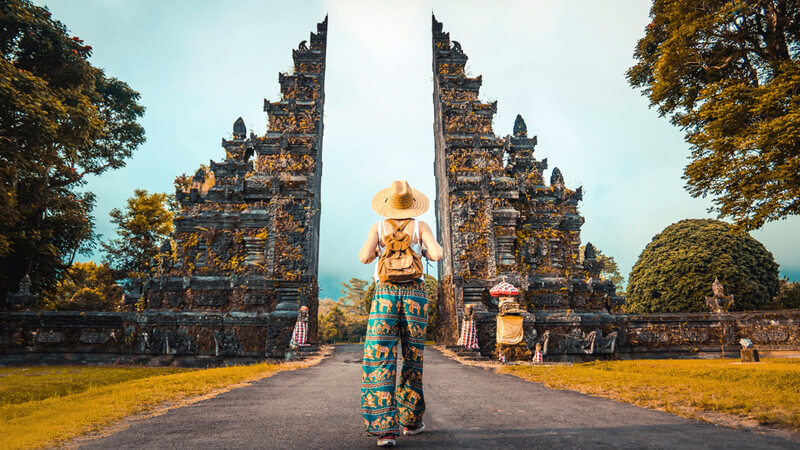 Bali is the ideal location if you want to discover some of the best places to celebrate New Year's Eve. Bali won't stop you from letting loose during the New Year festivities, whether you want to get wasted or just unwind at night.
Also read: Best beaches in Bali
Are you prepared to visit these top New Year's locations? Which of these locations are you going to in order to have a great holiday season? Plan a vacation to one of these fascinating locations and enjoy the finest celebration ever. You can also book your flight tickets with EaseMyTrip and avail best prices and super-saver deals.