The holiday mood is definitely in the air, so pack your bags immediately!
With the holiday season coming around, why not get up and jive into the tunes of 'Happy holidays? Every other destination offers multiple reasons for one to visit, and today, we dive in and decode another destination; Thailand.
The land of smiles is a rich country with so many wonderful things. A country that is so diverse and influenced by many cultures such as Indian, Laos, Burmese, Cambodian and Chinese. So many cultures and so less time to experience everything!
Is this all we will have to say about Thailand? The place has so much to offer and many destinations to explore; trust us, we are just getting started!
And today, we will talk about two must-visit destinations in the North of Thailand: Chiang Mai and Chiang Rai.
About Chiang Mai: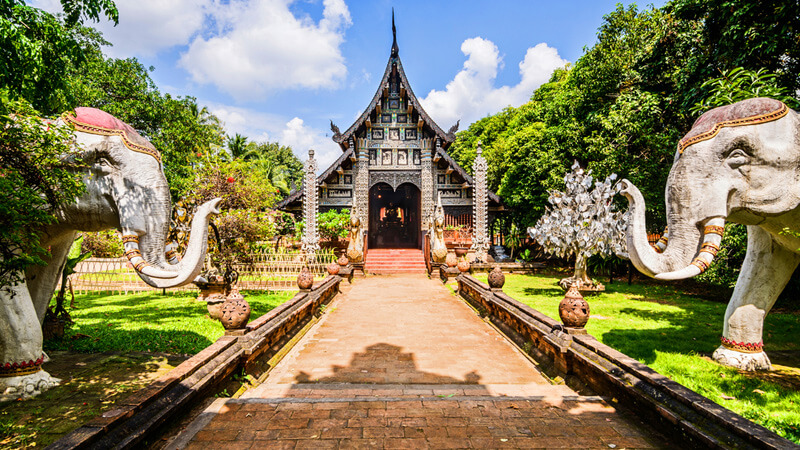 With its mountains, lush farmlands, and blissfully calm vibe, it is the capital of the North you can't help but fall in love with. The city still holds a lot of cultural heritage because it was the capital of the glorious northern kingdom of Lanna. With Luxurious hotels & resorts, Spa retreats, beautiful temples, enchanting landscapes, great food, local arts and an abundance of history and culture , Chiang Mai is a must visit destination for discerning travelers.
Things to do in Chiang Mai:
Delectable Street Food:
There is nothing better than the delicious street food in the hills of Chiang Mai. Tha Phae Gate and Chiang Mai Gate have hundreds of hawkers and stalls set up. Visitors will get to taste both modern and traditional Lanna food. The list of delicious local delicacies include Northern Thai dishes like Khao Soi, Miang Kham, Northern Thai sausage - Sai ooah
Khantoke Dinner Experience: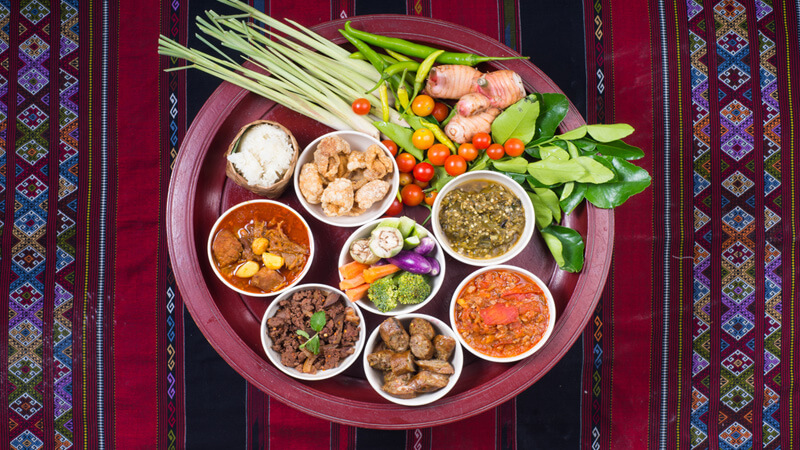 One of the most popular experiences to be experienced at Chiang Mai is the Khantoke dinner experience. Before serving the food, the place is set up with 8 menus that are further followed by tea and coffee. And if you are pondering on a decision of what is the right place to savor delicious delicacies in an elegant Khantoke restaurant with a modern touch then the cuisine at Khantoke Palace is the right choice.
Some of the most well-known specialties are Sai Our, Nam Prik Noom, Nam Prik Ong, and Cap Moo.
Learn the art of Umbrella Painting at Bo Sang Umbrella Village:
Create an umbrella or make your doll. The sea to create is limitless, so don't wait instead make your t-shirt or paint your mask. Are you someone who loves umbrellas? Then a trip to the village of Bo Sang is very eminent for producing hand-made bamboo umbrellas and parasols. The history of Bo Sang goes a long way, the locals owe the heritage to the local monk 'Phra Inthaa'. You can also show off your skills and paint umbrellas.
Visit the Baan Tawai handicrafts village
Baan Tawai is one of the extensive cultural tourist attractions of Chiang Mai. Do wooden carvings interest you? then this is surely the right place for you! Everyone makes it a point to not miss a trip to Chiang Mai because it has stunning and glorious wooden carving artwork. The village is divided into many zones and each zone has various shops that sell sculptures, silverware, fabrics, and pottery. And to get more insight into the culture and traditions of Thailand you can have a look at the houses. They are decorated in a way that gives out a Thai-style vibe from the appearance of roofs, windows, doors, etc.
A Day out in Elephant Rescue Park: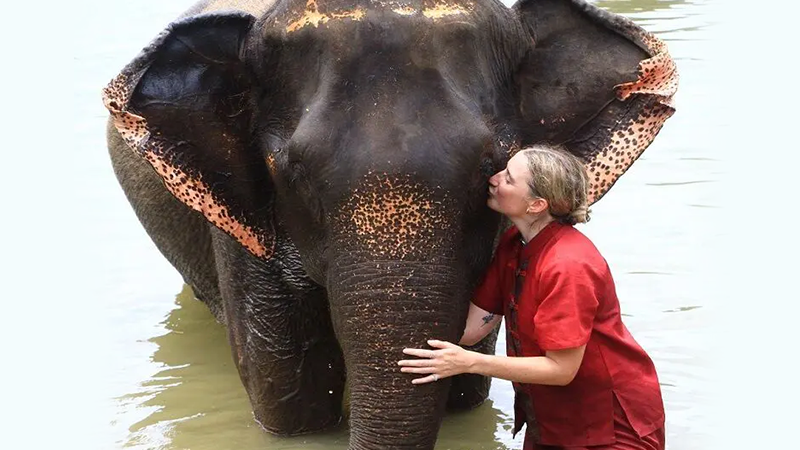 Chiang Mai is famous for various reasons, and one of the reasons is that the place has Elephant Nature Park, which is an elephant rescue and rehabilitation center in Northern Thailand where one can even volunteer and help. The park's main aim is to provide a natural environment for elephants. Furthermore, you will be able to feed, walk, hug, play, bathe, and so much more with them.
Temples of Chiang Mai:
Wat Phra That Doi Suthep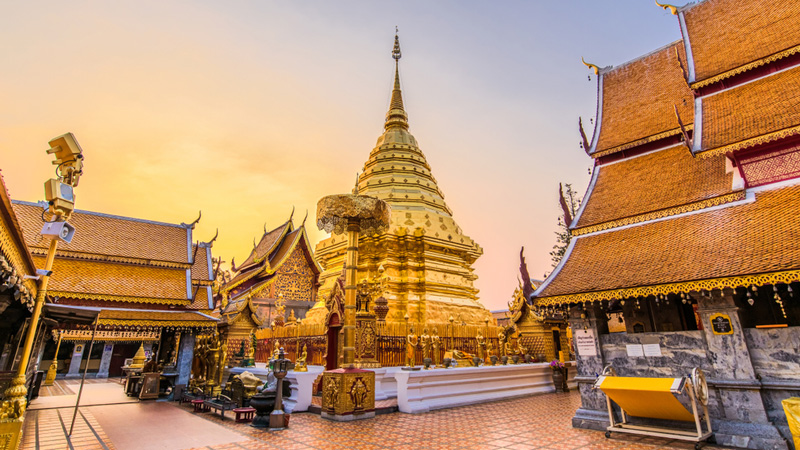 The temple is renowned for its brilliant architecture and craftsmanship. Wat Phra That Doi Suthep also happens to be one of the most famous temples in Chiang Mai. It is believed that the place is an abode of tranquility and believed to house a bone of Buddha's shoulder. You have to climb a set of 306 stairs to enjoy the mesmerizing cultural getaway.
Wat Chedi Luang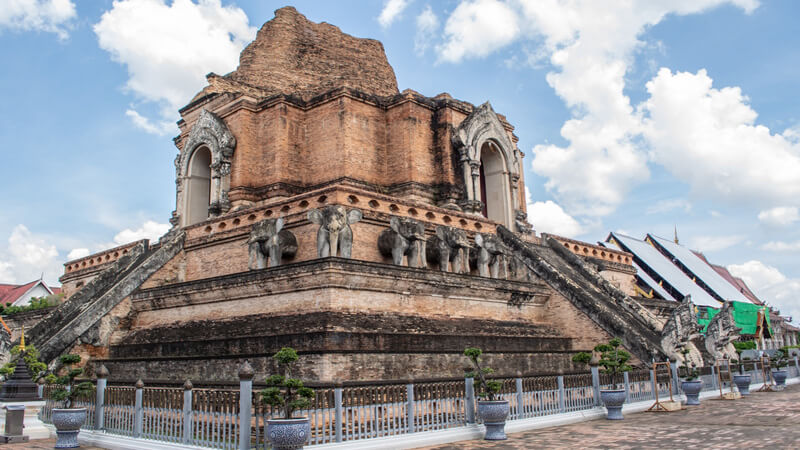 Wat Chedi Luang is also known as the Temple of the Great Stupa' it is one of the most prominent Chiang Mai Temples; surely a temple that is a treat for the sore eyes. It is one of the tallest buildings in the old city that is also very famous for its Lanna-style Chedi which lends an interesting feature to the architecture.
Wat Phra Singh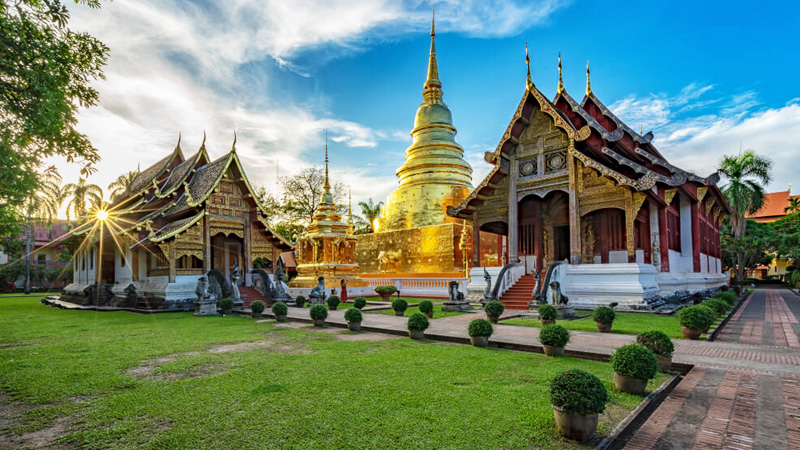 Wat Phra Singh is one of the venerated places of worship. The temple attracts tourists from all over India, the place will enchant you with its mesmerizing Lanna-style roofs and the Lion-style image of the Buddha. Not only this, but some other fascinating features of Wat Phra Singh also include the fascinating murals, wood carvings, etc.
Unwind in Chiang Mai: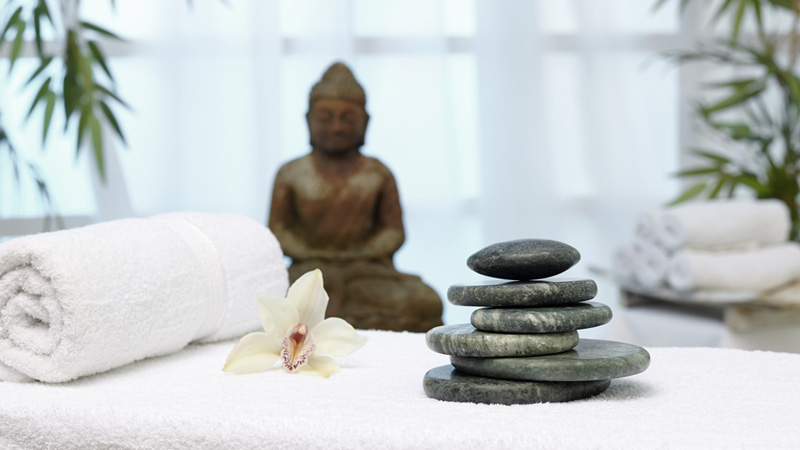 After a long day out, exploring the historical Chiang Mai, we are sure a luxury spa is all you need! Chiang Mai is known for some of the best spas in the country. Looking for some much-needed pampering session head to these amazing spas for much-needed rejuvenation. You spend some relaxing time in Oasis Spa, Fah Lanna Spa and Cheeva Spa among many others.
Golfing in Chiang Mai: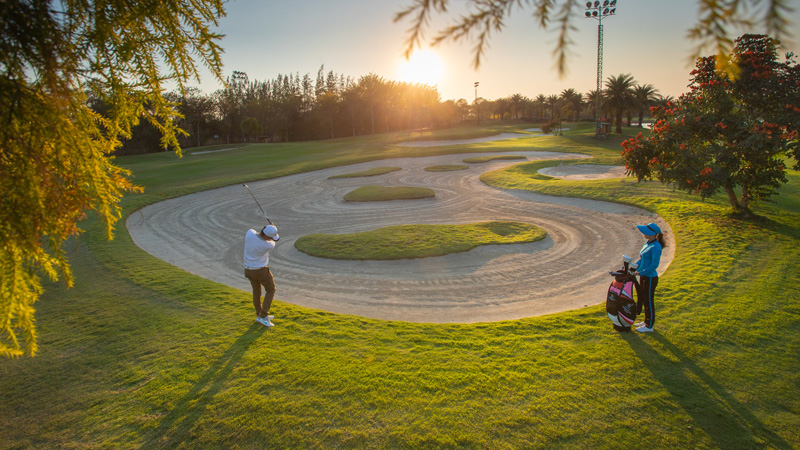 You should try golfing at least once, as it is one of the most worthwhile experiences you can have! And if in Thailand then Chiang Mai is a place where you can start. There are many golf courses from where you can start, like Alpine Golf Resort, Chiang Mai Highlands Golf course and spa, Gassan Khuntan Resort Golf & Resort, and Mae Jo Golf Resort and Spa among many others.
About Chiang Rai: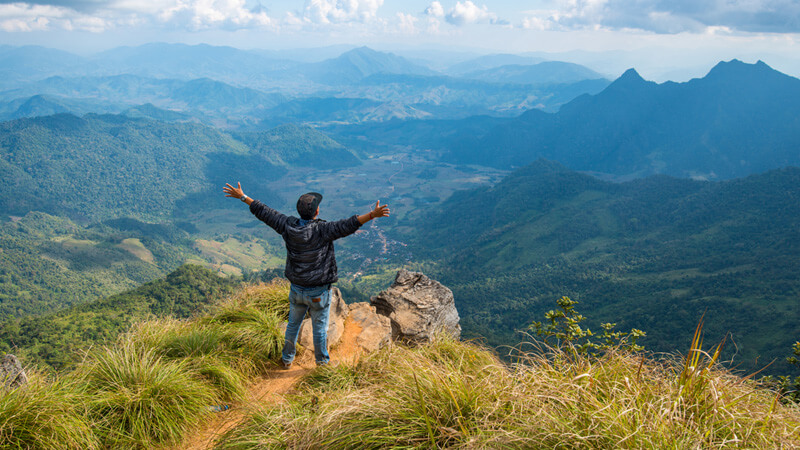 These places have similar names and are situated in northern Thailand, comprising beautiful temples, however, if we go in-depth these two are different in several aspects.
It takes approximately three and a half hours to travel between Chiang Mai and Chiang Rai by road. Chiang Rai is further north, near Laos and Myanmar's borders.
As both places are short distances, a trip to Chiang Mai is usually combined with Chiang Rai.
Taking a trip to Chiang Rai is a great way to explore Northern Thailand's landscape, ethnic villages, and temples, which help you gain a deeper insight into the culture of Thailand.
There is also a golden triangle that connects Thailand, Laos, and Myanmar, a region that was once the center of the opium trade but has now evolved into a destination that has green mountains and rivers. You can savor the magnificent scenery of the Mekong River on this unique cruise.
A Trip to the White Temple in Chiang Rai: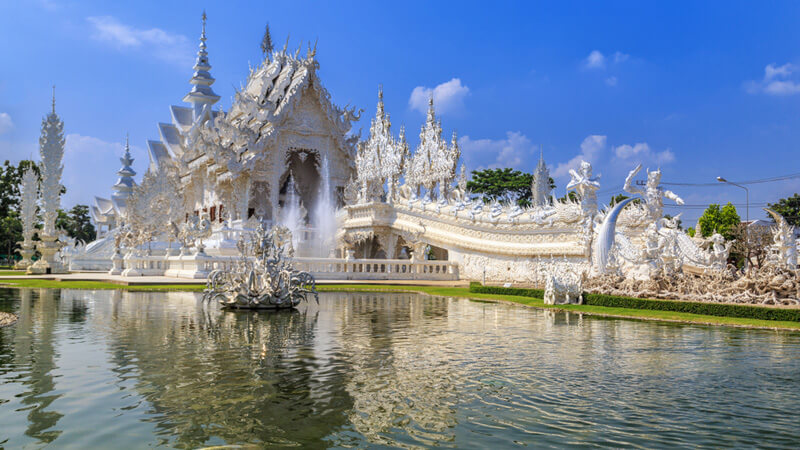 The White Temple is also known as the Wat Rong Khun. The temple was built by the famous Thai Buddist painter-turned-architect and millionaire Chalermchai Kositpipat, the temple was completely funded by Kositpipat's own money in order to bring his vision to life. The temple is dedicated to death. Strange right? Moving closer to the temple's white color symbolizes Buddha's purity. Every statue has a meaning and is symbolic of teachings and Buddhist philosophy. Travelers can visit it while going from Chiang Mai to Chiang Rai.
Boat Ride through the Mekong River: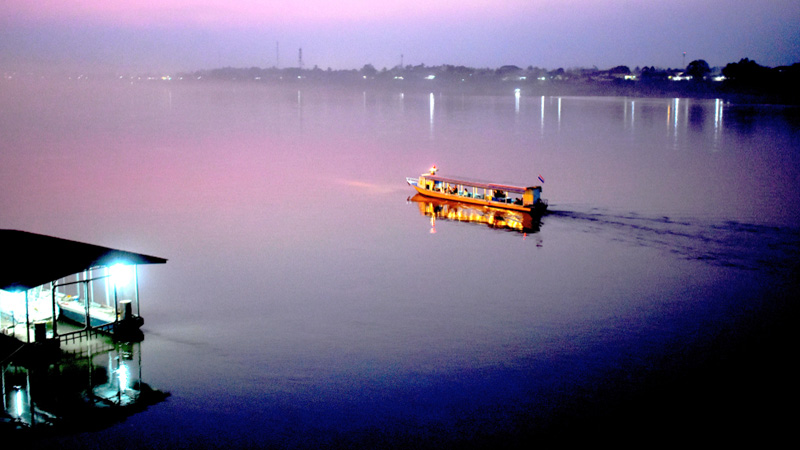 Travelers cruising the Mekong retrace some of history's greatest achievements and cultural high points. The Mekong flows from the Tibetan Plateau to the South China Sea through China, Laos, Cambodia and Vietnam.
The magnificent Clock Tower of Chiang Rai: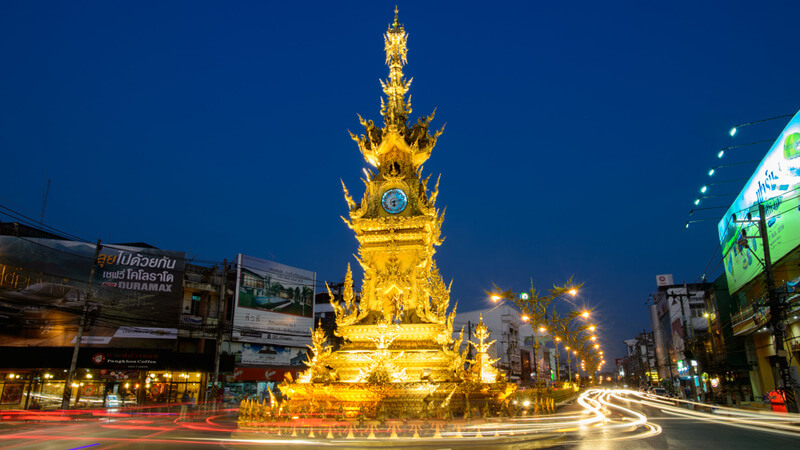 A work of art and tourist attraction in its own right, Chiang Rai's golden clocktower (Hoh Nalika ChalermPrakiat) is a popular tourist destination. The clocktower and setting take on a whole new quality when illuminated at night, as it serves as a traffic roundabout during the day. Visit the clock when it rings the hour at 7, 8 or 9pm to experience a light and sound show.
How to Reach Chiang Rai and Chiang Mai from India: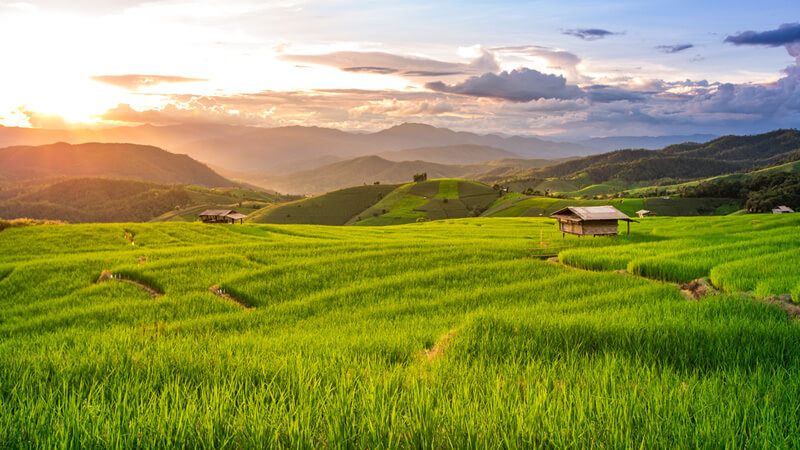 If you wish to travel by land, the distance between Chiang Mai and Chiang Rai is a total of 94 miles which is 150 km.
If you are considering taking a flight, you can first fly from Bangkok to Chiang Mai and you can travel by road to reach Chiang Rai from Chiang Mai.
Mae Fah Luang - Chiang Rai International Airport is the nearest airport located on Phaholyothin Road, which is about 8 km from the center of the city. To make your bookings you can take a flight from Nok Air, Air Asia, or Thai Airways flight to Bangkok.
A trip to Thailand should surely be on the list this holiday season and have the best time with your loved ones! Because we are sure you will not regret it. And how about if you get the best deals on your travel bookings? How? It's simple, book with EaseMyTrip and get the best deals that will make your travel hassle-free and fun.