The city of Joy-Kolkata has ample of sightseeing places. It welcomes tourists through the fascinating art, splendid architecture, amazing culture, and declamatory literature of the city. It is also the best destination for shutterbugs, where they can find immense places for perfect pictures. The city is popular for its magnificent temples, historical landmarks, local shopping complexes and many other sightseeing places where you can explore the culture of Kolkata. So, plan your vacation to this amazing city to witness the charm of Kolkata with your own eyes. Take a tour of all these famous places in Kolkata to experience the best of your vacation.
Best Places to Visit in Kolkata
1. Victoria Memorial
Located in the heart of Kolkata, Victoria Memorial is a memorial structure of Queen Victoria. The structure is made beautifully with white marble and looks exclusively opulent. This iconic structure is enclosed by a well-maintained and gorgeous garden that has several statutes in it. One can enjoy the breathtaking views of Victoria Memorial at night when it illuminates. It is one of the best places to visit in Kolkata, the visit of which you should not miss at any cost. Also, check out the sound and light show that takes place in the evening to add a delight to your visit.
Address: Victoria Memorial Hall, 1, Queen's Way, Kolkata
Timings: 10:00 AM-5:00 PM
2. Belur Math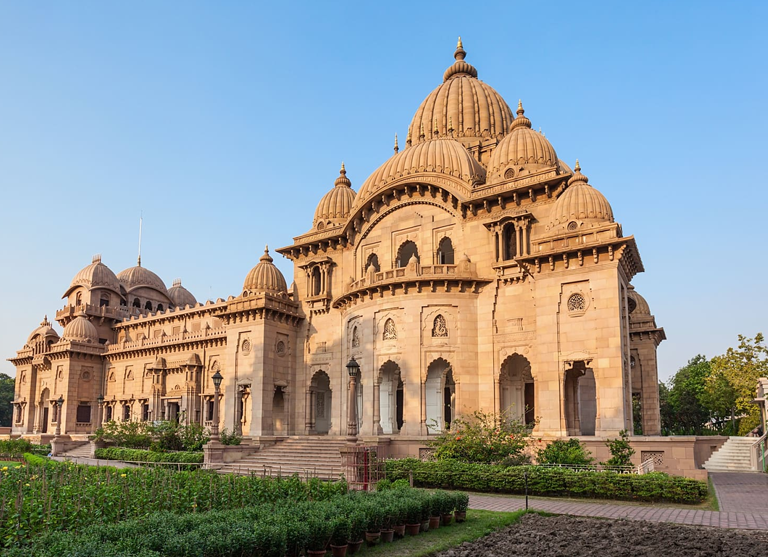 It is a pilgrimage place in Kolkata that is popular worldwide. Here, people from every country come to experience peace and enjoy the tranquility that is available in this environment. The temple is constructed very beautifully, skillfully and artistically that speaks out the heart of the Ramakrishna Movement. It also consists of a museum that you can visit for additional delight. Take a tour to Belur Math, a headquarter of Ramakrishna Math and Mission to find inner peace.
Location: Belur, Howrah, WB
Timings: 6:00-11:30 AM & 4:00-7:00 PM
3. Science City Kolkata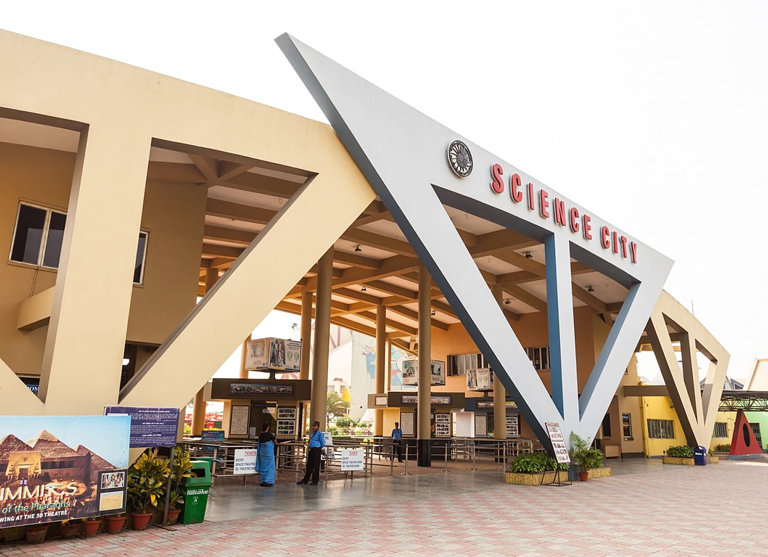 This is one of the best places to visit in Kolkata in one day and also the popular destination among tourists. The highlights of this place include Space Theatre, 3D shows, Natural Science Park, Evolution Theme Park, Dinosaurs Complex, and Time Machine. It is the best place for children as well as youngsters to grab knowledge about light, speed, and electricity through several simple experiments. The unique idea of elaborating science is liked by everyone who visits this museum. You must visit this spot with your family and friends while taking a tour of Kolkata.
Address: BS Haldane Avenue, Basanti Hwy, Kolkata, WB
Timings: 9:00 AM-7:00 PM
4. Dakshineswar Temple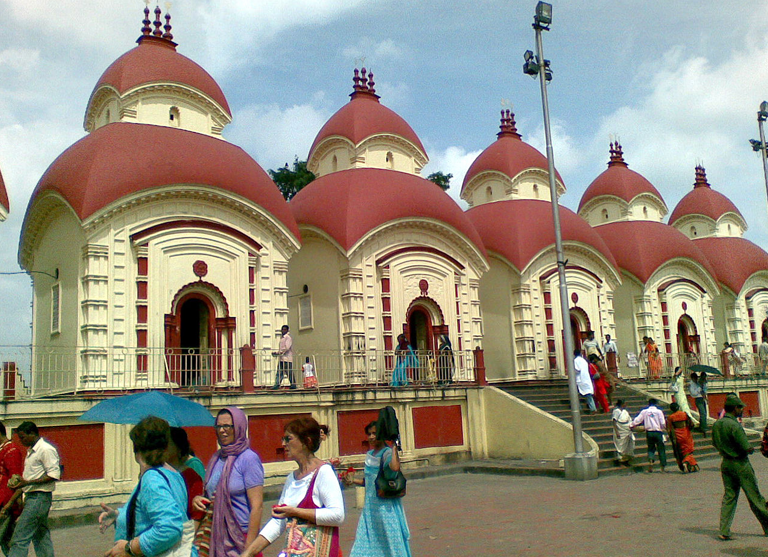 Dakshineswar Temple is a popular pilgrimage site in Kolkata that every tourist must visit. The architectural masterpiece at this temple is marvelous from all around. This shrine is dedicated to Goddess Kali that covers approx 25 acres of land. The architecture style of this temple signifies its grandeur and flowing of Ganga through this river increases its importance among devotees. This spiritual place in Kolkata is thronged by devotees on special festivals when they take a dip in the holy water and do worship of Durga Kali.
Address: Dakshineswar, Kolkata, West Bengal 700076
Timings: 5:00 AM-8:00 PM
5. Indian Museum
It is the largest museum in India where over 60 galleries are there that are divided into different categories like Artistic, Zoological, Anthropological, Artistic, Geological, and Industrial items. The fossils of extinct animals and the Egyptian mummy are the main highlights of this museum. Also, you can see different arts displayed here from every corner of the world. The paintings of eminent artists and old coins with stones are also shown here. This is one of the places to visit in Kolkata for youngsters where you will find many interesting things.
Address: 27, Jawaharlal Nehru Rd, Fire Brigade Head Quarter, New Market Area, Dharmatala, Taltala, Kolkata, West Bengal 700016
Timings: 10:00 AM-5:00 PM
6. Howrah Bridge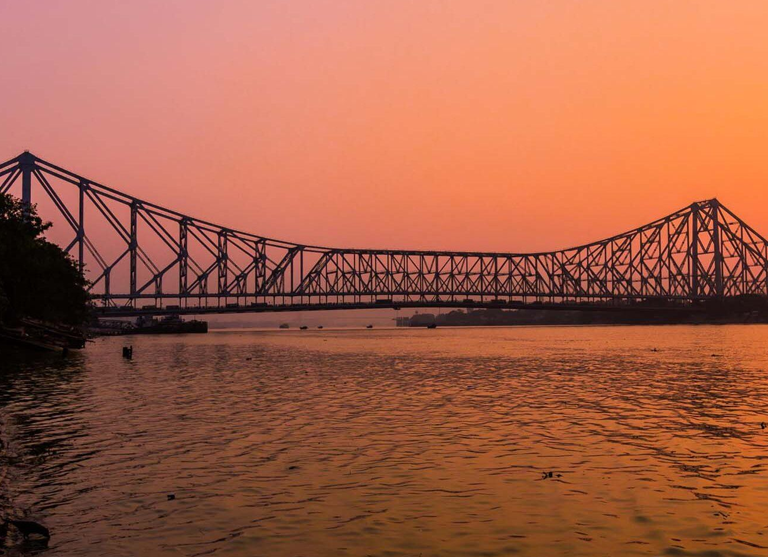 You might be wondering how a Bridge can be a place to visit in Kolkata? Right? Well, it is because of the longest cantilever steel bridge in the World that connects Howrah and Kolkata. It becomes a tourist attraction at night when the lights fall on it, making it opulence in appearance. Tourist loves to take a ferry ride from the launch ghat that you should not miss to check out the priceless view at night in Kolkata.
Address: Kolkata, Constructed over Hoogly River
Timings: No timings, best visited at evening hours
7. Nicco Park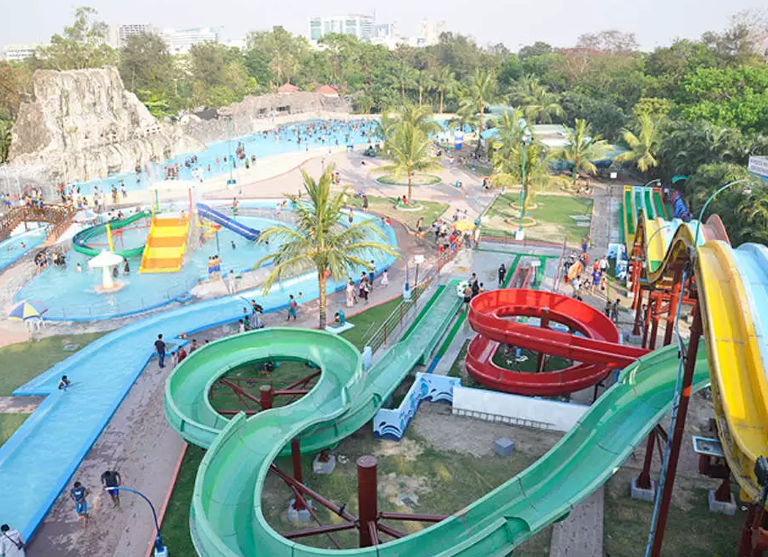 If you are looking for places to visit in Kolkata then Nicco Park is the best place to head to. It is an amusement park situated in the City of Joy where you can have a thrilling experience on adventure rides. Earlier it was named JheelMeel that offers entertainment options for all age groups. Head to Nicco Park for an adventurous tour, take fun-filled rides with your children and make them happy.
Address: JheelMeel, Sector IV, Salt Lake City, Kolkata
Timings: 10:30 AM-7:30 PM
8. St. Paul's Cathedral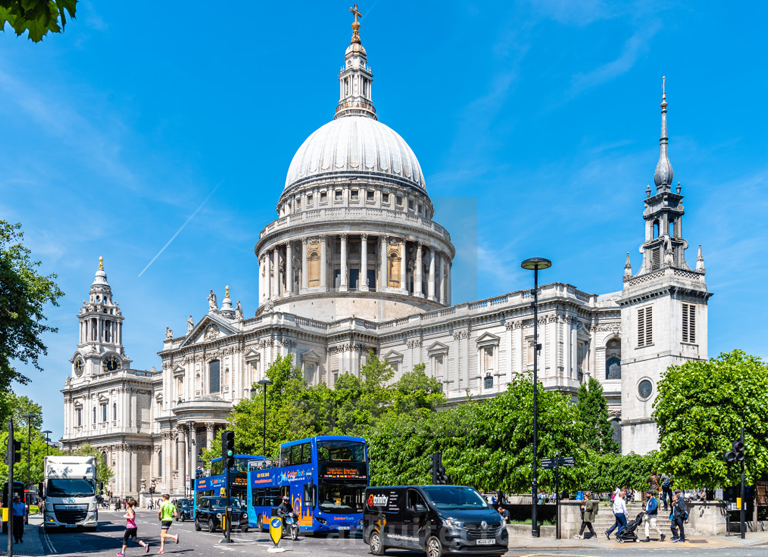 Located in the heart of the City of Joy – Kolkata, St. Paul's is a major tourist attraction that operates under CNI. A visit to Cathedral offers you extra delight to those who love historical landmarks and architectural style. During Christmas, the Cathedral looks more beautiful when it is decorated with lights and candles. Even there is a garden that surrounds the Cathedral and enhances the beauty of this white structure. It is one of the best places to visit in Kolkata at night during Christmas Eve.
Location: Maidan, Kolkata
Timings: 9:00 AM-12:00 PM & 3:00 PM-6:00 PM
9. Nakhoda Mosque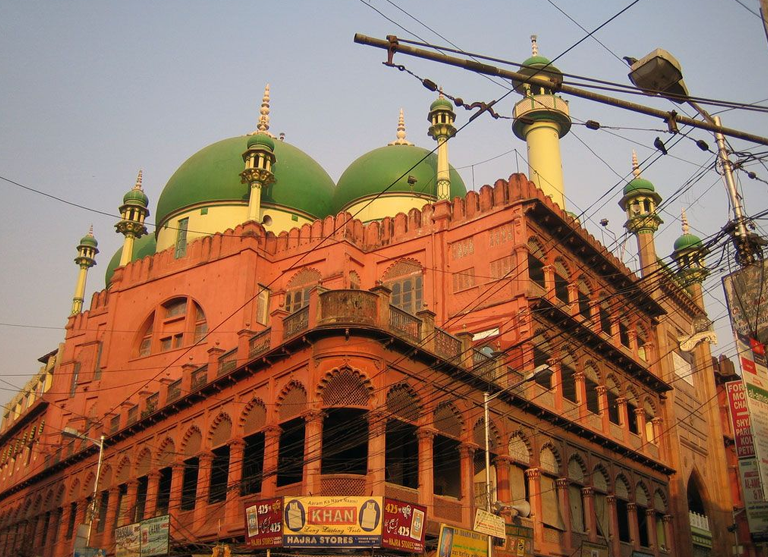 One of the largest mosques in Kolkata and a spiritual place for Muslims- the Nakhoda Mosque is the most visited place by tourists in Kolkata. The prayer hall can accommodate up to 10000 devotees. The domes and minarets of the mosque are constructed in the same style as of Fatehpur Sikri. It is one of the holy places in Kolkata that is quite famous among trippers.
Address: RabindraSarani, Chowringhee North, Bow Barracks, Kolkata, West Bengal 700073
Timings: 6:00 AM-8:00 PM
10. Fort William, Kolkata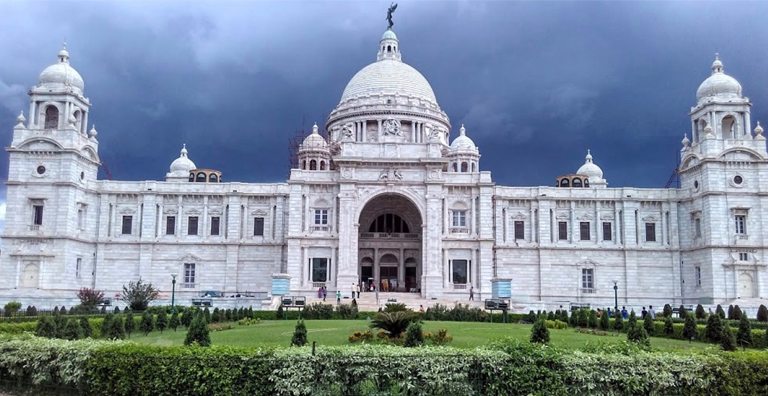 It is one of the unique places to visit in Kolkata where you must visit during your trip to the land of Joy. The splendid structure covers a large piece of land with hundreds of arched windows with a fantastic garden. It is also named 'Blackhole of Calcutta" where prisoners were hauled. Don't miss a visit to this incredible place with your family and friends.
This doesn't end here. The list is very long for places to visit in Kolkata where you can spend your weekends and plan a vacation. Some places like Birla Planetarium, Indian Museum, Marble Palace Mansion, Mother House, Rabindra Sarovar, Aquatica, Tajpur, and Eden Gardens holds the charm of the city where you should not miss out your visit. Book domestic flights to travel to Kolkata and visit these wonderful places for a perfect weekend gateway.