There could be many reasons for waiting at the Kempegowda International Airport. Be it your late flight or a layover at the terminal, you will surely not like to wait for long hours. So, what you can do to make this time memorable is step off the terminal and head towards popular sites to visit in Bangalore near Airport. The city has everything to offer you from the garden, historical monuments, pilgrimage sites, bars, lounges, cafeteria, and fun places to horror places. Let's have a glimpse at popular places to visit near Bangalore Airport.
Nandi Hills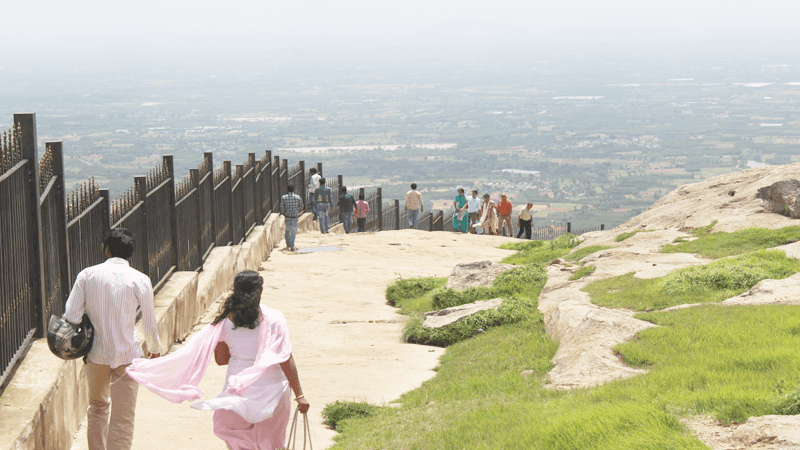 Image: Source
Nandi Hills is a famous spot in Bangalore near Airport where you can spend some good hours with your partner. It will not take much time to reach and you can enjoy this charming garden at Nandi Hills. Don't forget to enjoy the exquisite structure of Tipu's Drop and Tip Sultan's Fort along with the beautiful attraction of the place.
Distance from the airport: 36.7 km
Ai Cavalli
Image: Source
Head to Ai Cavalli one of the Bengaluru points of interest located near to Embassy International Riding School and enjoy your time at this beautiful place. The destination is located quite close to the airport where you can sit back and adore the graceful horses from a distance.
Distance from the airport: 16.6 km
Devanhalli Fort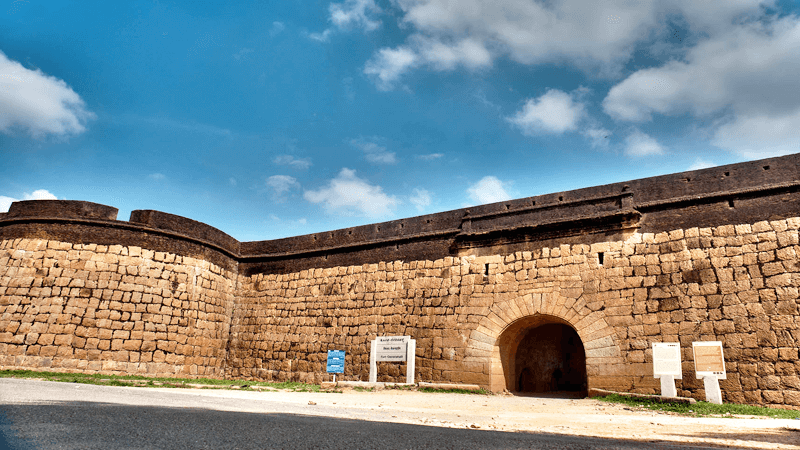 Image: Source
Adore the grandeur of Devanhalli Fort that is quite renowned among tourists. Located very close to Bangalore airport, this magnificent structure is easily accessible via rental car or via own vehicle. This is a historical monument where you can witness Tipu Sultan's memorial. Also, don't forget to check out Venugopalaswamy Temple in the Devanahalli hills construed in a Dravidian style.
Distance from the airport: 19.6 km
Bhoga Nandeeshwara Temple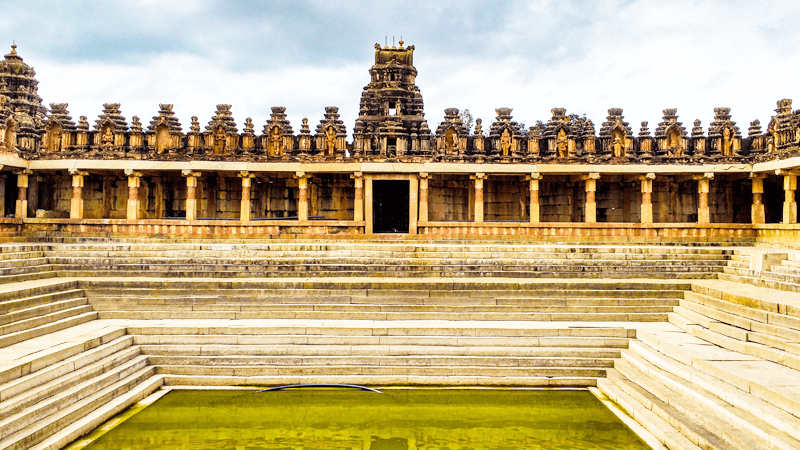 Image: Source
This is one of the wonderful places to visit in Bangalore near airport where you will love the art and heritage. This old temple is famous for its architecture that is styled in the form of Dravidian. The shrine is having green lawns and comprises of two complexes where worship is done on regular basis. Just outside the temple, there are many shops selling flowers and other puja items. This is one of the unique places to visit near Bangalore Airport.
Distance from the airport: 36.9 km
Lumbini Gardens
Image: Source
Lumbini Garden is the perfect place where you can spend your time with your friends, family and children. The wave pools, trampolines, waterslides and even toy rides are there to offer you all the fun. Come and enjoy with your children in the amusement park and take all rides to have fun time.
Distance from the airport: 48.1 km
Yoganandeeshwara Temple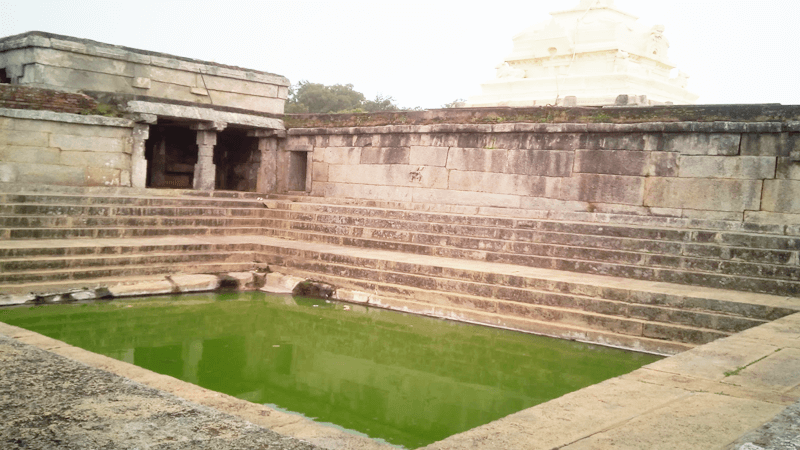 Image: Source
One of the loveliest places in Bangalore to visit is Yoganandeeshwara Temple. It is located near to Kempegowda airport where you can reach through private or public transport. The carving of the temple may leave you spellbound that will take hours to observe it fully. It is one of the best places to visit near airport Bangalore that you must visit along with your family.
Distance from the airport: 37 km
Nehru Nilaya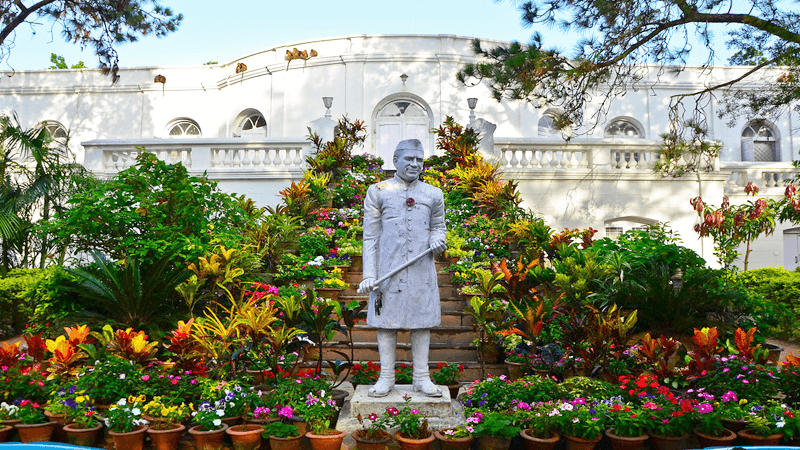 Image: Source
Explore the best place of Bangalore near airport that is run by the horticulture department. The area surrounded by lush green spaces offers a pleasing view to the eyes. Tourists can explore the marvel of nature by taking a serene walk amidst large trees and plants.
Distance from the airport: 37.2 km
Bangalore Palace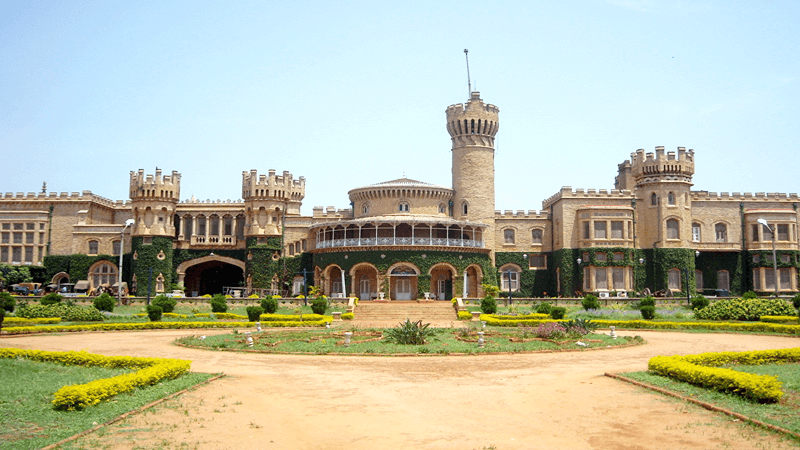 Image: Source
It is one of the places to go in Bangalore to experience the best of this amazing city. The stunning and exuberant monument is visited by millions of tourist every year. You must visit this Palace while taking a tour to the city.
Distance from the airport: 31.3 km
Book cheap air tickets to Bangalore to explore all such stunning places in this amazing city. A long break is much needed after a months of chaotic lifestyle. Therefore, plan an excursion this weekend and fly high to Bangalore to spend some quality time with your family.