India is heading to celebrate 71 years of independence as it got freedom from British rule on 15th August, 1947. When the grand eve of Independence Day is about to come, the vivid colors of National flag can be seen decorating the streets of cities. Every shopping mall is adorned with balloons of tri-colors and many shopkeepers start keeping the small Indian flags on their counters.

Every Indian state celebrates this occasion with much fervor. However, Delhi celebrates the national festival due to historical and cultural reasons. The Independence Day of the year 2016 is going to fall on Monday, which grants people an extended weekend. They can plan to go somewhere on vacation on this occasion. If you haven't already made any plans, visit some of those places in India that tell you about the stories of the struggles of our freedom fighters.
Jhansi Fort, Jhansi
Located on a huge hilltop called Bangira, Jhansi Fort is a magnificent fortress that has served as a stronghold of the Chandela Kings between 11th and 17th centuries. Right in the heart of Jhansi city, Jhansi Fort is a historical place to visit on the eve of Independence Day. Construction of this fort is attributed to the Bundela Rajput chief - Veer Singh Deo Bundela in 1613. It is one of the strangleholds of the Bundela dynasty. Spread over an area of 15 acres, this fort was under the supremacy of British rule till a revolt broke out in 1857 and queen Lakshmibai took control of the fort against British East India Company.
Red Fort, Delhi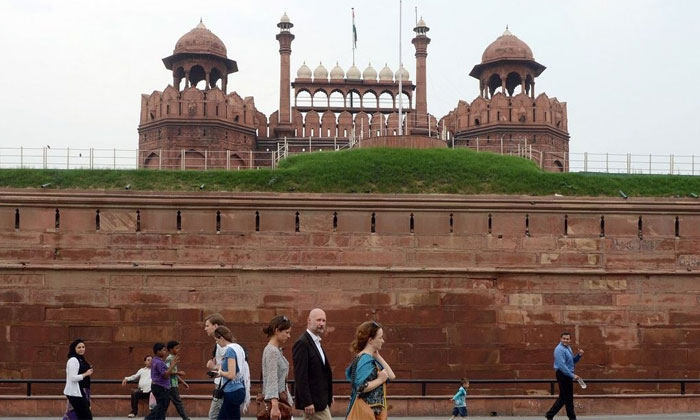 Red Fort is the most significant in the list of the monuments reciting the story of India's freedom struggle. This Mughal fort has played a vital role in freedom of India from the British and still continues to be a great symbol of Indian history. According to the historical references, Red Fort has served as one of the hubs of mutineers during the Revolt of 1857. The fort is the place from where Prime Minister hoists national flag on Independence Day and addresses the nation on 15th August every year.
Cellular Jail, Andaman and Nicobar Islands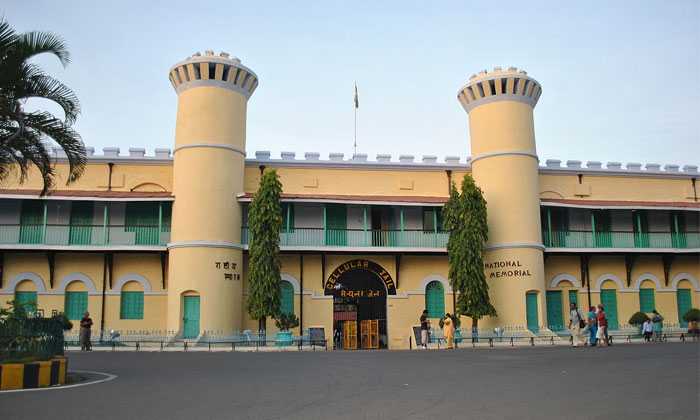 Previously called as Kala Pani, Cellular Jail is located in the Andaman and Nicobar Islands. It used to be a majestic prison, which gravely reminds us about the price that our freedom fighters have paid. Some of the eminent Indian freedom strugglers like Veer Savarkar and Batukeshwar Dutt were imprisoned here. This huge prison happened to be a torture chamber for Indian freedom fighters locked here. Currently, this jail complex serves as a national memorial monument. It is among the most visited attractions of Andaman and Nicobar Islands. There are several mannequins kept on display in a place that showcase how prisoners used to be tortured here and what they were given as punishment. A visit to this jail is surely going to give you Goosebumps and you shouldn't miss watching the wonderful light and sound show.
Jallianwala Bagh, Amritsar
At present, Jallianwala Bagh is a famous public garden in Amritsar. The garden also houses a memorial of national importance, which was founded in 1951 by the Government of India to memorialize the massacre caused by British forces. This massacre took place on 13th April 1919 when a peaceful crowd of protesters that included defenseless women and children were fired upon by the hordes of the British Indian Army. This massacre happened on the occasion of the Baisakhi and as per the records of British officials, 379 people were killed and around 1,100 were injured. However, the actual figures are much higher than the given one. Several marks of the bullets can be still seen here. Visit this place to recreate those memories and those struggles.
Swaraj Bhawan, Allahabad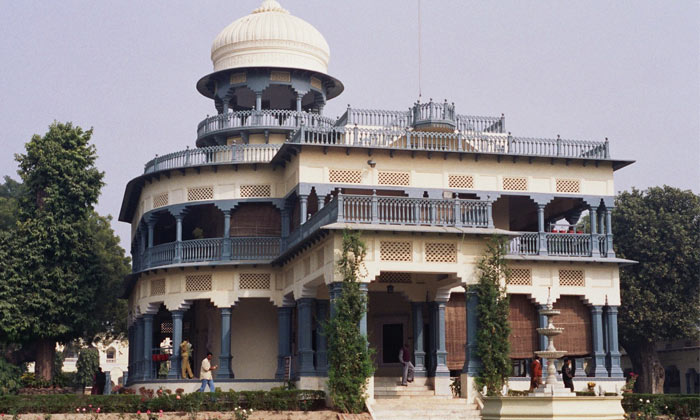 Earlier called as Anand Bhawan, this huge mansion is located in Allahabad city of Uttar Pradesh. It earlier used to be the residence of Nehru family and later on converted into the head office of the Indian National Congress during the 1920s. At this place, many important decisions were taken to end the rule of the East India Company in India. It is the place where planning for getting freedom of India was done. It is one of the major attractions of Allahabad and one of the places that remind you about the freedom struggle of India.
August Kranti Maidan, Maharashtra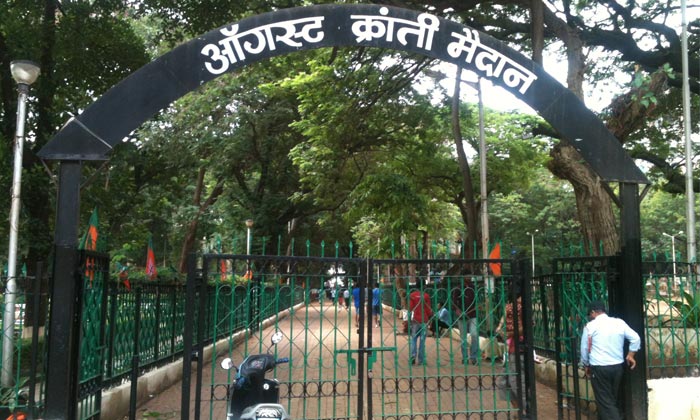 Previously called as the Gowalia Tank Maidan, August Kranti Maidan is another key place of the Indian freedom fight. From this ground of Mumbai, Mahatma Gandhi started 'Quit India Movement against British rule in India. In fact, the famous catchphrase of Mahatma Gandhi 'Do or Die' instigated many from here and more than 60,000 people were put behind the bars from here only. This is a wonderful place that you can visit on your Intendance Day trip.
Sabarmati Ashram, Gujarat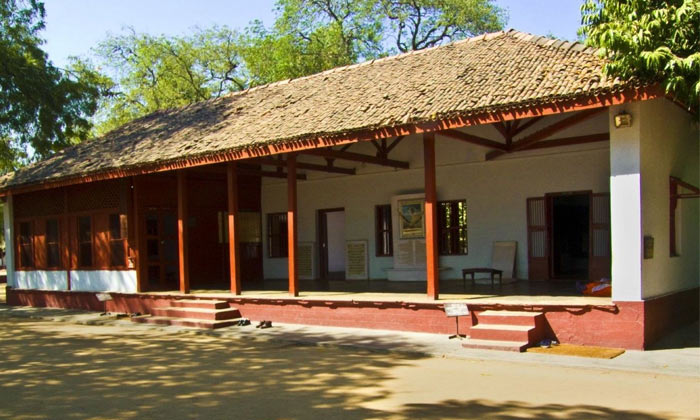 This place is known with various names like Gandhi Ashram, Harijan Ashram and Satyagraha Ashram. Situated in the Sabarmati suburb of Ahmadabad in state of Gujarat, Sabarmati Ashram is established on the banks of River Sabarmati. It used to be one of the residential places of Mahatma Gandhi. He lived here for about 12 years with his spouse, Kasturba Gandhi. Sabarmati Ashram was the base for the famous Dandi March, which he started on 12th March, 1930. This event holds a strong position in the Indian freedom movement. Now this ashram serves as one of the greatest historical places of India.
There are many other such places in India that tell you the story of great struggles and sacrifices behind our precious freedom. Some of such places are Chandra Shekhar Azad Park and Barrackpore. All of us should respect our freedom and give our contribution in making India a more beautiful place to live.