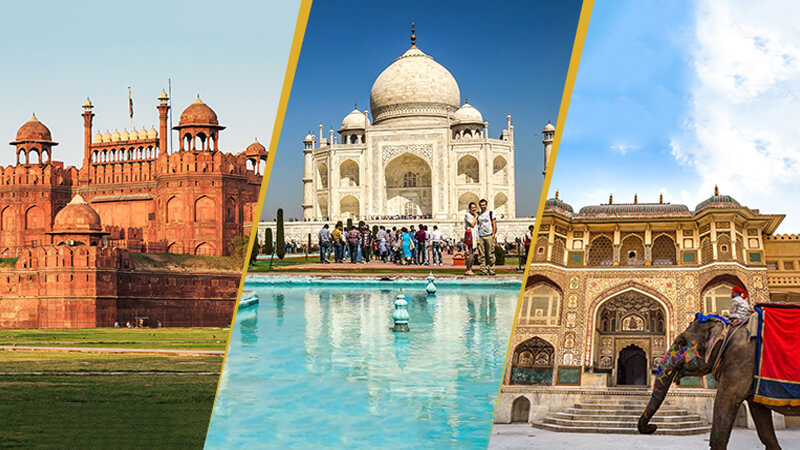 Thinking about the places you can visit in India? India is a vast and diverse country with endless cultures, traditions, customs, festivals, etc. This Golden country has a lot of golden opportunities for travel enthusiasts. But have you heard about the Golden Triangle?
What is the Golden Triangle? Well, Golden Triangle places such as Delhi, Agra, and Rajasthan to give you a colorful and cultural vacation. These places are built with diverse natural beauty. Your journey begins with Old Delhi to the desert regions of Jaipur.
India is one of the largest countries in the world that is home to many palaces, forts, etc. These palaces and forts represent the glorifying history of the medieval era. If you haven't visited India yet, then EaseMyTrip is here to help you. Below are the ten reasons to visit the country.
1. Engrossing Cultures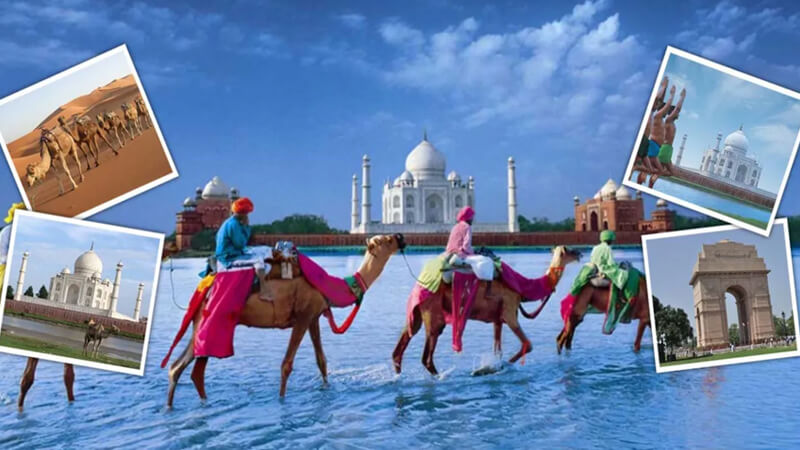 India is the land of distinct cultures. However, when you visit Agra or Jaipur, you might get a cultural shock because the culture and customs are quite engrossing. There are endless things to do in the Golden Triangle. You will have many fun experiences here. This is just the beginning!
2. Shopping at Agra, Delhi, and Jaipur is extremely cheap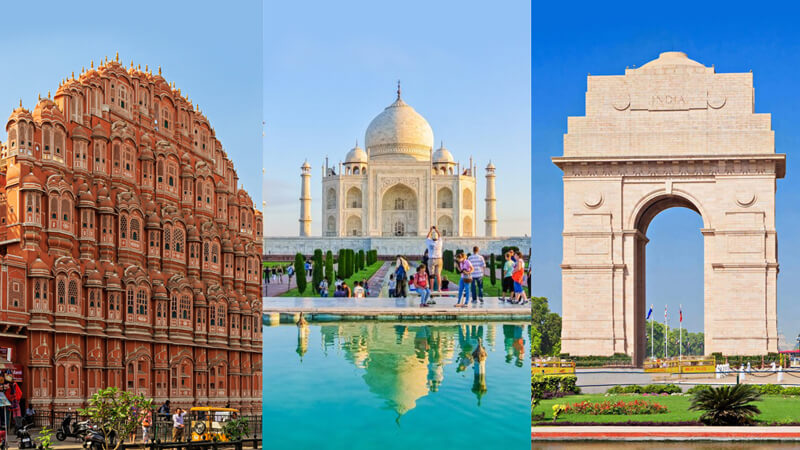 Shop in the three unique markets of the country! You can find silver jewelry, marble articles, etc. Exotic camel skin articles, leather articles, Rajputana Handicrafts, etc., are available in Jaipur. If you are into buying souvenirs of cultural beauty then Delhi is the right place for you. You can find a handicraft, an article, or anything related to the state's culture in the markets of Delhi.
3. Delectable Delights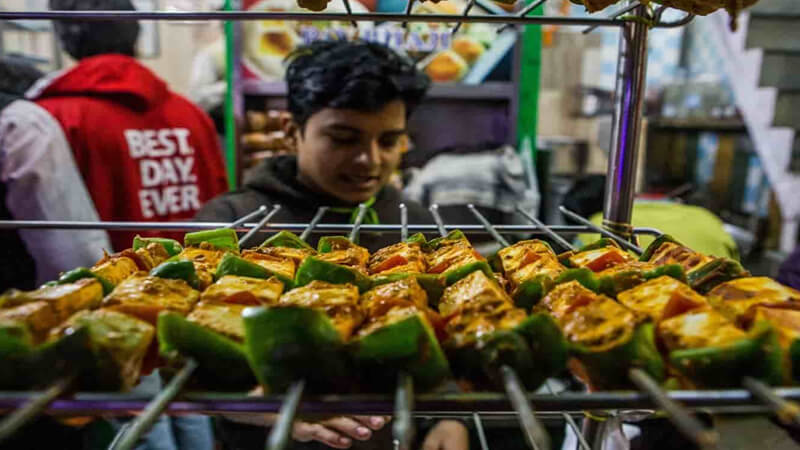 Spicy yet tasty, this is how Indian food is known to be. Indian food is full of spices and flavors. There are a variety of Indian foods found but the main reason for which you must visit India is the street food. Street food is found in every nook and corner of India. From street food to restaurants, to cafés, everything here is rich in taste and variety. Just name it and the dish is served! Undoubtedly, Rogan Josh, Dosa, Naan, Bread, Ghevar, Mughlai Dishes, and much more are bound to fill your mouth with water.
4. Architecture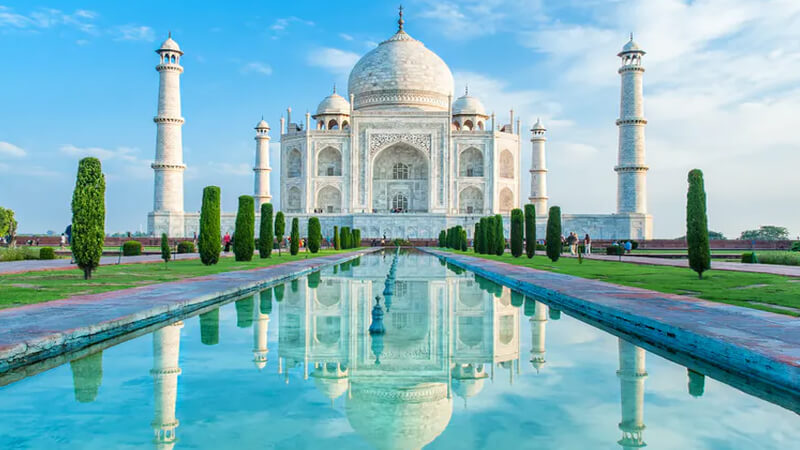 The architectural style in India is well-defined by its monuments, palaces, and forts. The most famous Indian architecture is the Taj Mahal. It is one of the finest examples of Mughal Architectural Style. Built in India, it is one of the Seven Wonders of the World and is recognized by UNESCO's World Heritage site. Many people come to visit the Taj Mahal and Rajputana Palaces every year. These alluring monuments are bound to take your breath away.
5. Wildlife in India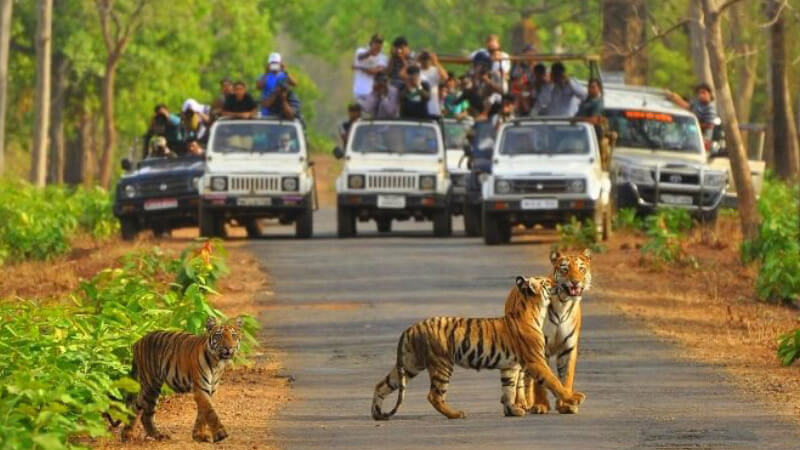 Apart from being known for its cultural richness, India is also known for its exotic wildlife. Along with plenty of spices, here you will find the Royal Bengal Tiger and Elephants. Many wildlife reserves, sanctuaries, and national parks are built to preserve the existing species of animals. National Parks and Sanctuaries to visit in the Golden Triangle are Sariska Tiger Reserve, Ranthambore National Park, Jim Corbett National Park, etc.
6. Rajasthan – The Land of Royals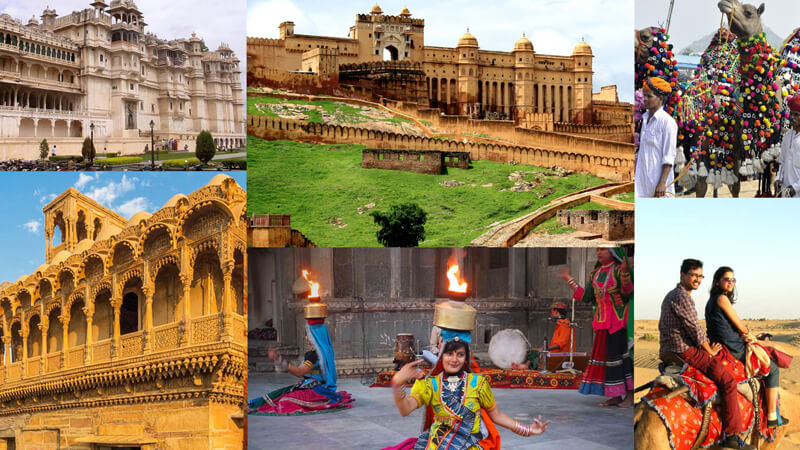 One of the largest states in India that is rich in culture, history, and tradition is undoubtedly Rajasthan. It is the place where many mighty kings and warriors were born. They built their empires and lived and ruled like royals. All the places in Rajasthan are worth visiting. Places like Jaipur, Udaipur, Jodhpur, Jaisalmer, etc., are the cities where you will find rich culture. The amazing environment and alluring palaces are bound to make your jaw drop in awe. Visit Rajasthan if you love rich heritage and culture.
7. Yoga & Meditation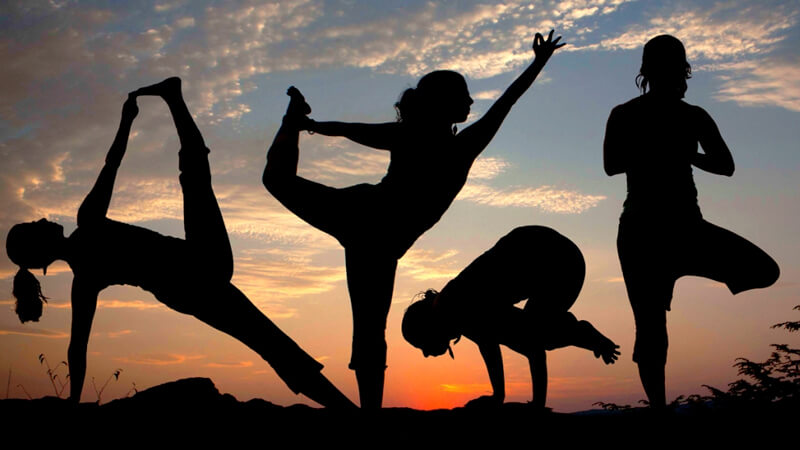 Many yogis were born in India who gave various techniques to keep our mind, body, and soul, healthy. India is one such land where many spiritual techniques are used to boost your spiritual awareness. You will see many spiritual seekers and yoga practitioners in the country who are associated with different organizations. So, if you are in need of some spiritual enlightenment/ awareness, then you must visit India.
8. Rajputana Culture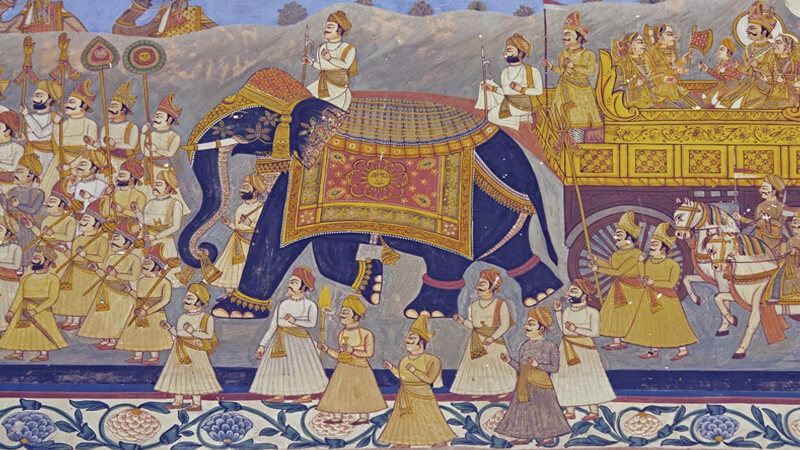 Rajputana Culture has its own charm and when you visit Rajasthan, you are bound to get awestruck. This culture is worth experiencing as it has its own uniqueness. Apart from the handicrafts, artworks, and jewelry found here, you will be mesmerized by its rich dance forms, history, and hospitality. For instance, when you stay in Rajasthan, you will live like royals in palace hotels. The welcoming gesture and hospitality of Rajputs are quite an experience to undergo. One more thing to note here is that if at all you get a chance to live with the royal families, they will also make you dress like royals. So, be ready to see yourself in a different form if you visit Rajasthan.
9. Glorifying Past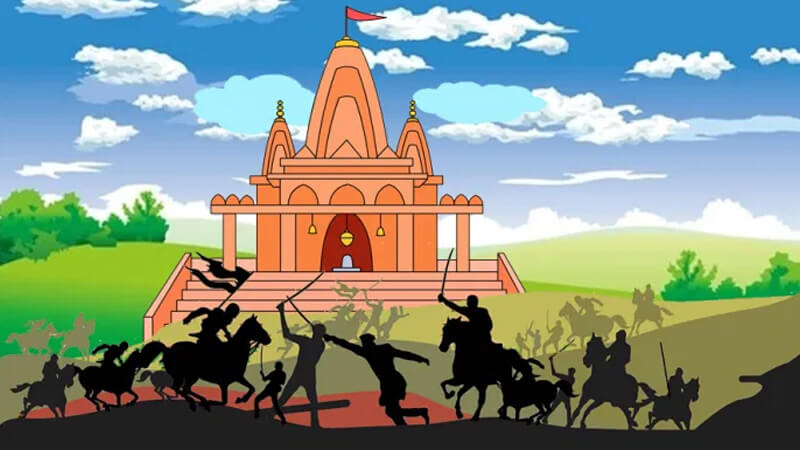 India is rich with history that dates back to the medieval era where every part of the country was ruled by rulers. There were many ruling dynasties like Delhi Sultanate, the Rajput Clan, Mughal Emperors, Chauhan Dynasty, Mauryan Dynasty, and significantly more. All these rulers have left behind a history rich with their lifestyles, warfare, arms, ammunition, etc. Their glorious history can be seen through their palaces and the culture and traditions they follow. So, if you visit Rajasthan, you will be amazed by their royal life and stature.
10. Train Journeys and Different Places to Visit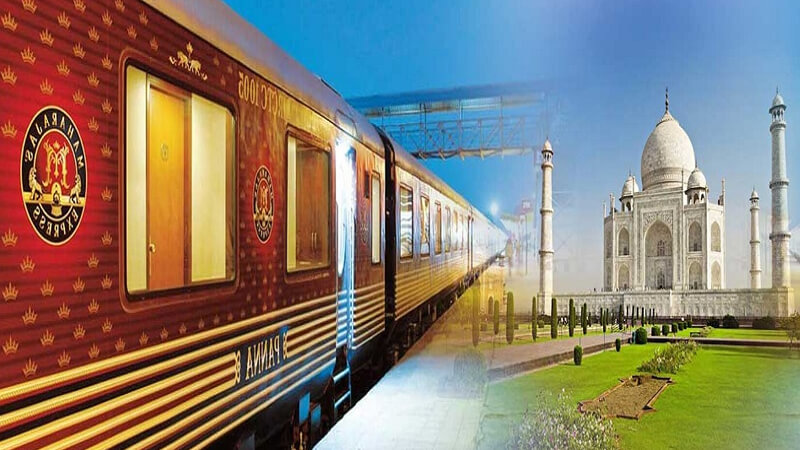 Who doesn't like train journeys? Train journeys are the best journeys because here you can see the diversified nature along with the beauty of the country. If you want to visit the Golden Triangle, make sure you undertake your journey on the train. You see the dawn, sunsets, and beautiful meadows while traveling by train. Now, talking about various destinations to visit in India, then you can visit places outside the Golden Triangle as well. Ranging from mountains to dry areas, each and every place in India is worth visiting and spending your time in.
The Golden triangle has everything a traveller would look for. Grab your chance now, book your Golden Triangle tour today and dive deep into the lifetime experience of India's rich heritage. Make your trip easy, enjoyable, and exciting with EaseMyTrip. EaseMyTrip gives you the best packages for traveling to various parts of the country. Whether it is a short trip or a long tour, we are here to help. Book your next holiday with us. For more information, log on to our official site.