Turkey is a wonderful destination not only to explore but also to eat. The food here is inspired by the Ottoman Heritage. However, it is a wonderful blend of different cuisines – Balkan, Mediterranean, Armenian, Georgian, Central Asian, and Middle Eastern. So, the next time you book your flight tickets to Turkey don't forget to try these dishes.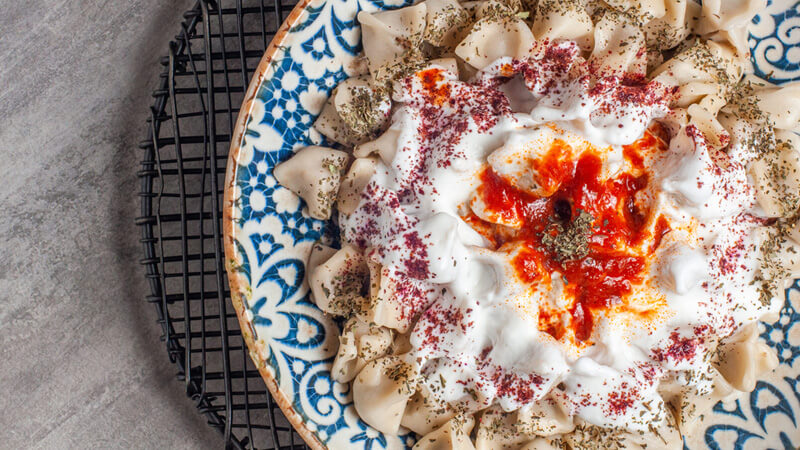 If you love Italian and enjoy pasta, then this dish you will absolutely love. Pasta sheets filled with meat (lamb, chicken) topped with creamy yogurt sauce. It is a time-consuming dish and it takes time to prepare but absolutely worth it as it tastes so delicious.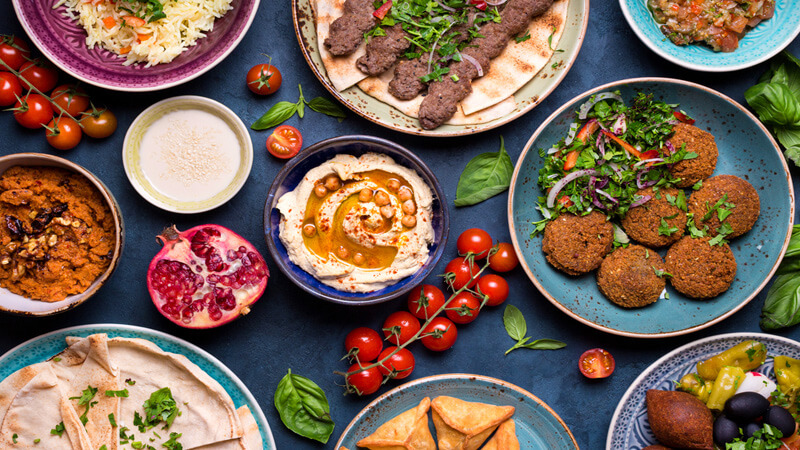 Mezze is an assorted platter with a selection of a variety of dishes. It is served with a variety of dips, small nibbles, and drinks. It is usally had before the made meal. Dishes that consist in the platter are – dolams (stuufed vine leaves), meatballs (kofta), cheese and salad and warm pide (bread).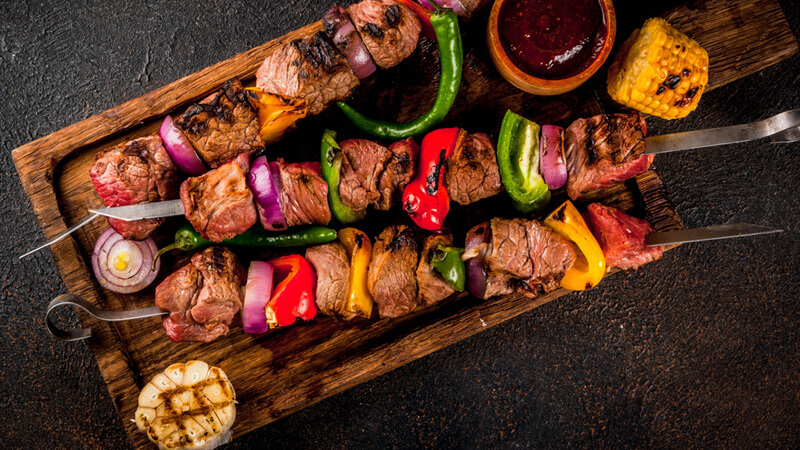 An interesting fact is that Seekh Kebabs originated in Turkey. And a lot of its adaptations originated from this country. If you're n Turkey don't forget to try Shish Kebab. It is basically meat grilled on skewers that are cooked to perfection. The charcoal effect it gets makes it taste absolutely delicious.
Etli Ekmek (Turkish Pizza)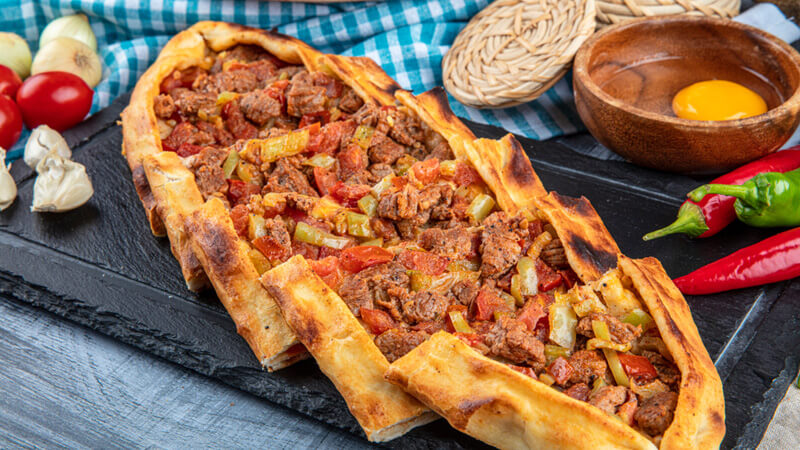 Pizza lovers, you're in for a treat. Turkey has its own delicious pizzas that are divine. There are multiple toppings available for you to choose from. You can get vegetarian and non-vegetarian options. It served into bite size pieces so it is easy to eat and enjoy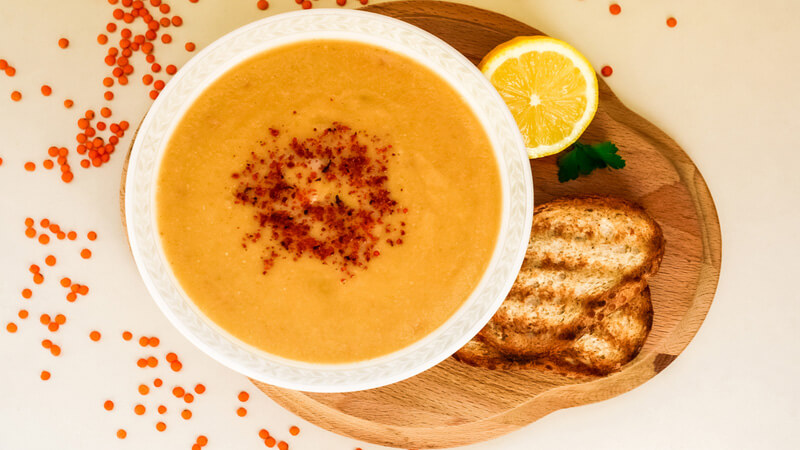 Corba is a tomato-based soup that is served at the beginning of the meal. It is a vegetarian soup but you can all wild by choosing the extra toppings of your choice. It is a simple delicious and must-try dish.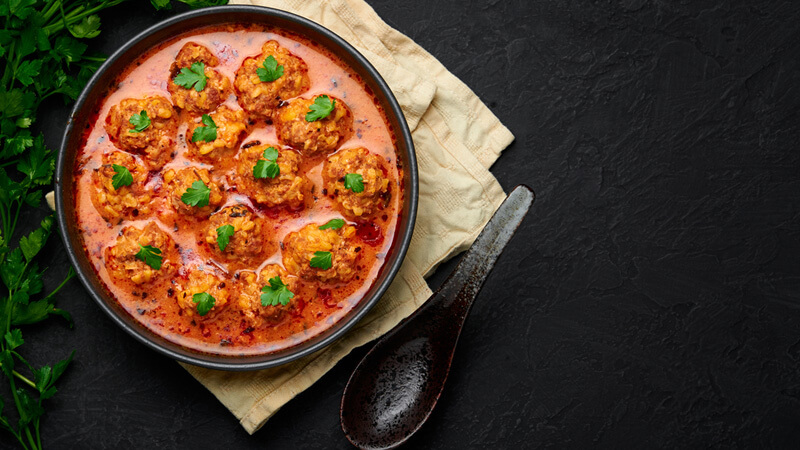 Kofte is a rich and a mind-blowing dish made with meat. It is made by mincing meat which is mixed with spices these are then made into balls and cooked to perfection. There is even a vegetarian option available. You can eat thus with rice, bread or in a wrap made with Turkish bread.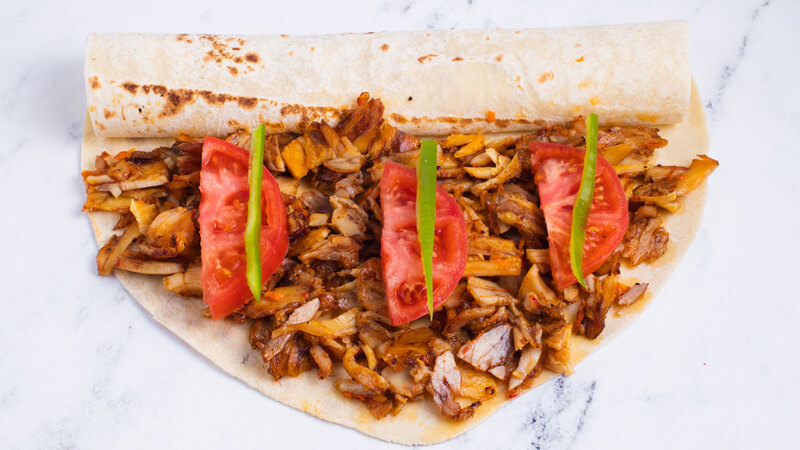 Doner is a Turkish specialty. It is a sub kind of a dish that is served which the meat of your choice, sauce and vegetables. It can work as a complete meal by itself. You can eat it for break, lunch as a snack or for dinner. It is wholesome and delicious.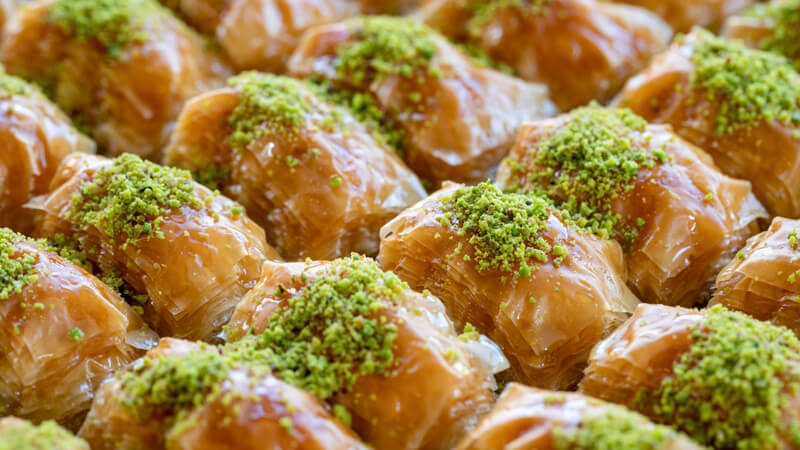 You cannot leave Turkey without having the world famous Baklava. This flaky, golden sweet dish is just mouthwatering. Don't forget to get your hands on the freshly prepared batch which is just baked. It will be soo good that you won't be able to stop at one.
No trip to any place is complete without trying the best local dishes. So head to turkey and have the best time with these top 8 dishes. For your next trip to Turkey make your hotel bookings from EaseMyTrip as it has the best deals.