Winters in India are defined as a chance for vacations to plan your year around. Along with romantic beaches, hill stations that seem like scenes from a movie, and desserts embracing all this beautiful weather, India has all of it. If you are up for a holiday this freezy season then there isn't any shortage of options for you. To make you aware of all the choices, here is a list of 10 winter travel destinations in the budget:
1) Shimla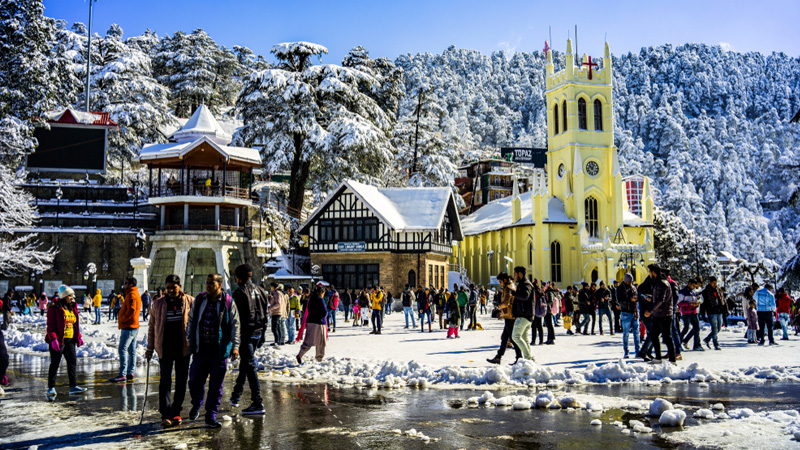 Shimla, often known as "The Queen of Hills," serves as the state capital of Himachal Pradesh. In December, it is also one of the top honeymoon destinations in India. Although each season in our city has its appeal, winters are just amazing. The white-covered valley resembles a winter wonderland in every way. There are a variety of wintertime activities that you can do in Shimla, including skiing and ice skating.
The Ridge, Jakhu Temple, and Mall Road are popular tourist destinations that you can explore.
2) Uttarakhand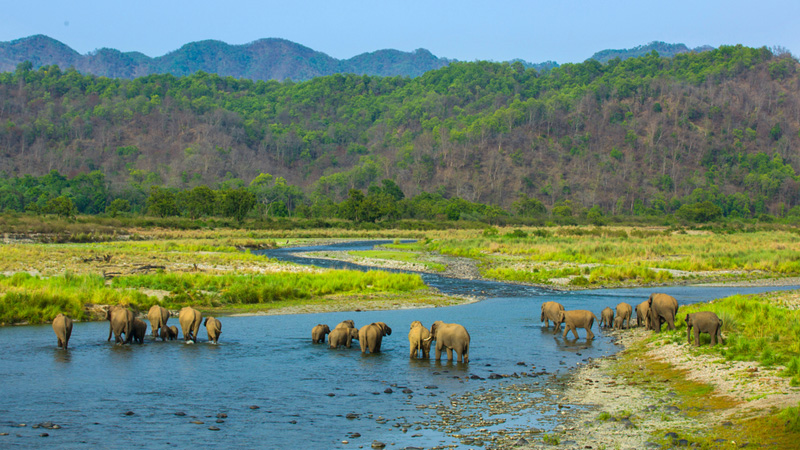 Uttarakhand features a variety of tourist attractions for all seasons, including historic temples, forest preserves, national parks, hill towns, and mountain peaks, because of its proximity to the Great Himalayas.
The experience of Jim Corbett National Park in winter is particularly special due to the foggy mornings, a small chill in the air, and a higher likelihood of spotting wild animals, such as tigers. Then there is Nainital, which is one of the top winter vacation spots in India due to the abundance of snow that falls there in the winter. Rafting and bungee jumping are two adventure sports you must do in Rishikesh.
3) Munnar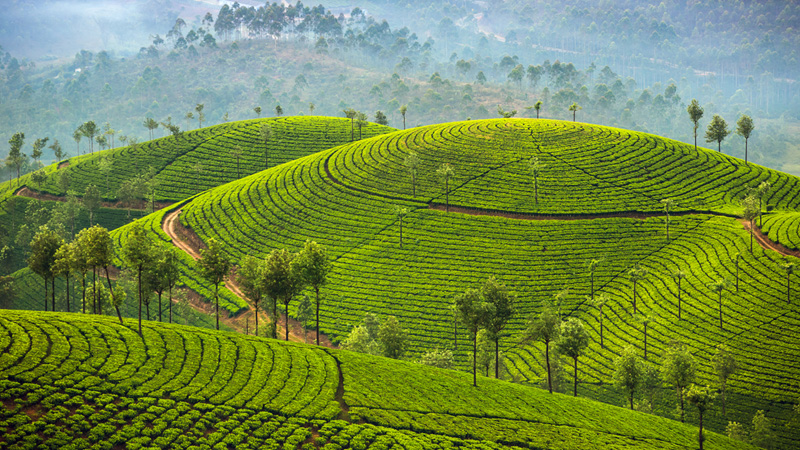 Munnar, one of Kerala's most popular honeymoon locations, is a place that can be visited at any time of the year. Winter at Munnar is a perfect season for engaging in sports like trekking and rock climbing because the temperature rarely falls below 11 degrees Celsius. It is advised that you reserve your hotel rooms much in advance because a lot of people come over at this time of year to take benefit of the mild cold and enjoy the beauty of the place.
4) Puducherry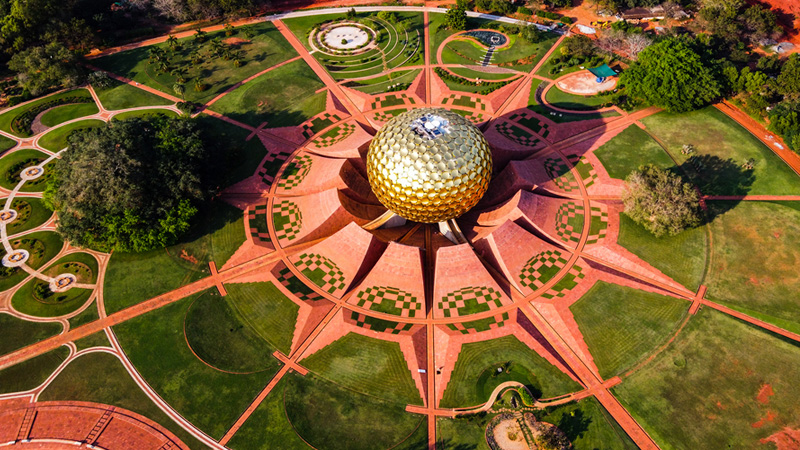 An alternative to France. Yes! You read it right. If you can't travel to France, you can always visit Puducherry which is a thriving French colony in India. It is one of the best spots in India to ring in the new year. It has excellent weather in December. Make sure you plan in early because Puducherry is experiencing its busiest travel season right now. It is without a doubt among the top locations in India to travel to in the winter.
The Basilica of the Sacred Heart of Jesus, the Immaculate Conception Cathedral, the Pondicherry Museum, and the Puducherry Museum are all popular tourist destinations that you can explore there.
5) Jaisalmer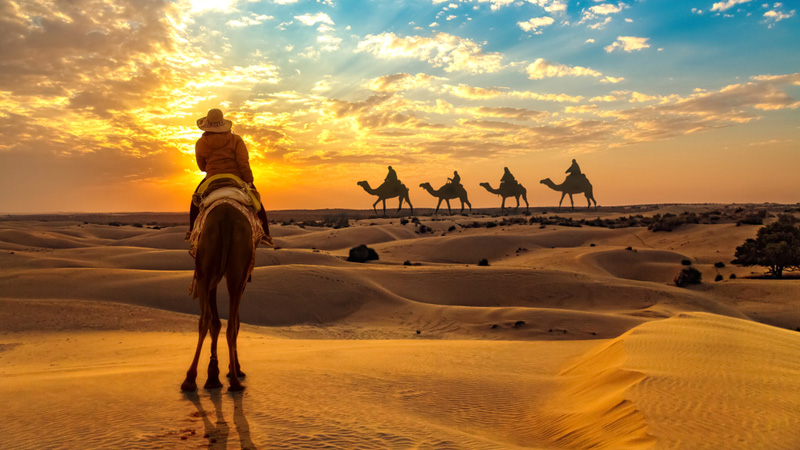 Do you know how beautiful deserts look in winter? If you haven't seen any then it's preferable to visit the desert this winter and experience its charm. The enormous Jaisalmer Fort directs the location of Jaisalmer, also known as the Golden City, in the Thar Desert. It is one of Rajasthan's most anticipated festivals. The Desert Festival in Jaisalmer also takes place in January so don't forget to take benefit of this opportunity and have complete fun. Jaisalmer is one of the greatest locations to travel to in India during the winter because of its sunny climate. Sam Sand Dunes, Jaisalmer Fort, Bada Bagh, and Folklore Museum are all popular tourist destinations for you to explore.
6) Gangtok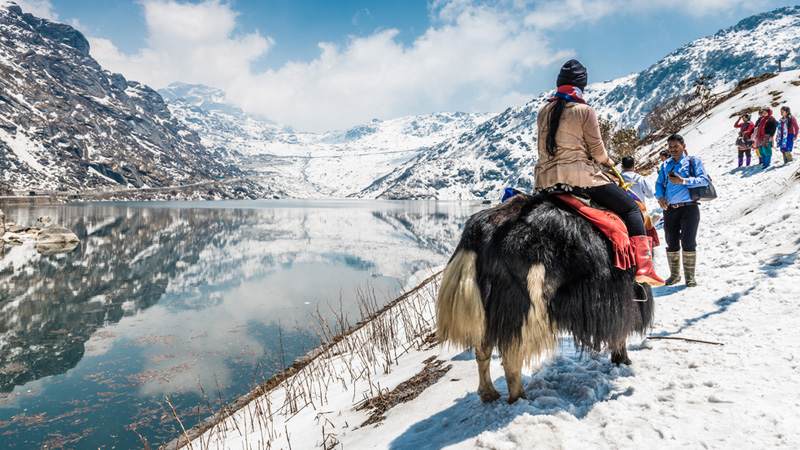 Gangtok is the perfect location for a luxurious winter vacation in India. The greatest time of year to visit Gangtok is anytime, thanks to its charming markets, gondolas, and monasteries as well as its picturesque landscape embellished with snow-capped peaks. Snow, however, covers the mountainous landscape in winter, giving it a more endearing appearance.
7) Rann of Kutch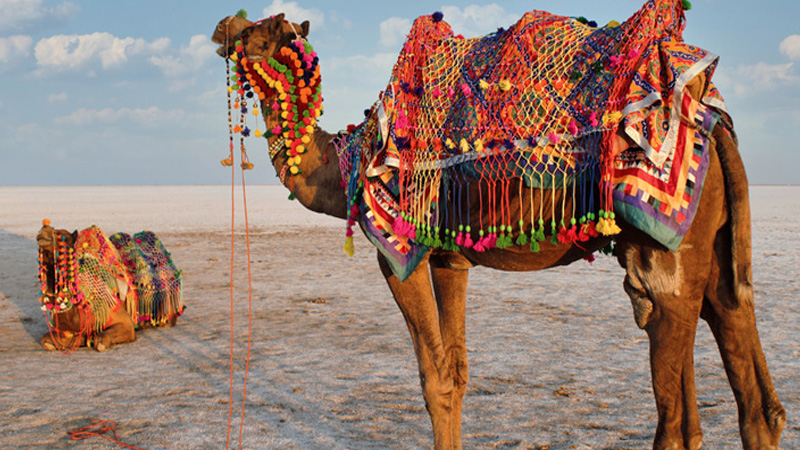 Rann of Kutch hosts the Rann Utsav every year during the winter months, from November to February. Rann of Kutch is well-known throughout the world for the vibrant white sand desert festival. Through cultural events and regional fare, the festival showcases Gujarat's ethnic beauty. The charm is enhanced by the scenic beach, white-salted environment, and full moon beauty. It is one of the top choices for locations for winter vacations in India because one may partake in a variety of activities there, including hot air balloon flights and camel rides.
8) Imphal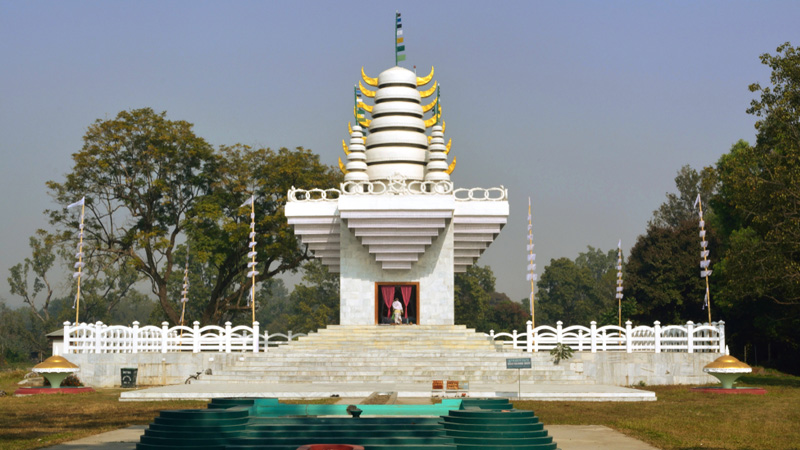 Imphal is a rejuvenating getaway for any environment enthusiast, with grassy and forested hills extending across a considerable distance. This place is best visited from October to March, which includes the winter season.
The atmosphere of Imphal is lovely, dry, and cool. Some of the prominent attractions in Imphal include Kangla Palace, Manipur State Museum, Khwairamband Bazar, Matai Garden, Shri Shri Govindaji Temple, and Manipur Zoological Garden.
9) Karnataka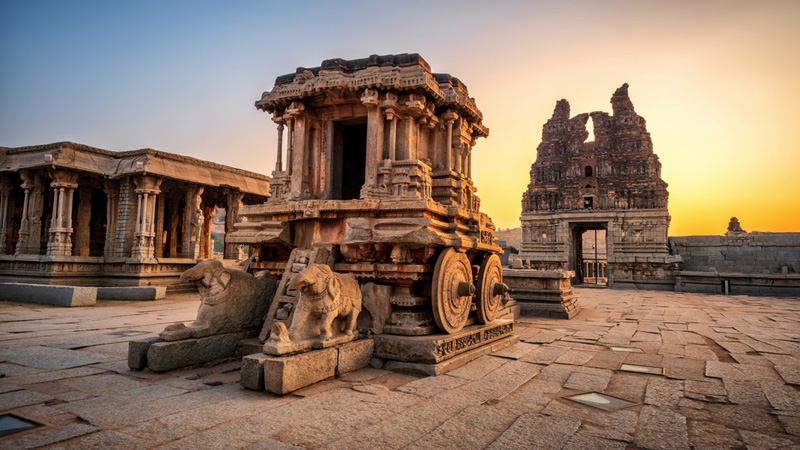 The most powerful dynasties of ancient and mediaeval India have called Karnataka home throughout its long history. Karnataka is known for its old temples with intricate carvings, contemporary towns, hill ranges, woods, and beaches making it the ideal destination for winter travel.
The most well-known tourist destinations include Hampi, Jog Falls, Coorg Hill Station, and Gokarna with its beaches and waterfalls.
10) Kerala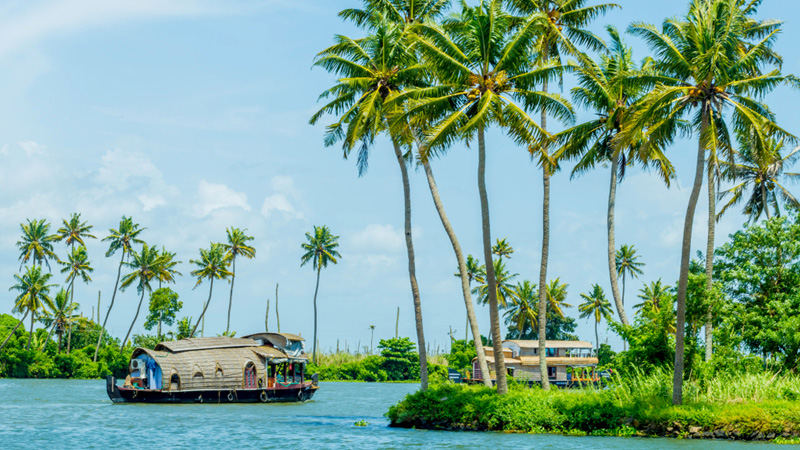 Kerala is the greatest place to spend a winter vacation in India because of the Western Ghats and the backwaters, which add to its distinctive beauty. The natural splendour of Kerala reaches its peak as the monsoon leaves. It is one of India's most incredible winter travel destinations due to its diverse geography.
Travel with EaseMyTrip
If you prefer travelling by train then we are waiting to do it easily and comfortably for you. EaseMyTrip ensures that you get the best possible train bookings with ease and comfort. Multiple trains for your route, timetables and seats are available at EaseMyTrip according to your budget. We at EaseMyTrip constantly develop a variety of deals and discounts that allow you to cut costs on vacation. So, don't wait any further and make your bookings with EaseMyTrip right away.