Image: Source
Imagine ending the year at a spectacular destination away from the chaos and hustle bustle of the city life. If you're the one always looking to weave memories then this year make sure to explore some of the spellbinding destinations in India which offer the best of December. With rajasthanspectacular mountains to breathtaking landscape you will find almost everything in India, and hence we have listed some of the best destinations to visit in December in India. However, flight tickets might turn expensive later so it is advised to book prior to get cheap flight tickets.
Jaisalmer in Rajasthan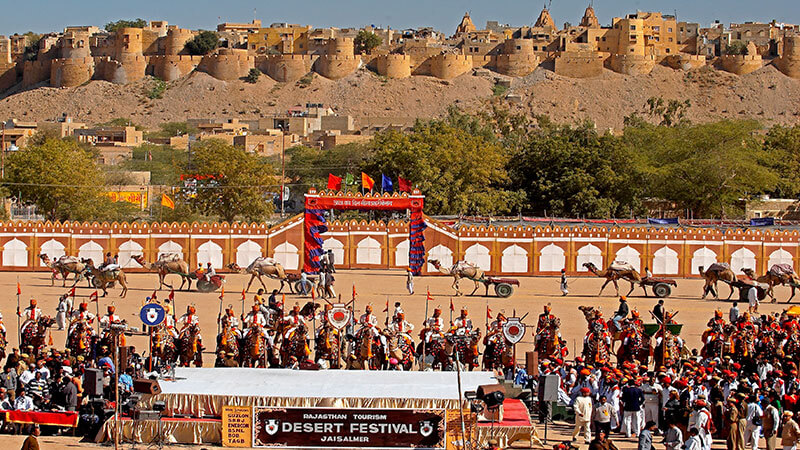 Image: Source
Winters in Jaisalmer offers the best of landscape and pleasant weather. This golden city becomes even more beautiful and alluring in December as tourists visiting Jaisalmer in December can enjoy the stunning sights of freezing desert. Apart from all this, travelers visiting Jaisalmer in December can indulge in local activities such as desert safari and one can also become a part of Magnetic Fields Music Festival which takes place in December only.
Dawki in Shillong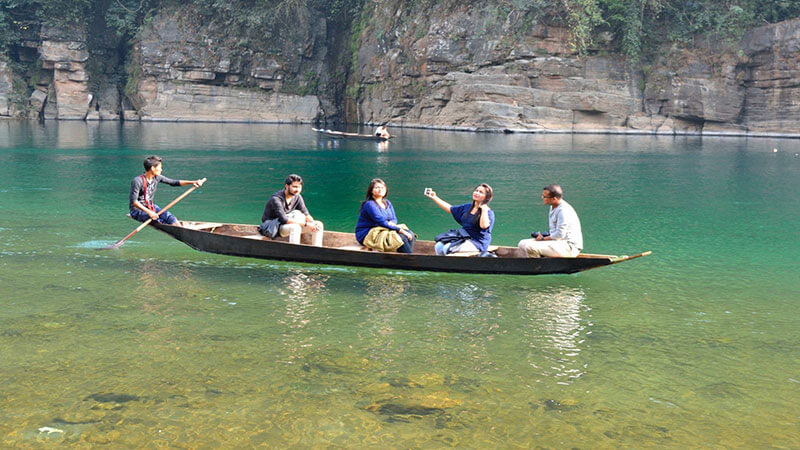 Image: Source
It is one of the best places to visit in December in India. Dawki offers the best of weather with temperature ranging from 12 to 20 degrees. The Unmgot River is one of the major attractions in Dawki which known for its crystal clear water which makes the boat look as if it's flying mid air. Shillong being a famous Indian tourist destination is the only hill station which is accessible from all sides. So, if you have any plans for December do check out Dawki in Shillong. Apart from all this, there are several festivals which one can enjoy in Dawki during winters. Some of the major festivals which tourists can enjoy in Dawki are Tysim Festival, Baghmara, Tura Winter Festival and Pinjera Festival.
Goa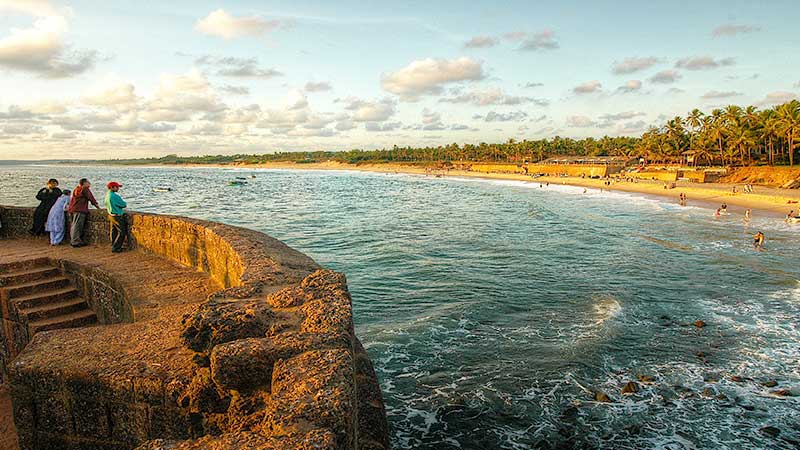 Image: Source
Goa being the party capital of India is one of the most amazing Indian destinations to visit in December. This amazing beach destination is one of the best places in India to visit in December as this marvelous city becomes a lot more happening in this particular month. It is the best place to wrap the year and is also a super amazing place for Christmas and New Year Parties. So, what are you waiting for plan your visit to Goa in December if you wish to end the year on a unforgettable note.
Manali in Himachal Pradesh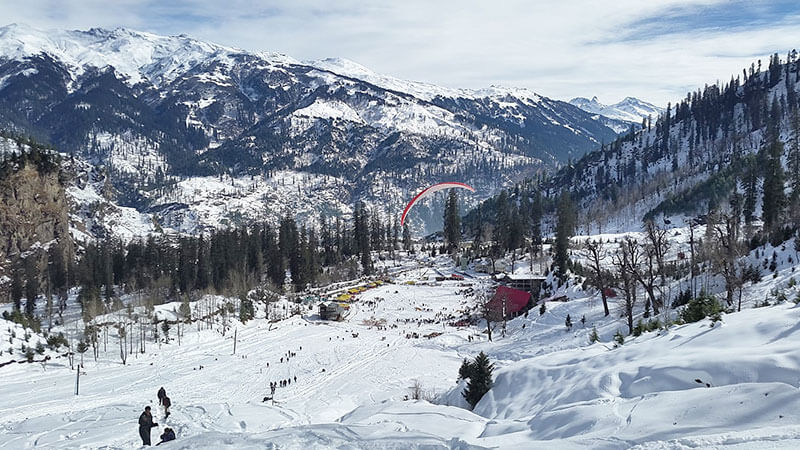 Image: Source
It is another best destination in India to visit in December as in this month tourists can easily witness the snowfall. This hill station becomes paradise in December and makes the perfect ambience for the snow lovers. Manali is the best Indian hill station for the newlyweds, family, friends and couples who wish to spend some quality time in the breathtaking aura. Tourists visiting Manali in December can also enjoy adventures like ice skating.
Auli in Uttarakhand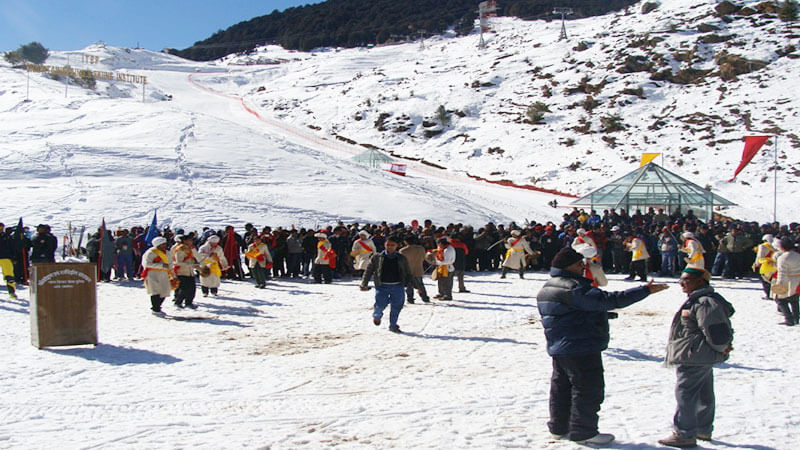 Image: Source
Auli is popularly called as skiing destination of India and this destination is another best place to visit in India in December. The snow clad mountains and the scenic aura creates a perfect setting for the tourists visiting Auli in December. Moreover, December in Auli is the best time for the adventure enthusiasts willing to learn skiing. So, if you're also an adventure junkie then plan a visit to Auli in December.
Srinagar in Jammu & Kashmir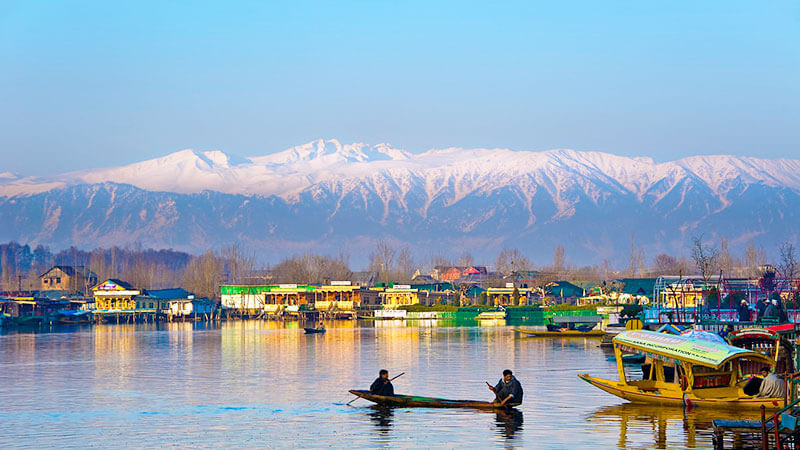 Image: Source
Srinagar is another iconic destination which one should definitely explore in the month of December. Imagine enjoying the spectacular view of the surrounding while enjoying the Shikara ride and the pleasant weather. Moreover, tourists visiting Srinagar in December should definitely visit Gulmarg as Gulmarg Snow Festival also takes place in December.
Mylapore in Chennai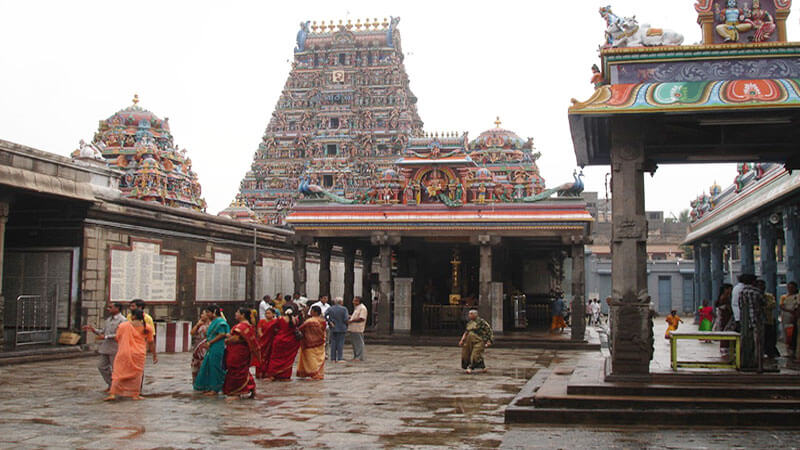 Image: Source
Usually people avoid visiting Chennai in summers and hence winters are the best time to explore the charm of this destination from South India. So, in case you're looking for a peaceful destination which includes beaches as well then plan your visit to Chennai in December for the best of Chennai vacation. There are several beautiful beaches in Chennai and also Pondicherry is just 2 hours drive away. Also, the tourists visiting Chennai in December can also be a part of Madras Music Festival and 89th Annual Conferences and Concerts.
Rann of Kutch in Gujarat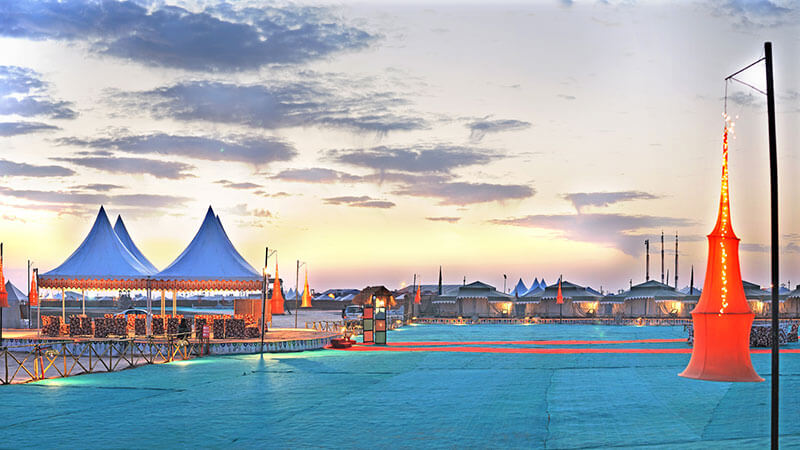 Image: Source
December is the absolute best time to explore the gorgeousness of Rann of Kutch. This white desert turns majestic under moonlit sky and the pleasant weather of December makes it more amazing. Kutch is one of the destinations in India which becomes alive and vibrant in December. Tourists visiting Kutch in December cab also enjoy the Kutch Festival which is the famous festival of Gujarat.
Varanasi in Uttar Pradesh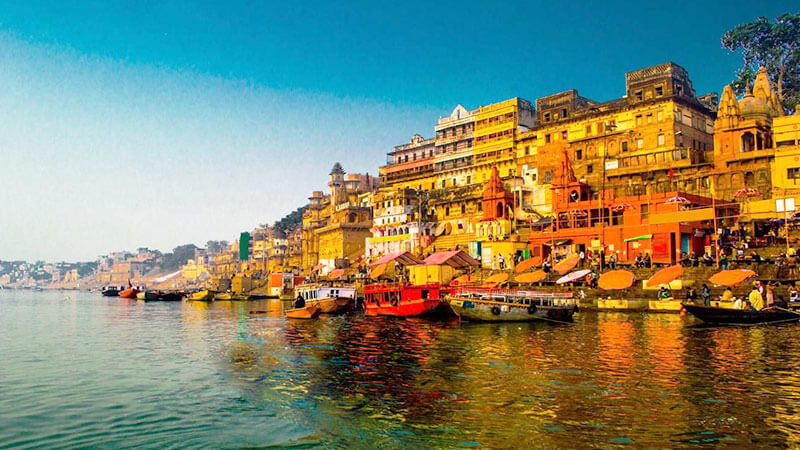 Image: Source
Varanasi is one of the most famous holy cities in India and this city is also known as Benaras or Kashi. It is located on the banks of River Ganges and is another iconic destination to visit in December in India. There are several attractions in Varanasi which one can explore in the pleasant weather of December as the city experiences scorching temperature in summers.
Mahabalipuram in Tamil Nadu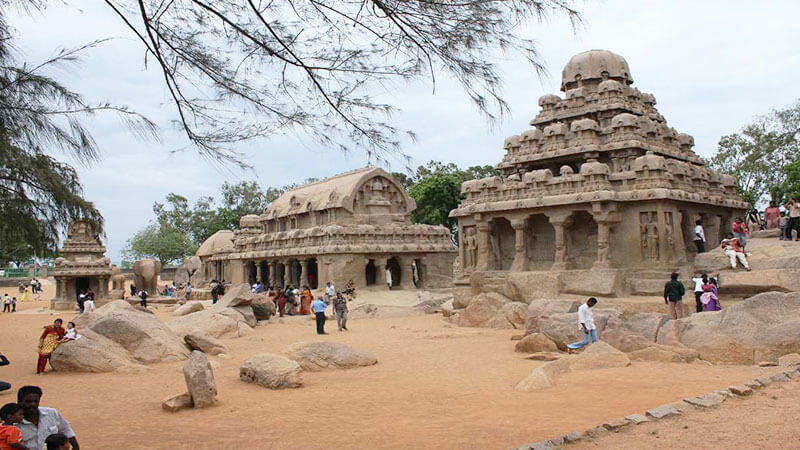 Image: Source
Mahabalipuram is also called as Mamallapuram and is one of the most gorgeous destinations in Southern Part of India. Tourists visiting Mahabalipuram in December can enjoy while exploring the elaborately carved temples and can also explore the local markets to get an insight on the culture. It is another best destination to visit in December in India.