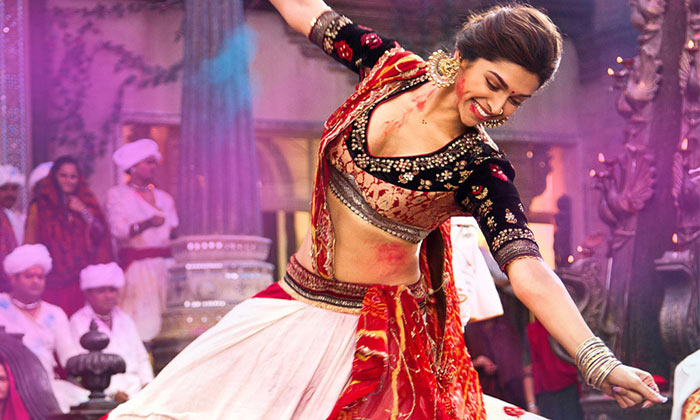 Bollywood & travel are associated in its own way in different manners and hence with time Bollywood has portrayed India's charm, culture and tradition in movies too. India is a land of cultural diversity and it can clearly be seen in India's traditional dance forms and Bollywood has portrayed those dance forms beautifully in some of the Bollywood movies. Below is the list of Bollywood movies which showed dance forms of different Indian destinations, you can also plan a trip to those destinations with best holiday packages from EaseMyTrip to witness live performance of the dance form of that respective place.
Maharashtra's "Lavani" in Bajirao Mastani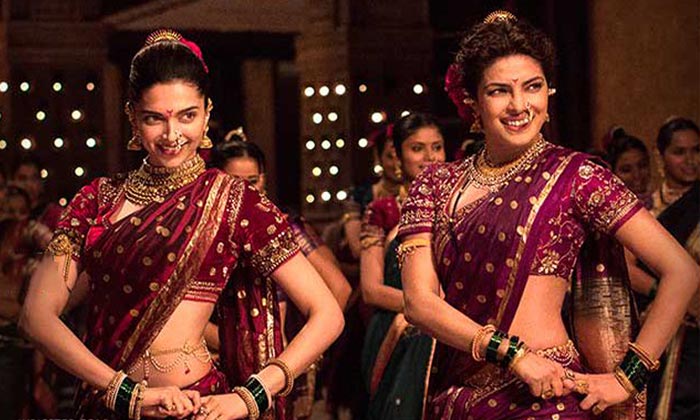 Lavani is a famous folk dance of the Indian state Maharashtra. This dance form is quite famous in several cities of Maharashta and it can be seen in the popular Bollywood movie Bajirao Mastani which is directed by Sanjay Leela Bhansali. The famous song of the movie 'Pinga' starring Priyanka Chopra and Deepika Padukone shows this amazing dance form Lavani.
Kashmir's "Rouff" in Mission Kashmir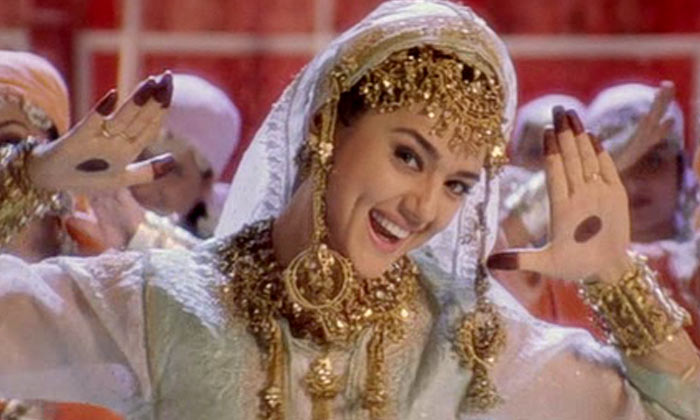 Rouff is a folk dance of Kashmir and it is solely performed by the women. This dance form can be seen in the movie Mission Kashmir directed and produced by Vidhu Vinod Chopra. Bumbro song of the movie starring Preiti Zinta is the song which showed "Rouff" beautifully.
Orissa's "Odissi" in Bhool Bhulaiya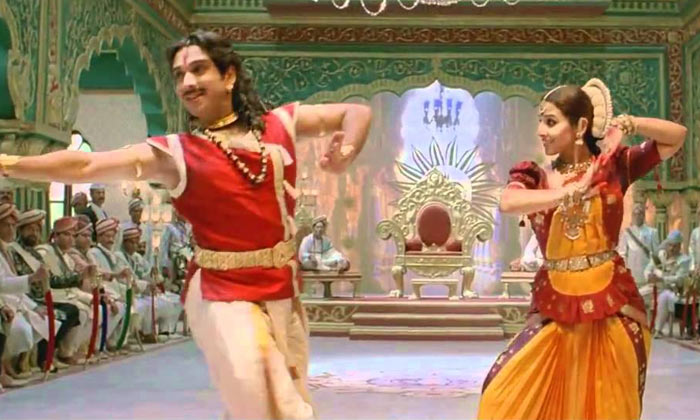 Odissi is another pre-eminent classical dance form of India and it is originated in the Hindu temples of the eastern coastal state of Odisha in India. This entertaining dance form can be seen in the song Mere Dholna starring Vidya Balan in the movie Bhool Bhulaiya directed by Priyadarshan.
Rajasthan's "Ghoomar" in Padmavati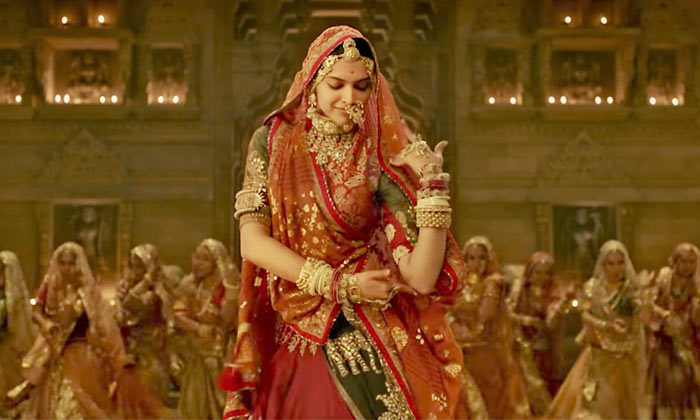 Ghoomar is a popular Indian traditional dance. This dance form is a women dominating dance form and is performed in different parts of Rajasthan on occasions. This outstanding dance form can be seen in the upcoming movie of Sanjay Leela Bhansali that is Padmavati in the song Ghoomar starring gorgeous Deepika Padukone.
Gujarat's "Garba" in Ramleela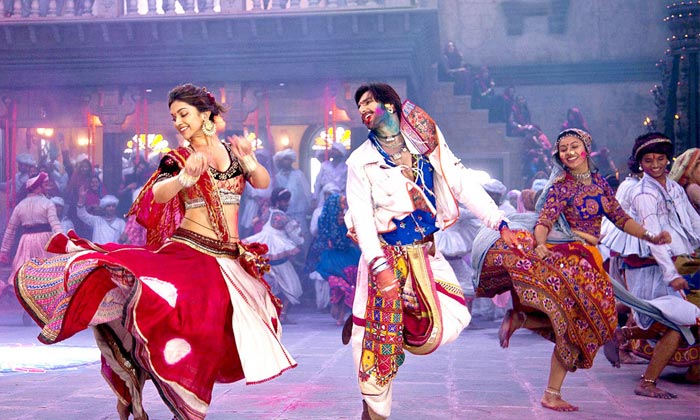 Garba is a fascinating dance which one can easily observe while on Gujarat tour. It is a popular dance performed during Navratri festival and is dominated by women folks. This marvelous dance can be seen in the movie Ramleela directed by Sanjay Leela Bhansali. Moreover, the song in which you can witness garba is Nagada Sang Dhol Baje starring Deepika Padukone and Ranveer Singh.
Kerala's "Kathakali" in Chennai Express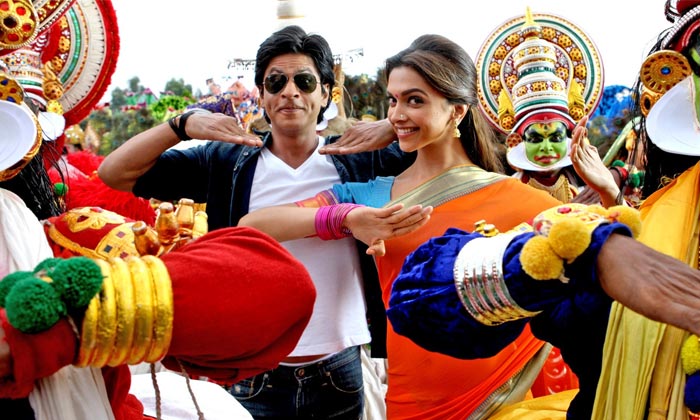 Kathakali is another famous Indian dance form and this dance form is known for its heavy costume and intense make-up. Bollywood has shown this enticing dance form in the movie Chennai Express which is directed by Rohit Shetty. The song Kashmir tu Main Kanyakumari shows a bit of this entertaining dance form.
Punjab's "Bhangra" in Jab We Met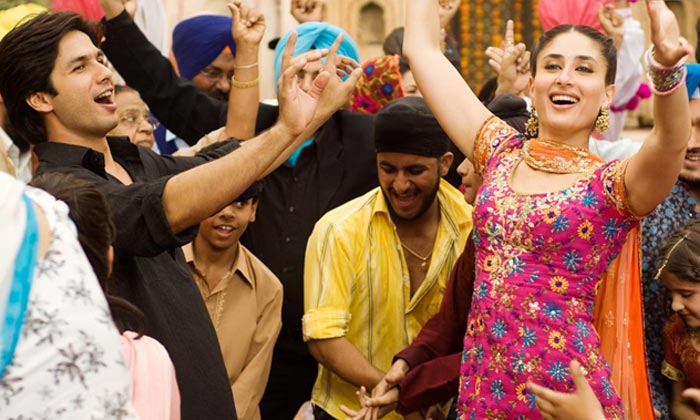 Bhangra is one of the most famous dance forms of Punjab and this dance is performed by men folks especially during Baisakhi. This joyful dance can be seen in the hit movie of Bollywood Jab We Met's Nagada song starring Kareena Kapoor Khan and Shahid Kapoor.
Northern India's "Kathak" in Paakezah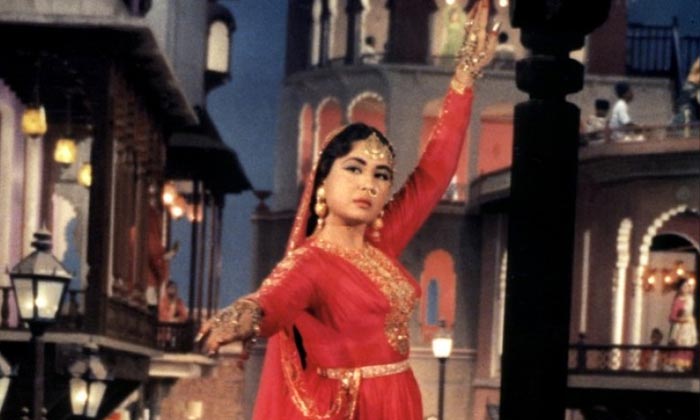 Kathak is another most famous dance form of India which has influenced many dancers. This outstanding dance form can be seen in the song Inhi Logon Ne of the movie Paakezah starring stunning Meena Kumari