We always criticise about how costly it is to even go overseas, while it is a fact that our currency is pretty frail. There are places you cannot go to and things you cannot see with our own rupaiya. This led us to underline some countries where the Indian rupee will make you feel prosperous. Our planet is big, and there are magnificent places that will present you with treasured experiences and reminiscences, at prices you never thought exists. The time has come to find out 12 places you can visit without losing much from your wallet.
1. Costa Rica (1 INR = 8.15 Colons)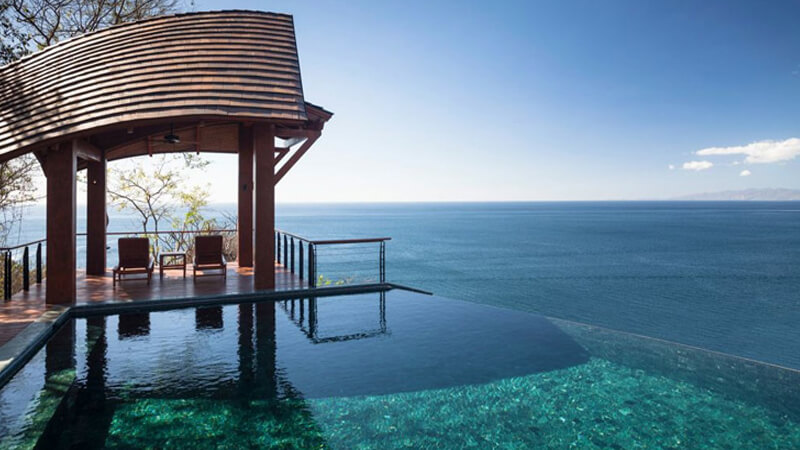 Costa Rica is an absolute place to visit because of its affluent biodiversity. Consider it as an island ecstasy where you can breathe out your Caribbean fantasies - nipping Pina coladas and basking at the beach, flaunting your rupee notes like an uncle at a wedding. One rupee stands for 8.15 Colons in this area so that you will get everything in the reach of your budget. Travel here to revive yourself.
Requirement: Visa
Must-Try: beach resorts, Refrescos Naturales,
Words for help: Hola (Hello), vayase al demonio (go to hell).
Top Hotel in Costa Rica: Nayara Springs, Tulemar Bungalows & Villas, Gaia Hotel and Reserve etc.
2. Hungary (1 INR = 4.22 Forint)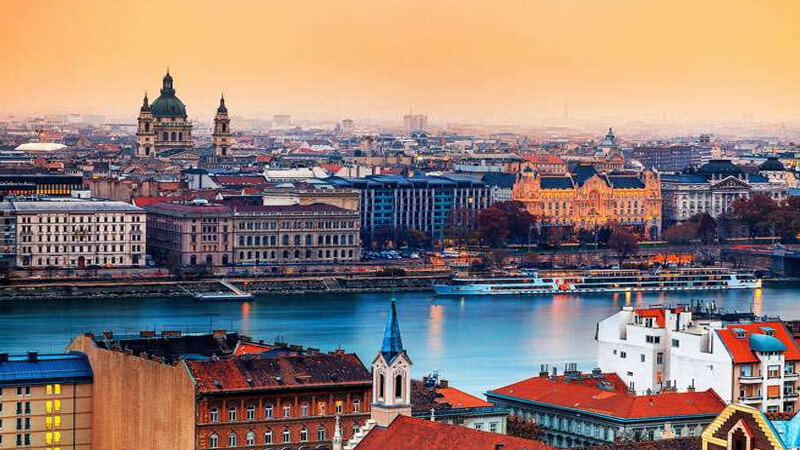 Hungary is a country well-matched to visit for a person who works in rupees. Lodging is cheap and food incredible. Reside in some old world magic with royal architecture. Excellent wine, great spas, friendly people and still no cracks in your pocket, what more can we declare? You must trip the capital, Budapest, in night time, as it has one of the most splendid light suspended bridges, over the river Danube.
Requirement: Visa
Must-Try: Cave Bath, Miskolc-tapolca, Great Market Hall, Budapest
Words for help: Jó reggelt (Good morning ), Köszönöm (Thanks )
Top Hotels in Hungary: The Ritz-Carlton, Iberostar Grand Hotel, Four Season Hotel etc
3. Nepal (1 INR = 1.6 Nepalese Rupee)
House of the tallest peak in the world, Mount Everest, this region is an ideal destination if you are in the mood for trekking at lofty altitude and discover some escapade in the rocky wilderness. One rupee is 1.6 Nepalese Rupee and you will still be paying in rupees, but at twice the value you can pamper yourself in all things from white water rafting to some of the marvelous jungle safaris at Chitwan.
Requirement: No Visa required
Must-Try: view of Mt. Everest and Chatamari (Nepali Pizza)
Words for help: Tapaaii lai kasto cha? (How are you?), Hajur (Excuse me), Tapaainko naam ke ho? (What is your name?)
Top Hotel in Nepal: The Dawarika's Hotel, Barahi Jungle Lodge, Meghauli Serai Chitwan etc
4. Sri- Lanka (1 INR = 2.08 Sri Lankan Rupee)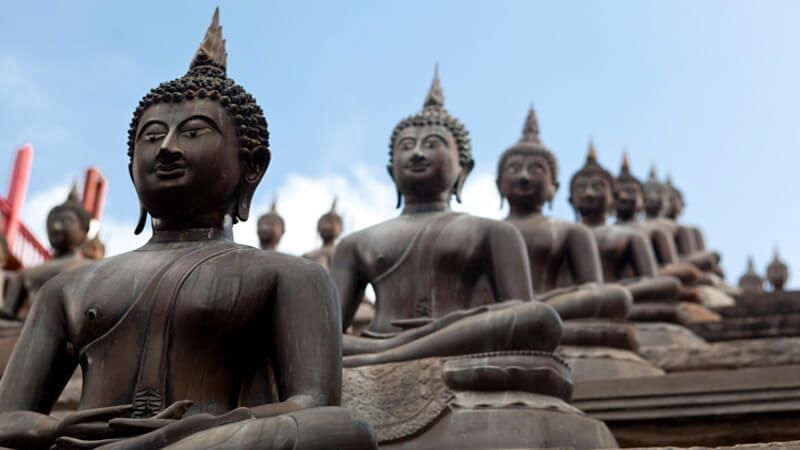 This attractive island has everything to present within the restricted limit of the Indian rupee. Immerse with the elephants or doze in one of the many perfect beaches; Sri Lanka sure packed up a lot of awesomeness for its size. The spiritual caves and magical ethnicity will appeal you to its shores time and again. And as for the money, you get double the enjoyment at half the cost.
Requirement: E-visa and visa on arrival available for Indian nationals
Must-Try: beaches, hills, tea gardens and jungles
Words for help: Hari Hondai (Okay/Very Good), Kohomadhe (How are you?) Poddak Inna (Wait a Minute).
Top Hotels in Sri Lanka: The Fortress Sri Lanka, Anantara Kalutara Resort, Hotel Hill top etc.
5. Paraguay (1 INR = 74.26 Guarani)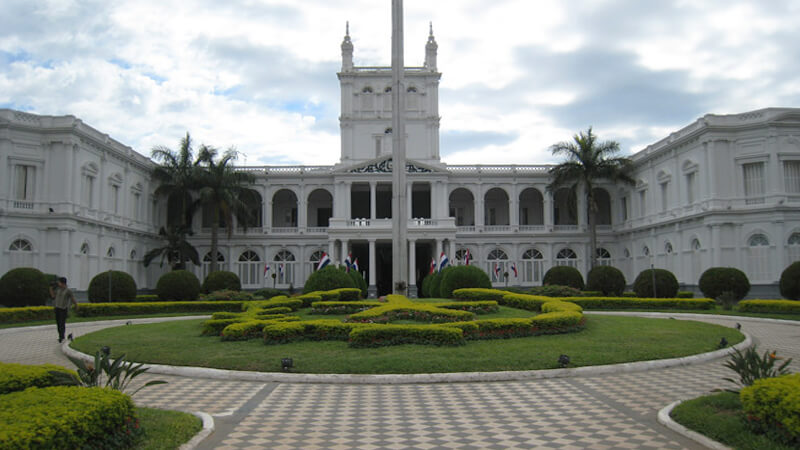 With Indian rupees this land is full of thrill, gorgeous landscapes, and inexpensive anything – here you will be going to feel a wealthy man. There are many things that you can do in this place. The friendly people of the country make it one of the most wonderful travel destinations in the world.
Requirement: Visa required
Must-Try: waterfront area of Encarnación, beach carnival during the summer season
Words for help: Mba'éichapa reiko? (How are you?), Jajotopata (Goodbye)
Top Hotels in Paraguay: Park Inn Prague, Majestic Plaza Prgaue, Four Seasons hotel etc.
6. Cambodia (1 INR = 63.93 Riel)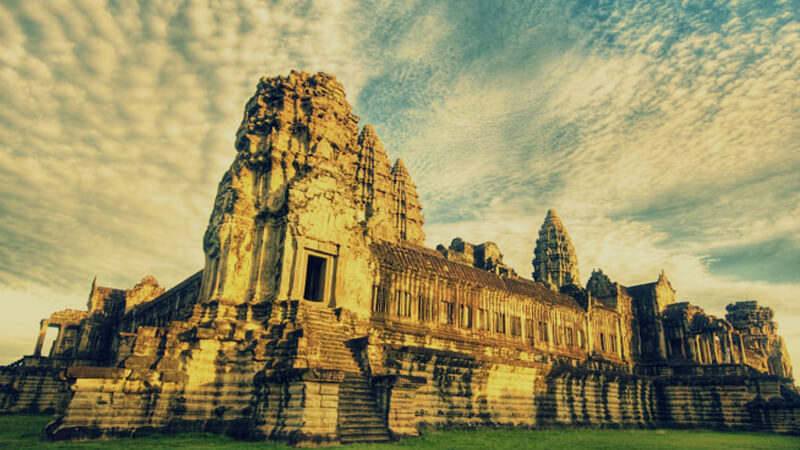 The place is sheered in history, culture and very apt for Indian rupees earners. It has the most inspiring ruins, concealed in the thick and lush forest, coming from the long gone civilization. Exploration of this stunning place is extremely affordable. You should be familiar with that fact that one of your rupees will worth here 63.93 Riels.
Requirement: Visa on arrival at main ports of entry
Must try: The Angkor Wat Temple and Fish Amok
Words for Help: niak sohk sabaay te? (How are you?), lia suhn hao-y (Goodbye), ow-kohn charan (Thank You)
Top Hotels in Cambodia: Belmond La Résidence d'Angkor, Park Hyatt Siem Reap etc.
7. Mongolia (1 INR = 29.83 Tugrik)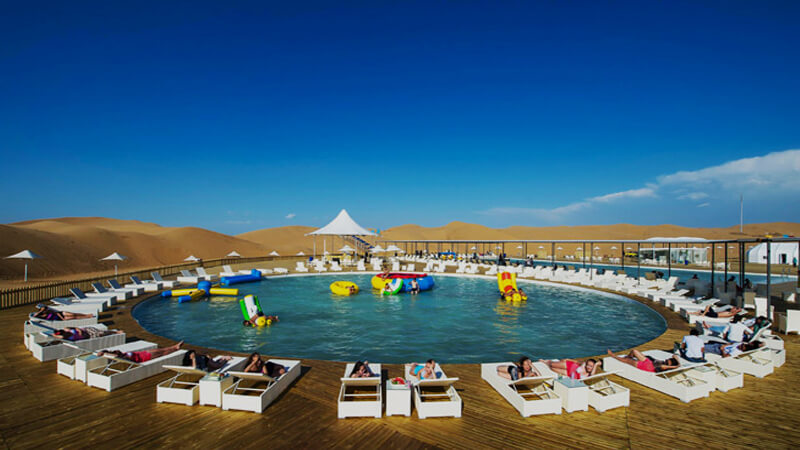 This area looks like a land frozen in time, with huge plains and regal Mountain. Mongolia still has its exclusive charisma, being very unusual than any other countries. See the flats where the majority dinosaur remnants have been exposed to date. And yes, miles and miles of unharmed empty space still lives here. If drinking is your all time favorite activity then there's vodka ubiquitously!
Requirement: Single entry visa for stay up to 3 months.
Must try: Homestay with nomads and all the non- vegetarian items
Words for Help: Sain baina uu (hello), bi (I)
Top Hotels in Mongolia: The Blue Sky Hotel and Tower, Puna Imperial Hotel, Grand Hill Hotel etc.
8. Zimbabwe (1 INR = 5.85 ZWD)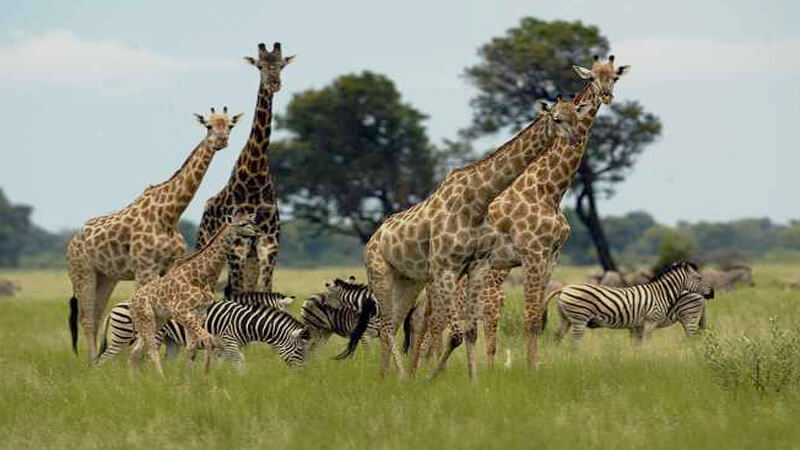 To gain the most of the Indian exchange rates, you should know this place is a great destination to explore. Since one rupee equals 5.85 Zimbabwe dollars, you can have great housing, food and the exotic safaris you always have thought of. Treat yourself to some of the finest game reserves in the world, grand falls and elephants and giraffes in their usual habitat. The stay might not be low-priced, but that is counterbalance by the fact that food and generally everything else is unbelievably low priced.
Requirement: Visa
Must-Try: victoria Falls and Wildlife Tour
Words for help: Kanjan / kanjani (Hi there ), (M)urirayiti? / (M)uribho here? (How are you?)
Top Hotels in Zimbabwe: Victoria Falls Safari Club, Meikles Hotel, the Bronte Garden Hotel etc
9. Vietnam (1 INR = 338.35 Dong)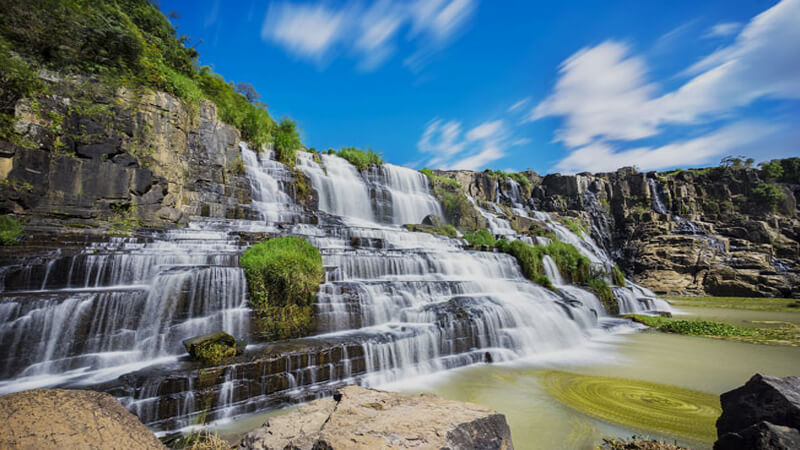 It is a place where Indian rupee feels ruling and your eyes and mind will be delighted with what they see. This land looks like as if being engraved out of an unbelievable story and the food here is simple hard to believe. Since the Indian currency is far stronger, the ethnicity, the people, the picturesque landscapes makes it the one must travel destination for tourist especially the Indians.
Requirement: Online visa available for Indian citizens
Must-Try: cruise on Halong Bay
Words for help: Ayubowan (Hello), Bohoma Istuti (Thank you very much), Karunakara (Please)
Top Hotels in Vietnam: The Reverie Saigon, Park Hyatt Saigon, Six Senses Ninh Van Bay etc
10. Pakistan (1 INR = 1.58 Pakistani Rupee)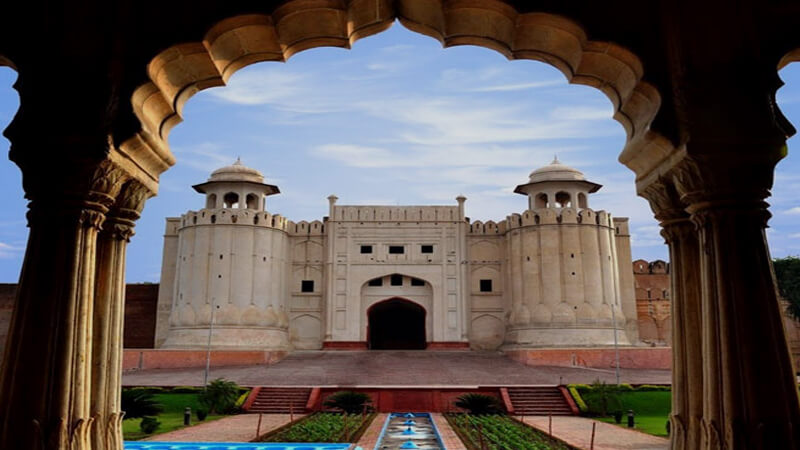 This place does sound you bit out of reach but if you will get to know the amount of Indian currency rates, you might get stunned only because of the fact that it is supported by the U.S dollar. Food, petrol and properties here in this region is very reasonable
Requirement: Visa
Must-Try: Chaukhandi Tombs, Khewra Salt Mines
Words for help: Asalaam-walaikum or Salam (May peace be with you/Hello)
Top Hotels in Pakistan: Pearl Continental Lahore, Islamabad Serene a Hotel etc
11. Belarus (1 INR = 216 Ruble)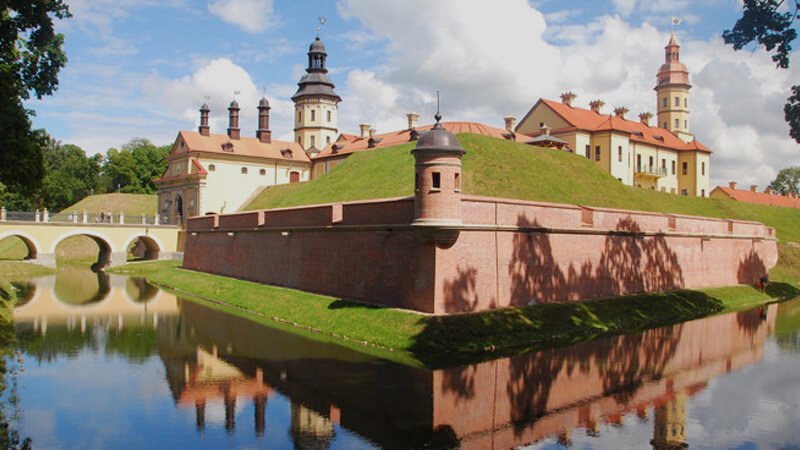 This Eastern European nation is a fine place to start. Saunter on the roads along with the red bricks constructed structure on each side and you will not remember where you are. Make this your next travel destination having the cheapest public transport structure in Europe.
Requirement: Visa
Must-Try: on your Costa Rica trip, make sure you try Draniki, which are thick pancakes made from grated potatoes with various filled stuffing and served with sour cream
Words for help: zdravstvujtie (means "hello", I'm not joking!), dziakuj (thank you), praklon (dammit!).
Top Hotels in Belarus: Renaissance Minsk Hotel, Beijing Hotel, Hotel Europe etc.
12. Bolivia (1 INR = 0.11 Boliviano)
The ground of Bolivia will make you experience like you can touch the sky. Astonishing culture and custom, convoyed by a great cuisine justifies a sure stopover atleast once in your lifetime. This area is so economical to visit, stay and enjoy that you won't even believe one rupee equals 0.11 boliviano. If you are keen to get some escapade, accompanied by some memories of pure rest, this is the place to be.
Requirement: No Visa Required
Must Try: The Salar de Uyuni (world's largest salt flat) and Cheese empanadas.
Words for help: Hola! (Hello), usted habla ingles? (Do you speak English), cojudo (dumbass)
Top Hotels in Bolivia: Atix Hotel, La Casona Hotel Biotique etc
13. Iceland (1 INR =1.87 Icelandic Krona)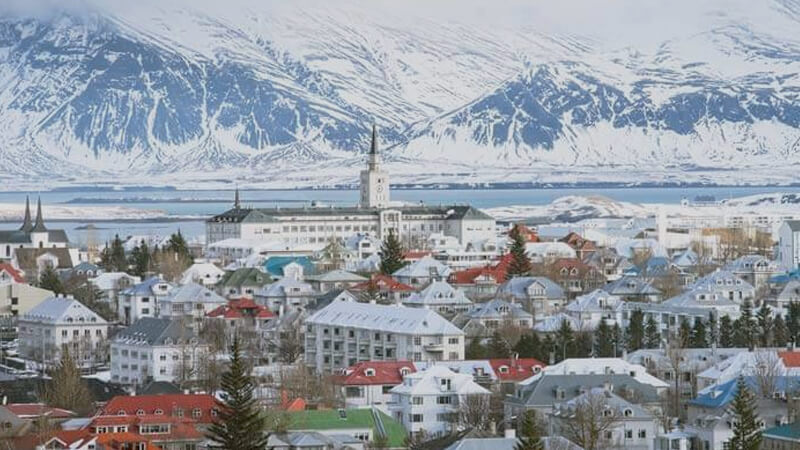 The mesmerizing island nations of Iceland is one of the most gorgeous places on earth and yes a place where Indian rupee will make you feel really rich. The place is popular for glaciers, lagoons, waterfalls, black sand beaches and the ever so beautiful northern lights.
Requirement: Visa required
Must-Try: Whale Watching and Geysers (Hot stream of water from the ground)
Top Hotels in Iceland: Deplar Farm, Hotel Borg, Silica Hotel etc
14. Japan (1 INR =1.65 Japanese Yen)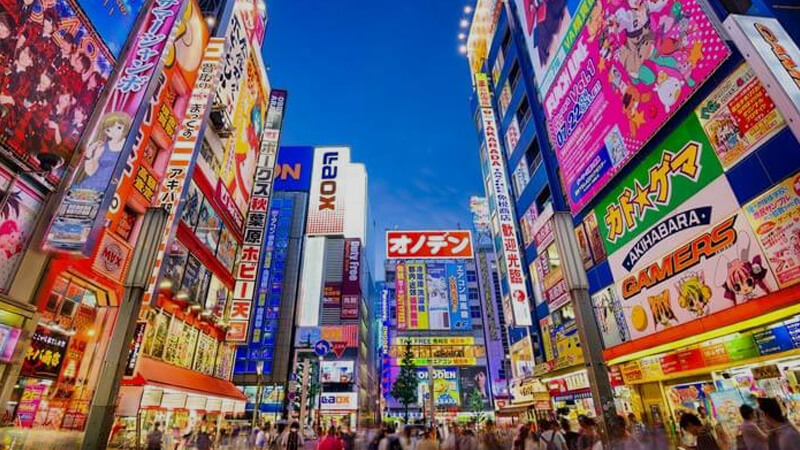 Japan is the most technologically advanced nations steeped in culture, sushi and cherry blossoms. Moreover, Japan is the country whose currency is much lesser than the currency of India. So, if you're an Indian and travelling to Japan, you are really going to feel very lucky. Do visit its beautiful shrines, national parks and admire its skyscrapers.
Requirement: Visa
Must-Try: Mesmerized by Fushimi Inari Shrine, Mount Fuji
Words for help: ohayou gozaimasu (Good morning), jaa mata (See you) o genki de (Take care).
Top Hotels in Japan: Four Seasons, The Ritz-Carlton, Asaba etc.
15. Tanzania (1 INR = 33 Shillings)
Being an abode to the infinite wilderness of the Serengeti, Kilimanjaro, and amazing species of animals, Tanzania is an African nation that is one of the most preferred travel destinations of all nature lovers along with the country of lowest country rates.

Requirement: Visa Required
Must-Try: Safari to National Park, Samosas and grilled meat.
Words for help: jambo (hi!), habari za asubuhi? (how are you this morning?)
Top Hotels in Tanzania: The Oyster Bay, Jabali Ridge, Park Hyatt Zanzibar etc
So, now you know these countries where you can visit even with low budgets. What are you waiting for? Plan you vacation with EaseMyTrip and save huge on your flight ticket booking, hotel bookings, and holiday packages. Have a happy travel!