Since the beginning of time, gifts have been one of the most prominent ways of appreciating someone and making them feel special. Since ancient times, people have loved giving and receiving gifts on various occasions throughout their lifespans.
In modern times, however, it has become extremely difficult to choose the right gifts for your loved ones or professional contacts. At such times, the concept of gift cards comes in handy.
In this article, let's discuss the top 3 reasons why choosing online gift card instead of physical gifts is a much better option.
1. It saves you from mistakenly choosing the wrong gift.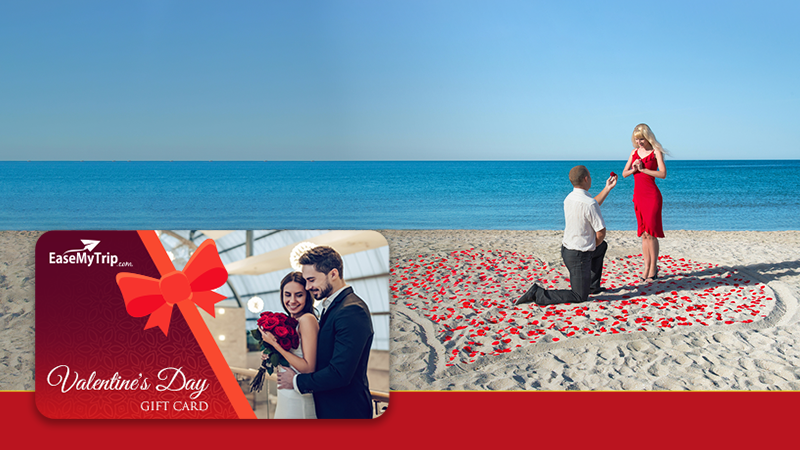 A lot of times, the most frustrating problem while gifting a loved one is finding out what exactly they want. Sometimes, it becomes embarrassing when you give them a gift about fitness only to realise that they are no longer enthusiastic about the gym and that they are now into yoga.
A gift card saves you from this disappointment.
2. You give them the luxury of choosing their own gift.
We all love to choose. We all love options when it comes to gifts. When you give a loved one a gift card, you show them that you really care about what they actually want and that their choices matter to you.
This is definitely one of the highest forms of showing affection. Show them that you care. Choose a gift card for them.
3. You can gift them with experiences that they will cherish forever
The idea of gifting your loved ones or professional acquaintances with experiences is truly a great one because it will be something that they will remember for a lifetime. After all, the main purpose behind gifting someone is to make them feel special and tell them that you appreciate them.
When you gift someone with an experience, they feel a difference from their regular routine and, therefore, really feel special about it. It can be coupons for a massage session, a spa, a beauty parlour, an amusement park, or best of all, a gift coupon for a trip to their favourite travel destination.
The super-cool way of gifting a memorable experience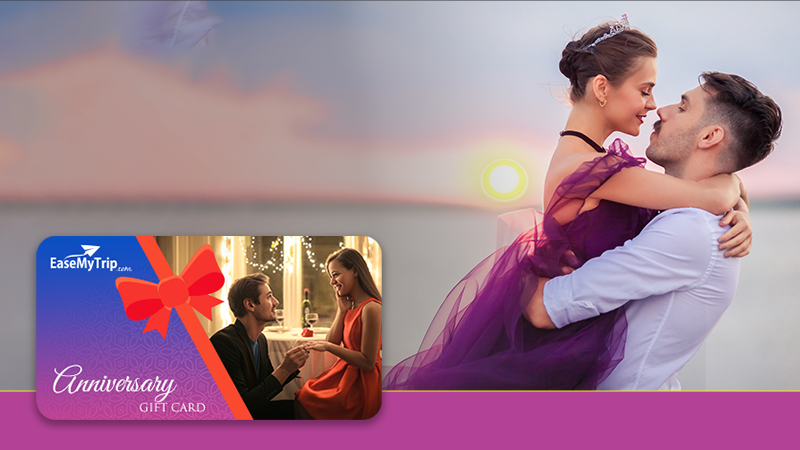 Whenever you are feeling confused about what exactly to give to a loved one, consider gifting them some Travel.
Travel? I'm sure you'll be thinking about what we exactly mean by that. We mean gifting them with EaseMyTrip's Travel Gift Card. Where they can choose their favourite travel destination and avail a discount worth the amount of the gift card gifted by you.
This gift is especially perfect for those who love to explore different places and cultures. It's a brilliant gift to satisfy the wanderer within all of us. You can even gift this to yourself and celebrate any occasion that feels like it.
Isn't that amazing? Now, gifting becomes even more memorable with an EaseMyTrip Travel Gift Card. And that's not it. Moreover, it's very convenient to purchase a travel gift card. Just head to our Gift Card Section & choose the gift amount, name & details of the recipient, and make the payment. And that's it! They will be sent the gift card on your behalf.
How to redeem Gift Card on EaseMyTrip?
Also, redeeming the travel gift card is super easy. Just head to EaseMyTrip Gift Card Section and follow the below steps:
Step 1
Choose a flight/hotel for your preferred destination.
Step 2
Fill in the required details and come to the payment page.
Step 3
Among the payment options, choose the gift cards for making payments.
Step 4
Enter your gift card number followed by the card.
Step 5
Continue to the 'Make Payment' option and pay the remaining amount (if any) using the other listed payment options.
Conclusion
To ease the overwhelming process of choosing the best gift from your side, choose the Travel online Gift Card by EaseMyTrip & gift your loved ones with some Nirvana.