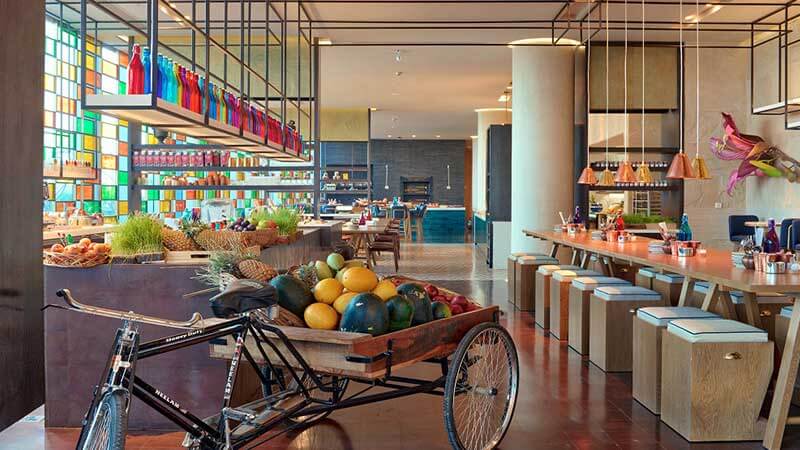 Image: Source
Delhi is an ideal destination where you can get all sort of food characterized by gravy and tandoor. There are many luxurious restaurants near Delhi Airport where you can take your taste buds on a ride. I'm sure you want to have the most exquisite cuisines and lip-smacking food before starting your air travel. These eateries have impressive interior, cozy ambiance, comfortable seating and offer delectable food. If you have reached IGI airport before time and you are hungry too then don't delay to move to one of these famous restaurants near Delhi airport.
Here's is list of top 5 eateries near Delhi Airport:
Viva-All Day Dining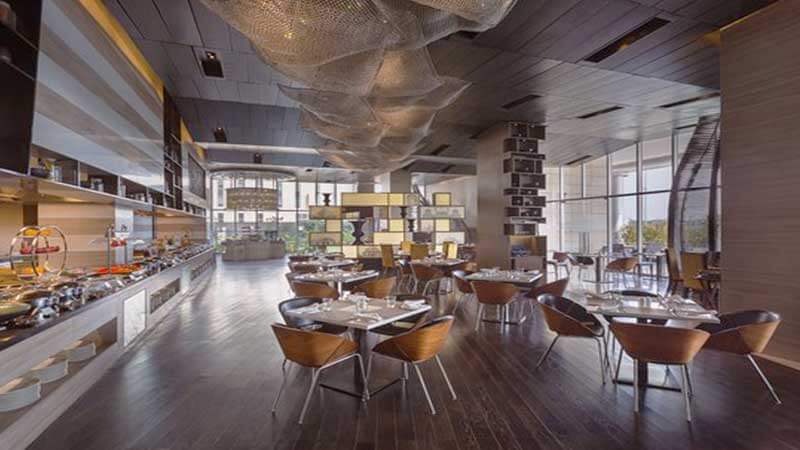 Image: Source
This is a fine-dining restaurant near Delhi Airport with an attractive ambiance and decorations. The South Indian food is up to the mark and value for money. The warm welcoming staff is customer-friendly where breakfast, lunch and dinner are served in the best crockery. Khubani, Hoisin Grilled Chicken, Australian Lamb Chop, and Kofta Curry are the best cuisines to taste form Viva-All Day Dining. Enjoy the delectable meal with your favorite drink at this restaurant near Delhi Airport.
Open timings: 6:00 AM to 11:00 PM
Distance from airport: 2.6 km
AnnaMaya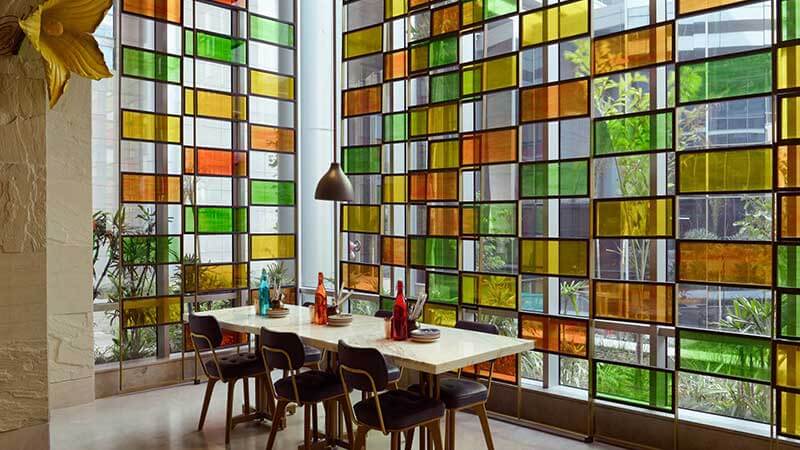 Image: Source
AnnaMaya is a family restaurant located near to IGI Airport Delhi that serves fresh food of North Indian and European style. Alcohols are also served in this 5-star restaurant that is open 24 hours throughout the year to satisfy taste buds of visitors. Enjoy the great food in the captivating surroundings where each spoon tastes like heaven. Do visit this restaurant with your partner to have a romantic dinner.
Open timings: 12:00 AM to 11:59 PM
Distance from airport: 4.6 km
The Hong Kong Club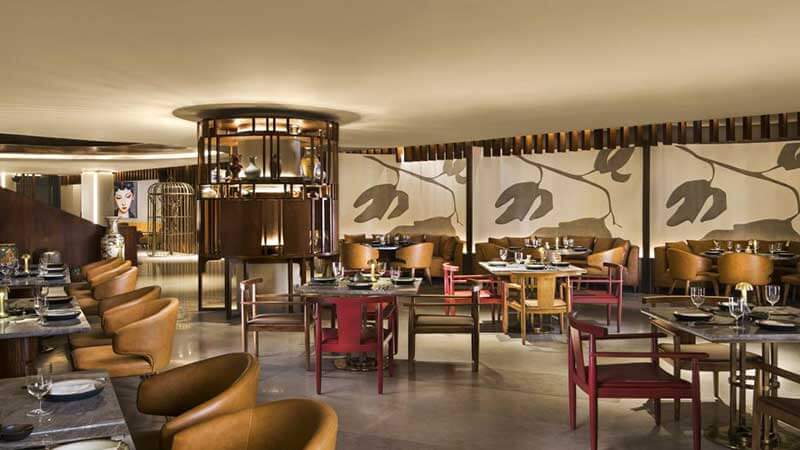 Image: Source
This is one of the best and luxurious restaurant cum bar and lounge having dramatic modern Chinese interiors. Inspired by Hong Kong flavor, this restaurant also serves the best alcohol of reputed brands that you can enjoy with your beloved partner. The interior is damn amazing where you would love to eat more and more delicacies. This is one of those Restaurants Near Delhi Airport Terminal 2 where you can have India's best taste.
Open timings: 6:00 PM to 11:00 AM
Distance from airport: 3.3 Km
Quoin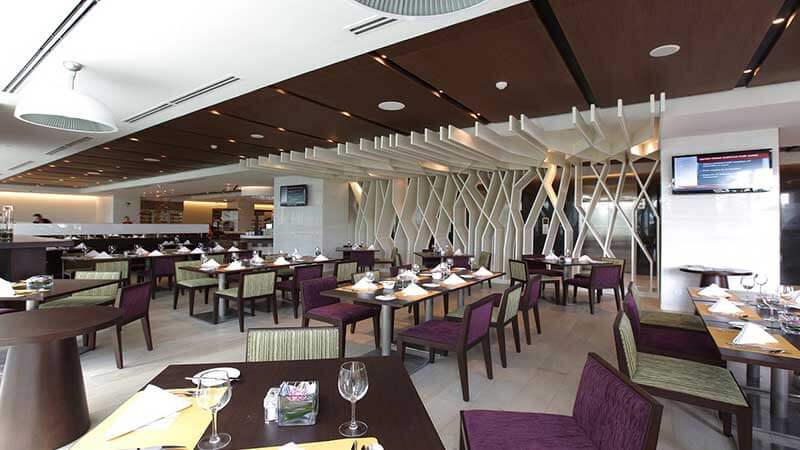 Image: Source
Whether you are craving for Indian food or your favorite whiskey, Quoin has everything for you. Step into this luxurious restaurant where comfortable seating with delectable delicacies is waiting for you. Choose your favorite desserts after having a complete meal and satisfy your taste buds near Delhi Airport. Enjoy the prompt service after a hectic day and fill your stomach with luscious food.
Open timings: 12:00 AM to 11:59 PM
Distance from airport: 3.3 Km
The Great Kabab Factory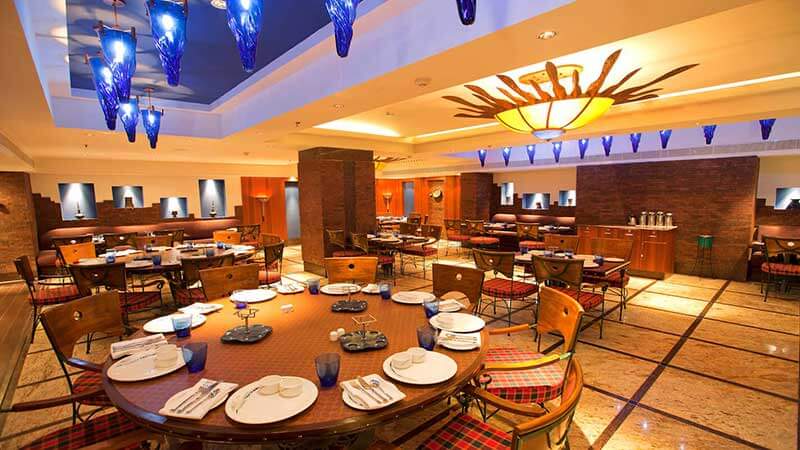 Image: Source
It is an Indian restaurant offering a unique dining experience to all. It is one of the Restaurants Outside Delhi Airport Terminal 2 that offers multi-cuisines and delectable kababs from all over the world. Enjoy vegetarian and non-vegetarian dishes at this lavish eatery where taste is given more preference. Don't forget to taste the biryani and desserts at The Great Kabab Factory in which it holds a specialty.
Many of these restaurants don't serve Indian food but, their food menu is dominated by Japenese, French, Italian and Chinese cuisines. You can try these dishes as well. So, don't wait more and satisfy your tummy with scrumptious food available in these exclusive eateries. If you have entered Delhi airport from another city and looking for a comfortable stay then book your budget hotels with EaseMyTrip and save big on your amount.