With a tropical country like ours, March is the most awaited month to travel. Just after the end of winters, it is a month of blossom, festivities and explorations. The mood of the month takes you to enjoy warm sun and cool spring. The misty mornings and pleasant weather makes it an ideal time to travel to places that cannot be explored in the extreme summer months. So, no matter where your interest lies, there are some of the best places to visit in India in March for every kind of traveler. Find out!
Shillong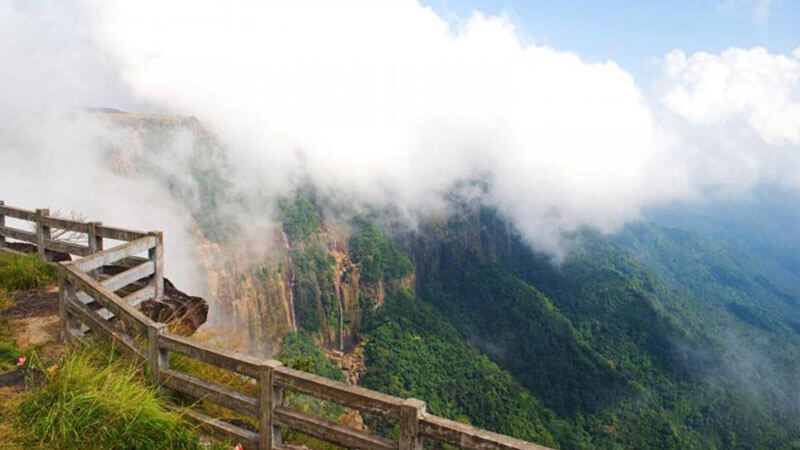 If you are the one who enjoys nature, then Meghalaya's Shillong is a picturesque hill station to visit in March. The city offers amazing tourist places, zoos, museums, waterfalls and lakes to let you have the best holiday experience. Since winter is out, the place will be less foggy making it easier to explore its famous tourist attractions in March.
Places to visit in Shillong: Mawlynnong, Umiam Lake, River rafting on Barapani Lake etc.
Coorg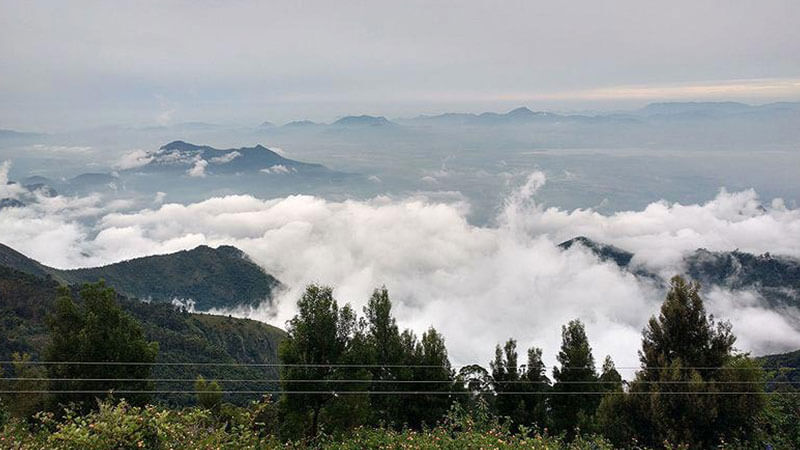 Whether you are looking to relax or want to try out some adventure, Coorg is the perfect hill station in India. With bustling rivers, beautiful natural surroundings and paddy fields, Coorg makes for a wonderful destination to visit in March. Well, other than the picturesque charm, the land also organizes, the most amazing festival called Storm Festival (February- March). This is the time when the region attracts heavy number of tourists and let you create some unforgettable memories.
Places to visit in Coorg: Abbey Falls, Brahmagiri Peak, Dubara Elephant Camp, Iruppu Falls, Nagarhole National Park, Chettalli etc.
Rishikesh, Uttarakhand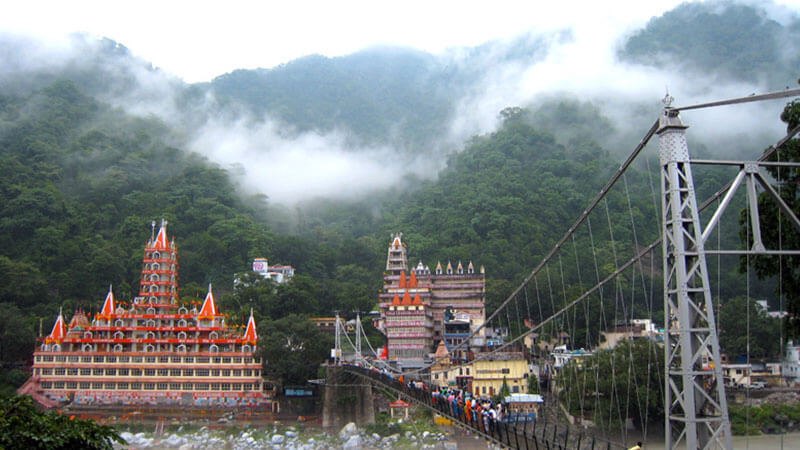 Nestled on the foothills of the Himalayas, Rishikesh is one of the best places to explore in the month of March. The city offers you the most beautiful amalgamation of spiritual and adrenaline filled experiences. Travelers can enjoy camping, rafting, rock climbing, trekking, bungee jumping and visiting the yoga ashrams for an ultimate experience.
Places to visit in Rishikesh: The Beatles Ashram, Shivpuri, Neelkanth Mahadev Temple, Triveni Ghat, Neer Garh Waterfall, Swarg Ashram etc.
Lakshdweep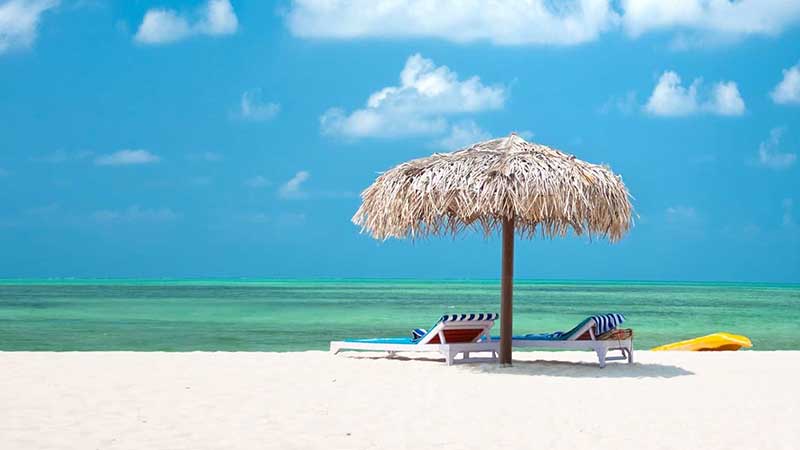 Enclosed by the pristine beaches, lush greenery and scenic landscape, Lakshadweep is the most beautiful and exotic islands of India. Travelers who want to get away from the monotony of life; Lakshdweep provides the perfect blend of relaxation and natural enjoyment making it the perfect place to visit in March. Whether you want to swim in the waters or walk freely on the sandy beaches, travelling to Lakshadweep is the most amazing thing to do in March.
Places to visit: Minicoy Island, Agatti Island, Bangaram Island, Kavaratti Island, Kalpeni Island, Maine Musuem and Kadnat etc.
Goa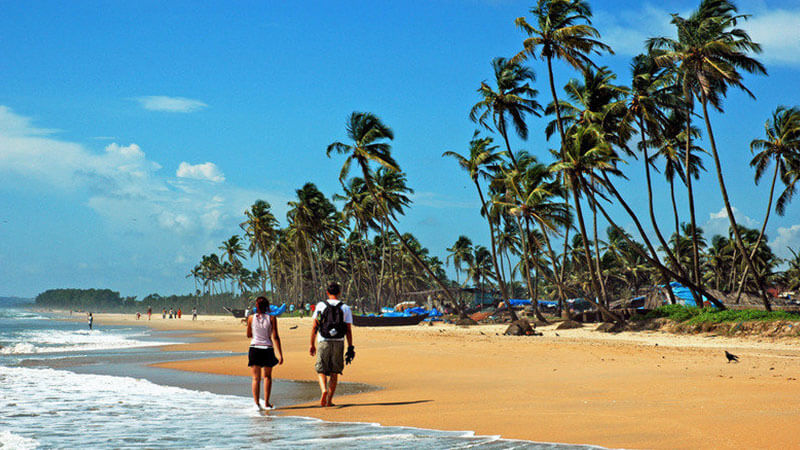 If you are somebody who wants to visit this happening land but gets worried about the noisy tourists then, March is the most perfect time for you to visit Goa. Goa offers its travelers with the perfect amalgamation of sun, sand, sea and seafood. Whether you want to party or try spiritual activities, the place has something for every kind of travelers. Also, it is one of the gorgeous places to visit in March in India because of the famous Hindu folk festival called 'Shigmo'. The festival brings float parades in different parts of Goa on different days.
Places to visit in Goa: Calangute Beach, Water sports in Goa,Dudhsagar Falls, Basilica of Bom Jesus, Dudhsagar Falls, Cruise in Goa, Fort Aguada and baga beach etc.
Havelock Island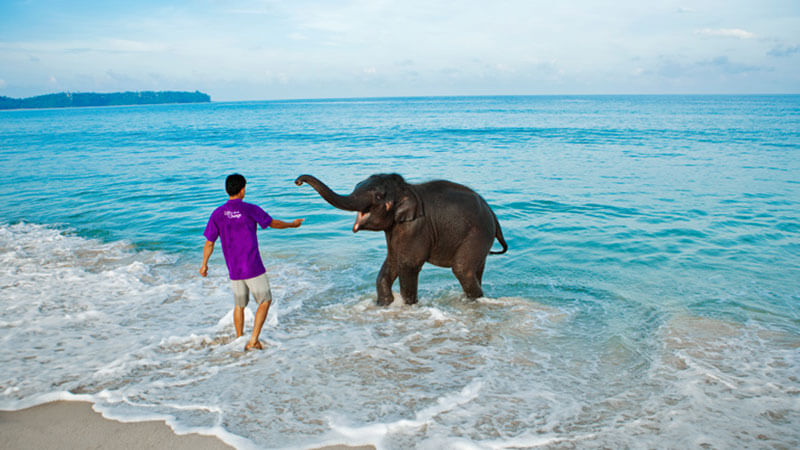 If you are seriously looking to plan your trip in March, then Havelock Island is the most perfect island to visit. The region is bordered by the pristine beaches, tranquility and picturesque landscape, making you enjoy some good quality time. In March, the weather also remains pleasant to enjoy some calm ocean breezes and scuba diving in the Arabian Sea.
Places to visit in Havelock Island: Kalapather Beach, Radha Nagar Beach is a must, Elephant Beach, Sitapur Beach and Vijay Nagar Beach etc.
Mathura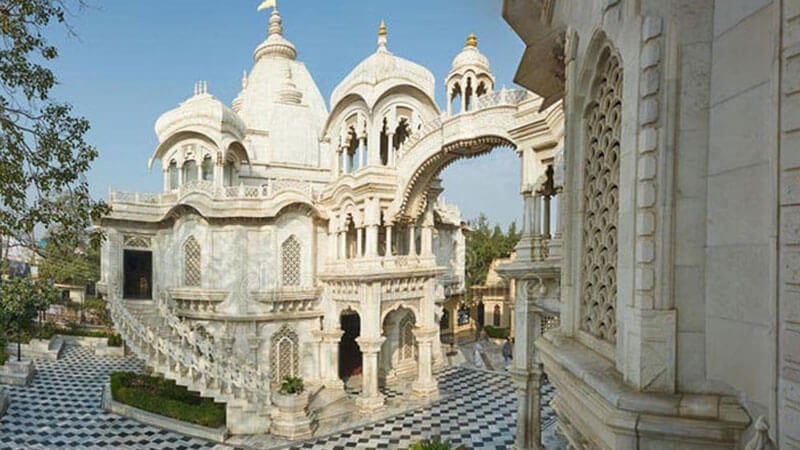 Mathura is a holy land with religious significance and the city where the Lord Krishna was born. The city has many temples and structures representing the folklore in the most perfect way. But, the main reason to visit Mathura in March is the week-long Holi celebrations. Travelers from all around the world come to participate with great fervor in these festivities. Also, In March the temperature is perfect to go sightseeing and explore the culture charm of the city.
Places to visit in Mathura: Peepleshwar Mahadeo Temple, Dwarkadhish Temple
Ooty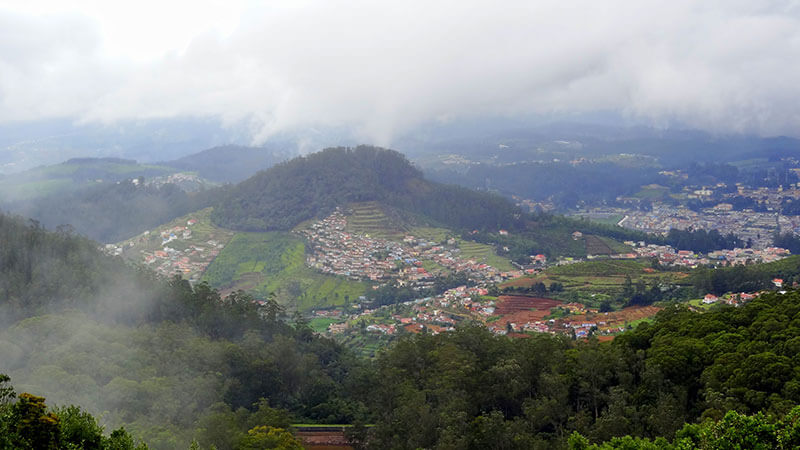 Famously known as the queen of hill stations, Ooty is the land of lush greenery, gardens and beautiful lakes. Though it is a year-round destination but the most perfect time to explore this lovely hill station is between March and June. This time of the year, Ooty starts to bloom as the entire hill station gets painted in the beautiful colours, making it definitely one of the unique places to visit in India in March.
Places to visit in Ooty: Ooty Lake, Shooting Point, Lady Canning's Seat, St. Stephen's Church, Nilgiri Mountain Railway, Pykara Lake, and Doddabetta Peak.
Kodaikanal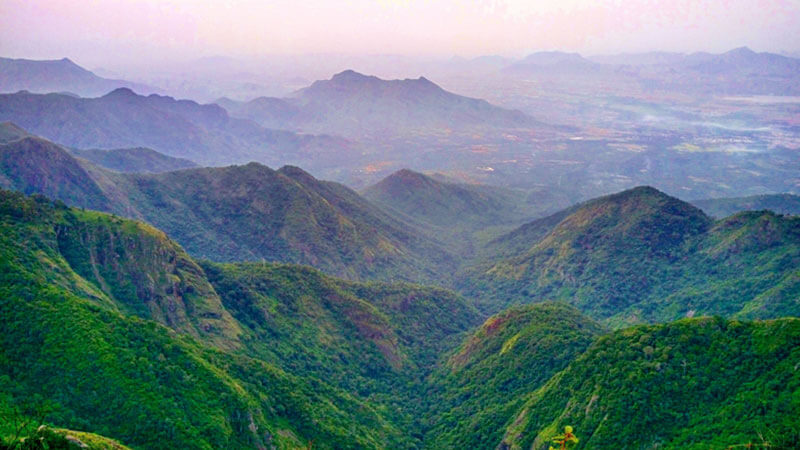 Surrounded by the Lush greenery and abundance of natural beauty, Kodaikanal is a stunning hill town of Tamil Nadu. The month of March in Kodaikanal brings out the best of its natural surroundings like lakes, forests, tourists attractions and waterfalls. This gorgeous hill station lets you relax and connect with nature as you enjoy hiking and cycling in the regions.
Places to visit in Kodaikanal: Kodaikanal Lake, Coaker's Walk, Silver Cascade Falls, and Bryant Park.
Chikmagalur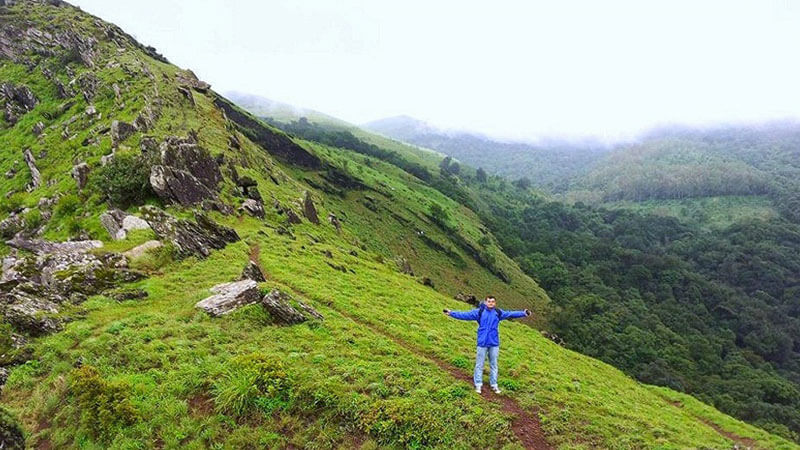 For those who are looking for the best places to visit in March, then Chikmagalur is a solitary hill station away from the chaos of the commercialized places. With the temperature ranging between 25°C to 30°C during the month of March, Chikmagalur remains surrounded by the green lofty mountains, scenic natural beauty and tourist attractions which makes you fall in love with it completely.
Places to visit in Chikmagalur: Mullayanagiri, Hebbe Falls, Baba Budangiri, Kemmangundi, Kudremukh National Park, Kalhatti Falls, Bhadra Wildlife Sanctuary