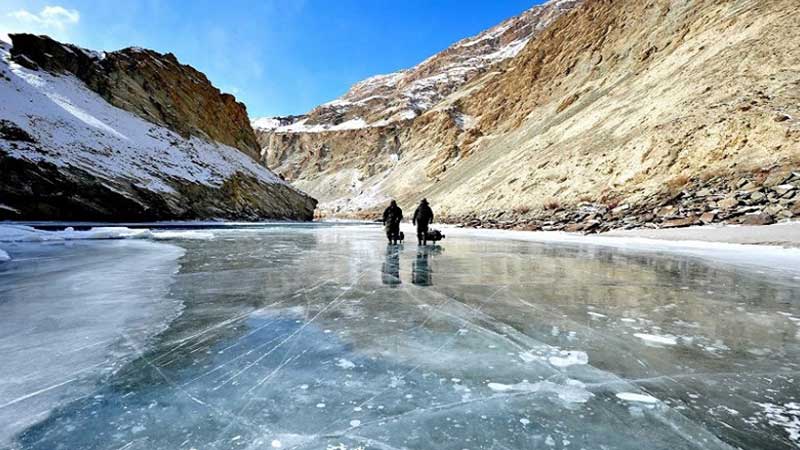 July is that month of the year which marks the beginning of monsoon and almost the end of summers. It is the season when you can actually pack your bags to experience the best weather and spectacular landscapes. This is the time when there are many destinations which are at its best and also you can enjoy various activities too at the best places in India to visit in July. However, there is a category of people who usually like to curl up in the bed and enjoy hot cuppa of tea/coffee and prefers to spend some quality time with their loved ones in a private space in a breathtaking aura. So, we have a solution for this category also as there are many luxurious resorts which offers the best stay at mesmerizing destinations which one should definitely explore in July. Below is the list of some of the best places to visit in July.
Ladakh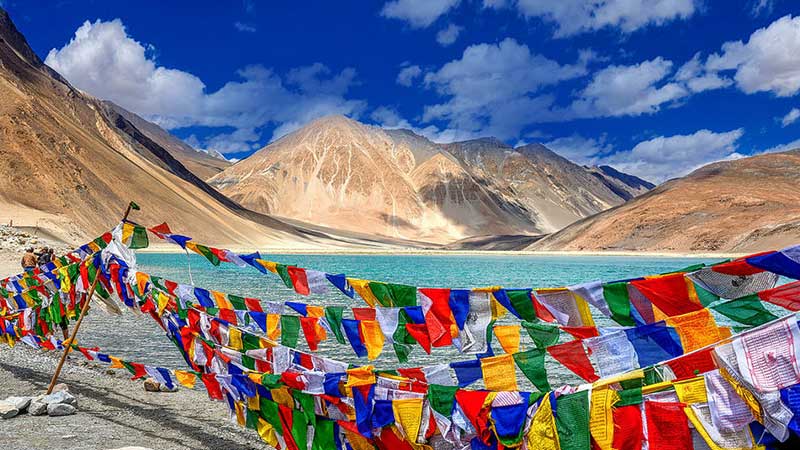 It is another amazing destination located on the northern head of India and is undoubtedly one of the best places in India to visit in July. During this month, the weather is nice and offers the best of Ladakh's scenery. This mind-blowing destination is known for its spectacular landscape and activities like trekking, river rafting and mountain pass riding. River Rafting is one of the most popular activities in Ladakh during the monsoon season, since the rainfall is not very heavy and also trekking trails are open.
Mount Abu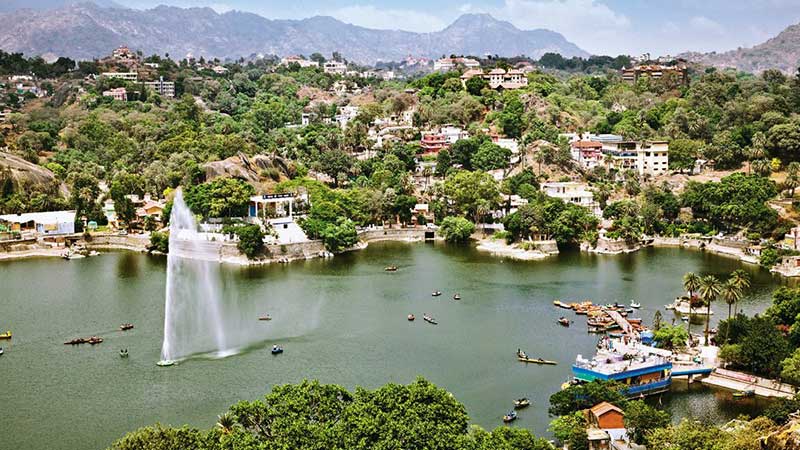 Mount Abu is a famous hill station in Rajasthan and it is the only place which receives rainfall in Rajasthan. There are many attractions which the tourists can explore while visiting Mount Abu in July. Some of the famous attractions which are a must visit in July month are Dilwara Jain Temple, Wildlife Sanctuary of Mount Abu, Achalgarh, Guru Shikar, Trevor's Tank and Abu Road etc.
Goa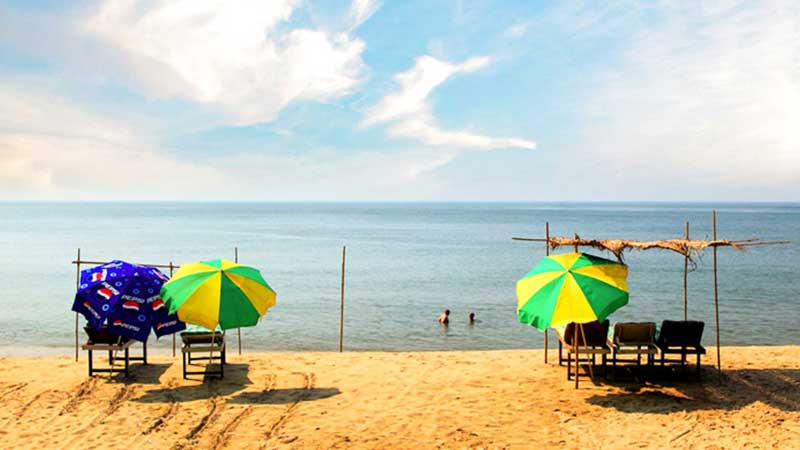 Imagine beach and rain together, mind-blowing isn't? Yes, monsoon can do wonders to a beach vacation and Goa has more than 30 beaches which makes it more interesting as one will have more options to explore. Tourists visiting Goa in July can explore attractions like Dudhsagar Falls, Mollem National Park, Wildlife Sanctuaries and can also enjoy boar cruise on the Mandovi River. So, if you want to visit a place with spectacular beaches then plan to visit Goa. It is one of the best places to visit in July.
Kerala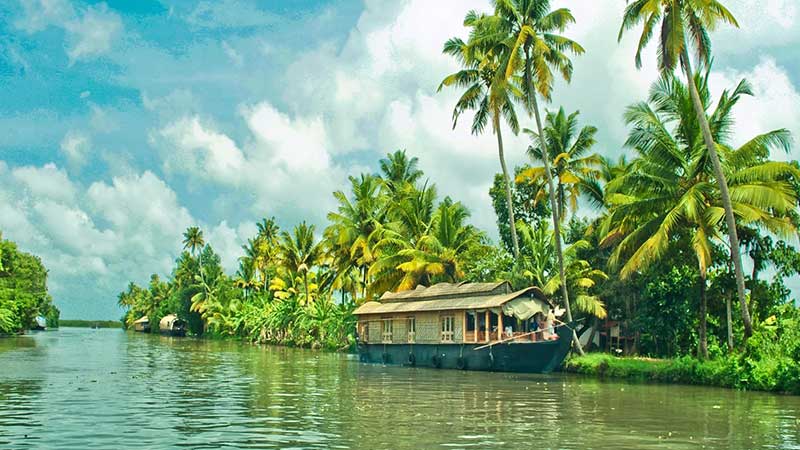 This destination in India is another must visit place in July in South India. Kerala is a true paradise in off season as this place offers the best in the month of July. During monsoon the backwaters and lakes are filled with water and hence make them perfect to offer all kinds of adventure sports. Moreover, if you're not into adventures then you can enjoy the classic backwater cruises on the waters of Allapuzha and Ayurvedic massages.
Shillong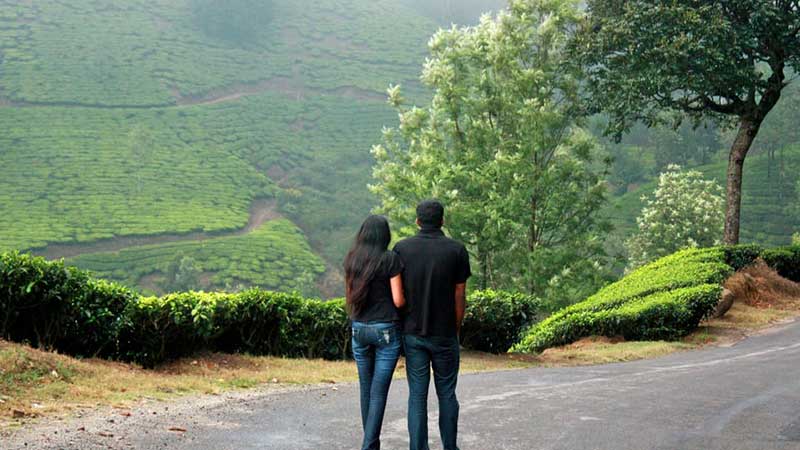 Shillong is fondly called as the Scotland of East and is located in Meghalaya. It is one of those places which attract a lot of travel enthusiasts every year especially in the monsoon season and hence it is one of the best places to visit in July. Tourists visiting Shillong in July can explore attractions like Shillong peak, laitlum canyons, Mawjymbuim Caves, Elephant Falls and Museum of Indigenous Culture. Apart from the attractions, you can simply enjoy the visual treat as this destination boasts spectacular landscape which includes lakes, hills and waterfalls.
Udaipur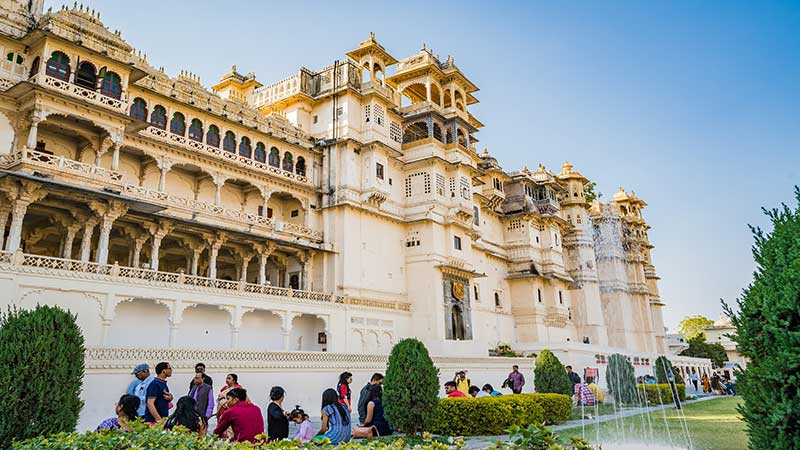 Udaipur is popularly called as land of lakes and during the monsoon the rain makes the lakes look even more beautiful. This gorgeous city of Rajasthan becomes romantic and offers the best views. Moreover, Sajjan Garh view during the monsoon season is an important attraction which one should definitely not miss while visiting Udaipur in July. Apart from this, other attractions which one can explore here includes Lake Palace, Jag Mandir, City Palace, Lake Fateshsagar, Lake Pichola, Monsoon Palace, Kumbalgarh Fort, Ambrai Ghat and Bangore ki Haveli etc.
Tawang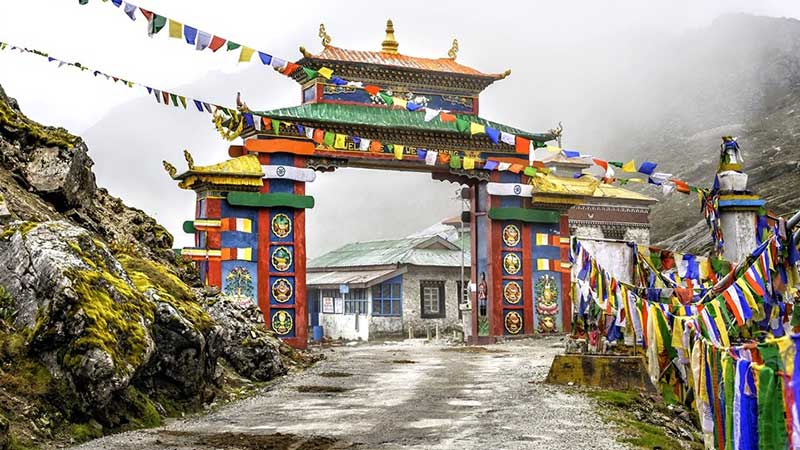 Tawang is a stunning destination in Arunachal Pradesh and is also the birth place of Dalai Lama. This destination is a religious spot and also a beautiful hill station with scenic hills and valleys offering the best views during rainy season. There are many interesting place sin Tawang which includes Bap Teng Kang, Tawang Monastery and many more. Usually this destination experiences freezing temperature and hence it is advised to visit here in July to enjoy the warm and pleasant weather. It is another famous destination to visit in July.
Cherrapunjee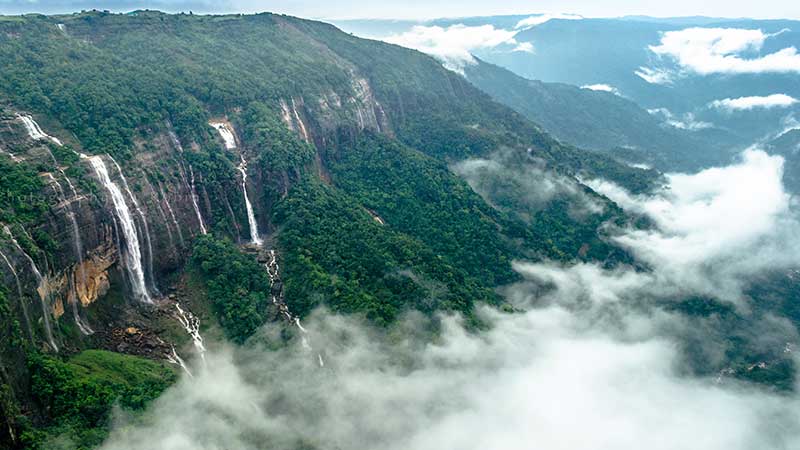 Cherrapunjee is a popular destination and is famous for being the world's second wettest destination. This marvelous destination is located in Meghalaya and it receives heavy rainfall in all the 12 months of the year. Adventure enthusiasts who love trekking should definitely visit Cherapunjee in July. Tourists visiting this destination can also explore tea plantations, enjoy driving on scenic roads, walk through the tree bridges etc.
Kodaikanal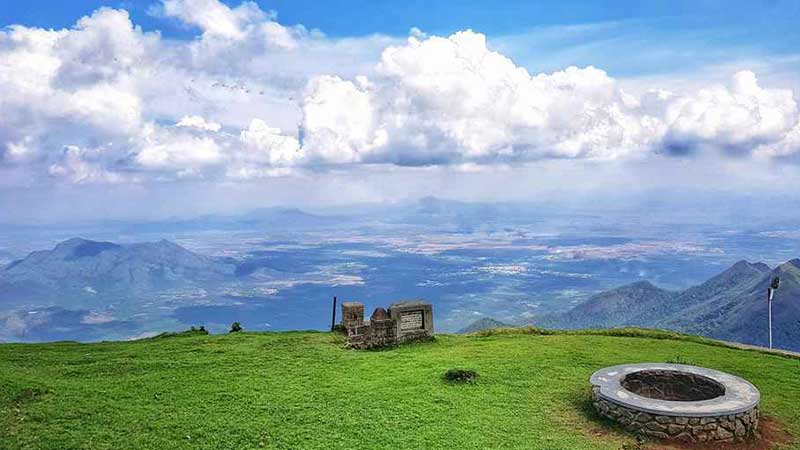 Kodaikanal is another marvelous tourist destination from South India. It is another must visit destination in South India in July. This spectacular hill station is considered as the princess of all the hill stations in Tamil Nadu and offers pleasant and misty weather. Tourists visiting Kodaikanal in July can explore some of the famous places of interest like Kodai Lake, Berijam Lake, Bear Shoal Falls, Palani Hills, Green Valley View and Plantations etc. It is one of the best places to visit in July in India as it is the right season for the ones looking for adventure vacation in Kodaikanal.
Ooty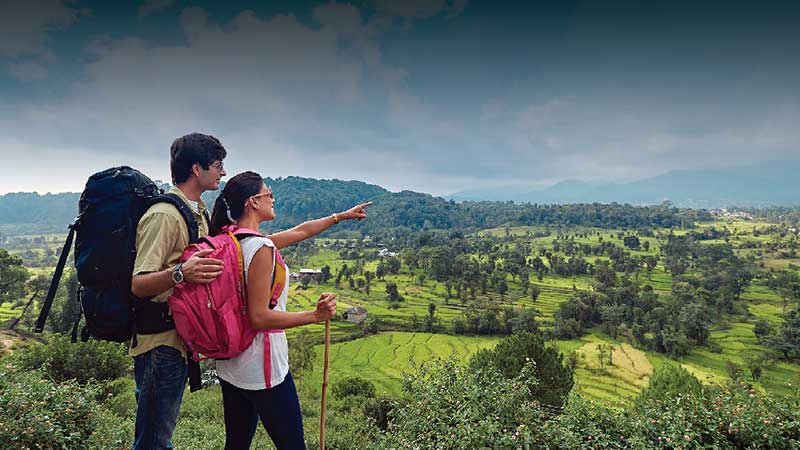 Ooty is a true haven for nature lovers and if you're planning to visit Ooty in July and want to double the fun then reach Coimbatore and take the toy train to Ooty. It is one of a kind experience and offers the mesmerizing view as well. In the month of July, this destination has warm afternoons, mild showers with misty morning and foggy nights with cold weather. This destination is well known as "Queen of Hill Stations" and is one of the best hill stations in Tamil Nadu to visit in July. Some of the top attractions of this destination are Ooty Lake, Doddabetta, Avalanche Lake, Rose Garden, Mukurthi National Park, Stone House, Emerald Lake and Kamaraj Sagar Dam etc. Tourists visiting Ooty in July can experience the romantic weather and can spend some quality time with their loved ones.
Spiti Valley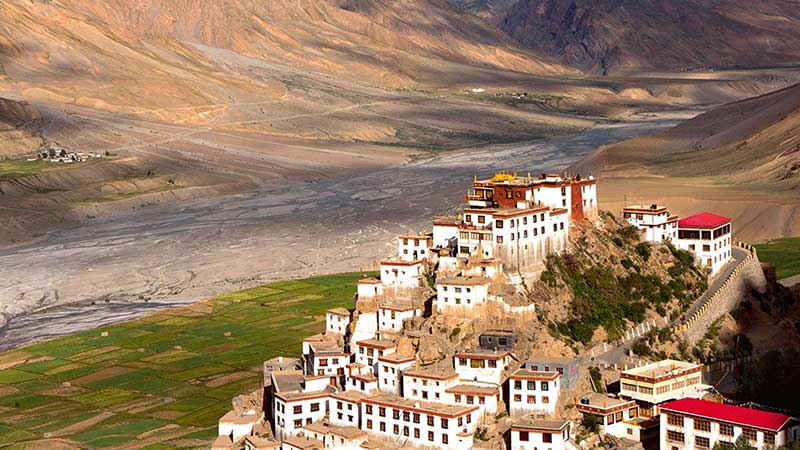 This destination is one of the much loved destinations amongst the adventure loving people. Surrounded by spectacular mountains and glacier, Spiti Valley offers the serene and peaceful staying option. It is one of the best places to visit in July in India if you want to experience the rich Buddhist culture and wish to stay in the gorgeous villages or spiritual monasteries. Some of the famous places of interests are Ki Monastery, Bara Shigri Glacier and Tabo Monastery.
Dharamshala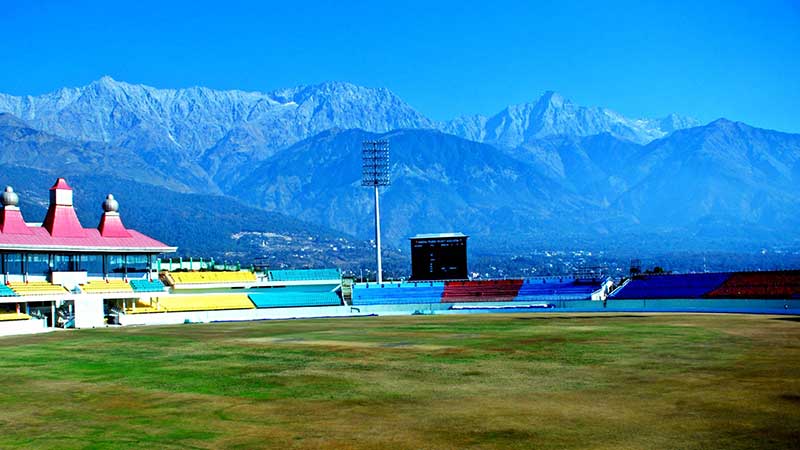 Dharamshala is popularly called as the home of Dalai Lama and is well known for its monasteries, temples and breathtaking landscape. This destination offers the best of weather in July with warm afternoons and cold nights. Tourists visiting this hill station in July can enjoy staying in Namgyal Monastery, Walk through the tree plantation and also enjoy boating in Dal Lake.