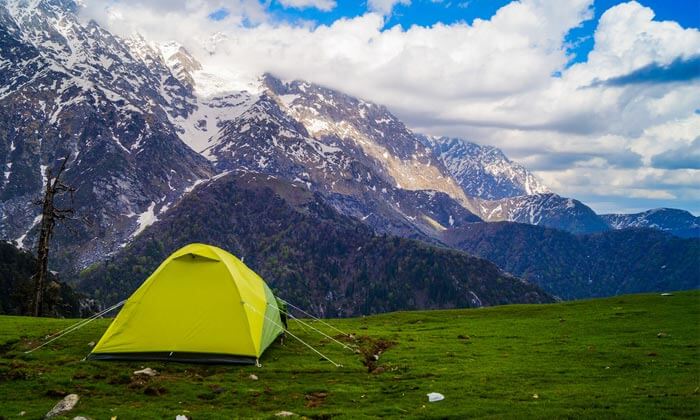 Triund is the stunning and serene trekking destination in India and this destination is quite popular amongst the trekking enthusiasts. It is nestled 18 kilometer away from Dharamshala in the abode of Dhauladhar Range. Triund offers the best views of the scenic Dhauladhar ranges and Kangra Valley. However, Triund trek is quite challenging and is much loved amongst the adventure aficionados.
This exhilarating and super thrilling trek attracts lot of adventure seekers every year. Moreover, the spectacular views of the surrounding at different times of the day leave almost every tourist and adventure lover speechless with its charm. Triund Trek is known for its undulating and well defined trails which are steep and passes through the scenic forests lined with oak and rhododendron. Being one of the famous treks in India, every year numerous people search about the information of Triund Trek and hence EaseMyTrip has bought all the information about this much loved trek.
What is the Best Time to Go for Triund Trek?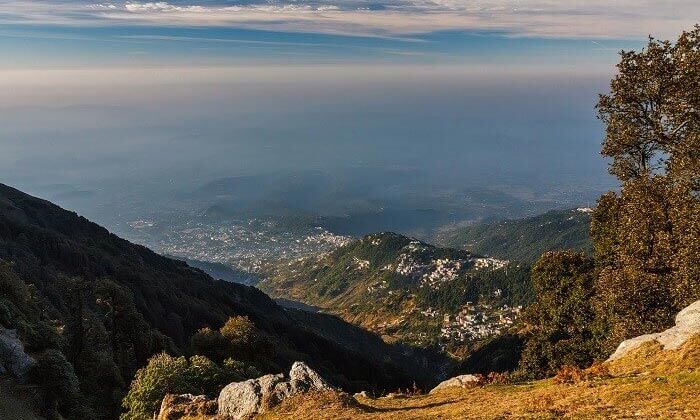 The spectacular Triund Trek is accessible throughout the year except for two months that is January and February because of heavy snowfall. The heavy snowfall in this region during these two months blocks certain sections of Triund trekking route. It is one of the popular trekking routes in India and the best time to visit Triund is between March to June. During this time you can experience comfortable, soothing weather with clear views.
How to Reach Triund?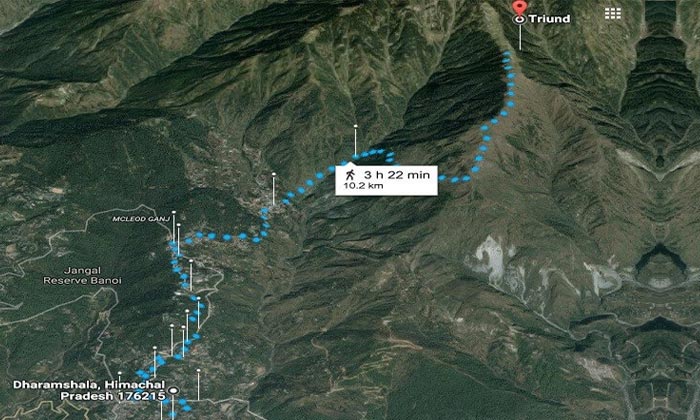 There are numerous ways by which you can reach Triund. You can opt to reach destination by train, airport or by bus.
Base Camp is at Dharamshala

Nearest Airport to Triund Trek is Gaggal Airport which is just 13 kilometers away from Dharamshala. If you're planning to go Triund then book the cheap flight tickets at EaseMyTrip.com.

Nearest Raiway Station to Triund Trek is Pathankot which is nestled 85 kilometers away from Dharamshala.

Enroute Attractions include Shri Kunam Pathri Devi Temple, Shiva Café, Gallu Devi Temple and Bhagsu Waterfalls.
Highlights of Triund Trek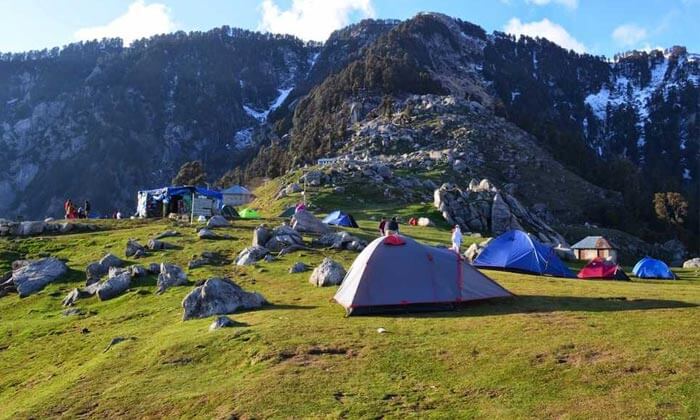 Time Duration Required: 1 night and 2 days

Distance: 7 kilometer from Mcleodganj to Bhagsu Village and 3 kilometer from Bhagsu Village to Triund.

Time Required for Completing the Trek: 3-4 hours from one side

Difficulty Level: Triund Trek is easy to moderately challenging
Triund Trek is a popular trek which attracts experienced trekkers and amateurs as well. The trek includes gradual to steep ascents which even the newbie's can cover easily. Moreover, the distance of Triund trek is not long and hence it is also not very exhausting. First 5 kilometers of Triund trek is easy, simple and not undulating but afterwards the trek route gets steep which demands a sturdy walk. However, Triund trek is fondly called as 22 curves because the trek has 22 sharp curves on the route. Moreover, the trek becomes a bit more difficult and challenging in winters because of the presence of snow on the route which makes walking on the route challenging for the adventure seekers.
Things to do in Triund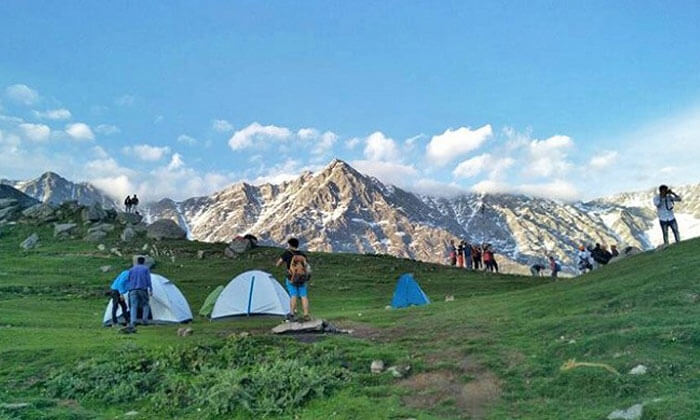 Triund being one of the popular tourist attractions magnetizes numerous nature lovers and adventure enthusiasts. Tourists visiting Triund for trekking can also indulge in various other activities. Below is the list of things which one can experience in Triund.
Camping at Triund

: Camping is one such activity which tops the list of things to do in Triund. For the nature loving trekkers the view of the evening sky from Triund is so blissful that it can anytime convince you to take a tent here. Moreover, tent can be easily rented from Triund for the best camping experience in the spectacular surrounding.

Laka Glacier Trek

: After Triund Trek, there is a Laka Glacier trek above Triund which is quite famous for offering the astounding views of the natural beauty of the area. However, this trek is way too tedious for the beginners as the route includes steep uphill trekking. This trek is around 2 kilometers uphill from Triund and the whole stretch offers the spell-bounding views of the Dhauladhar snow clad mountains and Kangra Valley.

Visit to Bhagsu Waterfall

: This spectacular waterfall is nestled on the way to Triund and is known for its famous old Shiva Temple. Bhagsu waterfall is 20 feet height and is surrounded by natural bliss. It is one of the must visit attractions in Triund.
What All You Should Pack?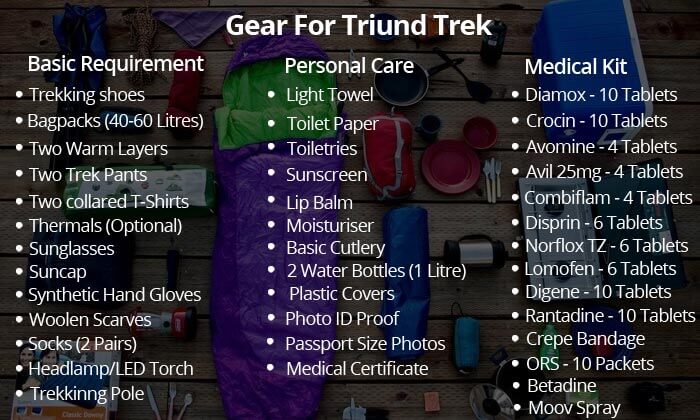 Basic Tips for Triund Trek
Try to go for Triund Trek with somebody who has already done it before. However, you can also hire a trek guide.

You can take the guesthouse near Gallu Devi Temple area. If you want you can also take a halt before going for the trek.

For the better and memorable experience try to stay at the camp in Triund but guest houses are also available there. The guesthouse is run by the Forest Department which the trekkers can book at Dharamshala or directly

Try to go for trekking with good pair of shoes for comfortable walk.