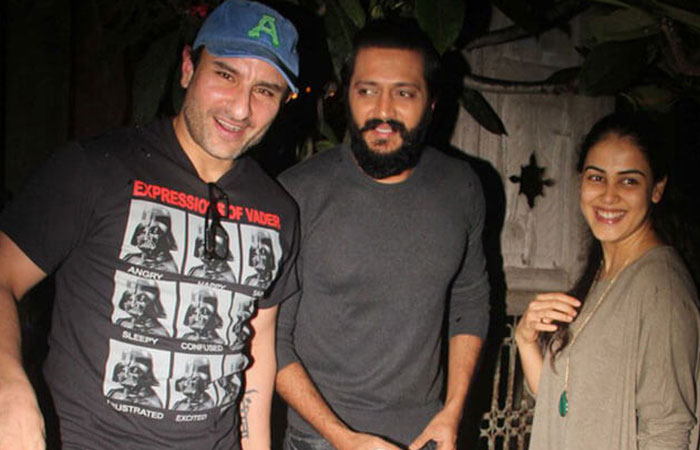 If you admire Bollywood celebrities and live in Mumbai, you have the fair advantage of spotting your favorite ones dining at one of the city's most popular food joints. Spotting Bollywood celebs isn't uncommon for Mumbaikars as the Bollywood industry resides here. And as many of them love to eat, they often frequent visit some restaurants more than the others. So, whether you are new in the city or just love to take a look at them in person, Explore these places and you are likely to find a celeb roaming around like a normal being.
Olive Bar & Kitchen, Khar (West)

The place offers food, drinks, perfect ambience and some good company of celebrities. You can easily spot various bollywood stars here and there in the bar. Aamir Khan, Saif Ali Khan, Kareena Kapoor Khan, Sonakshi Sinha, Sonam Kapoor, Varun Dhawan, Kangana Ranaut, Irrfan Khan, Sridevi Kapoor, Deepika Padukone, Ranveer Singh and Katrina Kaif are just a few names.




PVR Juhu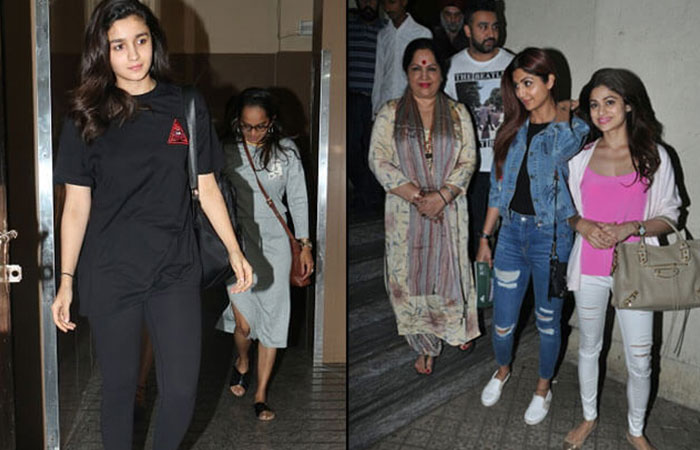 This is every celeb's favourite cinema. Regular visitors at this theater include, Alia Bhatt, Shraddha Kapoor, Anushka Sharma, Varun Dhawan and Sonam Kapoor. You can also try PVR Versova, which also hosts several movie previews of famous bollywood stars. One Selfie and the price of the expensive popcorn becomes worth.
Prithvi Theatre, Juhu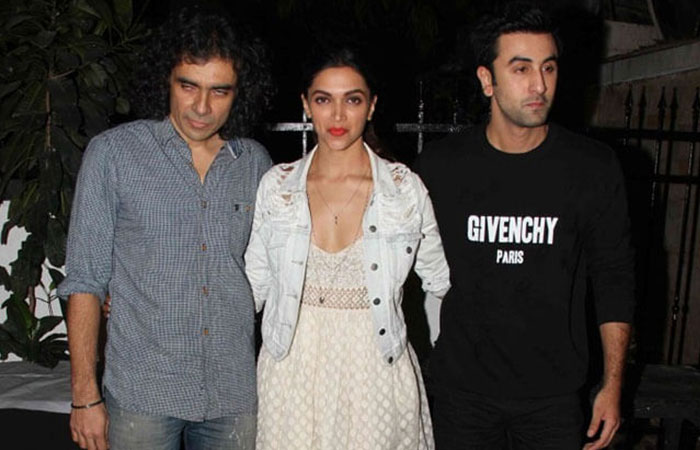 Become a good actor or just be around a famous one, Prithvi Theatre is one of the perfect places to spot your favourite Bollywood star. When you visit to watch a play, do not forget to try food at its famous Prithvi Cafe. The food is affordable, delicious and fulfilling. Not just one or two, you will come several Bollywood regulars including Aamir Khan and Kalki Koechlin.


Taj Lands End, Bandra (West)

Enjoy delicious food ordering at the Ming Yang , which is also a favourite restaurant of Shah Rukh Khan as he likes to visit atleast once in a month to enjoy dining with the family. Hritik Roshan likes its steamed fish and dim sums and if you are lucky, you might also get to see John Abraham, Rekha and Shahid Kapoor.
Gold's Gym, Bandra (West)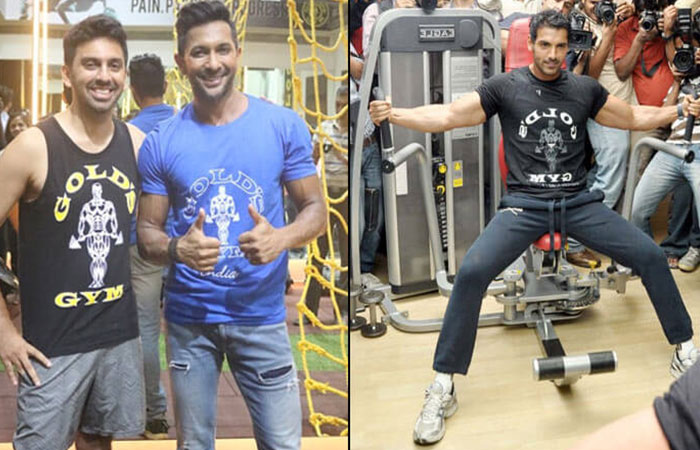 It is a famous place where you will see Salman Khan and John Abraham sweating out. Come here and sign up for the glimpse and who knows, you get to witness some more.
Leaping Windows, Versova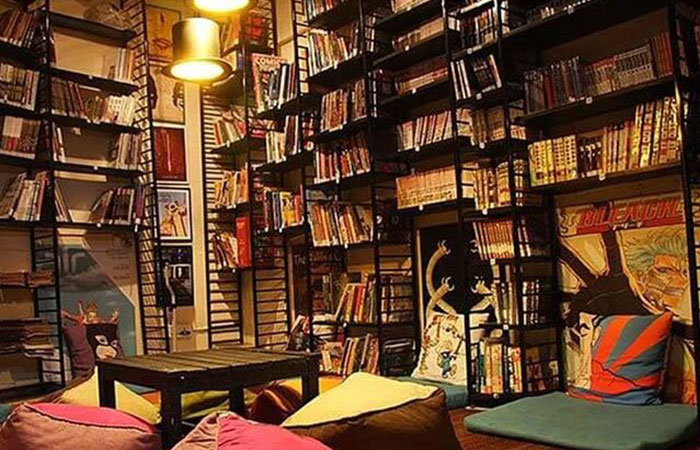 Located off the Yari Road is a coffee cun comic book store which is apart from usual activities is a center of script reading sessions where you can spot Anurag Kashyap, Rajkummar Rao, Bejoy nambiar and Kalki Koechlin.
JW Marriott Hotel Juhu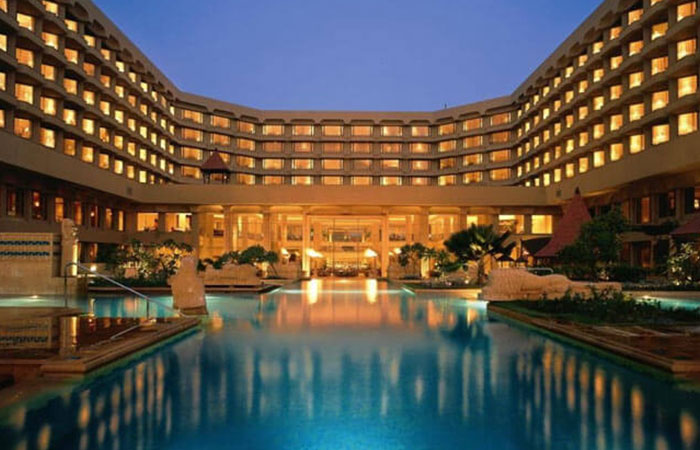 JW Marriot is a 5 star property located overlooking the Arabian Sea and a place where you cannot go wrong at celebrity spotting. Walking down the hotel, you can easily have a face time with your most favorite celebrities. The hotel remains a host to the biggest meetings and biggest parties of Bollywood. Be it in the lobby, bakery or the pub called Enigma, the stars can be witnessed.
The St Regis Mumbai, Lower Parel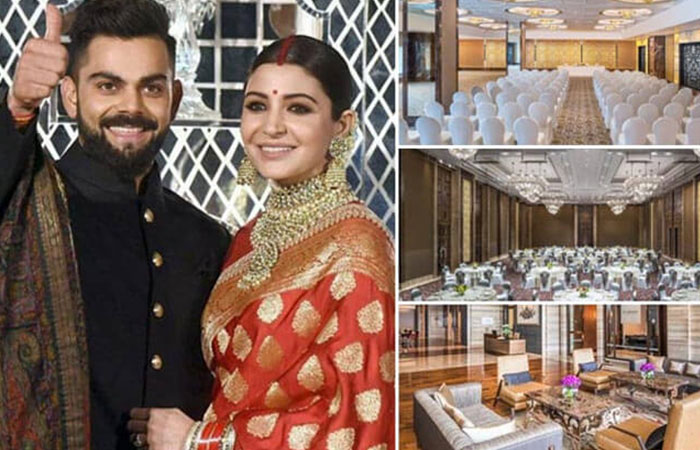 It is a place where wedding receptions of two famous Bollywood Celebrities have happened namely, Bipasha Basu-Karan Singh Grover and Shahid Kapoor- Mira Rajput. From Randeep Hooda to Varun Dhawan to Parineeti Chopra, majorly every celebrity has once been there.
Siddhivinayak Temple, Prabhadevi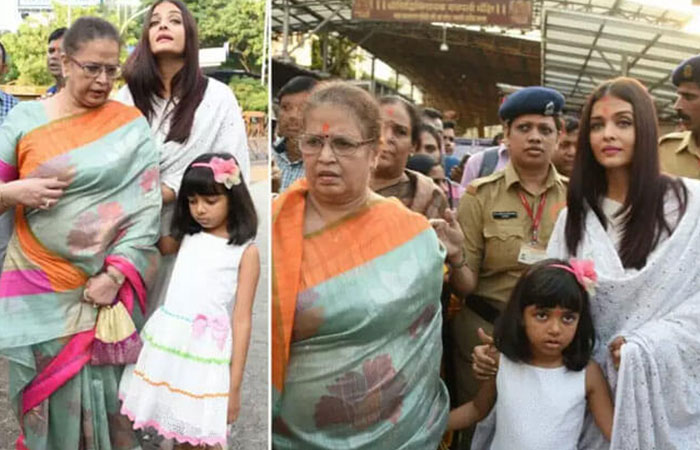 Among its faithful devotees, you can spot Bachchans Family, Vidya Balan, Shilpa Shetty Kundra, Rani Mukherji, Sanjay Dutt and Deepika Padukone. While your trip to Mumbai, along with taking the blessings of divine, you can also be around your famous filmy star.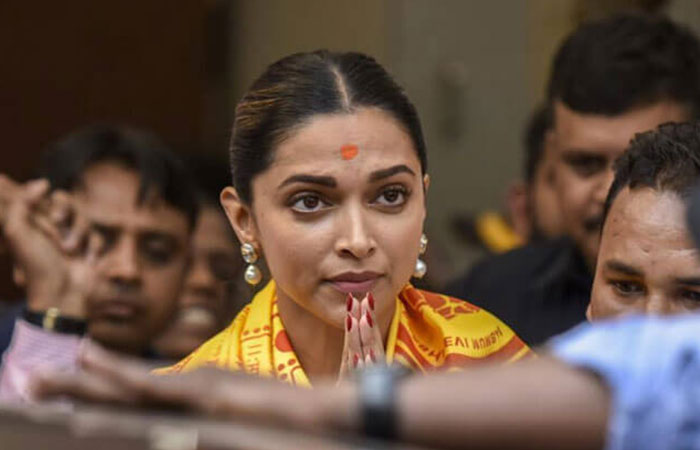 Bandstand Promenade, Bandra (West)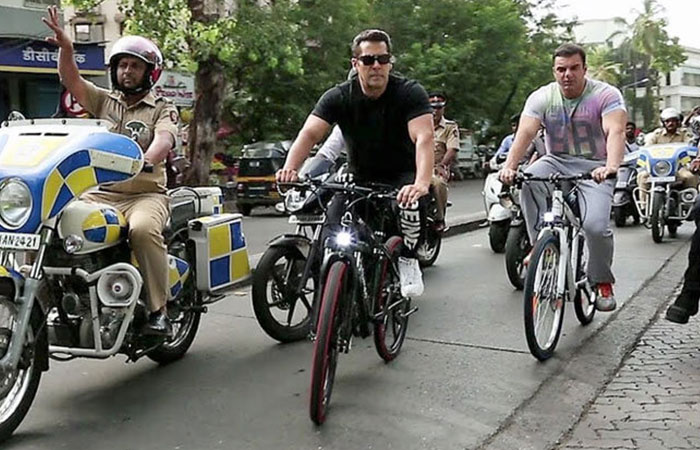 It is one of the major attractions of Mumbai visited by the city's elite. SRK lives nearby, you can see Salman Khan cycling around every now and then, Rekha comes to hangout. So, to miss out any chance of being near to your movie stars, simply head straight to the bandstand.
Film City, Goregaon (East)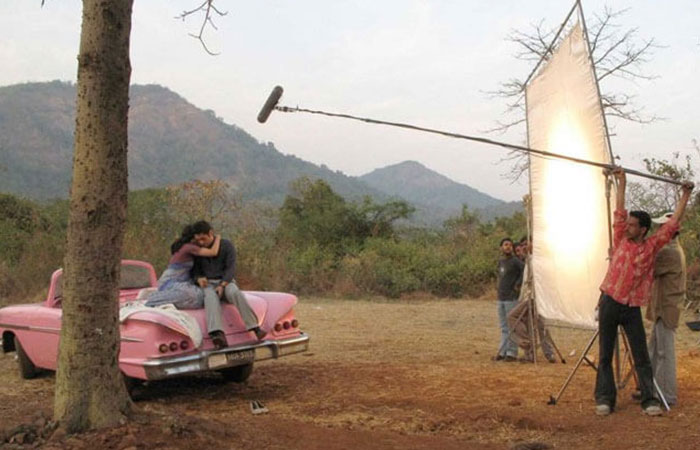 This is a very obvious place where you can see huge number of Bollywood stars. The place is the shooting spot of the majority of the Indian Movies. The place houses several studios as well as huge sets erected across the wide area reserved specially for shoots. So, a tour to film city is your best chance of spotting your favourite celebrity.
Mumbai Airport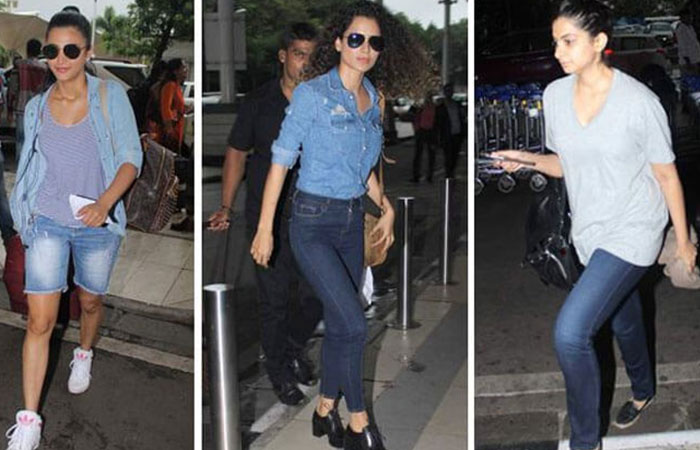 This one point is a celeb spotting hotspot in the city of Mumbai. Here every now and then you can see your favourite stars, all dressed up gorgeous and going for their travel. So, the next time you drop into the airport, who knows who you may spot.


Pali Village Café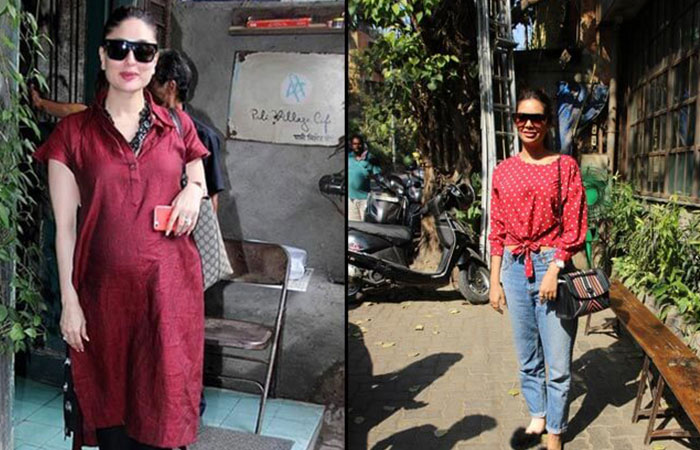 This fashionable restaurant, located at Pali Hill is almost every Bollywood celebrity's beloved eating joint. The café has a rustic decor, romantic setting, warm hospitality and mouthwatering food which you will never forget. So, book a table for you and you may get a chance to meet your dreamy Bollywood celebrity.