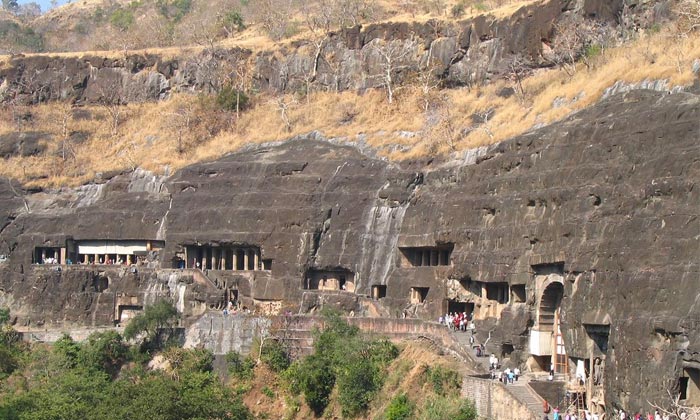 India is definitely home to some of the amazing historic monuments, popular religious places and mesmerizing landscapes. Along with natural gifts and heritage walks, India is also known for its numerous mysterious caves. Here, the discussion is not only about the famous caves of Ajanta, Ellora and Elephanta. There are a lot more beautiful caves in India that one should definitely explore. Some caves have spectacular sculptures and carvings, while some have gorgeous mounds on them. Most of these caves are the greatest examples of the architectural skills of that era, which depicted some really interesting Buddhist life and teachings. By exploring these caves, you will not only get the indulgence of a leisure trip but will also have a better understanding about the rich heritage of India.
Know about the most mysterious and striking caves in India, which you would definitely love to explore.
Ajanta Caves, Maharashtra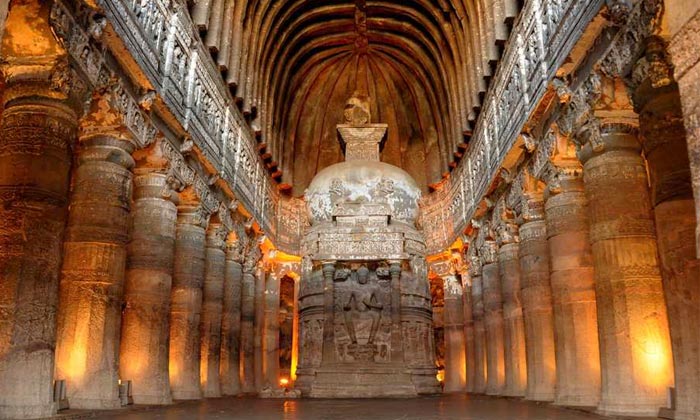 Located close to Jalgaon in Maharashtra, Ajanta Caves have 30 rock-cut Buddhist caves dating back to the 2nd century BCE. As per the Archaeological Survey of India, many sculptures and paintings of these caves are finest examples of Indian art and paintings. These are inspired from the religious art of Buddhists. There are depictions of Jataka Tales in these caves which will take you back in your childhood. Along with Ellora caves; it turns into the major tourist attractions of Maharashtra.
Borra Caves, Andhra Pradesh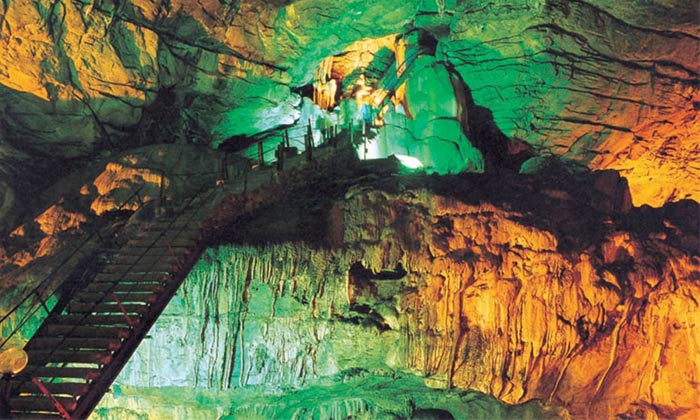 Situated in the Vishakhapatnam district of Andhra Pradesh, Borra Caves is one of the largest in India. Located at an altitude of 705 meters, these caves showcase striking variety of speleothems in different shapes. The Borra Cave is 80 meters deep, which is supposed to be on one of the deepest caves. Borra Caves has a Shiva lingam and some interesting myths are attached to it. Due to being located in Araku Valley of Ananthagiri hills, the caves enjoy magnificent views.
Bhimbetka Caves & Rock Shelters, Madhya Pradesh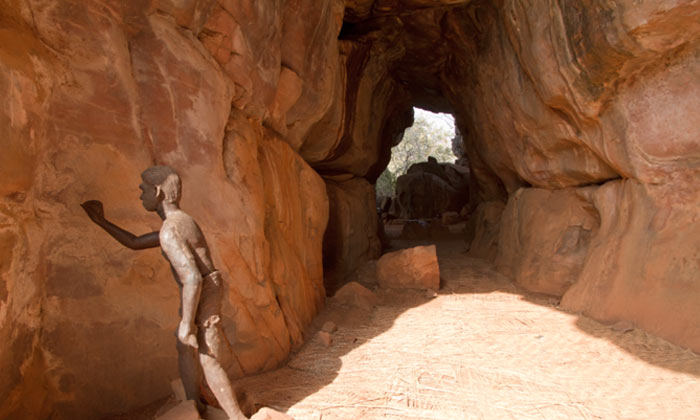 It is a UNESCO World Heritage Site demonstrating one of the prehistoric traces of human life in Indian sub continent. This used to the foundation of the South Asian Stone Age. Situated inside the Ratapani Wildlife Sanctuary of Madhya Pradesh, Bhimbetka Rock Shelters cave is one among the most amazing caves displaying the early traces of dance. A team of archaeologists have discovered many more prehistoric rock shelters in this cave. The main attraction of this cave is the rock paintings and sculptures that are around 30,000 years old. Colors of the most of these paintings have faded as natural colors have been used to paint. It is really interesting to visit the cave.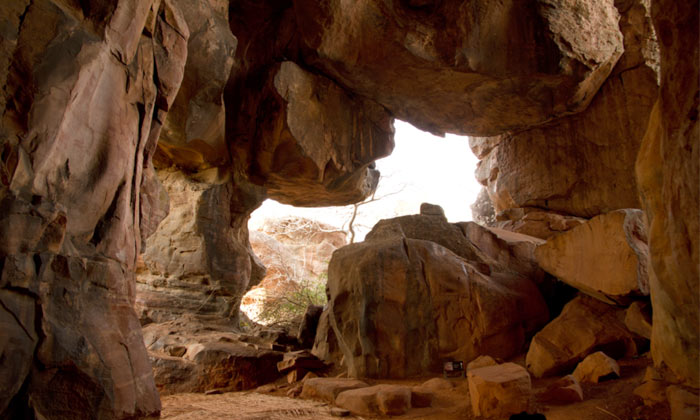 Amarnath Cave, Baltal, Jammu and Kashmir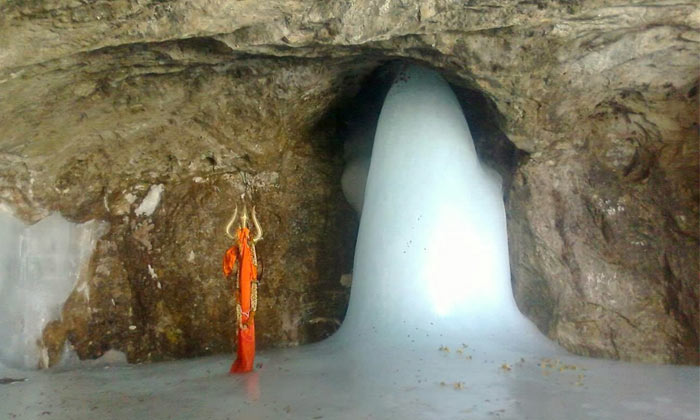 Amarnath Cave is one of the holiest places for Hindus, which is among the biggest tourist attractions of India. Situated in Jammu and Kashmir in Baltal, the cave is situated at an altitude of 3,888 meters and has a great significance in Hinduism. There is an ice stalagmite symbolizing the Shiva linga. This attracts lots of tourists from all over world and supposed to be one of the most admired shrines in the country. Pilgrims come at this gorgeous place while facing the extreme climates. As per the religious beliefs, this ice linga changes its shape according to the different phases of moon.
Undavalli Caves, Andhra Pradesh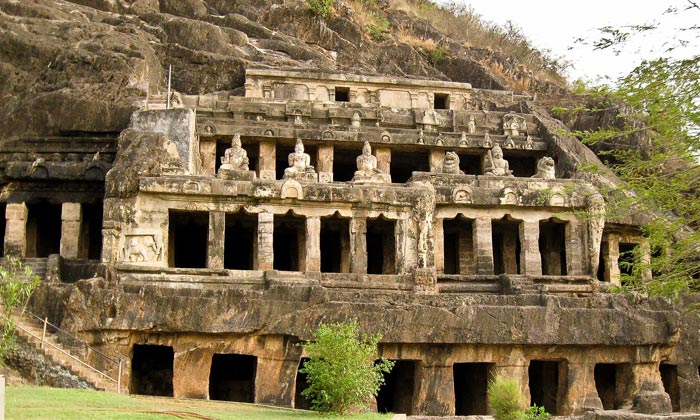 Located at about 6 km away from Vijayawada, Undavalli Caves in Andhra Pradesh is a wonderful example of the Indian rock cut architecture. Formerly, it was a Jain cave that represents the Khandgiri and Udaygiri architectures. Undavalli Caves are made of sandstone and were made in the 4th and 5th century AD. There are several caves here and the largest one has a huge and eye-catching idol of Vishnu in a reclining position. The cave depicts how Buddhist architecture led into the creation of these stupas and artifacts that were later converted into Hindu temples.
Udayagiri and Khandagiri Caves, Orissa
Located close to Bhubaneswar of Orissa, Udayagiri and Khandagiri Caves are perfect blend of man-made and natural. The caves enjoy highly religious and archaeological significance. The caves are dotted with complex and decorated sculptures and formations. It is said that these caves were originally created with a purpose to provide dwellings to the Jain monks. Literal meaning of Udayagiri is sunrise hill and Kandhagiri means broken hill. Beautiful sculptures of these caves are considered as treasures.
Vaishno Devi, Jammu & Kashmir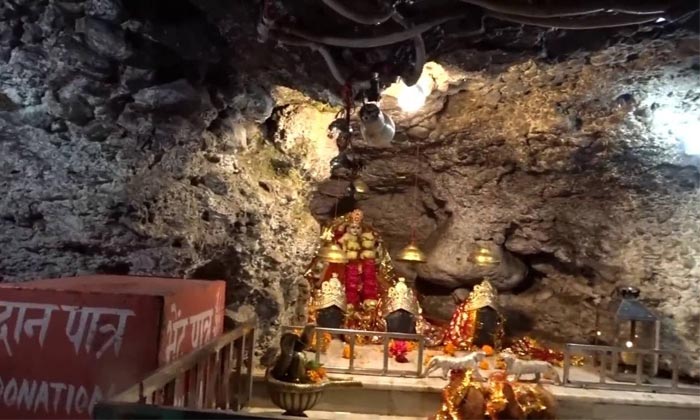 Vaishno Devi is one of the most popular cave temples in India, which is also one of the holy Hindu pilgrims of the country. The cave temple is dedicated to Shakti and located in the Trikuta Mountains. The idol of the main deity in this temple is a stone structure that represents three goddesses- Saraswati, Kali and Lakshmi. There are many legends attached to this temple that add a mysterious element to this temple.
Badami Caves, Karnataka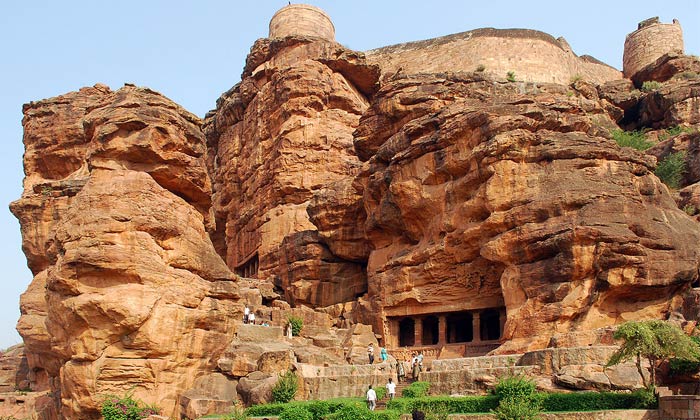 Badami Caves are a total of four caves, which are perfect illustration of the Indian rock cut architecture and the Badami Chalukya architecture. It is a UNESCO World Heritage Site and protected from all types of damage occuring. Some of its temples depict really great Hindu temples. Designs on these caves have transformed the Malaprabha River valley into a formation of temple architecture. The caves depict the original evidences of wall painting and Indian art. Architecture of these caves is inspired from the Nagara and Dravidian style. Each cave has a mandap, stunning pillars, a stately verandah and a sanctorum. If you love to click pictures of mysterious ancient sculptures, it is a place for you.
Elephanta Caves, Maharashtra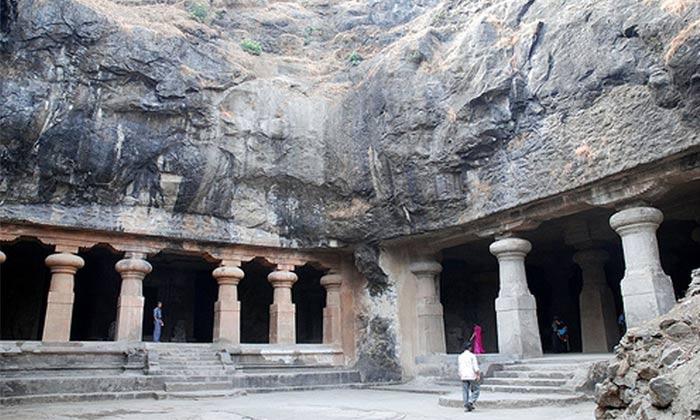 Elephanta Caves are the collection of the sculpted caves on the Elephanta Island in Mumbai Harbor. It can be reached through the ferries available all through the day from Mumbai. The island features two groups of caves — the first one is a group of five Hindu caves while the second is a group of two Buddhist caves.
Ellora Caves, Maharashtra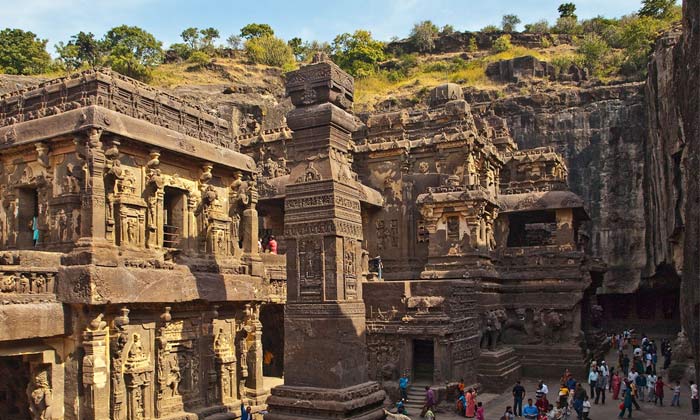 Ellora Cave is an archaeological site, which is located 29 km away from Aurangabad in Maharashtra. It is known for its monumental caves and is a World Heritage Site. There are 34 caves, which are in fact structures excavated out of the Charanandri hills. There are Buddhist, Hindu and Jain rock-cut temples and religious structures here that were built between the 5th century and 10th century.