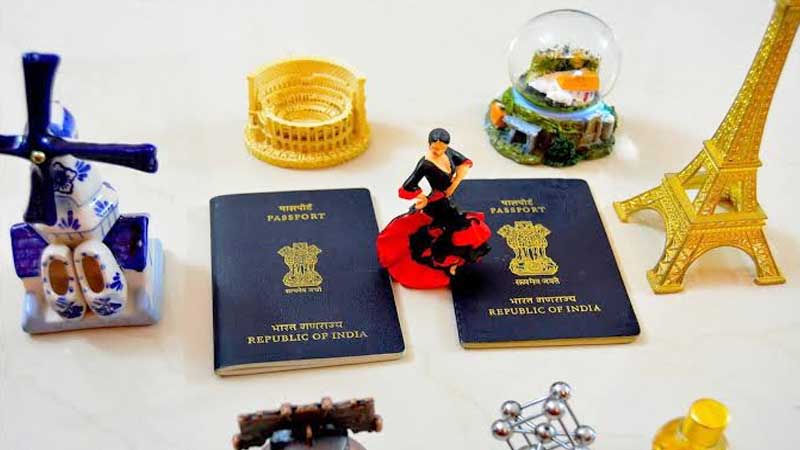 Travelling is not only a wonderful thing to do but an amazing experience too that you come across rarely.Everyone should visit some place in a year that they have never seen earlier. India is full of beautiful sights to explore but it always exciting to know what is there beyond the border line.To satiate this curiosity, you often go for a trip to overseas locations by following numerous formalities. To enter legally into another country, travelers have to follow certain norms. The long time process of Visas has always discouraged travelers from taking a last minute trip to abroad. To get visa of many countries, you have to face many hassles. However, you will be pleased to know that there are many countries in the world that Indian citizens can visit without a Visa. Explore the countries that you can visit without Visa.
Bhutan

Bhutan welcomes its tourists with whole heartedly and pleases them with lush greenery, impressive views of Himalayas and picturesque monasteries. It is one of the Visa free countries for India, which means you just have to be an Indian passport holder and no visa is needed to enter this peaceful country. What a better place can be to go for a little break overseas. Bhutan is one among the most peaceful locations in the world, which makes it an ultimate holiday destination for people seeking mental peace. The only airport of the country is at Paro and it can be reached by Druk Air from Delhi as well as Kolkata. One can also drive through if he could make tickets available at last minute. Places like Dochu La Pass, Gangtey, Paro, Thimpu, Taktsang and Lakhang can be visited here.
Dominica

Dominica is a mountainous nation in Caribbean Islands. It is a perfect destination for beach vacation and it sounds even great when you come to know about the fact that it Indian citizens don't need a visa to enter here. Dominica grants Indian citizens a stay of 22 months without a visa, which make it one of the visa free countries for India. It is absolutely meant for those who want to relax while enjoying the views of the stunning ocean and various seaside activities. The island is surrounded with lush green forests and features several mountains. The country also has as many as 300 rivers and the second largest hot spring of the world - Boiling Lake. No direct flights from India to Dominica are available but you can take connecting flights and visit this stunning destination.
Mauritius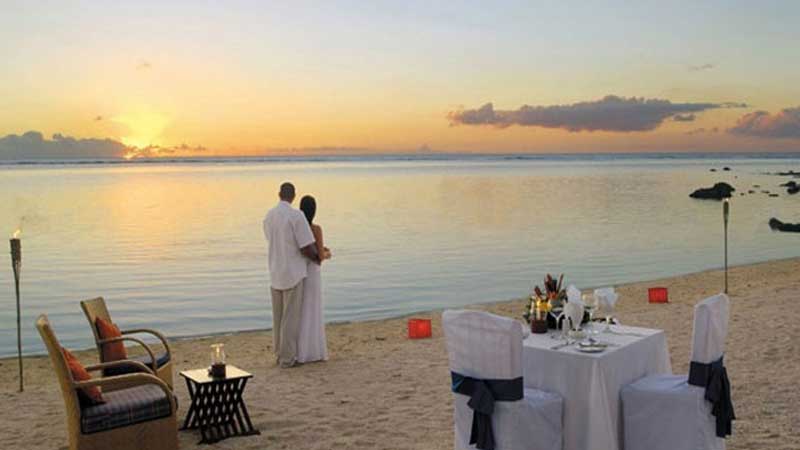 Mauritius has been a preferred honeymoon destination for all, but it is not only a honeymoon destination. You can go there for family trips and holidaying with friends. There are plenty of things to do in Mauritius from snorkeling to scuba diving, from sailing to fishing and from shopping to enjoying the nightlife. The most important thing is that Indians don't require a visa to go there.You can enjoy here the most amazing sunsets of your life. Being wonderfully accessible from India, Mauritius offers a vacation of 7 days with accommodation and flight at around Rs. 1, 00,000 per person.
Jamaica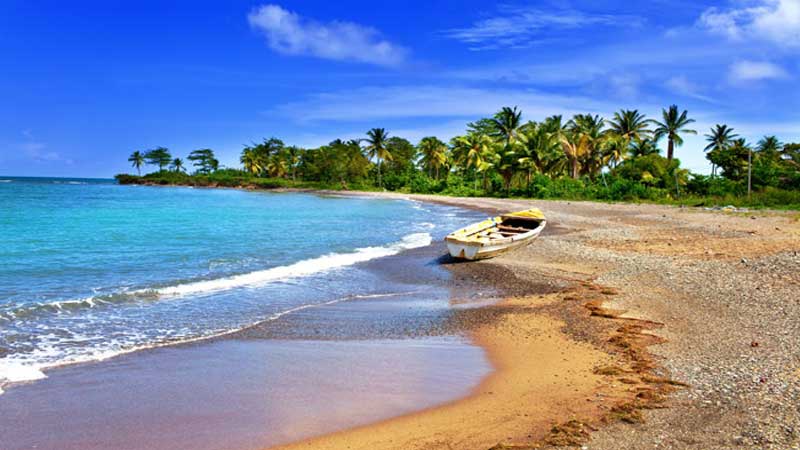 While referring about Jamaica, pictures of lazy day on beaches flash clearly in our mind. Jamaica is the wonder full depiction of a tropical island, which enjoys lush hilly forests, sea coasts lined with reefs and great nightlife. It seems that Jamaica was created to give the world an ideal place for a break. In Jamaica, you can enjoy many wonderful activities along with great sightseeing opportunities.The best thing is that Jamaica is one of the countries without Visa. Tourist visa is not needed here for Indian citizens fora stay up to 6 months.
Fiji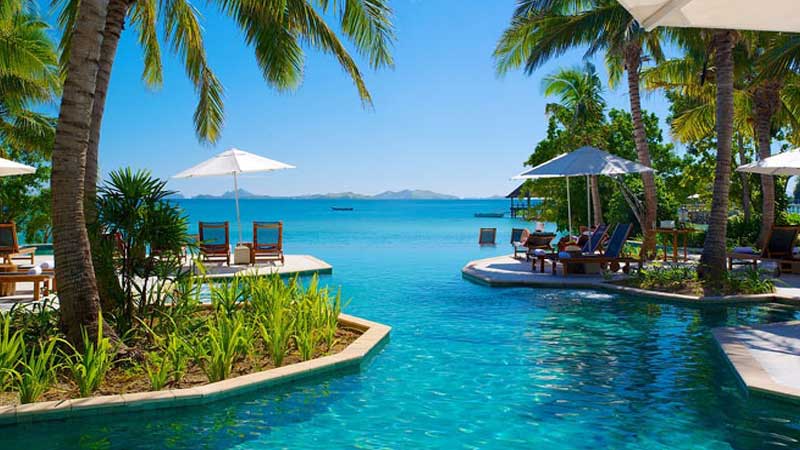 Fiji is home to the charming blue lagoons, beaches dotted with palm trees and some of the best beachside activities.There is no requirement of visa for Indian passport holders for a period of 4 months. Doesn't this sound great? Fiji creates a wonderfull picture of an interesting island and offers a lot more to see like Denarau Island, Mount Tomanivi, Sawa-i-lau,Bouma National Heritage Park and Navala Village. You can enjoy here eco-activities from mountain climbing, surfing, and coral diving and zip-lining.
El Salvador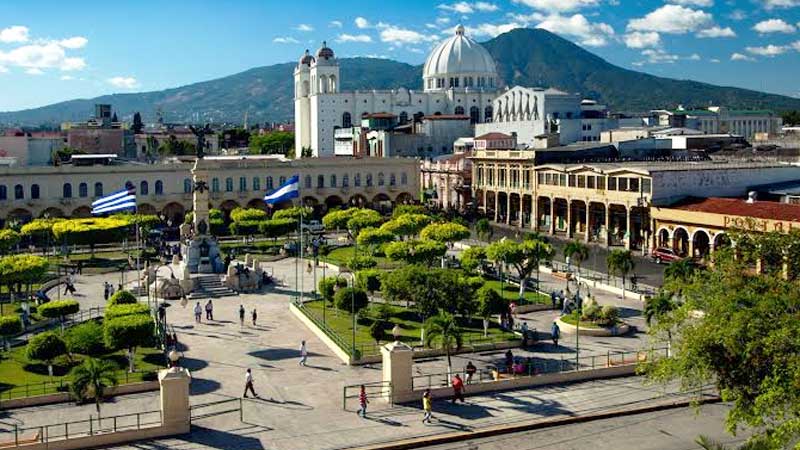 El Salvador is a small country in Central America which is generally not heard by many people. However, this American destination is one of the Visa free countries for India since it doesn't ask for Visa from Indian passport holders for a vacation. San Salvador has a thriving nightlife and an equally grand arts and culture panorama.One can spend some idle time at the outdoor markets of the place and fill your nights with many excitements. Alegriais a gorgeous mountain town in El Salvador. It is very rich in flowering plants. This tiny country offers outstanding surfing on secluded beaches, coffee plantations near the volcanoes, vibrant Spanish colonial towns and inspiring national parks.
Hong Kong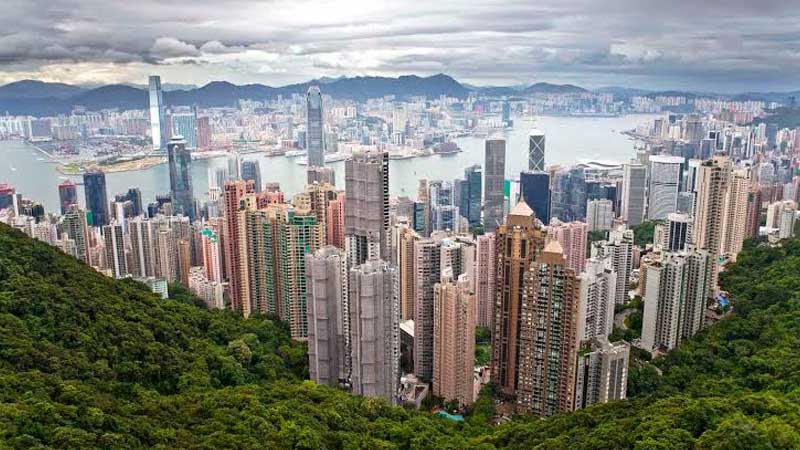 Very few know that Hong Kong provides a visa free stay of 14 days to Indian passport holders.It means Hong Kongis one of the Visa free countries for India.You just have to fly Hong Kong directly from India. So, it becomes simpler for you to access the nearest Disneyland. Hong Kong is one among the most pulsating countries in Asia, which offers thriving nightlife and great options for shopaholics. One of the greatest things about Hong Kong is that one can explore it with family as wellas friends. A time of 14 days is sufficient to explore this place. All key airports in India have direct flights for Hong Kong.
Nepal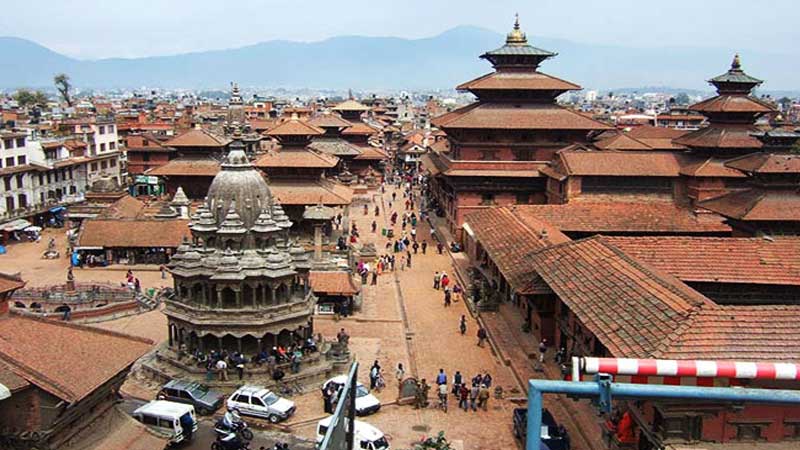 Nepal is the neighboring country of India, which doesn't ask for any type of visa from Indians. In fact, even Indian passport is also not necessary for Indians to enter into this small and peaceful country. You only should have a valid ID-Address proof with photograph on it. Nepal is home to the highest mountain peak in the world that is Mount Everest. It is a heaven for the trekkers and offers great trekking opportunities in its hilly ranges.Other beautiful aspects of Nepal that you can come across on trip are its rich culture, beautiful lifestyle and charming splendor.
Cook Islands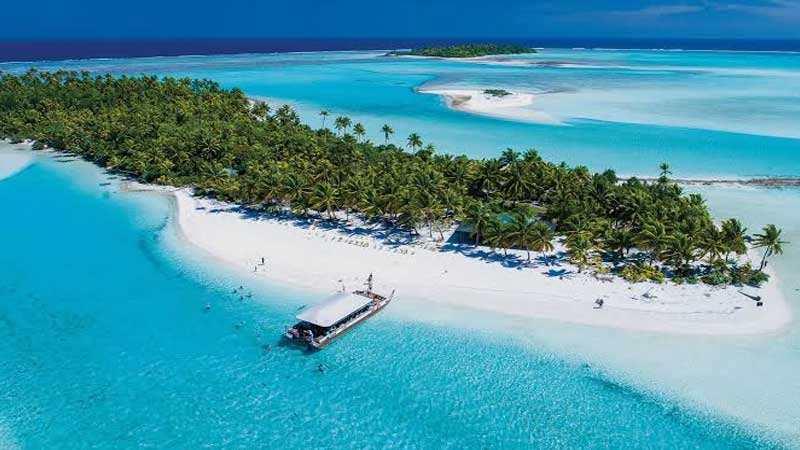 The stunning nation in the South Pacific, Cook Islands is home to 15 widely scattered islands.The place enjoys great cafe culture, mushrooming creatively organic food scene and a range of bars and clubs. From rugged mountains to vast lagoons and coral reefs, the country also features several snorkeling and scuba diving destinations. An interesting thing about Cook Islands is that it offers Indian citizens a stay up to 31 days without tourist visa.
Macao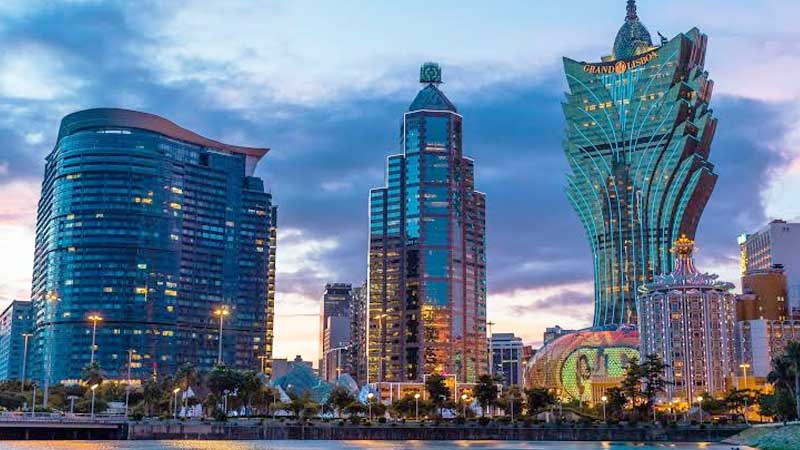 Macao or Macau is a special administrative region of the People's Republic of China that was ruled by Portuguese Empire from the mid-16th century to 1999. Often called as the Las Vegas of Asia, Macau is one of the richest destinations in the world. An interesting thing about this place is that Indians don't need tourist visa to visit Macao and for a stay up to 30 days.
Samoa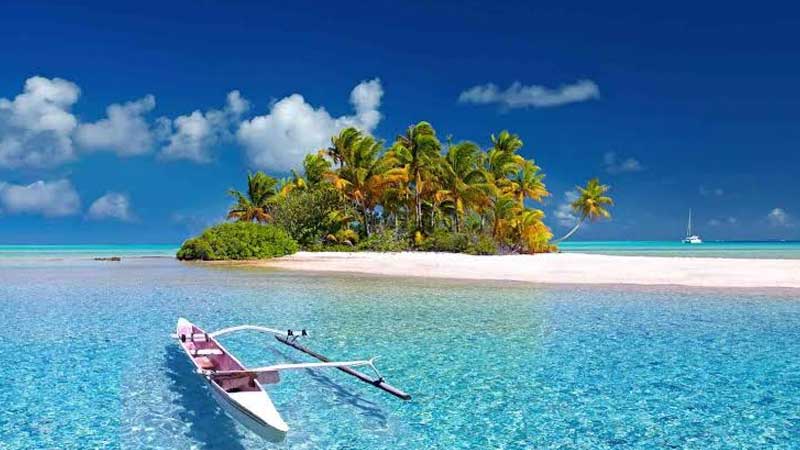 Samoa is a country comprising of several islands. It features reef-bordered beaches with ruggedand rain forested interiors of gorges and waterfalls. Upolu is the most populatedisland of Samoa whilemajor islands of the country have small villages or unoccupied. For a stay up to 60 days in Samoa, you don't need to take a tourist visa.
A beautiful collection of 60 unspoiled islands, British Virgin Islands envelop the best of the Caribbean into a beautiful destination. Each island of this destination has its own characteristic, which give a magical feel to its visitors.
If you are willing to take a trip overseas without getting involved into visa process, then visit any of these destinations. For flight tickets and hotels, you can visit EaseMyTrip.com.