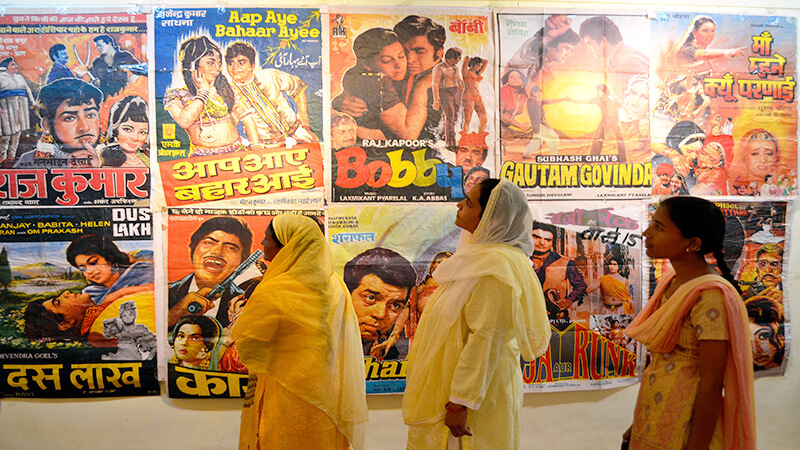 Long back ago, a night filled with grandeur, glamour, and shimmer was born. The dream to show the world the Indian Cinema, came to life. IIFA connected people, cultures, and nations through celebrating cinema.
IIFA is coming back after two-year-long hiatus, and we are sure it will be a night to remember. From Sheshan to Atrangi Re, followed by 83, shiny glimmering dance performances will definitely brighten up your night.
This year IIFA 2022, will be held in Yas Island from 20th May to 21st May 2022.
The destinations in and around Yas has so much to offer, that we are sure, one will return with trunk loads of memories, still making you want to go back to the place.
The island is located 20km from Abu Dhabi, but it has places that we are sure will interest you. Yes, we are talking about the famous Yas Island where they host the Formula One Abu Dhabi Grand Prix since 2009.
And if you are a luxurious traveler then, one is at the right place, the island offers world class resorts, golf courses, theme parks and surely a package full of adventure for all the people out there.
It has one of the fastest roller coasters, the Ferrari world theme park, also been said to be one of the most unique theme parks.
Let's explore all the things that we can do on Yas Island.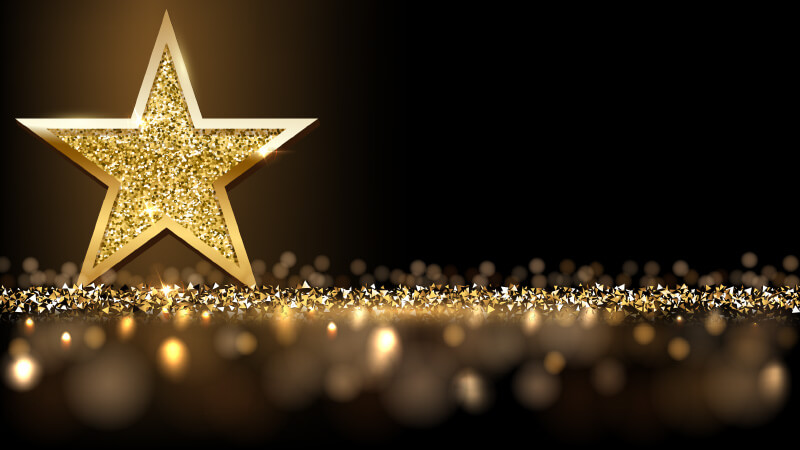 Does golfing interests you? Then Yas offers championship golfing. If you wish to experience, world class golfing experience, with lush green gardens and sea, then Yas Island is the place for you!
Looking for a luxurious getaway? We assure you Yas is the place! Why? Because Yas has most luxurious hotels and world class stays. It has top notch amenities and offers sea view. Did you know? Yas Island offers magnificent architecture as the Grand Mosque in Abu Dhabi. Small package and big surprises, is surely said after Yas Island, because everything is big in Yas Island.
Did you know?
United Arab Emirates has so much to offer, every other place has hidden, unknown facts. Prior, to discovery of oil fields, pearl trading used to be the key industry that was responsible to contributing to Abu Dhabi's economy.

Abu Dhabi has incorporated a method of sustainable city, that is planned to be running on renewable energy? It is also said, that it is estimated to house around 40,000 people and is said to be finished by 2025. With the sun looking down on the middle eastern country, they have planned in a way that it should make maximum utilization of the resources at hand can be achieved.

They have planned it in way that it will have variation of solar panels, including curved and normal ones, which are essential for sourcing higher energy. It covers about 22 hectares of land, solar panels and they produce 1700 megawatt-hours per year, which is said to be enough to power the city of this size.
Let's uncover the Unknown facts about Abu Dhabi: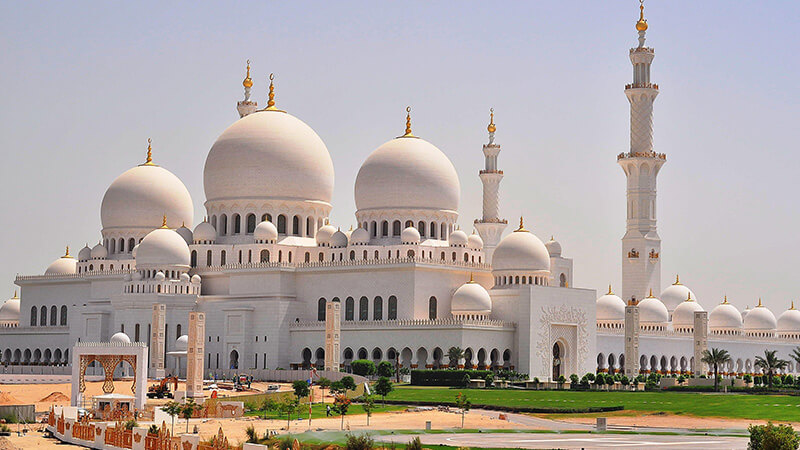 Abu Dhabi plans to challenge themselves in terms of diversity and has been exploring various avenues and intends to transform itself into major hub for medical tourism. They plan to upgrade themselves by hiring world class doctors and drafting policies, that will dictate the procedures to be followed, and also aim at upgrading the hospitals alongside constructing new ones has already started.

They have also been awarded as the safest city in the world! A country that preaches what it says!

Visit Sheikh Zayed bin Sultan Al Nahyan when in Abu Dhabi, it is said to house approximately 41,000 worshippers. Also, it has largest carpet and seven remarkable chandeliers, which were also featured in Guinness book of world records.

They have an air-conditioned bus stop! They are fitted with air conditioners, seats and see- through glass panes from top to bottom, and surely can be spotted easily, they plan to increase its numbers, with 100 stops already existing.

Have you ever heard about Chrysler Building? It is dominating New York's skyline for decades, was acquired by Abu Dhabi for a whopping 800 million dollars in the year 2008. It has also been recorded as the tallest building in the world, with its spire alone covering a mesmerizing distance of 37 meters.

Sky is the limit, have you heard about this phrase? Abu Dhabi took it quite literally and constructed the wacky structures. It has been dubbed as an 'innovative skyline' and surely has the capacity to charm with their fantastic design and near- to amazing possible structures.

Heard about Humpback dolphins? If you are a marine and wildlife enthusiast, then this might surely interest you, they are home to humpback dolphins, they provide them with favorable conditions and environment for them to thrive in. It has been estimated that approximately 2000 dolphins inhabit these waters, which also happens to be the highest for the species.

Did you know, emirates don't sell alcohol! The government has formed stringent laws that should be followed by the citizens. They only offer alcohol in five-star hotels and hotels on the pretext they should hold valid license.

They have the largest desert; it was shot by the late explorer Wilfred Thesiger in the year 1950. It spans to about 1,000 kms, and till where you can see, one only witnesses a patch of the desert. It is lush city that coexists along with these uninhabitable deserts, surely an add on, on the thrill factor!

Abu Dhabi is surely a rich emirate, but it represents how rich the emirate truly is. It is land of gold, that means kiosk were installed to dispense gold bars were installed. The kiosk, were installed and dirhams were fed into the computer, through an allotted slot. And the gold bar is dispensed in a box along with the receipt of transaction.

They the World's most expensive license plate! Saeed Abdul Ghafour Khouri records it by paying a whopping 14.3 million dollars for it. It has the digit '1' and it sits on his sportscar adoring it and also bears a testament, also showcasing an affluent position in the society.
Are you excited to fly to Abu Dhabi, this vacation? We are also unraveling facts about Dubai.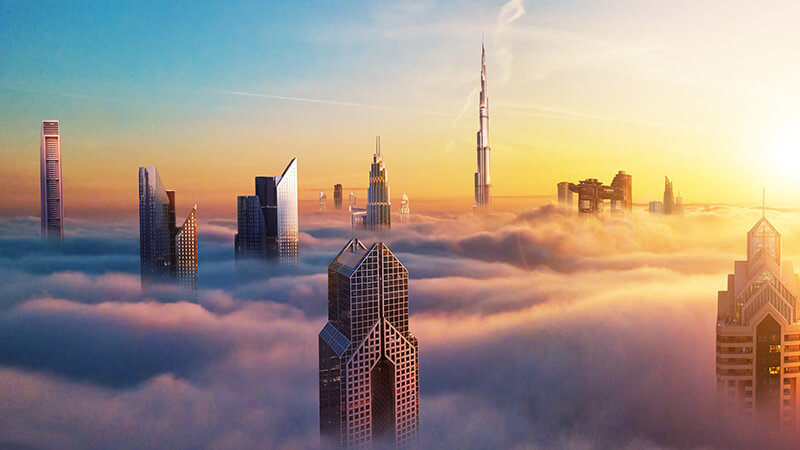 Did you know that Dubai has the largest mall in the world, it covers an area of 12 million square meters and also has whooping 1200 stores?

It also has the largest suspended aquarium, and holds up to 10 million liters, and is the largest suspended aquarium in the world. One can visit by going down till ground floor to witness marine life in such a grand scale. And it houses over 33,000 aquatic animals with over 200 species.

It has the biggest picture frame, it is 492 feet tall, and towers the skyline, surely a famous tourist spot. Must visit place, for sure!

A history fanatic, are you? Then we have a perfect place for you! A 155-million-year-old-fossil, famously known as the 'Dubai Dino', something that is permanently on display on the Dubai mall. It was excavated millions of the years ago and wow, almost All the bones are intact.

The sheiks of Dubai have amazing cars but the police, has more pizzazz and exotic cars. They have cars like Bugatti, Ferrari, Bentley, Lamborghini, Camaro, Mercedes and many more at there disposal. It can go about 407 kilometers. Some royalty they are used to!

You are paid if you loose wait, it is the ideal place if you look forward on losing weight. Crazy right? The government pays 2 grams of golf as a reward for shedding 2 kilograms of their weight. Surely, make every other calorie count.

The Emirates in Dubai are provided with free education, and they have the access to free medical aids and free residential places to stay in. Once they have gathered the education, they are encouraged them to get jobs so that they are able to repay the privileges given to them.

Dubai hosts a seasonal event popularly known as Dubai Global Village, held in the cooler months. In this their prime focus is to showcase the speciality of a country or a region in a particular field like handicrafts, food, clothes etc.

The district of Bur Dubai is home to the city's oldest tourist attraction.

Every other food chain will have an outlet in Dubai!

The temperatures in Dubai can touch up to 50-55 degrees during mid-summer. So, the Dubai Government has provided air-conditioned shelters for those waiting to go for public transport. Surely, the Emirates have a citizen centric government.

Strict rules in Dubai, is something we are all aware of. But did you know that engaging yourself in even the slightest of the criminal activities can get you imprisoned.Crime rate in Dubai is 0%, can you believe this? An individual engages oneself in criminal surely, you are behind the bars.

In Dubai, if a person can't clear off his debts in time, then he would be regarded as a criminal and can even get imprisoned for life. The Dubai Government doesn't tolerate any debt.

Dubai has decided to beat the scorching heat of summers by building its climate-controlled city called 'Mall of the World'. It is dome-shaped city will be a 7-kilometre pedestrian shopping district which will be fully air-conditioned and will have over 100 hotels, hospitals and more. It is expected that once built; this mall would be counted as one of the most popular tourist attraction destinations in the world.

When we speak of growth in Dubai, how could we forget about this enormous project, Dubai land. Dubai land is an amusement park just like Disneyland but twice the size of it. With the city having the tallest, biggest everything, this fact about Dubai is almost not so surprising at this point. A futuristic city for sure!

Another 'large' fact about Dubai, the Dubai Celebration Chain became the world's largest gold chain with an approximate length of 5Km and an enormous weight of 240Kg. It was created by the Dubai Gold and Jewellery Group (DGJG) to celebrate 20 years of the Dubai Shopping Festival (DSF). This 22 Carat gold chain showcases the pioneer of craftsmanship, and it took 45 days and 100 crafters to craft this beauty.

Burj Al Arab is one of the finest works of architecture humanity has ever seen. This mighty luxury hotel is the fifth tallest in the world with a height of 321m. It resembles the sail of a ship and also has a helipad near the roof at 210 m from the ground. The hotel is built on an artificial island, 280 m from

Jumeirah beach

.

Dubai's Government tries its best to improve the standard of living of its citizens. So it introduced a tax-free system which allows each to earn and save money as per their requirements. The tax-free system had played a vital role in Dubai's growth as many talented engineers, architects, etc. come to Dubai from across the globe. The taxes in Dubai were newly introduced in the year 2018.

The common animals kept as pets are usually cats, dogs, etc. In Dubai, pets are a status and style symbol of their owners. Some common pets are tigers, lion, cheetah, and other big cats. Usually, these pets to live a lavish lifestyle along with their owners.

Terminal 3 of the Dubai International Airport, is, in fact, the largest airport terminal in the world. It is no less than a shopping mall. It features a 5-star hotel - Dubai International Hotel, many apple stores, a swimming pool, a gym, Snooze cubes, jacuzzi and not one but TWO zen gardens! This makes your layover at Dubai Airport quite sorted.
We have laid out some of the most amazing facts about these places, surely a must-visit. Also, an add on, if you travel to these places this year, you get free IIFA tickets.
So, if you are planning to visit Abud Dhabi/Dubai, book with EaseMyTrip and get free tickets of IIFA Awards 2022.
Book with EaseMyTrip for all hassle-free travel.