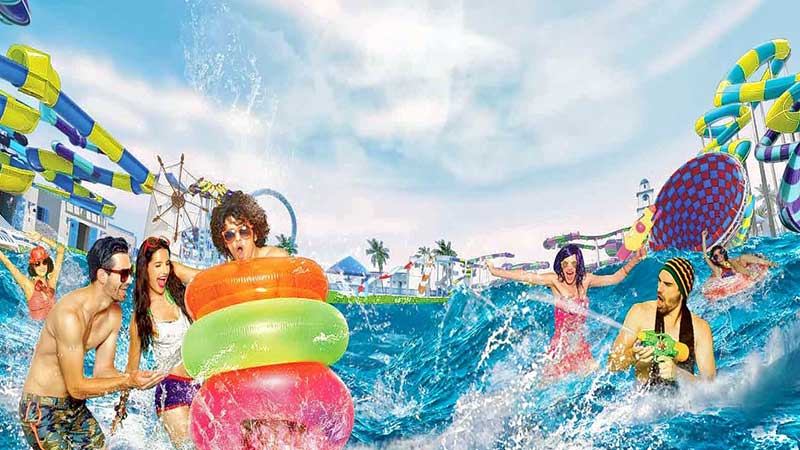 With a wide option of religious place and sightseeing sites, Pune standout amongst all the cities and offers unlimited places for entertainment and fun activity. From mystery rooms to adventure park, Water Park to scuba diving, sky jumper to archery, you have lots of options to have fun in Pune and where you can forget all the worries of life. You might have visited Pune, explored historic monuments and enjoyed luscious delicacies but, some places remains unexplored due to lack of knowledge.
In this article, you will get to know about the best places in Pune where you can rejuvenate with your friends and family. If you are fun lover and always excited to try something new then go ahead and plan a fun escape within the city.
Adlabs Imagica
Adlabs Imagica is opular all over Maharashtra as the best entertainment park in Pune. Here, you can have water rides, fun amidst snow, play lots of games and have spicy food to match your taste buds.
Address: 30/31 Sangdewadi, Khopoli-Pali Road, Near Lonavala, Khopoli, Maharashtra 410203
Entry Tickets: Theme Park: Starts from INR 999, Water Park: Starts from INR 599
Timings: 10:30 AM – 8:00 PM
Absolute Scuba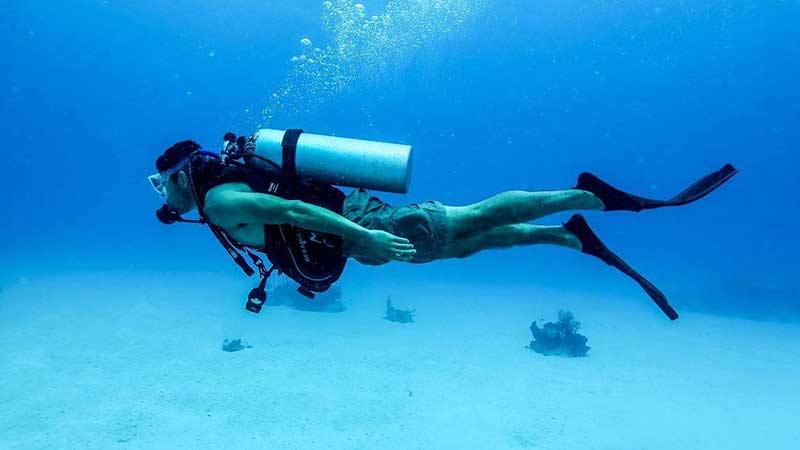 One of the most fun places in Pune is Absolute Scuba. For all those marine world lovers or who want to experience Scuba Diving to explore the life under water must visit this place.
Address: Royal Connaught Gardens, Boat Club Rd, Bund Garden, Sangamvadi, Pune, Maharashtra 411001
Training Charges: INR 750
Timings: 9:00 AM – 5:00 PM
Seven Wonders Dream Park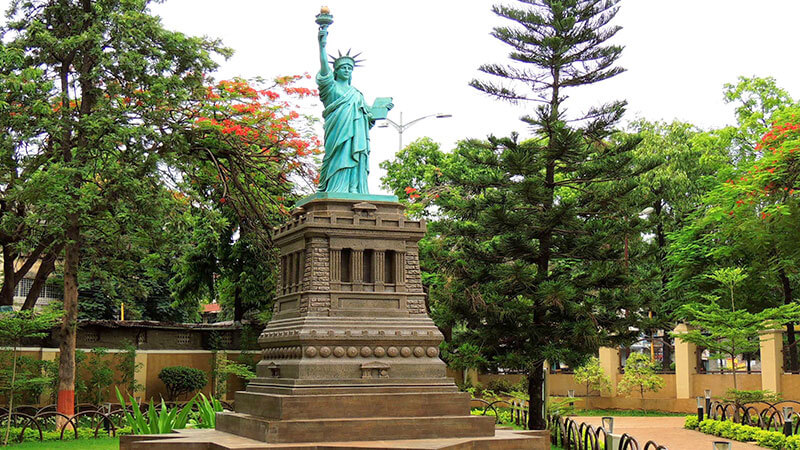 Willing to visit 7 wonders of the World but don't have enough budget? Seven Wonders Dream Park is the best place for you to see the replica of The Great Pyramid of Giza, Colosseum, Stonehenge, Statue of Liberty, Taj Mahal, Eiffel Tower, and the Leaning Tower of Pisa. Also, 3D and 4D entertainment shows are organized at the place to make the visit more interesting for the visitors.
Address: Pratibha Society, Sivadarshan Poorgrasta Vasahat, Parvati Paytha, Pune, Maharashtra 411009
Entry Tickets: INR 20
Timings: 6:00 AM – 10:00 AM & 4:00 PM – 8:00 PM
Timezone Entertainment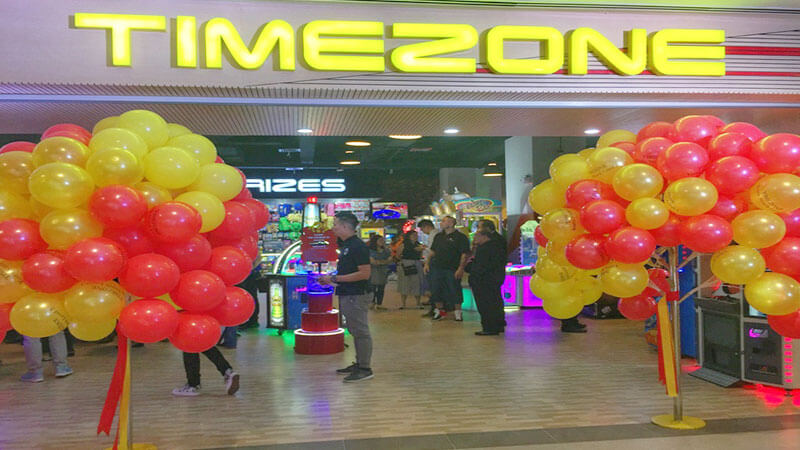 Wanna play something exciting? How about go-karting or bowling? Timezone Entertainment offers bowling, merry go round, air hockey and go karting where age is no bar. Go and play to make your day full of enthusiasm. It is the best fun places in Pune where young children love to come.
Address: Viman Nagar Rd, Sakore Nagar, Pune, Maharashtra 411014
Timings: 11:00 AM - 10:00 PM
Blue Bay Watersports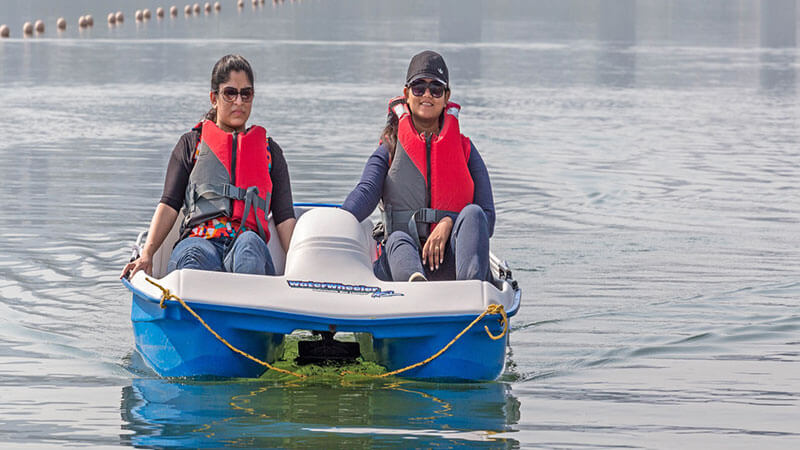 Wanna try your hands on activities like Jet Ski or kayaking? If you are looking for unique adventure then you must try Jet Ski, Shikara Board, Pontoon Boat and Paddle Boat in Pune. There cannot be more exciting than blue bay water sports.
Address: Pune - Bengaluru Highway, Opposite To Swami Narayan Mandir, Ambegaon BK, Pune, Maharashtra 411046
Entry Tickets: Different price for different activity. Check the official site for more info.
Timings: Tues-Fri: 3:30 PM-7:30 PM, Sat-Sun: 11:00 AM – 7:30 PM, Monday closed
Skyjumper Trampoline Park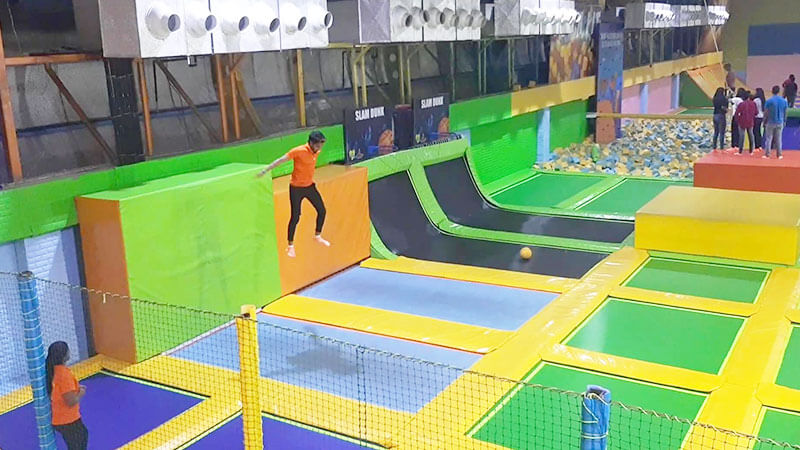 An ultimate place for family entertainment where you can indulge in minor fun activities like jump off the wall, flying through the air, climbing net, jumping on bed, and more. Make your birthday special by having lots of fun here.
Address: ILD Trade center, Sohna Road, Sector-47, Gurugram, Haryana 122018
Entry Tickets: Mon-Fri: 350 INR for ½ hour & 550 IN for an hour, Sat-Sun & Special Days: 450 INR for ½ hour & 650 INR for an hour
Timings: Mon-Thu: 12 PM – 10 PM, Fri: 12 PM – 11 PM & Sat-Sun: 10:30 AM – 11:00 PM
Diamond Water Park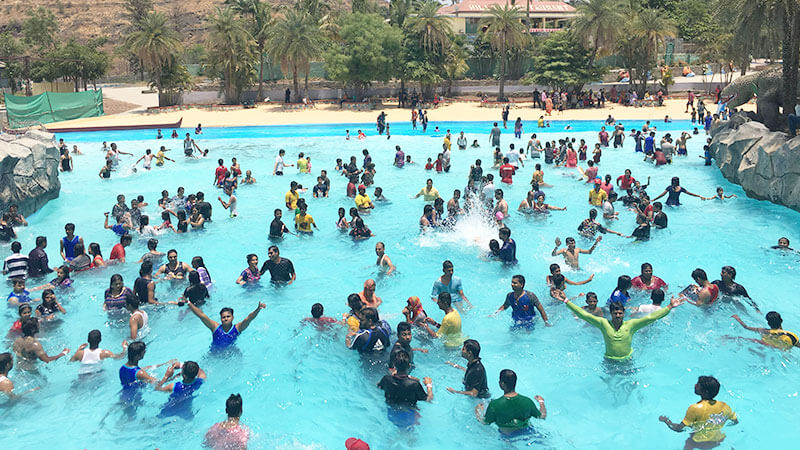 The best way to beat the heat in summers is to enjoy at a water park like Diamond Water Park in Pune. Comprising of Adventure Park and campground, this park offers total 29 activities including rock climbing, archery and ziplining.
Address: Diamond Parks, Water Park, Lohgaon Road, Pune, Maharashtra 411047
Entry Tickets: Starts from INR 650
Timings: 10:00 AM to 5:30 PM
Go Crazy Adventure Park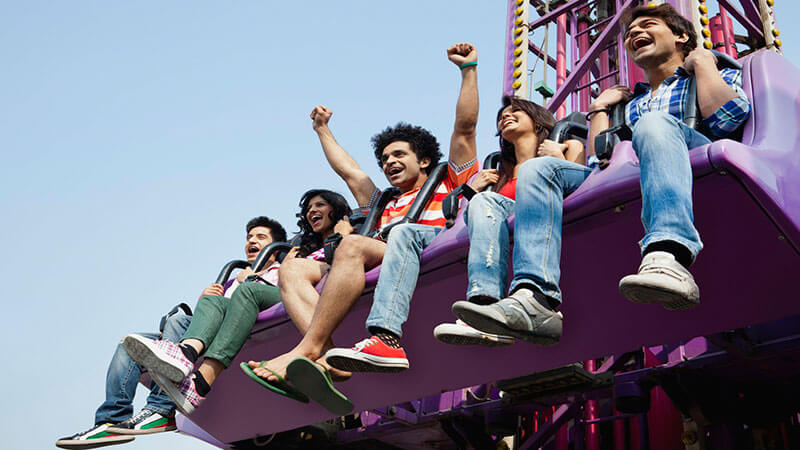 Go with your children & family or friends, Go Crazy Adventure Park have something for all. Take a day tour or stay over the night and indulge in the activities like ATV Bikes, Rifle Shooting, Wall Climbing, Bungee Trampoline, and more.
Address: Ghera Sinhagad, Maharashtra 411025
Entry Tickets: Starts from INR 350
Timings: 9:00 AM – 6:00 PM
Mystery Rooms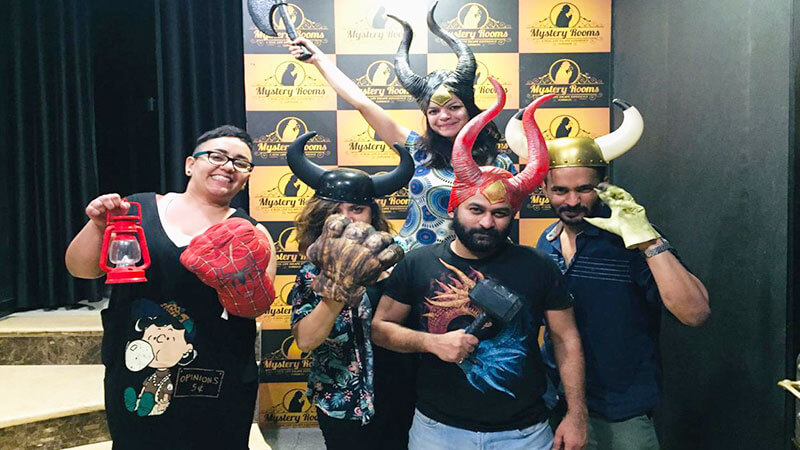 It is a place where you can forget all the worries of your life get involved in the mystery to solve. This thrilling space allows a group of people to solve a mystery within a particular period of time. Best place to have fun in Pune with family and friends.
Address: Lane No. 7, First Floor, Above ICICI Bank, Koregaon Park, Pune 411001
Entry Tickets: INR 600
Timings: 11:00 AM – 8:00 PM
Don't sit bore at home when you have exciting things to do in Pune. Make a plan and book your flight tickets to Pune to explore all fun places in the city. Make your weekend more exciting and thrilling by indulging in adventurous activities in the city.