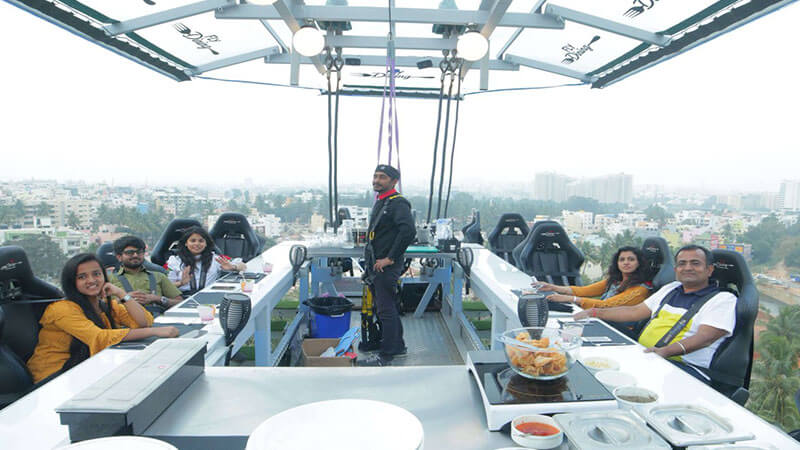 Dining experience is going through revolution since long and hence there are several restaurants and cafes which offer unique and exclusive dining experience to the guests. Nowadays dining in a theme restaurant or dining underwater is a mainstream experience and hence foodies continuously search for something unexpected and something which offers dining and adventure together. To keep this in mind Noida came up with a unique dining experience of having a meal in the sky which was earlier introduced in Bangalore.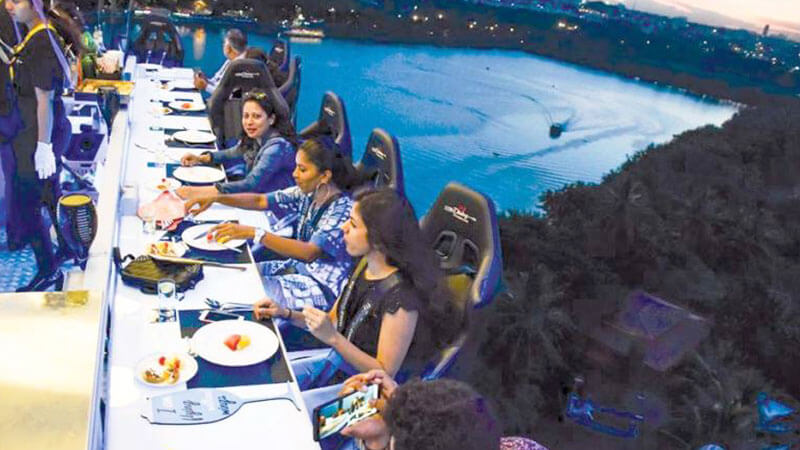 Fly Dining has made its way in Noida as well and now the foodies can enjoy the meal at a height of 50 meters above the ground. It is one of the kind experiences which everyone should enjoy at least once in lifetime. The guests are taken up with the help of a crane and it can accommodate 24 people and have 4 staff members.
This amazing dining experience is introduced with a very positive air of promoting community dining and hence you can share meals with your loved ones at a height of 50 meters above the ground. Fly Dining in Noida is giving amazing memories along with adrenaline rush to the guests. Moreover, the menu of Fly Dining in Noida is created to satisfy the taste buds of non vegetarian and vegetarians both.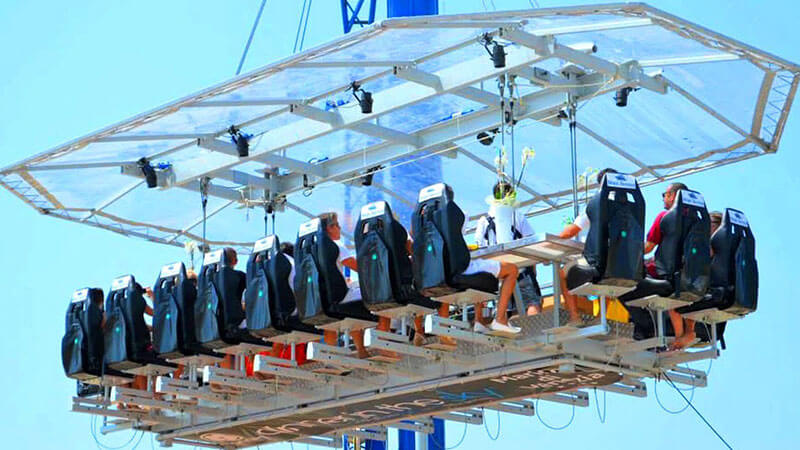 Fly Dining in Noida not just providing unique dining experience but the crew also takes proper safety measures to offer a safe dining experience. As a part of safety precautions guests are required to wear seatbelts and the staff always wears safety harness. Apart from all this, in case of emergency the whole setup can be brought down to the ground as soon as possible.
So, don't wait and plan your dinner or lunch date with Fly Dining in Noida. Guests can here also organize party bookings, corporate meetings and business lunches and dinners.