Hyderabad is a city of Nawabs where people are dieheart lovers of sweet dishes. The city offers a rich variety of desserts that you cannot get from anywhere else. There are many sweets that you probably have never tried. So, if you have booked flights to Hyderabad and going to explore each and every corner of the city then don't miss out the taste of these popular sweet dishes of Hyderabad.
01. Khubani ka Meetha
Image: Source
This sweet dish is very popular in telangana that is prepared from dried apricoats, rich quantity of desi ghee, almonds and gulab jal. Once you taste, you cannot forget the amazing aroma and the taste of Khubani.
02. Shahi Tukda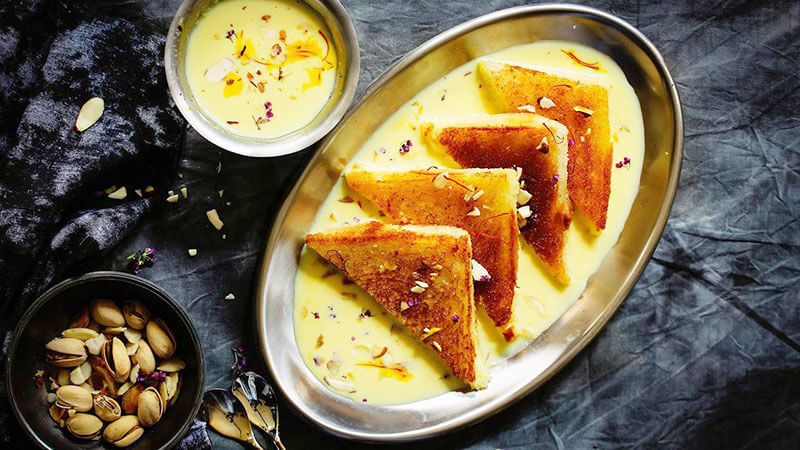 Image: Source
Also named as Double ka Meetha, Shahi Tukda is a special dessert prepared with fried bread soaked in milk. People are just crazy about the taste of Shahi Tukda. You must try this Nizam style dessert.
03. Jauzi Halwa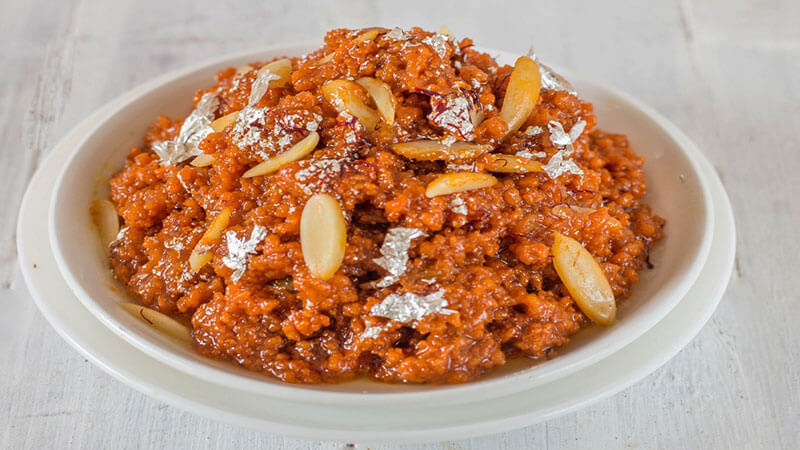 Image: Source
Jauzi Halwa is one of the most luscious sweet dishes from Hyderabad. The iconic taste of Jauzi Halwa has taken over the country and you should not miss the taste of this delicious sweet while having a tour to Hyderabad.
04. Firni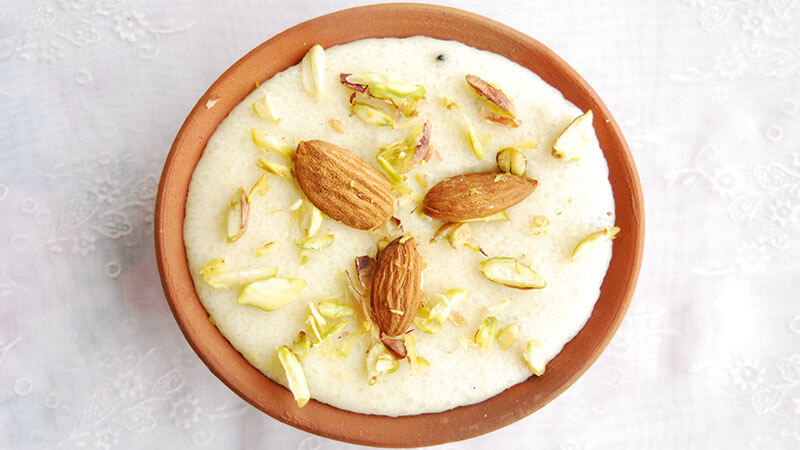 Image: Source
It has a light taste prepared with milk pudding with some special flavor. Firni is a very easy to make dessert that is taken after a heavy meal to suit the taste buds. You can also add rose water to enhance the flavor and aroma.
05. Shahjahani Mitha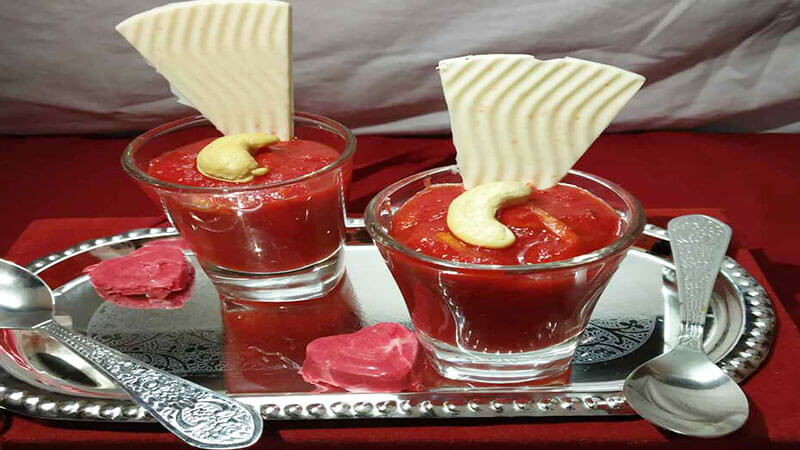 Image: Source
If you are visiting Hyderabad city then don't miss Shahjahani Mitha-a special dessert of Hyderabad that is prepared with fresh tomatoes. This unique halwa will offer you a superb taste in its every bite.
06. Mauz Ka Meetha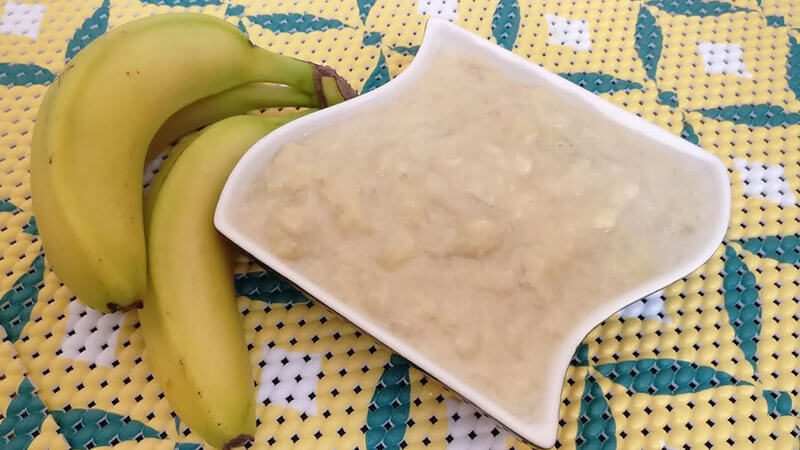 Image: Source
Popularly named as "banana sweet', Mauz ka Meetha is another dessert that can steal your heart. If you are craving for a dessert then this is the right sweet that you can have to satisfy your tounge.
07. Badam Ki Jaali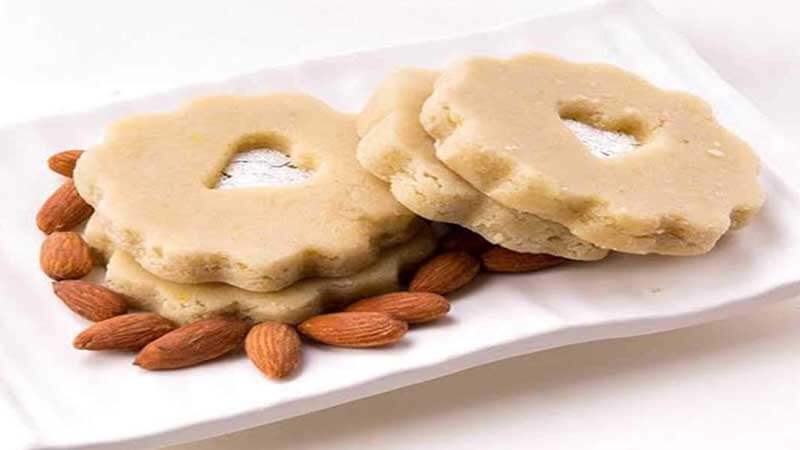 Image: Source
Basically, Badam Ki Jaali is almond cookies that are a special crown of Hyderabadi sweet dish. You can get this dessert from anywhere in the city that is another addition of Nizami delicacy.
08. Ariselu
Image: Source
This sweet dish is specially prepared on the occasion of Makar Sakranti and is prepared from rice flour and jaggery. It looks like a poori and also named as kajjaay in Kannada.
09. Nankhatai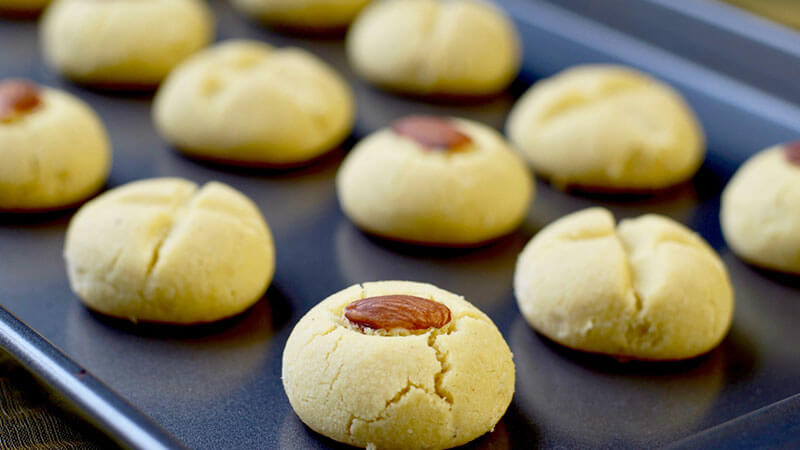 Image: Source
Who doesn't love Nankhatai? Nankhatai is popular since Nizam's period and have strong root in Hyderabad. It is a crispy biscuit prepared with bread that is loved by children to adults.
10. Semiya Payasam
Image: Source
This is one of the popular Telangana sweet dishes that are prepared almost in every house. Prepared from rice, jaggery, milk, saffron, roasted cashew and semiya, this dessert has captivating aroma that you must try.
11. Akkaravadisal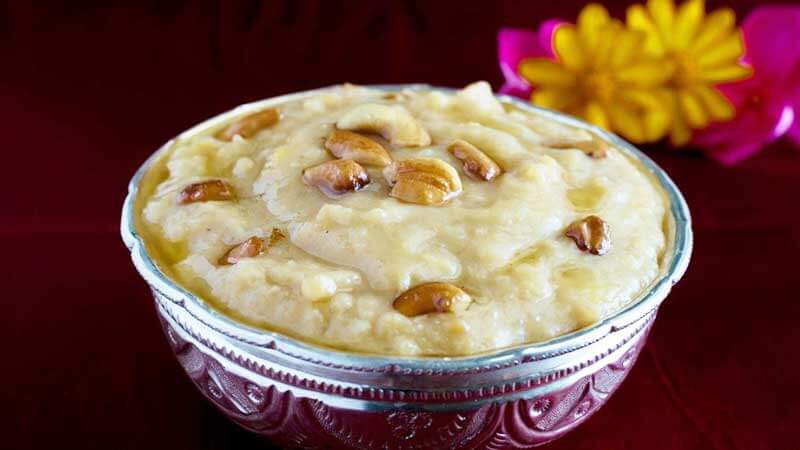 Image: Source
This sweet dessert is also popular as typical Brahmin recipe and is prepared from rice, milk and jaggery. It is quite similar to Sakkara Pongal, but prepared in milk with loads of ghee.
12. Malpua Rabdi
Image: Source
This sweet dish is very luscious in taste in which banana is added to offer it a soft taste. It is one of the yummiest sweet dishes in malpua category. This is taken with rabri to enhance the flavor.
13. Brown Rice Payasam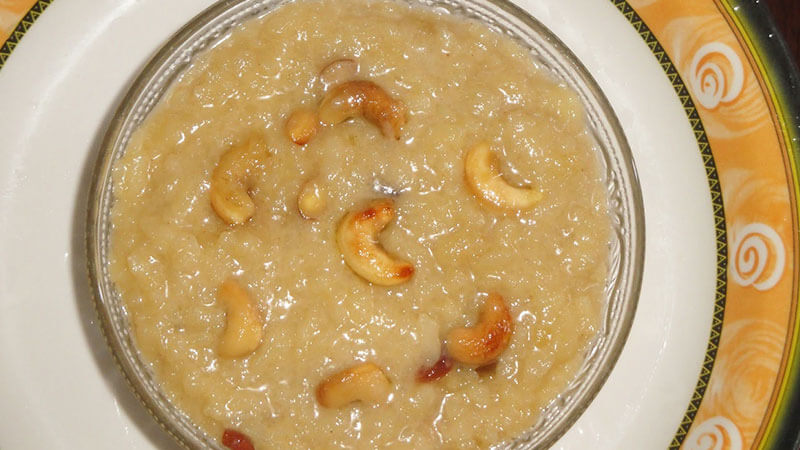 Image: Source
This sweet has no comparison and it very luscious in taste. It is prepared with brown rice with roasted cashew nuts that offers a special touch to the dish and taste as well.
14. Mix Fruit Payasam
Image: Source
This is prepared with a condensed milk with a variety of boiled fruits in it. The dish looks very attractive and taste well when served chilled.
15. Dehrori in Hyderabad Style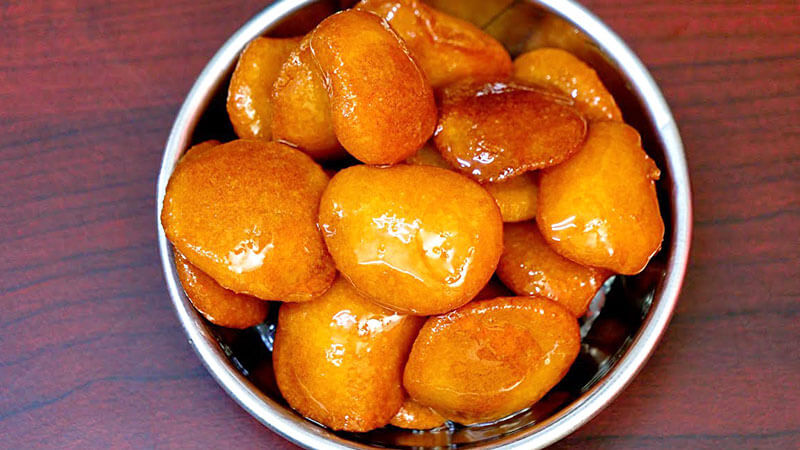 Image: Source
This easy-to-make sweet dish can be prepared within 30 minutes. It is prepared from rice, cardamom powder, dry fruits, yogurt and ghee. You must taste Dehrori on your excursion in Hyderabad.
16. Shahi Tukda with Rusk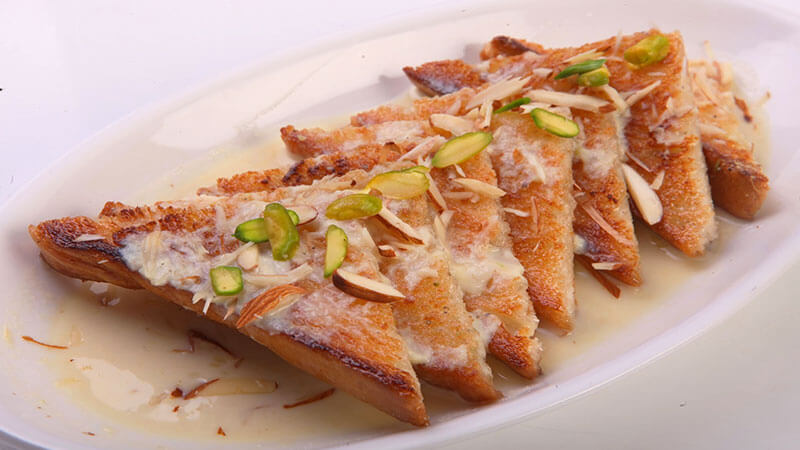 Image: Source
This special sweet dish has fantastic taste that is prepared with rusk instead of bread that offers more crispy taste. The shahi flavor of this dish will surely make you its fan.
17. Hyderabad Mawa Kachauri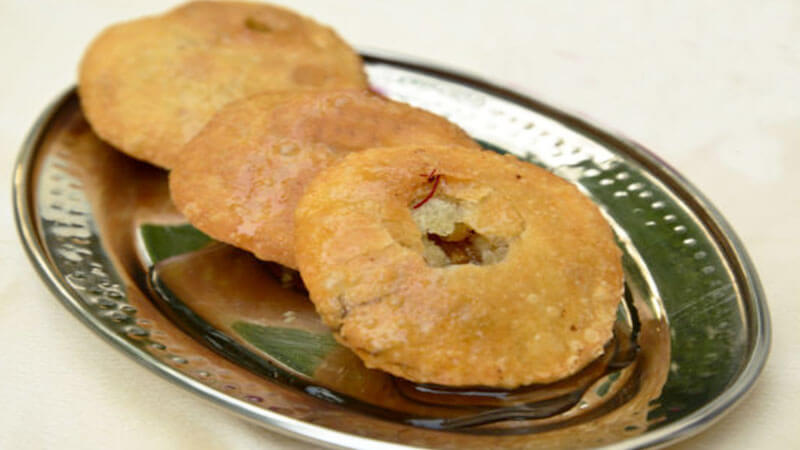 Image: Source
It is very delicious sweet of Hyderabad prepared with loads of mawa and bura. Mawa Kachauri is crispy is taste and you cannot have more than 2-3 pieces as it is very heavy.
18. Sohan Halwa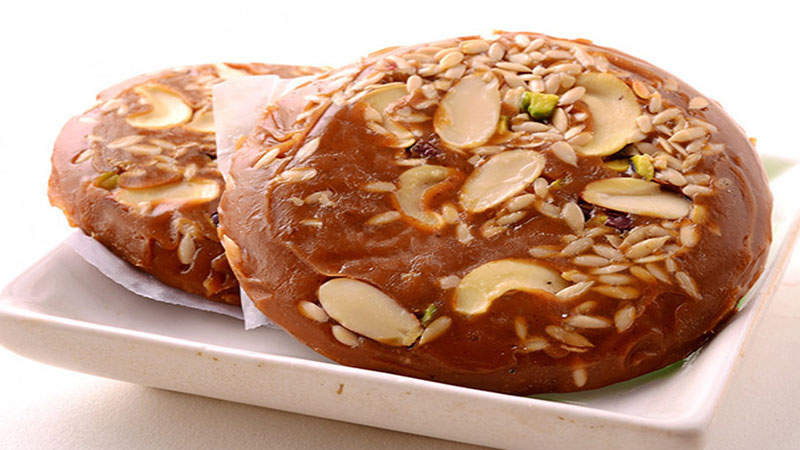 Image: Source
Sohan Halwa is actually a barfi of halwa that is freezed after preparing and then cutted into small pieces. It is very unique in taste prepared with loads of ghee and dry fruits.
19. Balushahi in Hyderabad Style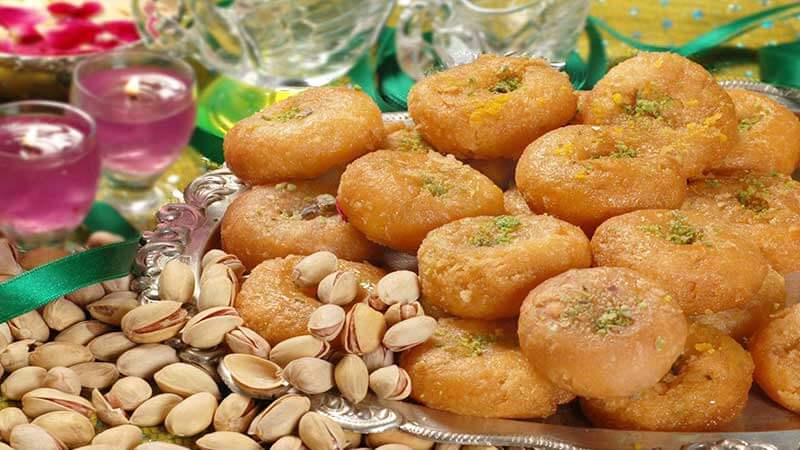 Image: Source
This is not like ordinary Balushahi, the taste and shape are also variant. It is prepared with peanut paste that is deep cooked in coconut oil that offers it an amazing aroma.
20. Sheer Khurma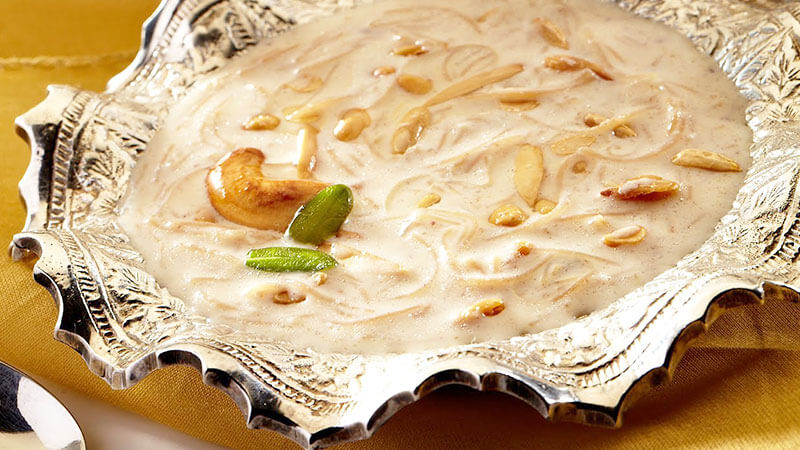 Image: Source
It is sweet dish prepared with milk and rice with some dry fruits. Sheer Khurma is very popular among Muslims people and they prepare it on the occasion of Eid.
Want to grab these mouth-watering desserts of Hyderabad? Book your train tickets to Hyderabad and start your culinary itinerary.