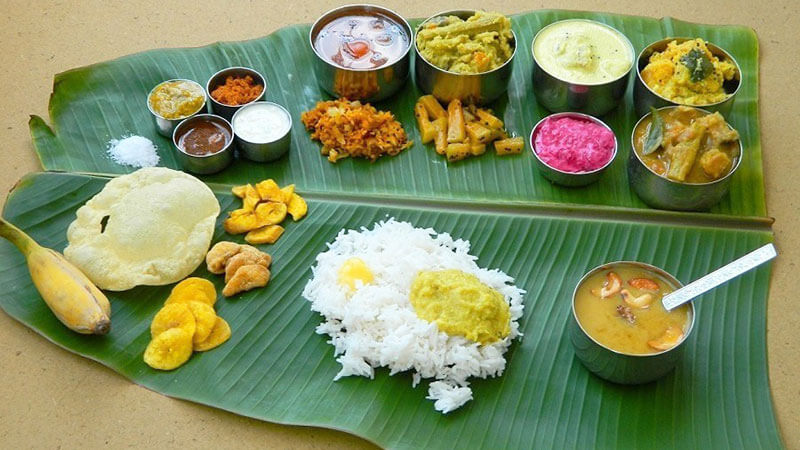 Image: Source
People are just crazy about the taste of Chennai delicacies from idlis, sambhar rice, dosa, bajji and pongal. The city houses number of restaurants and hotels that serves the best of Chennai food. However, the city boasts many street foods for which it is popular, but you must try these 10 dishes in Chennai that will make you drool.
01. Idlis
Image: Source
It is one of the staple foods in Tamil Nadu that is loved and eaten by every local people. Idli is available on almost every restaurant and street vendors. Sambar and Coconut chutney are served with idli to enhance the taste of this delectable dish.
Where to eat: Idly Express, Idly Factory, Murugan Idli Kadai, Balaji Bhavan, etc
02. Sambhar Rice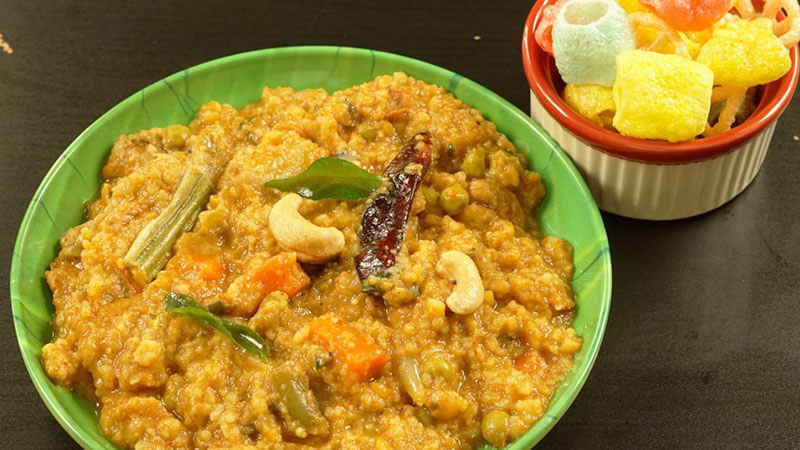 Image: Source
Who doesn't like sambar? It adds taste to everything from dosa, idli, Vda and rice. Made with multi-boiled vegetables and spices, it add flavor to every dish. Sambar rice is mouth-watering in taste that is available on every street of Chennai.
Where to eat: Annalakshmi Restaurant, Adyar Ananda Bhavan A2B, Sangeetha Veg Restaurant
03. Masala Dosa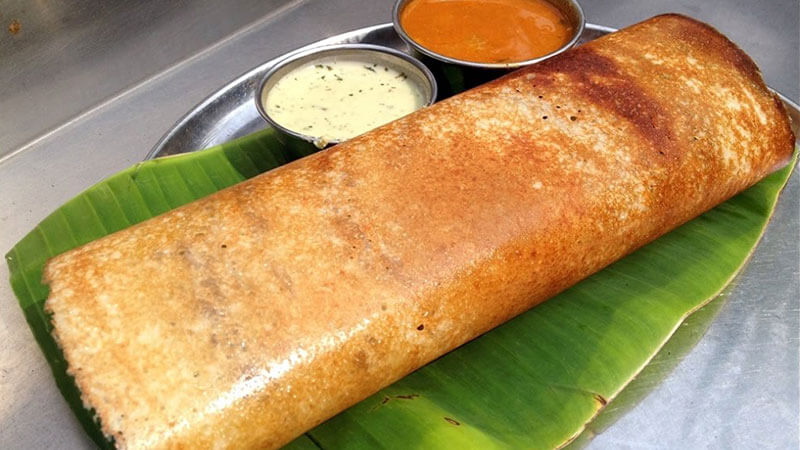 Image: Source
There are different types of dosa available in Chennai stuffed with potatoes, fried onions, paneer, cabbage and spices. The masala dosa is very common and loved by the crowd. It is available in cheap prices in Chennai.
Where to eat: Murugan Idli Kadai, Rathna Café, Remix Dosa, Dosart, etc.
04. Bajji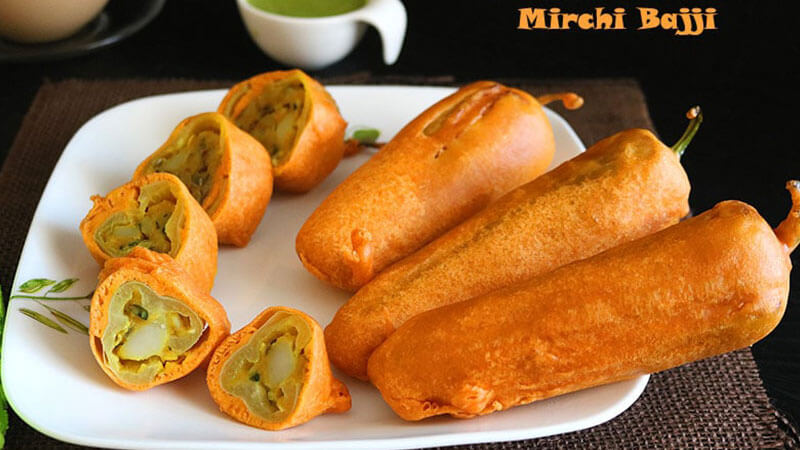 Image: Source
It is loved by almost every person in Chennai and is mostly available on the beach side. Most of the people prefer molaga bajjis while having a evening walk along the sea shore. Eat Vazhaka and Urulai Kilanku Baji with coconut chutney to taste it differently.
Where to eat: Mak N Bajji Shop, Mylapore JAnnal Kadai Window Bajji stall, Jalpaan, etc
05. Adai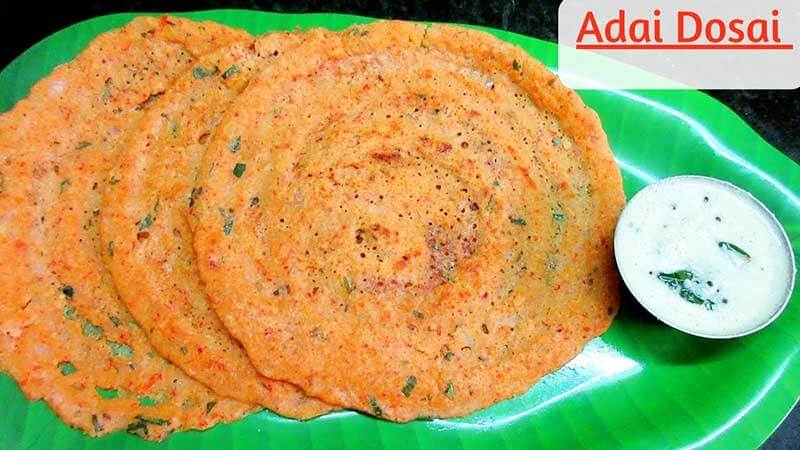 Image: Source
It is a type of pancake that looks like dosa and prepared from chana dal, urad dal and toor dal. One can have it in breakfast, lunch or dinner with jaggery. People of Chennai eat this awesome dish with lots of passion.
Where to eat: Sangeetha Veg Restaurant, Café Sri Krishna, Sree Akshyyam, etc.
06. Kuzhi Paniyaram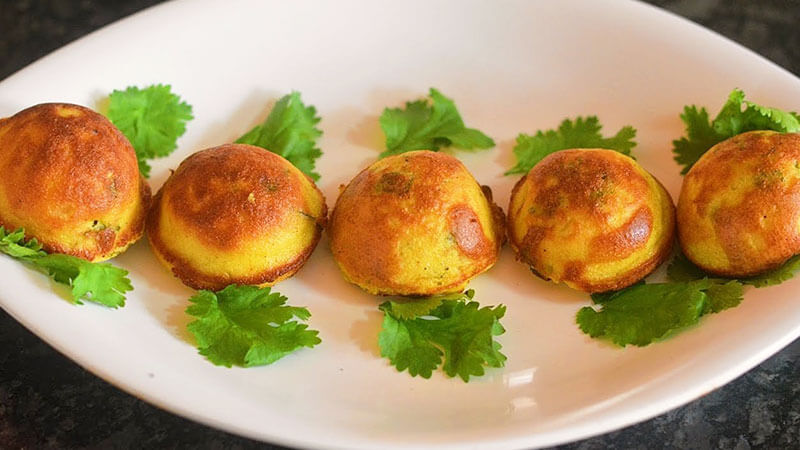 Image: Source
This is a steamed/fried fluffy dish prepared with idly batter. It is best served with sambar and green chutney. Also, jaggery syrup is used to give it a sweet taste. It is definitely a good choice for sweet lovers.
Where to eat: Dakshina Puram, The old madras café, Murugan Idli Shop
07. Pongal
Image: Source
Pongal can be prepared sweet or spicy according to your taste buds. It is mostly served with sambar or chutney to enhance the flavor. It is a breakfast choice of most of the tamilians and madrasans. Also, it is distributed as prasadam in many temples of Chennai.
Where to eat: Balaji Bhavan, Murugan Idli Kadai, Hotel Anjanaas, Sangeetha Veg Res., etc.
08. Idiyappam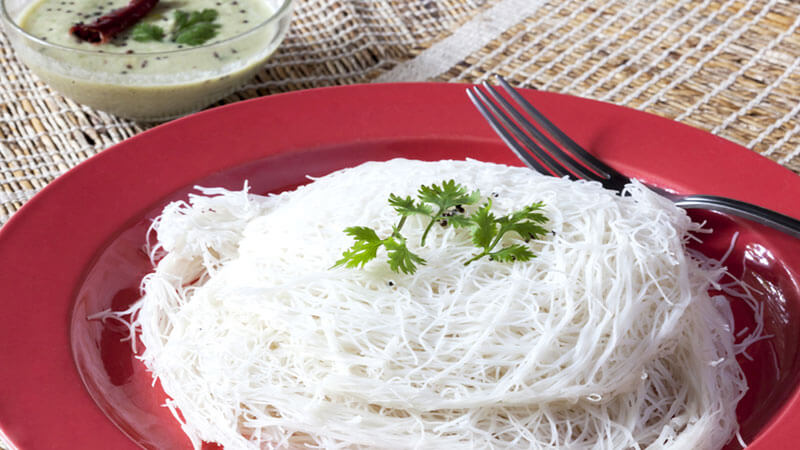 Image: Source
Idiyappam looks like noodles but is prepared with rice flour and is served with coconut milk and curry. This is a popular breakfast dish in Southern India that is loved by each and every person. Do visit Kaaraikudi, Kozhi Idli and ID to have the best of Idiyappam dish.
Where to eat: Kozhi Idli, Kaaraikudi, Rathna café, The Kandyan
09. Murukku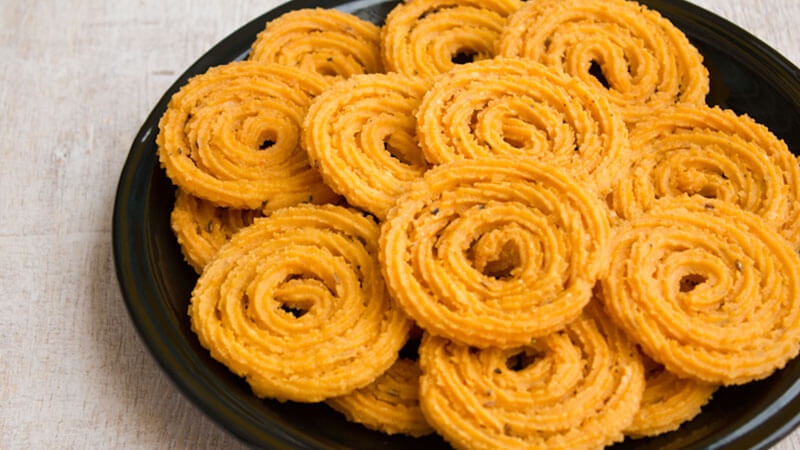 Image: Source
It is a deep-fried snack sold in the streets of Chennai. Murukku is made from rice flour, cumin seeds, and gram flour and is served with tea. It shapes like jalebi and tastes crispy in flavor. You can also have Murukku sandwich that contains tomato, cucumber and mint chutney.
Where to eat: Nanjil Murukku Kadai, Murukku shop, Links, etc.
10. Full meal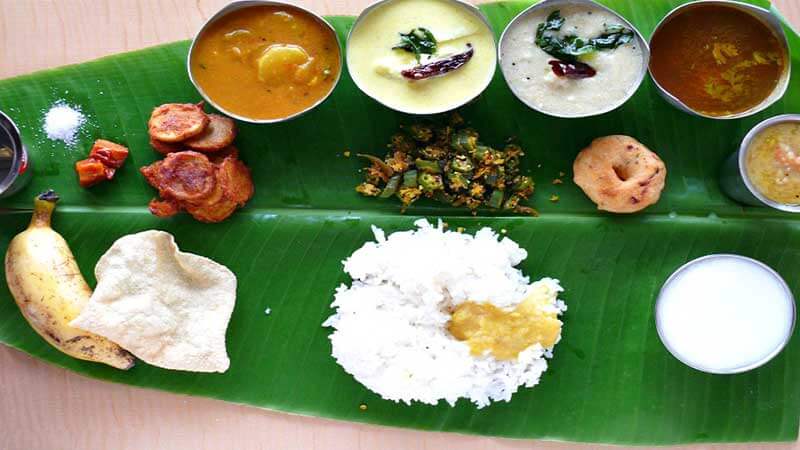 Image: Source
If you are exploring the taste of Chennai, don't miss out Full meal (lunch) on plantain leaf that is served to all the relatives and guest in Chennai. A typical plantain leaf meal includes rice, porials, rasam, curd, kuzhambu and sweet dish.
Where to eat: A2B, Rathna Café, Saracvana Bhavan
If you are foodie, you should not miss these delectable delicacies of Chennai. Book your flights to Chennai to take a culinary ride. You cannot get the authentic taste of Chennai dishes that you will get here.