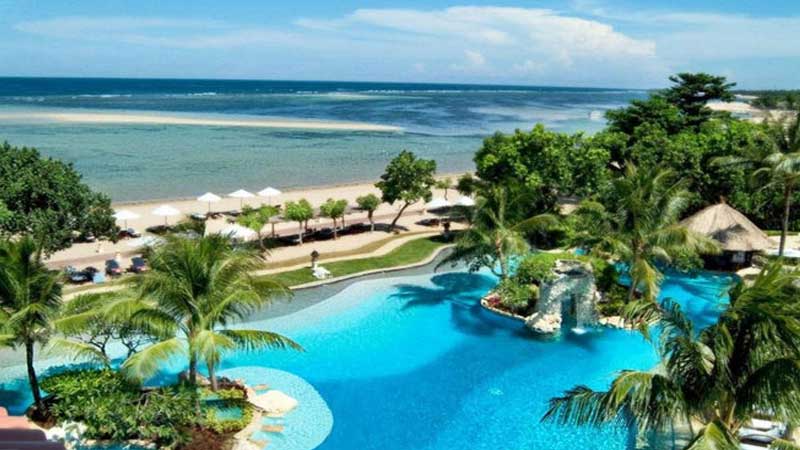 The splendid island of Bali is one of the most visited destinations in Indonesia offering excellent sea diving opportunities. Due to being located to the equator, the sun shines in Bali throughout the day. Bali is quite advanced in terms of arts, including dance, music, sculptures and paintings. It is witnessed by a huge number of tourists every year. So, the island is dotted with myriad of wonderful resorts where travelers can enjoy multitude of water sports activities. Some of the most outstanding resorts in Bali are:
Anantara Seminyak Resort & Spa

Anantara Seminyak Resort & Spa is a glorious retreat to explore the true joys of life. Situated at a striking beachfront location, the hotel wakes up its guests wonderfully with pleasing sea breeze. In the charismatic background of coconut palms while enjoying breathtaking sunset, the resort offers distinct contemporary design blending Balinese and Indonesian culture. Located just 20 minutes away from Ngurah Rai International Airport, the resort is located within walking distance to Jalan Laksamana. There are several eating joints around, a popular shopping street, various fashion boutiques and art studios. On your stay at Anantara Seminyak Resort & Spa, you will not only enjoy the rich amenities in room but also the wonderful ocean views.
Grand Aston Bali Resort and Spa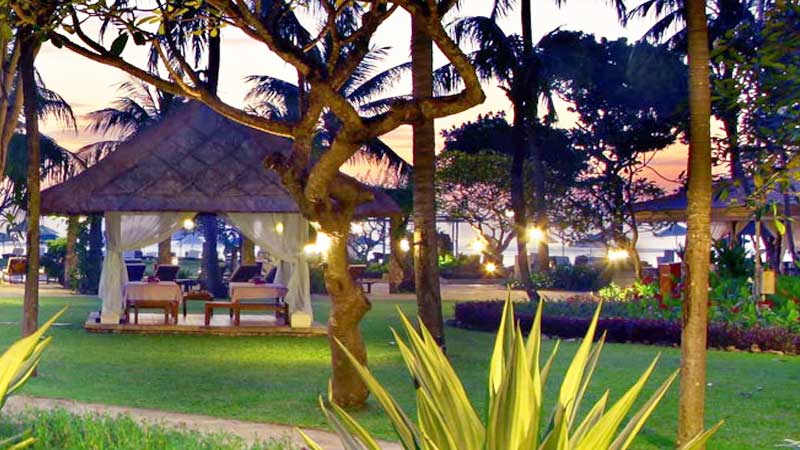 Grand Aston Bali Resort & Spa is a beautiful amalgamation of traditional Balinese hospitality and present day classiness. It turns into a breathtaking location for enjoying a memorable stay in Bali. The resort is located on the special enclave of Nusa Dua at one of the most incredible private beaches of Benoa Peninsula. It also offers a peaceful beachfront with a range of lavishly appointed guestrooms and suites. With its soothing ambiance, picture perfect surroundings and amazing facilities, Grand Aston Bali Resort & Spa turns into a wonderful stopover to enjoy a luxurious and tranquil vacation.
Conrad Bali Resort and Spa

Located on the coast of Nusa Dua at Tanjung Benoa, Conrad Bali signifies very personalized lavishness and style. The resort enjoys lush green rice fields along with enduring stretches of beaches in its background. This is the reason; the guests of the resort get chance to indulge into the memorable impressions of its stunning environment and warm hospitality. The luxury beachfront resort makes the travelers aware of the rich Balinese culture through personalized services offering amazing experiences. For the memorable stay of the guests, Conrad Bali Resort makes your journey a delightful experience.
The Laguna, a Luxury Collection Resort & Spa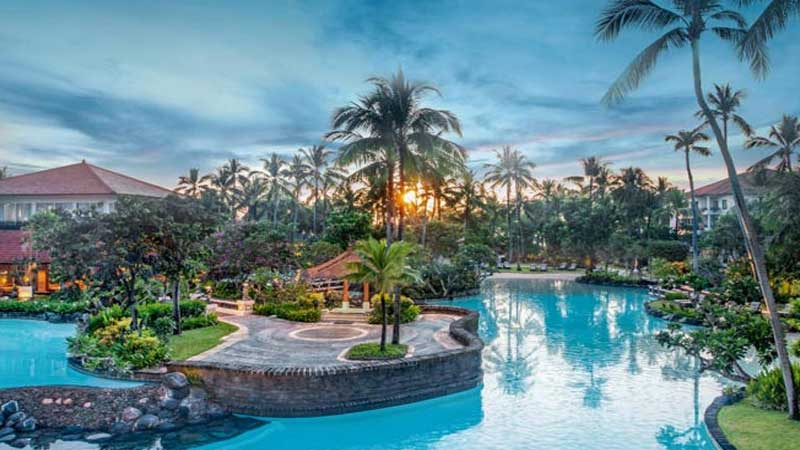 This renowned hotel of Nusa Dua has the first swimmable lagoon on the island comprising of waterfalls and lush green surroundings. The resort has updated its offerings with collection of enhancements and additions. Its contemporary Balinese plan increases the beauty of the island with subtle feel of art and culture and provides the guests a unique and convivial atmosphere with exceptional elegance. The resort beautifully caters to the honeymooners and offers them romantic settings for stay. Its huge and open spaces create a sense of calm and ensure privacy to the couples.
Intercontinental Bali Resort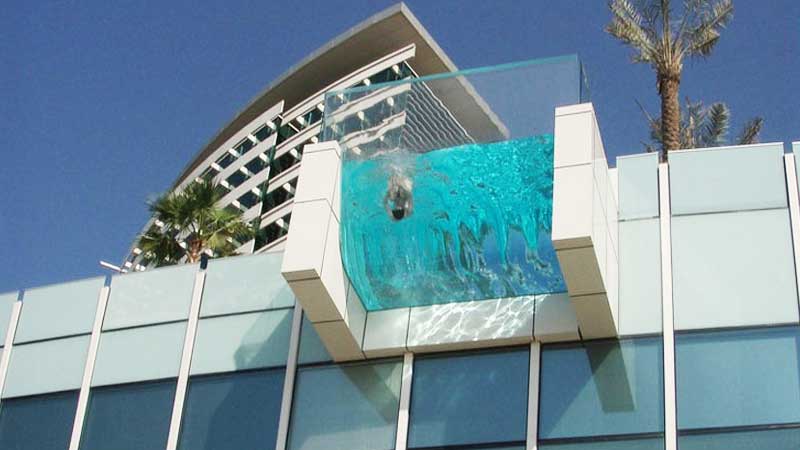 Nestled in the 35 acres of lush green tropical gardens, InterContinental Bali Resort is located along the stretch of prime white sandy beach. The resort invites you to indulge into the ambiance of a calm Balinese village. It features a traditional Balinese architecture, tastefully blended with contemporary facilities. If you talk about the culinary brilliance of the resort, it is enhanced with Japanese, Indonesian and Italian fare. InterContinental Bali Resort effortlessly serves your need for privacy on a romantic sojourn and creates an ultimate paradise for your stay in this paradise.
Four Seasons Bali at Jimbaran Bay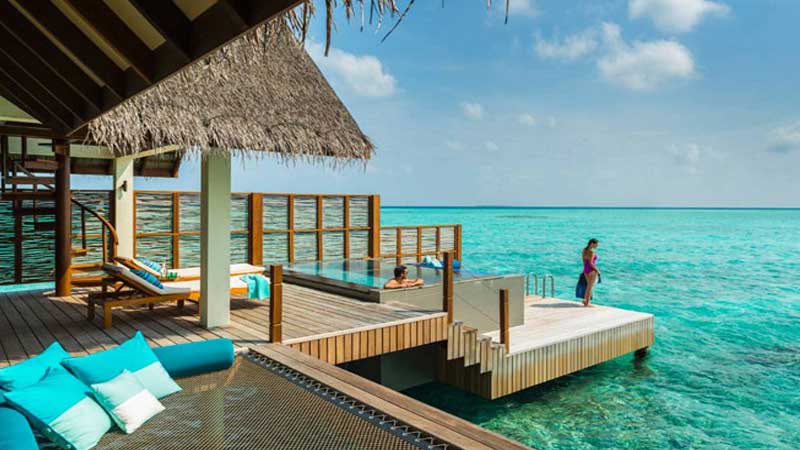 Located right on the oceanfront, Four Season Resort Bali at Jimbaran Bay is planned as a traditional Balinese village. This lavishly planned all-villa enclave is spread over an area of 14 hectares and appears to be an ultimate place to recreate special moments of togetherness in Bali. Each villa of the resort also features spacious indoor and outdoor living areas, a private pool, verdant green gardens and a sun terrace. Enjoy the traditional island culture and get pampered with rejuvenating spa treatments. Every moment you spend here becomes a memorable experience for all.
The Royal Purnama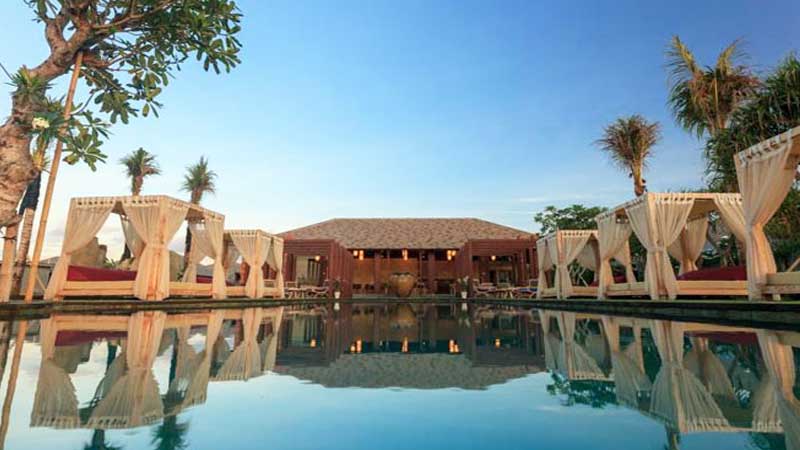 The Royal Purnama Bali is an exclusive boutique resort offering an ideal stay to the sophisticated travelers with a number of impeccable services, luxurious amenities and beautiful tranquil oceanfront setting. The resort offers breathtaking views to its guests in a charismatic background and provides them true essence of luxury. Enhanced with the combination of quality materials, modern furnishing and stylish art, the resort is just ideal for a lavish living. Spa at the resort offers heavenly rejuvenation through a range of healing treatments enjoying the rich therapeutic traditions of Bali. For panoramic views and lavish experiences, stay in The Royal Purnama Bali.