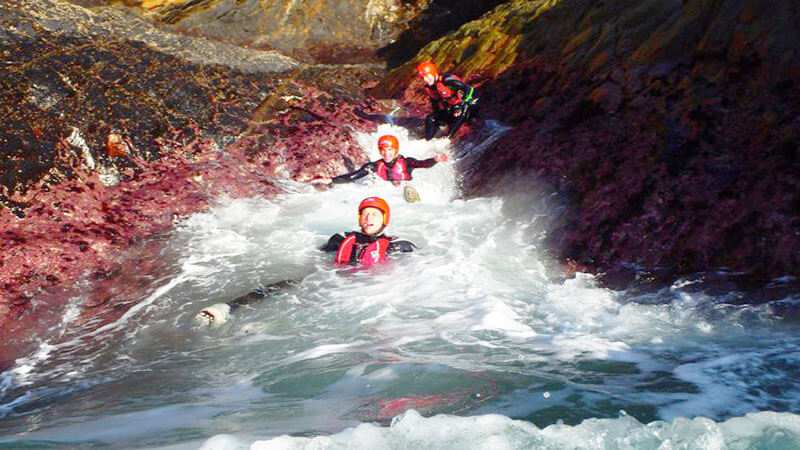 Wales is a beautiful country in United Kingdom which is quite famous for its spectacular landscape and for its various places of interests. It is famous for its gorgeous beaches where you can actually spend relaxing time. Moreover, if you are confused that this is not the right choice for adventure seekers then you're mistaken. Wales is also jam-packed with adrenaline pumping activities. Below is the list of exciting activities you can try in Wales.
Enjoy Surfing at Snowdonia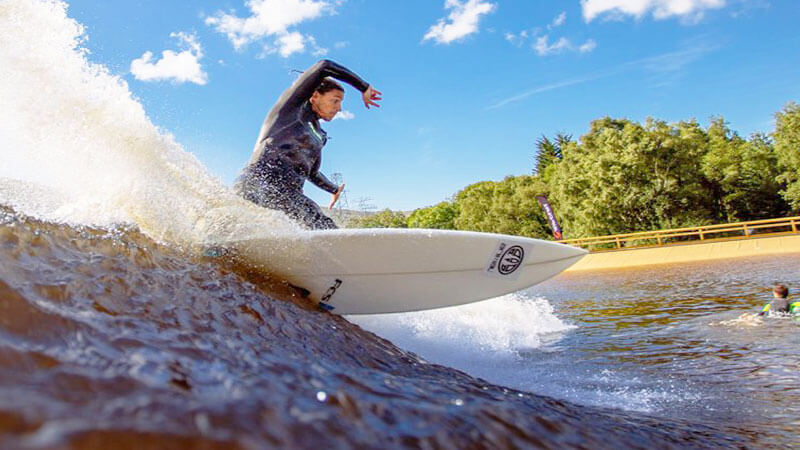 Snowdonia is a very first of its kind and here the adventure seekers can enjoy various activities but surfing on the gushing waves which is one such experience which you should definitely have at Snowdonia. Surf Snowdonia is an inland lagoon where you can enjoy this activity. It is located in Conwy Valley in North Wales.
Just Whizz Along the Quickest Zip-line of the World in North Wales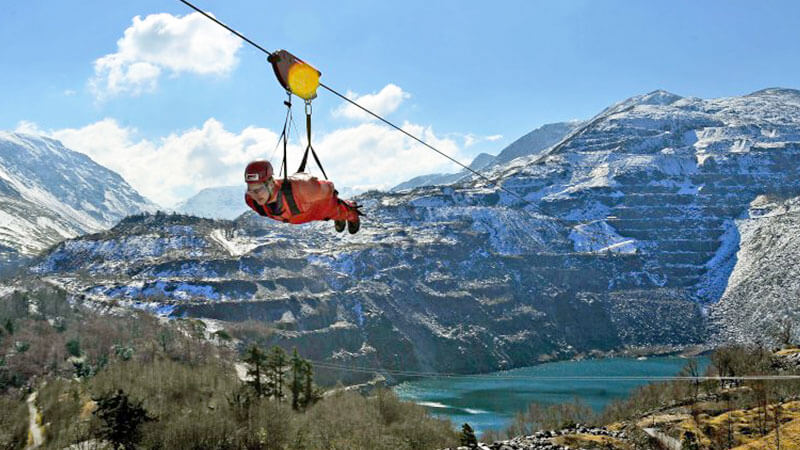 North Wales is the best place in Wales to experience some of the really thrilling activities and one such activity is zip lining. North Wales houses the Zip World where the adventure lover can enjoy this amazing activity.
Enjoy Kayaking in Fishguard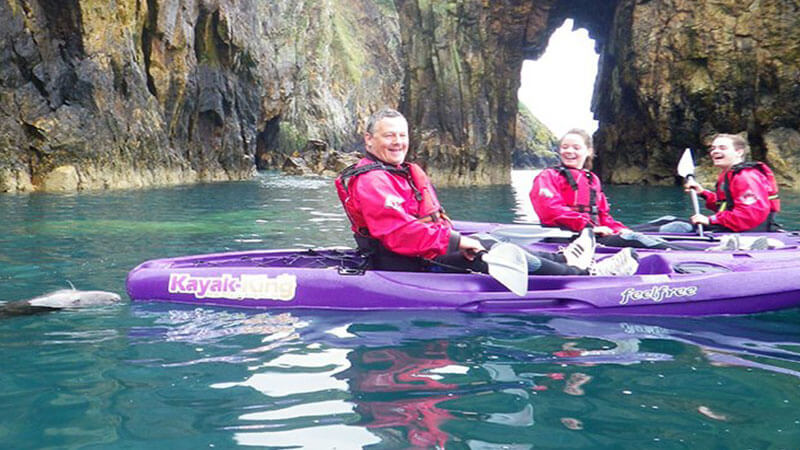 At Fishguard you can enjoy kayaking tours which gives the adventure and nature loving people a perfect opportunity to appreciate the beauty of nature and to have fun. By doing kayaking in Fishguard area you can explore the Pembrokeshire National Park from an altogether different way. You can also spot marine animals while kayaking.
Have Fun inside the Doctor's TARDIS in Cardiff Bay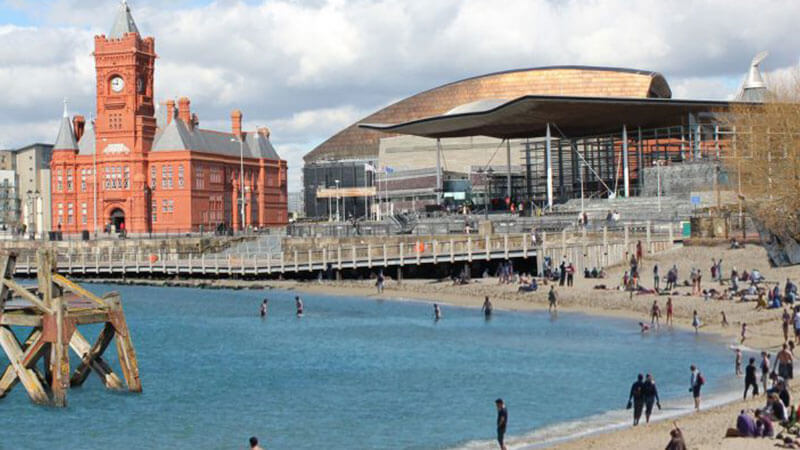 Visit the Gallifrey Museum and go in a journey to help the Doctor grapple with a threat that could destroy the universe. It is a unique kind of adventure which you can experience in Cardiff Bay. The adventure begins as soon as you step behind the scenes into the largest collection of Doctors.
Enjoy White Water Rafting at Cardiff Bay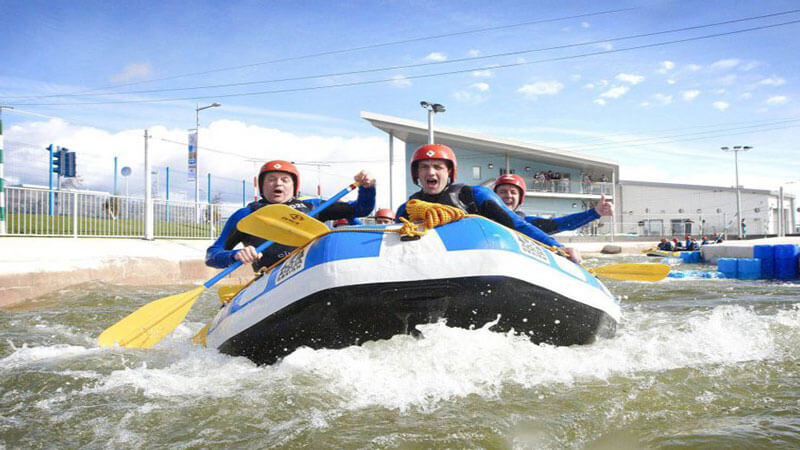 If you love to enjoy the thrilling speed and have keen interest in gushing fast flowing rapids then you should definitely try rafting at Cardiff International White Water Centre. You can opt for lower water level and less speed rapids if you are experiencing this activity for the first time.
Enjoy Coasteering at Pembrokeshire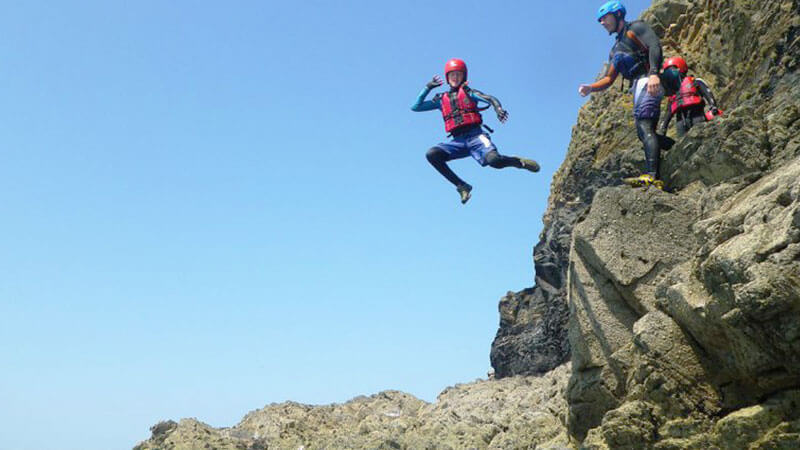 Coasteering is a combination of rock-hopping, swell-riding, cave exploring, shore-scrambling and cliff-jumping and it is an outstanding aquatic adventure which you can experience at Pembrokeshire. While enjoying coasteering you can also enjoy the beautiful views of the surrounding and you can also discover wildlife. Pembrokeshire coast in Wales is one of the best places where the thrill seekers can indulge in coasteering. Regarded as one of the fun-filled activities, this activity lets the adventure enthusiasts indulge in wild swimming, shore scrambling and cliff jumping.
Take an Adventurous Train Ride to the Summit of Wales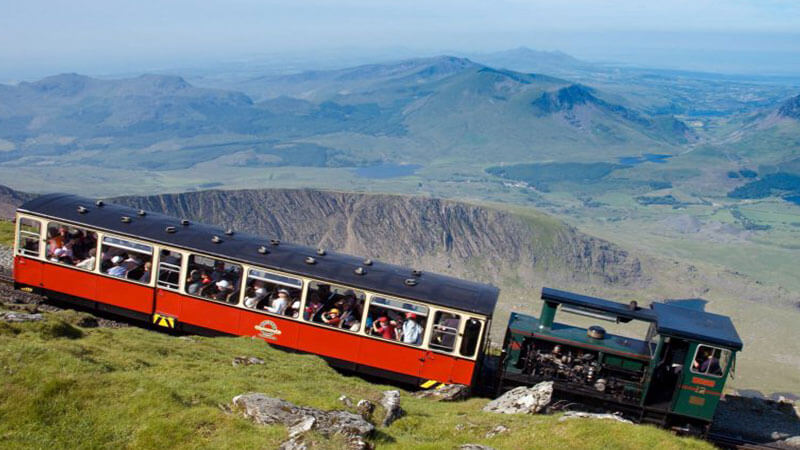 Wales gives adventure enthusiasts an amazing opportunity to rail up Mount Snowdon. It is the highest mountain which is nestled at a height of 3560 ft.
Surfing in Porthcawl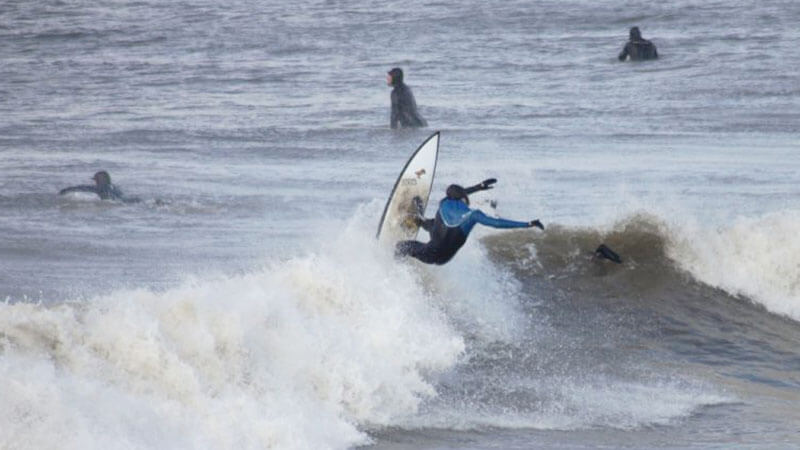 Porthcawl in South Wales is the best place to indulge in surfing as this place offers wide variety with ample space and decent waves. So, all everyone out there who is a true lover of surfing should plan a visit to Porthcawl to have the best surfing experience.
Enjoy Mountain Biking in Afan Forest Park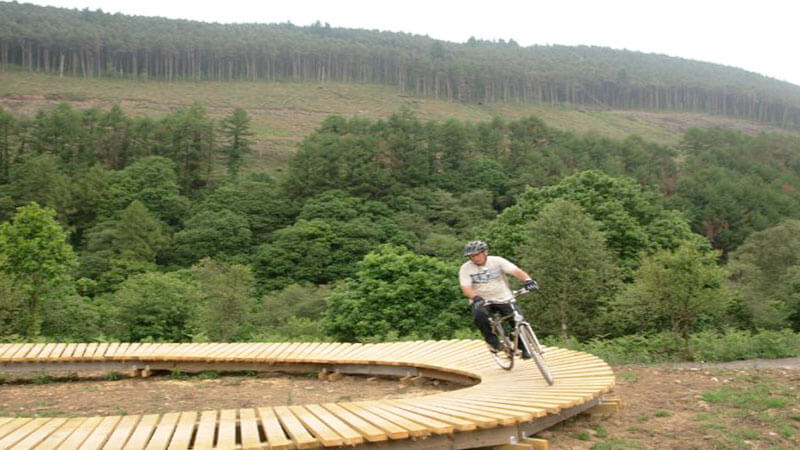 This place offers the best biking experience. Afan Forest Park is located at the head of the beautiful valley. Biking here is altogether different experience which will definitely going to give you memorable experience.