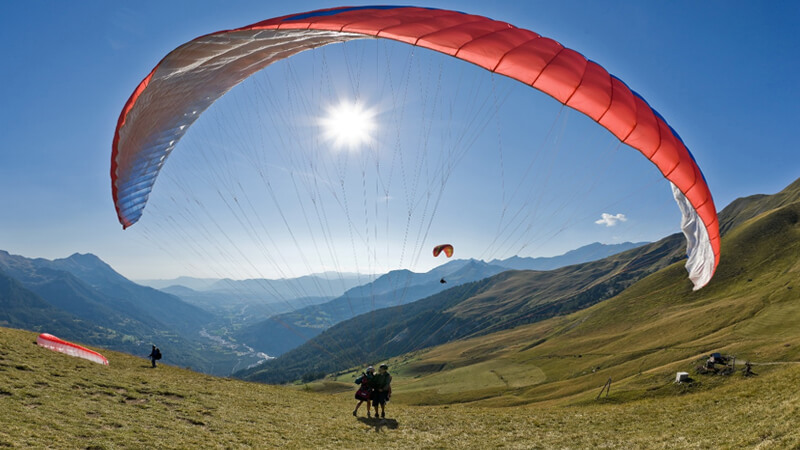 Whether you are searching for adventurous places to visit, the best adventure places in India in summer, or adventure sports destinations in India, you have landed on the right place. Check out this amazing blog on the best adventure places in India that you must discover this year. Also, in case you plan your travel to any of these destinations, just book your flight tickets with EaseMyTrip and you are good to go!
Leh Ladakh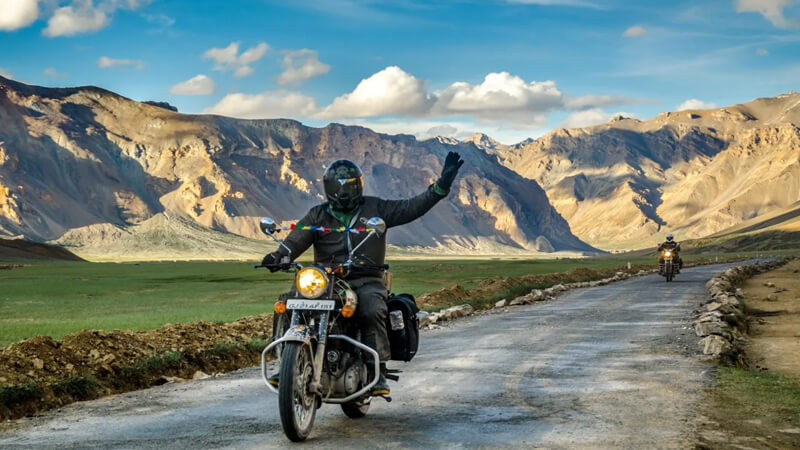 Many travellers' bucket lists include Leh, which is located at an elevation of 11,500 feet. Its renowned monasteries and breathtaking landscapes will leave you speechless. Enjoy an action-packed vacation in Leh. Sightseeing and the fantastic landscapes of snowcapped mountains will be a highlight of your trip. The opportunity to see animals in Leh is an extra benefit. Go for Chadar Trek in Ladakh and have a thrilling experience like never before. You will also get to enjoy the beautiful view while trekking.
Manali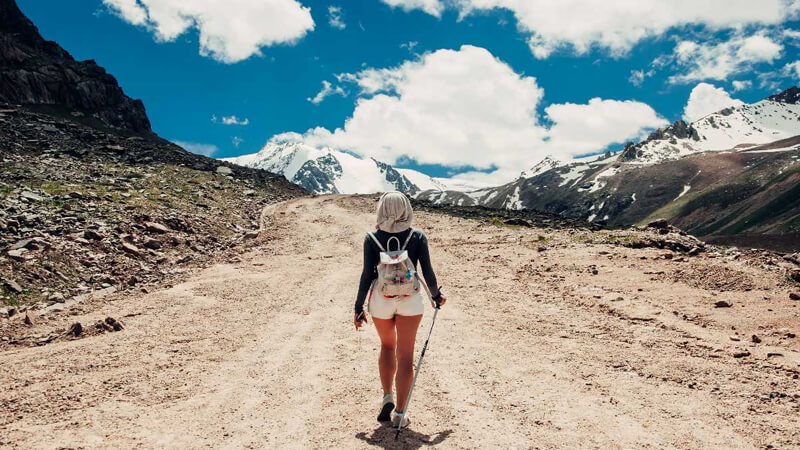 Manali is a true adventurer dream destination, with beautiful pathways through pine forests, apple orchards along the road, and a spectacular view of the Himalayas. It is famous among honeymoon and adventure seekers. Take a hike up to Rohtang Pass or paraglide in Solang Valley. You can also hike to Malana in the Himalayas, a secluded community noted for its rigorous laws and regulations. You can also go on a one-hour climb to Jogini Falls from Manali.
Rishikesh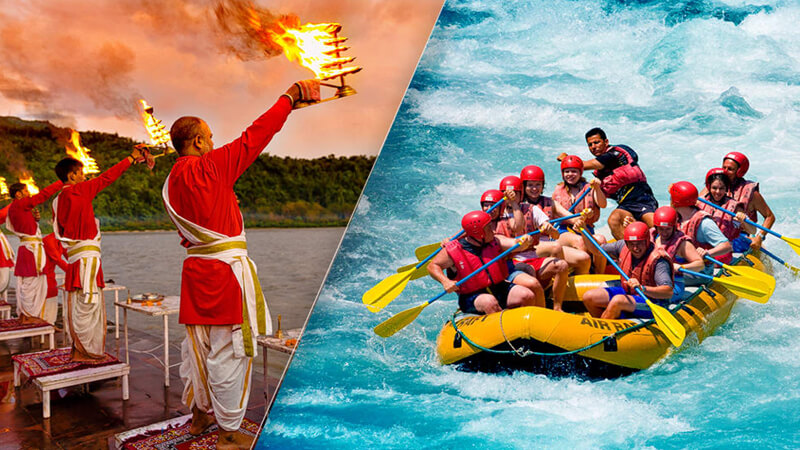 Rishikesh is located in the northern state of Uttarakhand, on the banks of the Ganga River. It is another famous place among adventure freaks. You can engage in different activities such as rafting, rock, and cliff climbing, bungee jumping, camping, and others. Even you can indulge in yoga and meditation activities in Rishikesh. So, if you want to relax your mind after doing some extraordinary adventure sports, you know where to head next.
Uttarakhand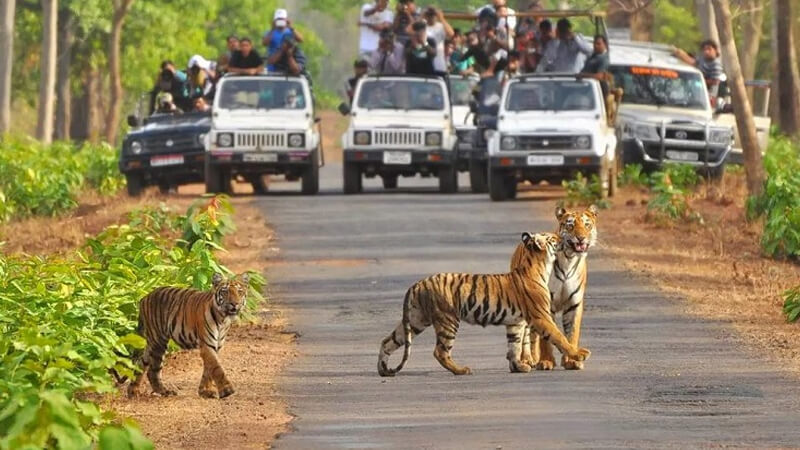 Do you want to see India's rich wild creatures, particularly tigers? Then Jim Corbett National Park is the place for you. This national park in the Nainital region is home to a variety of rare fauna. Tourists can go on a vehicle safari that takes them throughout the national park. If you're lucky, you could get a glimpse of Jim Corbett's royal tiger. Also, if you love trekking, then Roopkund Trek is made for you. Well, that's not an easy one, so be ready with your safety gear!
Meghalaya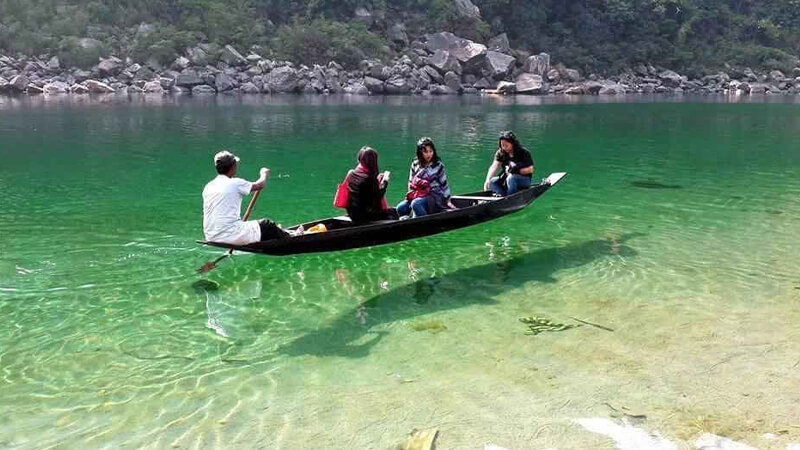 Meghalaya, with its intriguing caves, is the go-to destination for caving, which is one of India's top adventure sports. Exploring them is so much fun as it doesn't cost a single penny. These caves, nestled among waterfalls and verdant trees, will undoubtedly enchant you. So, don't forget to pack your bags with a water bottle, food, and yes some safety equipment too including a torch!
Goa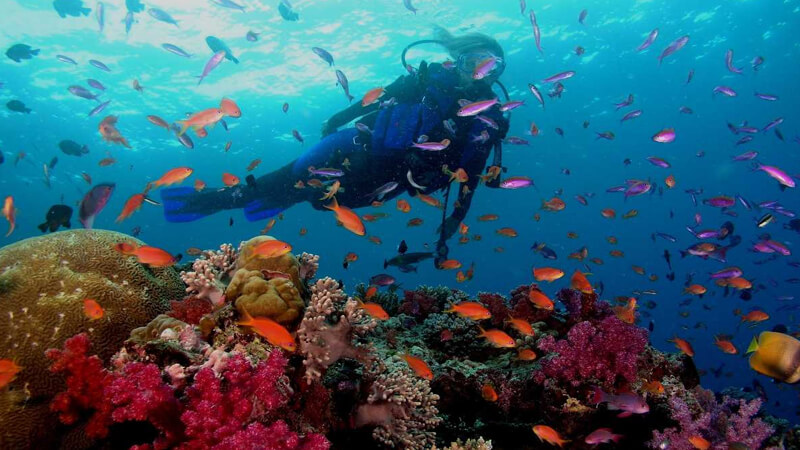 Goa is one of India's most popular tourist destinations. With vast blue waters and clean, tranquil beaches, the state is blessed with unimaginable beauty. Kayaking, parasailing, and paragliding are among the state's popular adventure activities. Also, scuba diving, snorkelling, surfing, and other various watersports activities are the ones where you can indulge in have adrenaline rush.
Mysore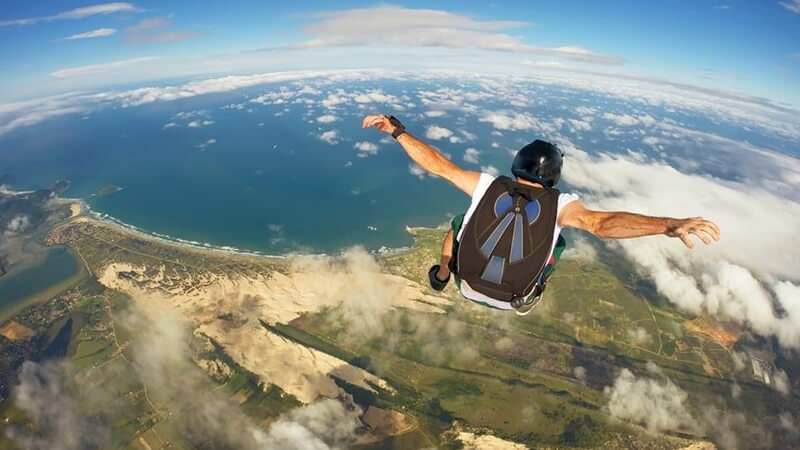 Imagine yourself in mid-air, watching bird's eye perspective. Wouldn't it be amazing? Definitely! So, head to Mysore for a skydiving experience which is the most exhilarating adventure you will ever have. If you're in Mysore, don't miss out on skydiving from the highest point on the planet. And, yes don't worry if you don't know how to do that. The expert will be there to train you!