Things to do with Family:
Traveling as a family can be a wonderful way to create memories and strengthen bonds. When it comes to planning fun activities with your family, EaseMyTrip offers many options to consider at affordable prices. We also have family activities package options for those who enjoy the great outdoors, hiking and biking can be a great way to explore a new destination. If you are one of those who prefer amusement parks or museums, there are plenty of options to choose from. Beach days are also a classic way to relax and enjoy the sun and water.
If you want to try something new, taking a cooking class or going on a scavenger hunt can be exciting and educational.
No matter what the family's interests, there are plenty of fun activities to keep everyone entertained and engaged.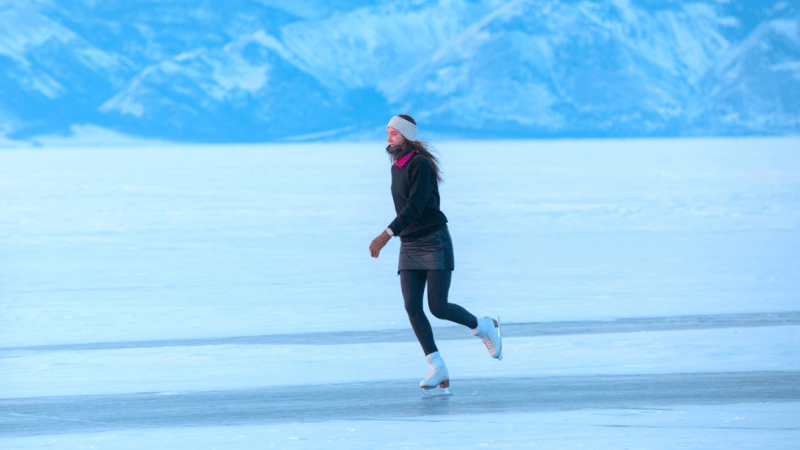 The crisp winter air, the sound of blades gliding across the ice, and the joy on everyone's faces as they enjoy the experience is truly magical. Whether you're a seasoned skater or a beginner, the rink is a great place to bond with your loved ones. Parents can hold their children's hands as they skate around the rink, while siblings can race each other to see who can skate the fastest.
It's a chance to make memories that will last a lifetime. And when everyone has worked up an appetite, a cup of hot cocoa at the rink's snack bar is the perfect way to warm up and end the day on a high note. Overall, ice skating with family is a fun and memorable way to spend a winter day.
Places to experience ice skating in India:
Snow World in Mumbai,
Essel World,
Iskate
Sparkys Ice Skating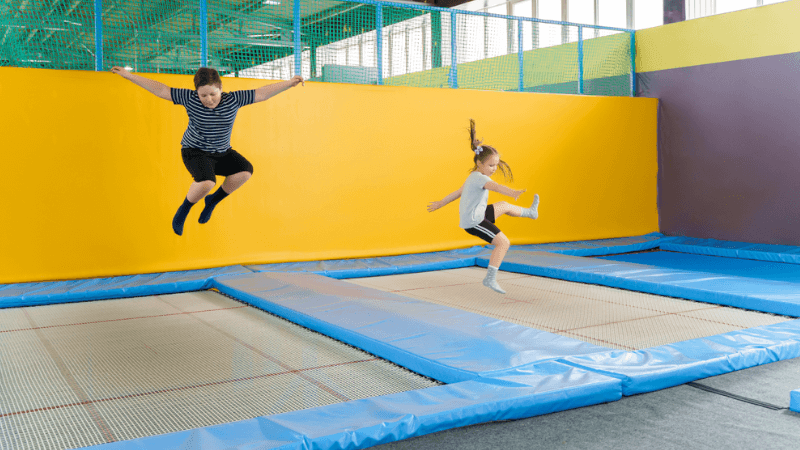 Trampoline parks have become a popular destination for people of all ages who are looking for a fun and unique way to stay active. A trampoline park is an indoor playground that features interconnected trampolines that allow visitors to bounce, flip, and jump to their hearts' content. The park is equipped with various areas designed for different activities, including a dodgeball court, a foam pit, and a slam dunk area for basketball enthusiasts. The experience of jumping on a trampoline is both exhilarating and liberating, providing a feeling of weightlessness and freedom that is hard to replicate.
Trampoline parks offer a perfect place to gather with friends, family, or even coworkers for a team-building activity. Besides, it's a great way to burn off some energy while having fun, making it an ideal destination for children's birthday parties, group events, or just a fun weekend outing. With their bright colors, energetic atmosphere, and endless fun, trampoline parks are an exciting and thrilling activity for everyone.
Best spots to find trampoline park in India:
Airborne - The Trampoline Park Hyderabad
Let's Play Indoor Trampoline Park
SkyJumper Indoor Trampoline Park
Fun O Factory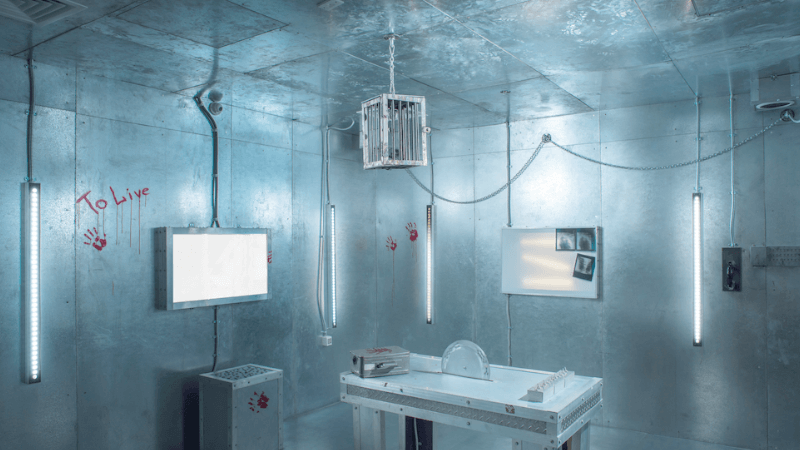 Mystery room experiences are an interactive and engaging way to spend time with friends or family. In a mystery room, participants are "locked" in a themed room and must solve a series of puzzles and clues to escape within a certain amount of time. The rooms are typically decorated in a way that transports players to a different world or era, making the experience even more immersive. The challenges in the room can range from deciphering secret codes to finding hidden objects, and every clue solved leads to a new discovery that brings the players closer to their ultimate goal of escaping the room.
The experience fosters teamwork, communication, and critical thinking skills while providing a fun and exciting challenge. It's a great way to bond with friends or coworkers, and the sense of accomplishment when the team successfully escapes the room is incredibly rewarding. With its element of surprise and excitement, a mystery room experience is an ideal way to spend an afternoon or evening.
Places where you can find Mystery Rooms in India:
The hidden door
Escape Cinemas
Clue Hunt
The hidden hour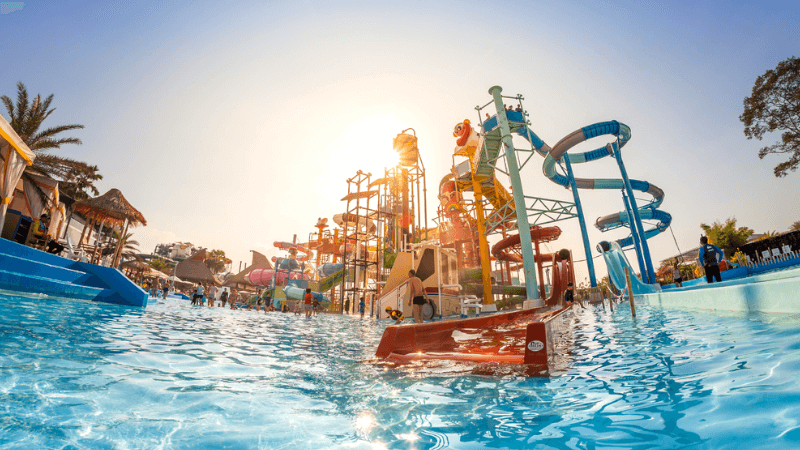 Going to a water park with family can be an exhilarating and refreshing experience. The excitement builds up as we get ready with our swimwear, sunscreen, and towels. The kids are usually the most enthusiastic, jumping around and eager to try out all the rides and attractions. As we enter the park, the sight of the water slides, wave pools, and lazy rivers gets everyone even more thrilled.
The splashes, screams, and laughter fill the air as we explore the park, going down thrilling slides, floating along the lazy river, and playing in the water. The sun shining and the water splashing on us keeps us cool and energized. It's a perfect way to spend a hot summer day, enjoying fun moments with family, making memories, and creating strong bonds. The water park experience with family is a great opportunity to unwind and let go of our worries and just have some fun in the water.
Best Water Parks in India:
1. Adlabs Aquamagica
2. Water Kingdom
3. Wonder La, Bengaluru
4. Appughar Or Oysters, Gurgaon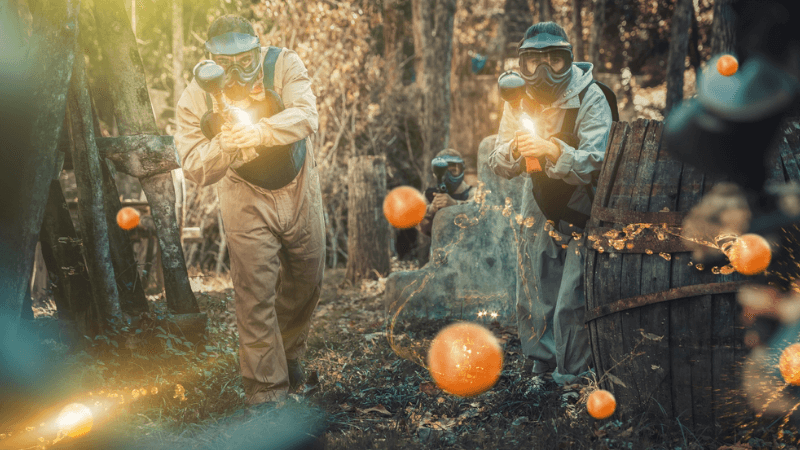 Paintball is a thrilling activity that involves shooting paint-filled pellets at other players with specialized guns. Participating in a paintball game can be an exhilarating experience, full of adrenaline and strategy. As players gear up in protective clothing and masks, anticipation builds as everyone prepares to take on the challenge of the game. The sound of paintball guns firing, the sight of paintballs flying through the air, and the feeling of the pellets hitting your body are all part of the excitement.
The game requires teamwork and strategy as players try to outsmart and outmaneuver their opponents. The feeling of successfully hitting an opponent and achieving an objective in the game brings a rush of satisfaction. However, paintball is also a physical activity and can be quite demanding, requiring agility, quick reflexes, and stamina. Overall, paintball provides an adrenaline-fueled experience that is a great way to challenge oneself, bond with friends or family, and have an unforgettable time.
Best Paintball Experiences in India:
Paintball in Sarjapur

Paintball in Ramnagar

Paintball in Angsana, Bangalore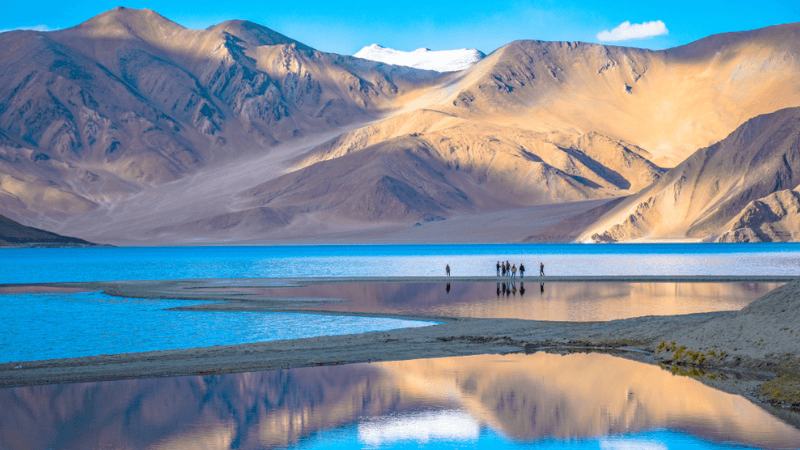 Hiking with family can be a wonderful way to spend time together, appreciate nature, and get some exercise. The journey on a hiking trail provides an opportunity to bond with family members while enjoying the beauty of the great outdoors. As we make our way along the trail, we may encounter various obstacles and challenges, such as steep inclines, rocky terrain, and narrow paths. However, overcoming these challenges can be a rewarding experience that builds resilience and self-confidence. Along the way, we can appreciate the natural beauty of the environment, such as towering trees, bubbling streams, and scenic vistas.
The sense of accomplishment we feel upon reaching the summit or completing the hike is a great feeling that provides a sense of pride and satisfaction. Hiking with family also provides a chance to unplug from technology and enjoy each other's company without distractions. It's an opportunity to create lasting memories, share stories, and strengthen family bonds. Overall, hiking with family is a fantastic way to enjoy the outdoors, get some exercise, and create meaningful connections with loved ones.
Best places for hiking in India:
Ladakh

Nanda Devi, Uttrakhand

Sikkim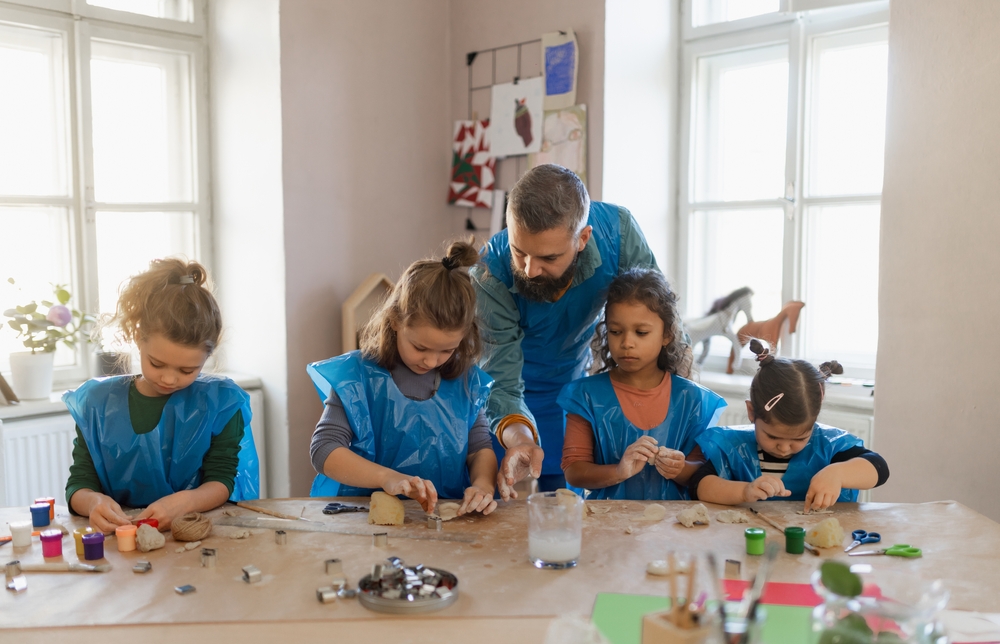 Craft activities are a fun way to engage with family members, encourage creativity, and create lasting memories. There are numerous crafts for family activities that can be enjoyed by people of all ages, including painting, drawing, making jewelry, knitting, or even building with legos. The choice of activity depends on individual preferences and skill levels.
One craft activity that can be enjoyed by all is making a family tree. This involves creating a visual representation of the family tree by drawing or painting a tree and adding family member names, dates of birth, and photographs to the branches. This fun activity can be a fun and engaging way to learn more about family history, connect with relatives, and strengthen family bonds.
Few craft activities to try on:
1. Handmade Beaded Jewelry
2. 3D Painting
3. Yarn Flower Greeting Cards
4. Kindness Rocks
Read More: Top 18 Summer Holiday Destinations In India For Perfect Family Vacations
Engaging in fun and adventure activities with family members is an excellent way to create lasting memories and strengthen family bonds. Whether it's taking a family vacation, participating in a group sport or game, trying a new hobby, or simply spending time together over a meal, the benefits of quality family time are numerous. By setting aside time to do enjoyable activities together, families can build trust, communication, and a sense of belonging that will last a lifetime.
Additionally, these shared experiences can provide a source of comfort and support during challenging times. Thus, it is important to prioritize family fun and make it a regular part of our lives. If you and your family are waiting to spend some fun time together then now is the time to plan. EaseMyTrip helps to book and plan adventure activities for your family. Book Now!