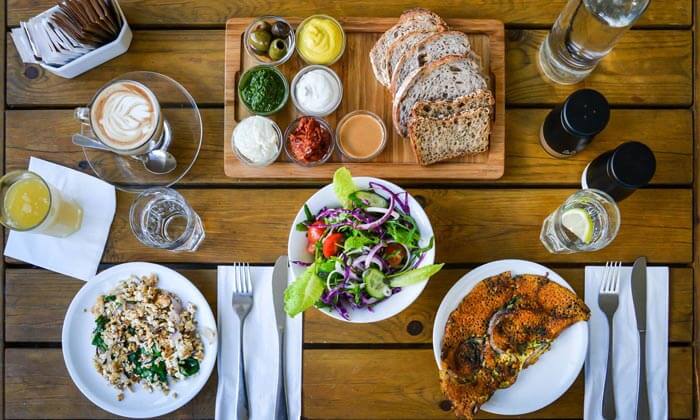 With Veganism gaining popularity in the past few years, the vegetarian travelers have also become very conscious while planning their vegan vacations and choosing their perfect vegetarian friendly destination. Though there are only handfuls yet you can find some vegan-cities in the world that offer various food options to their vegan guests. Assuring blissful time, these destinations around the world have your food platter sorted while you enjoy your vacation. Below are the places that should be on your list for an amazing vegan holidays.
Chiang Mai, Thailand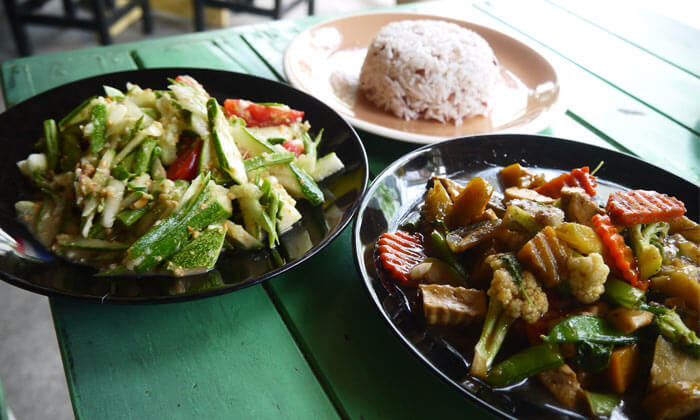 When you are fond of cheap thalis and looking for some authentic South Indian cuisines, Chiang Mai is the place to visit. This popular travel destination is a right fit to plan your vegan vacations. Chiang Mai offers variety of vegetarian food options with delectable taste. Go try the delicacies in Moon Muang Road, Nimmanhaemin Rd, Bumrungrad Road, and Wualai Road. Look for egg noodles, burnt chili paste, banana flower salad and other veggies for an amazing time in one of the top destinations for vegetarians.
Best Vegetarian Restaurants in Chiang Mai: Vegan Heaven, Anchan Vegetarian Restaurant, Terraces
Taipei, Taiwan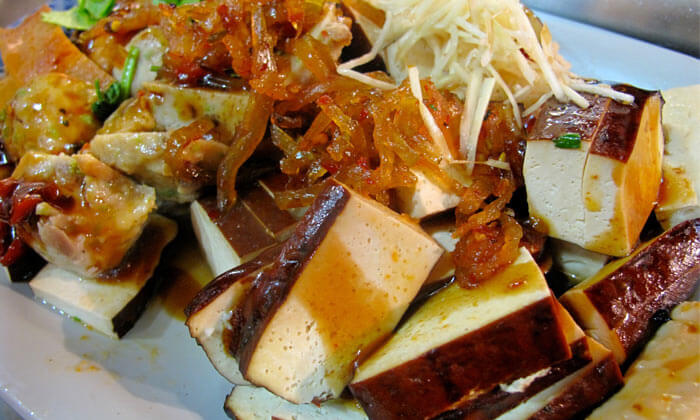 Taipei is another soothing treat for all vegan friendly people and definitely a must visit travel destination. Speaking about the food options, Taipei offers its visitors a variety of vegan food like Black Sesame Tofu, Udon Noodles, and an array of rice-based dishes. Do not forget to try waffles made from almond milk and rolled oats for an unforgettable time on your vegan holidays.
Best Vegetarian Restaurants in Taipei: Soul R. Vegan Cafe , Zihong Liu Vegan Café, Loving Hut
Singapore, Malaysia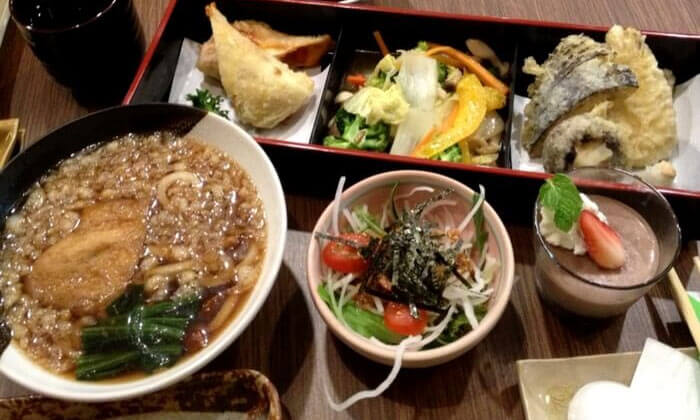 Singapore has portrayed itself very strongly to be a perfect vegan destination. Places like Race Course Road, Keong Saik Road and East Coast Road, boasts various vegetarian restaurants with fresh and authentic food. The popular vegan dishes offered by the restaurant are Organic Ciabatta Bun stuffed with Grilled Soy Patty and smothered with nutty & savory satay sauce. Located on Race Course Road, Cafe Salivation is a perfect vegetarian cafe that serves genuinely vegan pizzas, burgers, and other eating option for all its vegan guests. For your next vegan vacations, go book your international flights now.
Best Vegetarian Restaurants in Singapore: VeganBurg, Blue Bistro SG Cafe , Whole Earth
Tel Aviv, Israel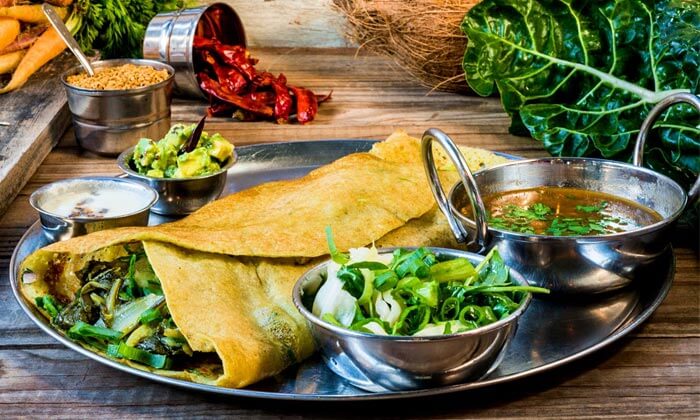 Tel Aviv in Israel is another perfect holiday spot where vegetarians can gorge on 100 percent organic delicacies. From burgers, sandwiches and pizzas, you can enjoy a variety of choices. Visit around King Geirge, Dizengoff street and Florentin to explore vegan food. Do not miss out on lip-smacking saunas made from seitan and mouth-watering stews.
Best Vegetarian Restaurants in Tel Aviv: Neroli Organic Juice Bar & Raw Food Diner, Seeds, Rainbow
Berlin, Germany
Are you a vegetarian? Then go exploring Germany, which is one of the best vegan cities in the world and boasts variety of vegan-friendly cafes, bars and restaurants. Grab a hot cup of soup, gluten free bread, platter of salad for a healthy meal at Neukolin and Helmholtzplatz. The menus of these eating joints, rely heavily on plants as an ingredient.
Best Vegetarian Restaurants in Berlin: Barkett, Brammibal's Donuts, Sfizy Veg
Glasgow, Scotland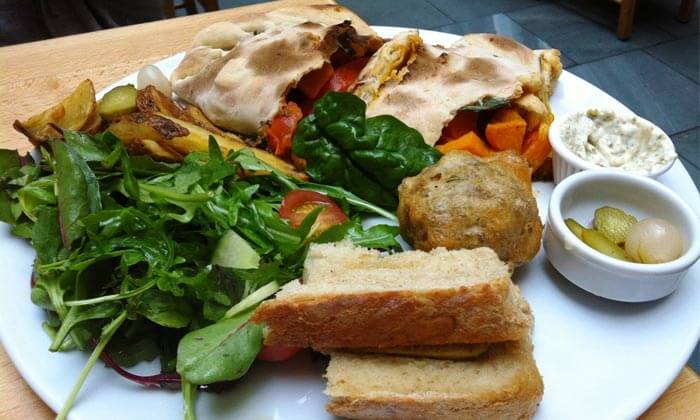 Acknowledged as the most vegan-friendly destination in the UK, Scotland is an ideal place to plan your vegan holidays. The restaurants in Glasglow remain all light up with quirky interiors and offers great vegetarian delicacies.
Best Vegetarian Restaurants in Glasglow: The Flying Duck , Picnic, Stereo
Mexico City, Mexico
If you are planning for a perfcet vegan holidays, Mexico should be on top of your list. The city offers a lot of vegan restaurants. Go to places like La Condesa and Doctores near the southwest of the Mexico City which have plenty of vegan eating joints. Food ingredients of this region includes vegan nutella and yoghurt along with food varieties like falafel, vegan pizza, moussaka etc.
Best Vegetarian Restaurants in Mexico City: Vegamo Mx, Kalpoli Margarita , La Pitahaya Vegana
Portland, Oregon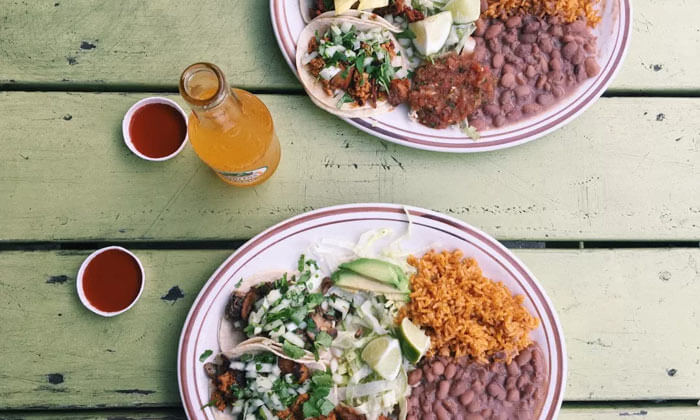 Declared as No. 1 vegan-friendly destination in the USA by PETA for the year 2016, Portland is one of the most vegan- friendly cities that one can plan their trip too. Portland serves variety of vegan gourmets, varying from vegan barbeque to upscale dining options. The city also has a Oregon Convention Center – the country's first vegan mall.
Best Vegetarian Restaurants in Portland: Homegrown Smoker, Vegan BBQ Farm Spirit , Blossoming Lotus
New York, USA
The city is indeed a paradise for vegans offering variety of options to eat like vegetarian dumplings, veggie burgers, tofu, bean curd, and bubble tea. Do visit Manhattan & Brooklyn areas that boast several amazing eateries for a perfect vegan vacations.
Best Vegetarian Restaurants in New York: Franchia Vegan Café, HanGawi , VLife