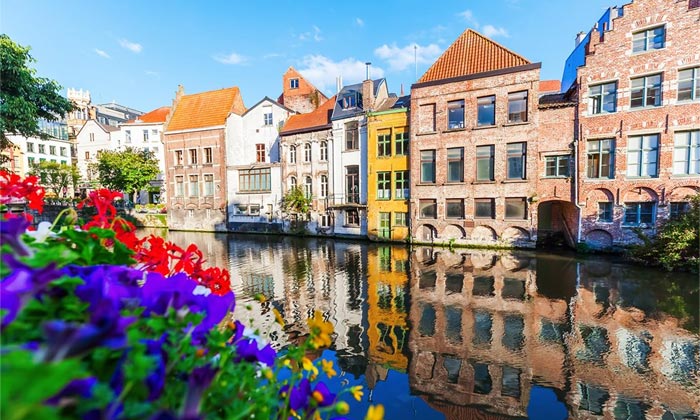 Offering chocolates, romance, historical grace and delicious food, Belgium turns into an ideal destination for all. It is a country that is the perfect blend of cosmopolitan culture and regional elegance. Being a country of medieval towns and Renaissance architecture, Belgium offers a perfect holiday experience to all. Here are 10 reasons that make you explore this beautiful destination of Belgium.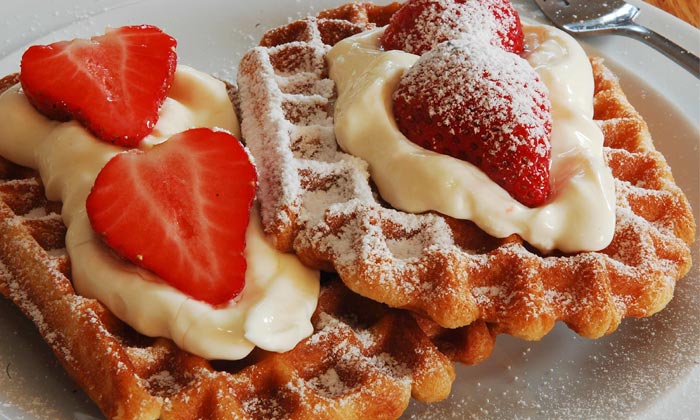 Celebrate Romance with Canal Tours of Bruges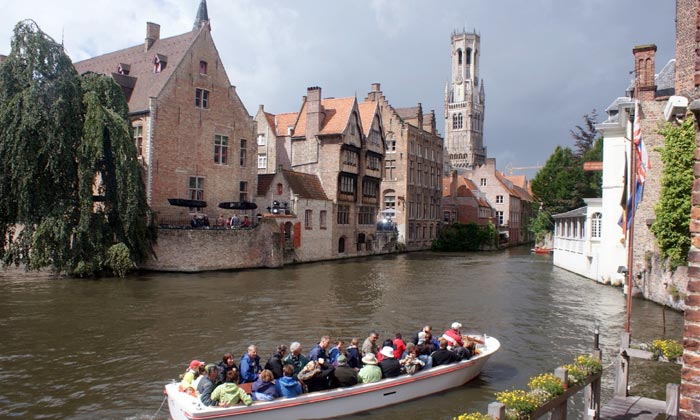 Belgium is one among the 'low countries' in Europe featuring an extensive network of canals. You get a chance to play with water in the romantic city of Bruges and admire the UNESCO protected medieval views from the ease of your open air boat.
Breathtaking Views in Ghent
Go on a trip to Ghent and indulge into the marvel with the architectural masterworks of castles, cathedrals and old commercial houses. Go up the Belfry for the panoramic views of the city and surrounding landscape. The Belfry of the city was built between 1313 and 1380, which also dominates the old city. The tower stands as a sign of the city's autonomy.
Diamond Shopping in Antwerp
Antwerp in Belgium is one of the best known destinations in the world for its diamonds. So, lighten up your window shopping nerves and come across the countless diamond merchants.
Astonishing Gothic Architecture in Leuven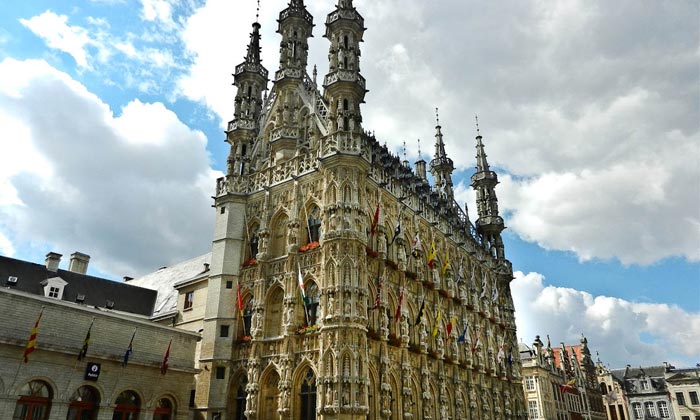 Leuven is a University town in Belgium that is lesser than an hour's ride from Brussels. Stand in wonder at the gloomy Gothic Town Hall that took three architects and 30 years in its construction. Built during 1448 to 1469, this brilliant construction has three main stories and six octagonal turrets. If you are interested you can also take the guided tour to learn more about the history of the Town Hall.
The Landmark Manneken Pis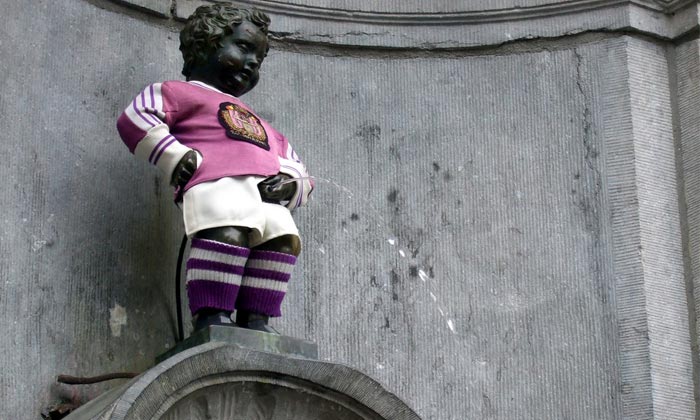 Explore the warren of alleyways close to the Grote Market in Brussels in search of the Manneken Pis. The popular fountain features the idol of a little boy. This small bronze sculpture is really unique and appeals a number of visitors for exploration.
Comic Culture & Diverse Languages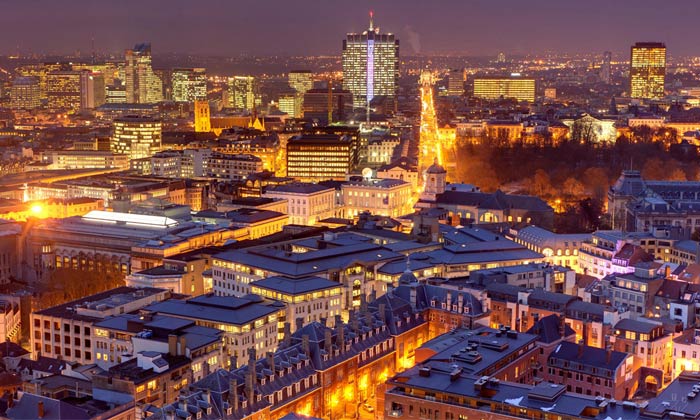 If you love comics, then you have a good reason to visit Brussels. It is home to an array of clever murals featuring the famous cartoon - Tin-Tin. The land is also known for its diversity due to being full of migrants from all over Europe.
Overload of Chocolates & Waffles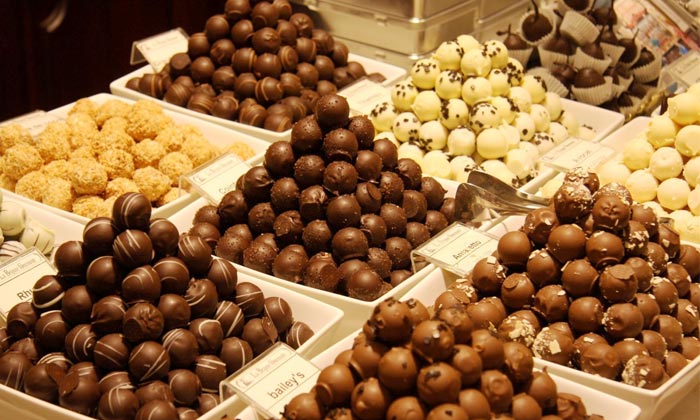 As you walk down through any street of all major cities of Belgium, chocolate shops are going to tempt you simply. You will be awed with the fantastic chocolate displays in the stores that are going to make you enjoy these delicious treats for home. Along with chocolates, Belgian waffles are also popular all through the world. It is another great reason for visiting the destination.
Incredible Food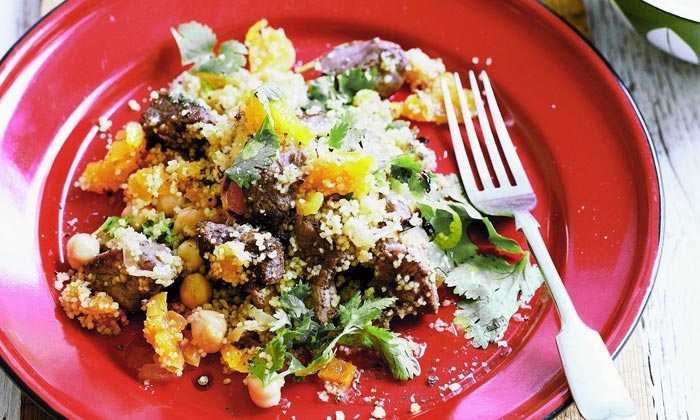 The place is known for offering an amazing variety of cuisines, including popular European fares like Spanish and Italian. You can also relish here more unusual offerings like Couscous from Tunisia and several Ethiopian dishes. Belgium is also famous for being extremely vegetarian-friendly.
Ease of Train Travel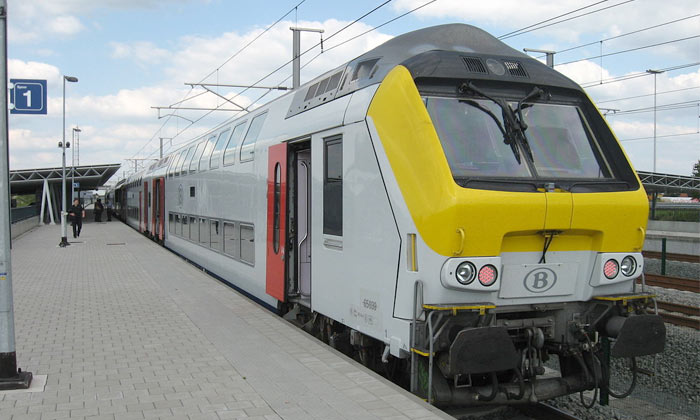 Belgium enjoys great train connectivity throughout the country. You can travel through bigger cities while having ease of trains. Belgium is well connected with the rest of Europe, especially with cities like Paris and Amsterdam.