It's an honor to be born in a country like India, which is rich in history, culture, and heritage. Calling India "Home" is a pride evidenced more on national occasions like Republic Day, which celebrates the day when the Indian constitution came into effect after Independence Day.
This day is marked as a public holiday, and this year, it falls around the weekend, which means a double celebration! So, don't stick your eyes in front of screens and get out of your rooms to celebrate the day of national pride. Come on, It's the day when the tricolor is flown all around the country, so let's have some fun this time! You can also check out the things to do in one day in Delhi to expand your tour and make it more memorable.
On any given Republic Day in Delhi, the day begins with either cheering your heart out at the Rajpath Rd. or watching the procession on television. You are constantly faced with the problem of what to do with the remaining hours of such a day, no matter where you are. But that's no longer the case because we'll lead you through a detailed schedule for the day that covers every activity you can enjoy in the city besides staying put at home.
Things To Do On Republic Day in Delhi
1) Affix a Flag to Your Community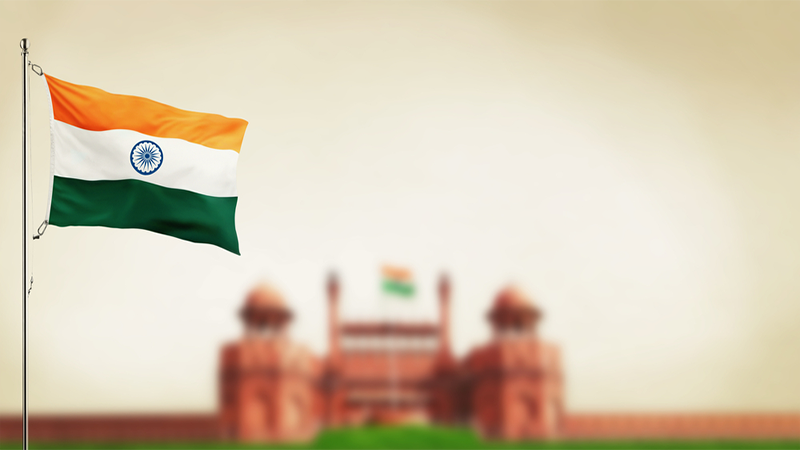 Whether or not you attend the parade grounds, republic day requires a salute to our flag. Other than attending this parade, hoisting a tricolor flag is one of the most important things to accomplish. The least you can do to mark this occasion well in your community, at your place of education, or even just on your terrace is to raise a flag in honor of those who stand guard over it day and night. It wouldn't cost much to observe a moment of silence to remember those who gave their all, but it would make you feel more patriotic.
2) Read the Past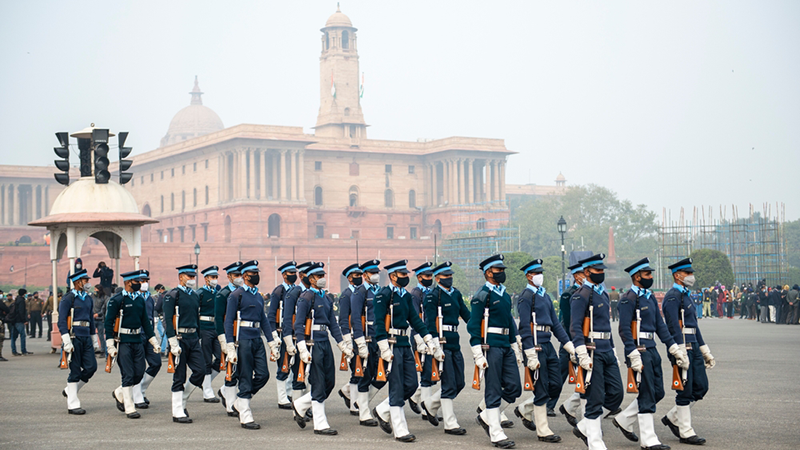 Republic Day includes more than just celebrating a holiday; it also entails knowing about the past. It is impossible to overstate how inspiring and beautiful the fight for independence and creating a unified country out of the numerous sovereign states was. So take advantage of your day off and read for yourself. Numerous wonderful books provide fantastic historical explanations. We suggest reading- My India by A. P. J. Abdul Kalam, The Discovery of India by Jawaharlal Nehru, and Abhinav Chandrachud's Republic of Rhetoric. There are many more books that you can get and read. It'll help you get close to your country.
3) Discover Delhi's Heritage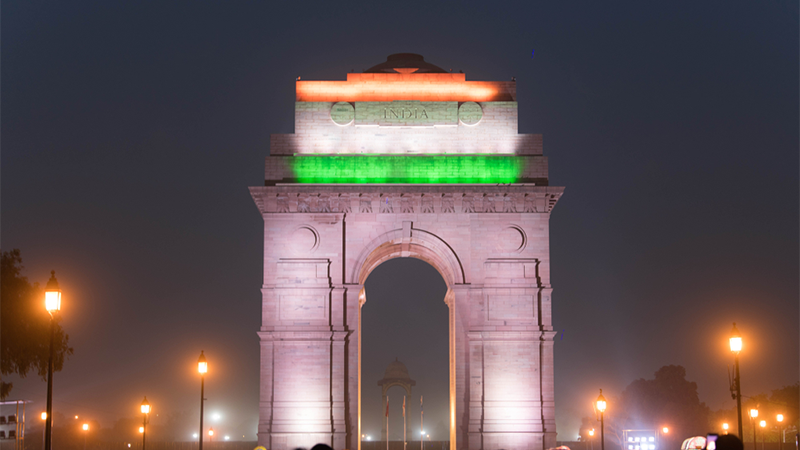 On a day like today, one may always take in whatever historical magnificence is thrown their way. A heritage walk would also be really beneficial for you. So go on a quest to discover Delhi's fascinating culture and past. Find the historical artifacts scattered across the city, and you'll gradually be able to connect with the past, which is one of the many things deserving of a celebration like Republic Day.
4) Try the tasty dishes of Purani Delhi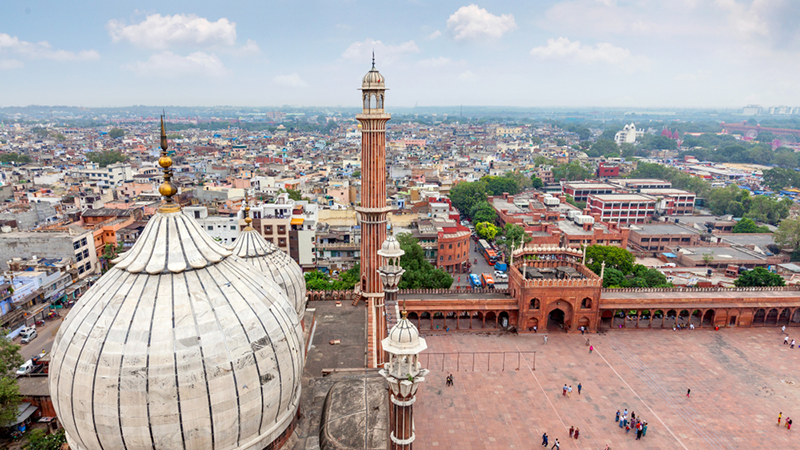 Once you're close to our historical past, Purani Dilli's culinary traditions are only a short distance away from that era. You would be starving and ready for a tonne of delicacy in one of the crowded alleys of our historic city after exhausting yourself and discovering different places. Try some of the hot, tangy, spicy treats sold at chaat stands, or indulge in those piping-hot, deep-fried paranthas before heading out for those sweet surprises like Jalebis and Rabdi. You'll be guaranteed to smile broadly with each bite, so give them a try.
5) Explore Central Park in Connaught Place
Going to the central park in CP for a stunning tri colored backdrop for your Republic Day Instagram selfies is one of the coolest things to do on such a day. It's one of the many activities to do in Delhi on Republic Day that is on everyone's bucket list. Take pictures and tag your friends, family, or anyone else you have spent the day with. Social media will make you remember the day and relive it by notifying you next year about the pictures.
6) Experience The Tricolour To The Fullest at Dilli Haat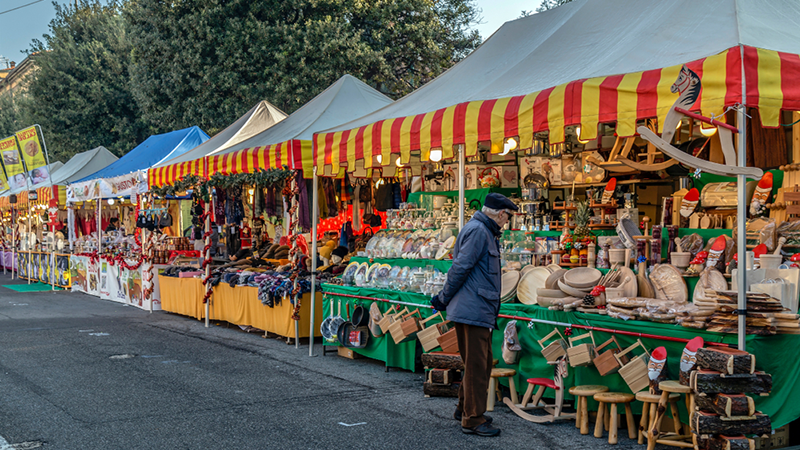 The INA Delhi Haat will again exhibit Republic Day's brightest hues this year. Your republic day celebrations would be more memorable if you embraced those aspects of patriotism. It's time to enjoy some of the contemporary Indian celebrations once you've finished touring Delhi's cultural and national treasures. There isn't a single boring or blah moment at the INA Delhi Haat on Republic Day 2023, thanks to the themes and concerts being held on this occasion. If you're planning an excursion for memorable activities, such as shopping, listening to music, or seeing views that will stay in your memory forever, be sure to include this location on your list.
7) Play a loop of patriotic music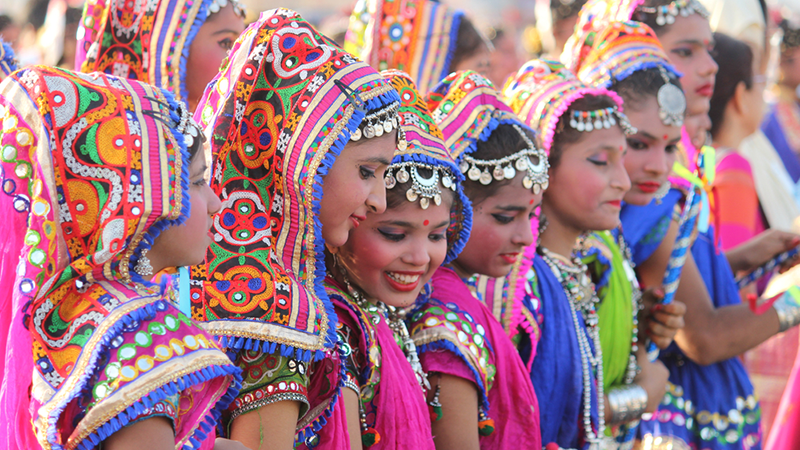 We can all recall the patriotic anthems from our youth that helped shape our nationalism today. Songs by A. R. Rahman from films that we can't help but watch every time we have the chance, as well as songs that always unite us under a common religion—being Indian. So let's just listen to those tunes on repeat today while relaxing or taking a long drive to relive and rekindle those memories in our minds. Relive your childhood excitement for the 26th of January, which seemed like a holiday for the entire country. And these sounds and melodies would clear the path for you to cross.
8) Watch patriotic movies on television.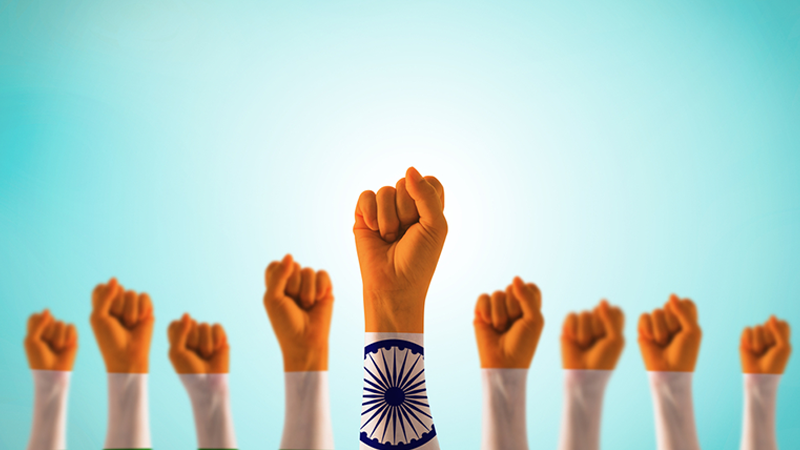 It will be time for some cozy comfort by the time you have finished all of this. There is only one ideal way to cap off a day of discovering your patriotic side after having to cross the entire city: stealing the fuse conductors and rescuing the country from a missile assault, as DJ did in Rang De Basanti, or starting a revolution within. Watching films like Border, Tiranga, Krativeer, and Rang De Basanti will undoubtedly make for the ideal finale to such a day, so don't miss out on this tradition fit for an occasion like republic day.
9) Experience Delhi's most picturesque view from Raisina Hill.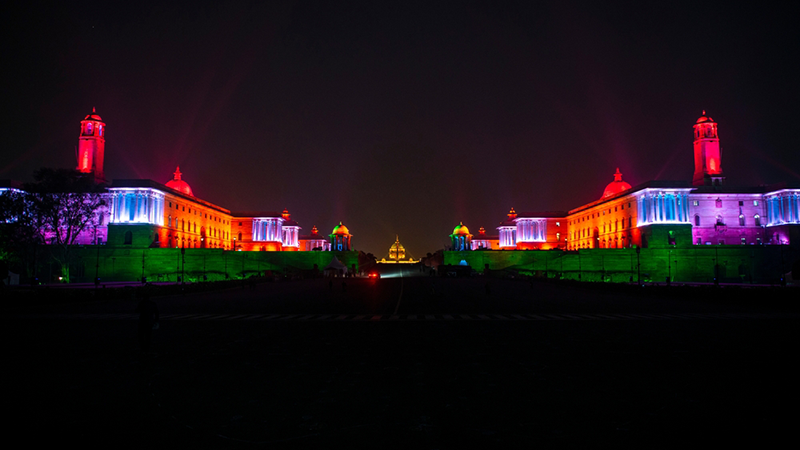 Many believe visiting Raisina Hill is just as important as seeing the parade. So once you've seen everything and done everything, finish the day with this and give your loved ones an evening to remember. Following the customary Republic Day procession, the place is decked with lights and patterns, giving it the ideal setting for your Instagram photos. Take a stroll here, and you'll be enchanted by the colonial elegance and lovely lights that make it all sparkle out loud at night.
Travel with EaseMyTrip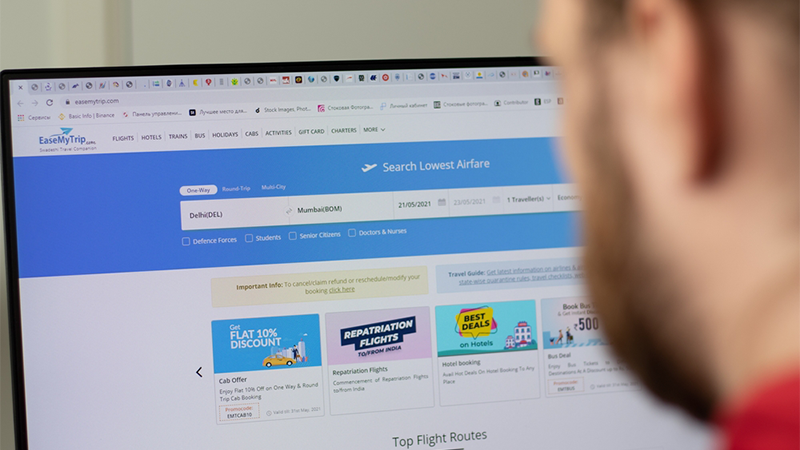 The 26th of January will be accompanied by several holidays. Get your Delhi holiday package customized with EaseMyTrip if you want to enjoy yourself greatly this weekend while staying within your budget.
For the best deals on train and flight ticket booking to any of your locations, check out EaseMyTrip.com. With us, you may buy tickets online, so you won't have to wait in line to book for hours. You can save a good amount of money by making a reservation using EaseMyTrip's easy-to-use interface. So don't wait any longer. Make your bookings right away!