"Benaras is older than history, older than tradition, older even than legend and looks twice as old as all of them put together." – Mark Twain
Varanasi is not just a city but a bunch of unconventional experiences which will always weigh more than anything else in life. Varanasi is mentioned in the Rig Veda and heretofore called Kashi. Lately, it got its present name which is derived from Varuna and Assi, two tributaries of the holy Ganga that flow beside this enticing city. People consider Varanasi as an immortal city as it's an amalgamation of the Kashi city, pristine river Ganga and the supreme Lord Shiva. Here is a list of things to do Varanasi, so don't miss out on any of these to experience the essence of the city to the fullest. Get your tickets booked from train booking app of EaseMyTrip.
Ganga Aarti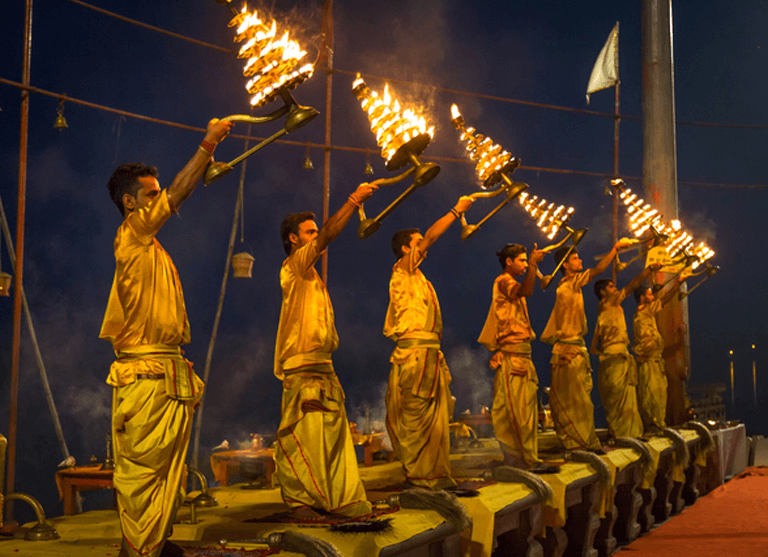 Ganga Aarti is the most beautiful experience a person can ever have. Varanasi is said to be the abode of Lord Shiva and every evening offerings are given by thousands of devotee from the Ghats. It is one of the best things to do in Varanasi and have a peaceful evening in the city. Best place to catch the glimpse of the grandeur Aarti is from Dashwamedh Ghat where most of the rituals are performed. Large brass lamps weighing more than four kilograms are lighted up and Aarti ceremony is performed by priests on the Ghat.
Take Bath in Holy Ganga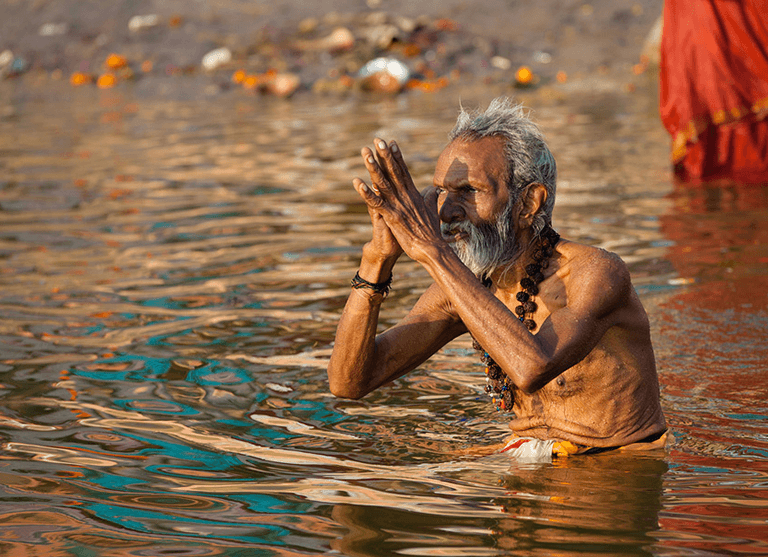 Ganga is considered to be the holiest river among the all. According to Hinduism, Hindus worship Mother Nature in every way and worshipping holy river Ganga is one of them. According to legends, taking a dip in Ganga wash off all your sins and purifies your soul. Taking bath in the pristine water of Ganga is one of the major things to do in Varanasi.
Tour of Sarnath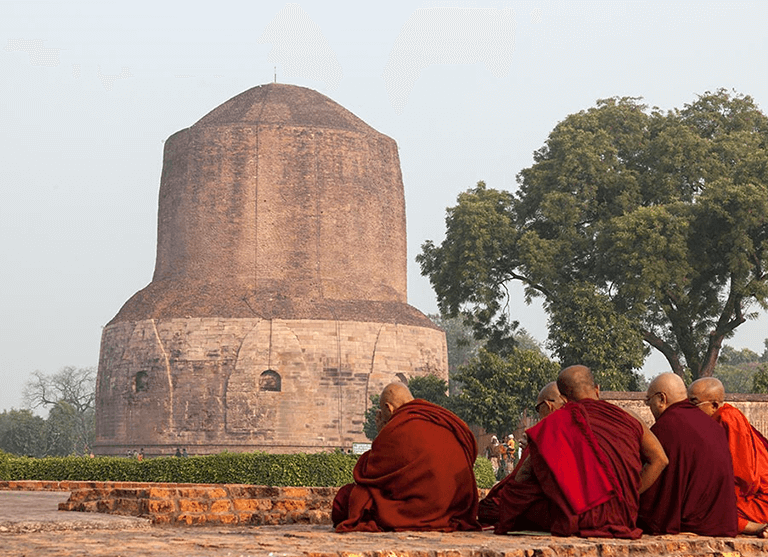 Singhpur is a small village which is just few kilometres away from the main city of Varanasi. While Varanasi is an abode of Hindu religion, Sarnath in Singhpur is the religious centre of Buddhism. Shreyasnath, the eleventh Tiranthkara of Jainism is believed to be born at Sarnath. The peaceful environment of this place makes it one of the most visited places in Varanasi. If you wish to learn more about Buddhism, you must visit Sarnath Museum.
Ramnagar Fort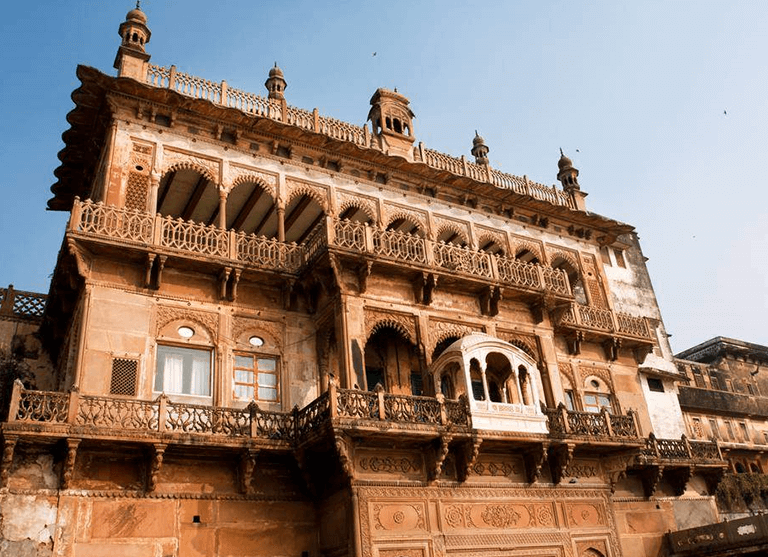 Ramnagar Fort was built by Raja Balwant Singh in 1750 and is an epitome of Mughal architecture in India. Visiting Ramnagar Fort is one of the best things to do in Varanasi in the evening. This fort is built with cream coloured Chunar Sandstone which becomes even more alluring at the dawn hours of the day. Standing beside the crystal clear Ganga, Ramnagar Fort is a hotspot of shooting locations in Varanasi.
Boat Rides in Ganga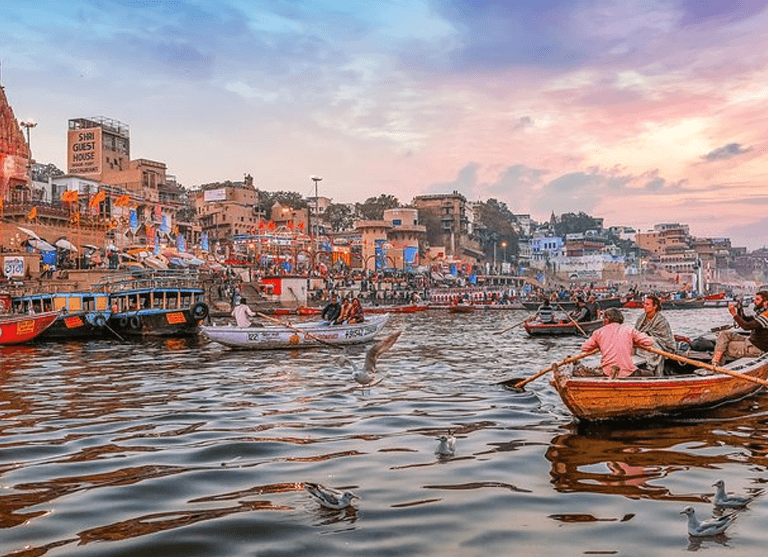 You must have seen this in many movies yet no camera can ever justify the real beauty of sun rays reflecting on the holy Ganga. The best time for boat rides in Varanasi is 6:30 AM – 8 AM. You will be surprised to see the kind of energy this quintessential city of Kashi reflects even at 5 o'clock in the morning. Usually, people prefer to take rides either in the morning or during the Ganga Aarti from Manmandir Area.
Explore the Ghats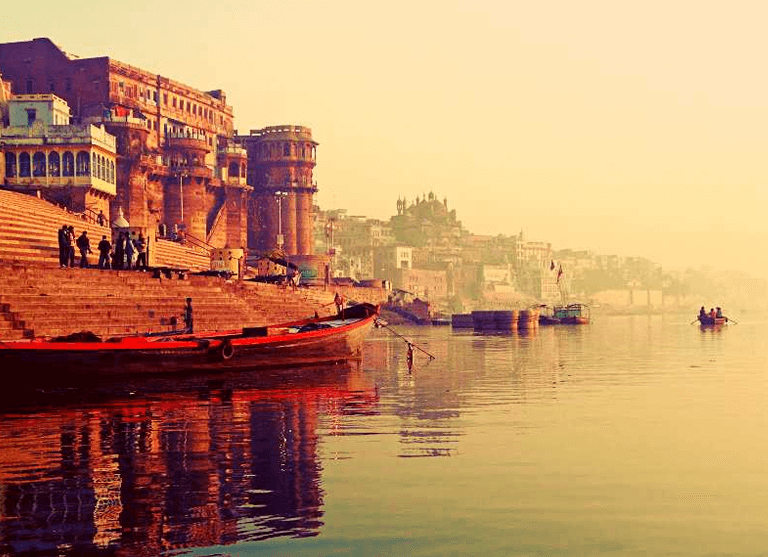 Every Ghat in Varanasi has its own legends and mesmerising views of the river. Dashawamedh Ghat is the most popular Ghat of Varanasi because of the grandeur Ganga Aarti. Every evening thousands of devotees gather on the banks of holy Ganga for prayers and offerings. Varanasi is said to be the abode of Lord Shiva and coax devotees to this city who come here to attain ultimate salvation. As per popular belief, a person who dies in Varanasi attains Moksh. Lalita Ghat is one of the best places to go to Varanasi, built by King of Nepal. Many colourful local festivals are organised on this enticing Ghat of Varanasi.
Taste the Street Food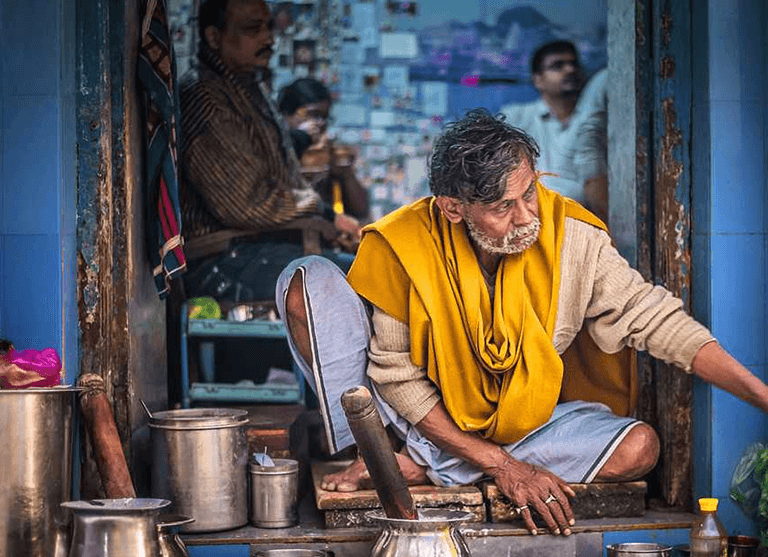 You remember a place by the food it offers and one can never forget the taste of Varanasi. Being one of the oldest cities of the world, the flavours in the street food of Varanasi has evolved by the time. Varanasi street food has an influence of neighbouring states of Bihar and West Bengal which makes it even more interesting and delectable. Kachori Sabji, Choor matar, Dahi Chutney Gol Gappe, Baati Chokha, Tamatar Chaat, Malaiyyo and most famous one Benarsi Paan. Each and every dish you get to taste on the streets of Varanasi is unmatchable.
Shopping Spree in Varanasi Market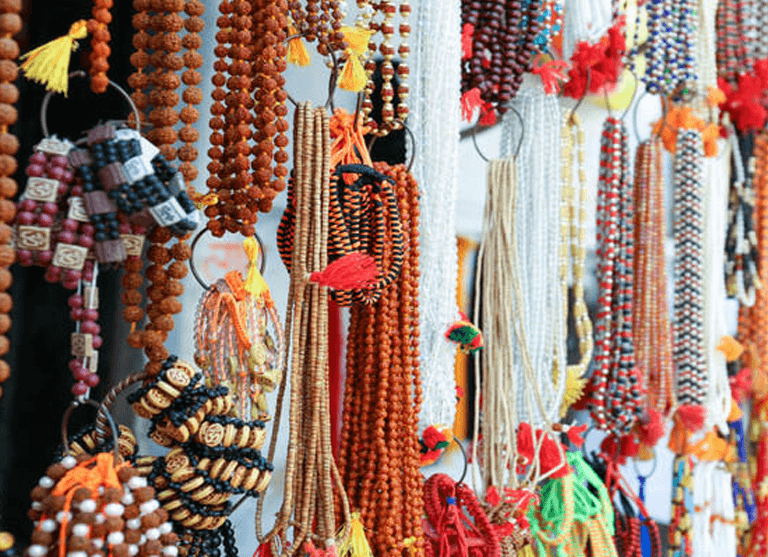 Shopping from Varanasi's local market is one of the best things to do in Varanasi. This city is the best place to collect souvenirs from for your friends and family. Varanasi has some really enticing products of silk saris with an elaborate pattern of floral designs and zari work. Shawls, bangles, carpet, stone inlay work and idols of Hindu and Buddhist deities are few things you can get out of the busy lanes of this enticing city of Varanasi.
Enrol into Ramayana School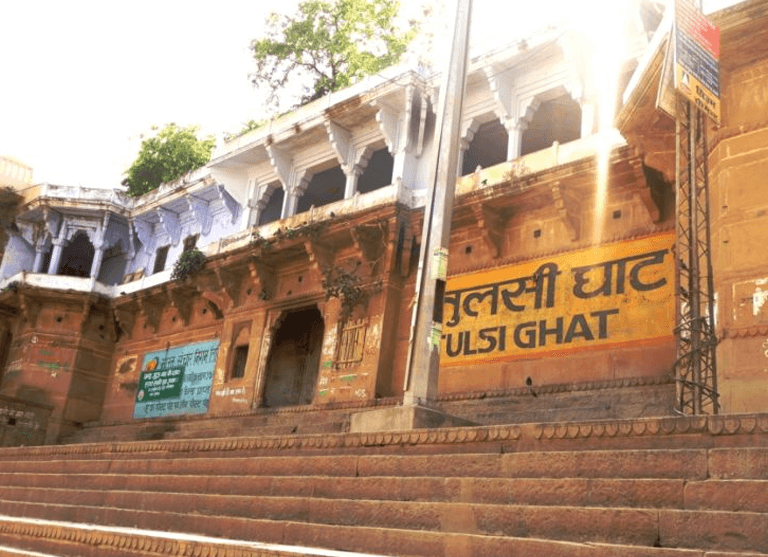 There is no better place than Varanasi to learn a few things about the pristine Hindu religion. Visit the Tulsi Manas Temple in Varanasi which has the holy Ramayana inscribed on the marble frescoes. You can even visit the actual place where Sant Tulsi Das wrote his Ramcharitra Manas at the fringe of Tulsi Ghat. The original manuscript of his creation is still available in the city.
Nature Retreat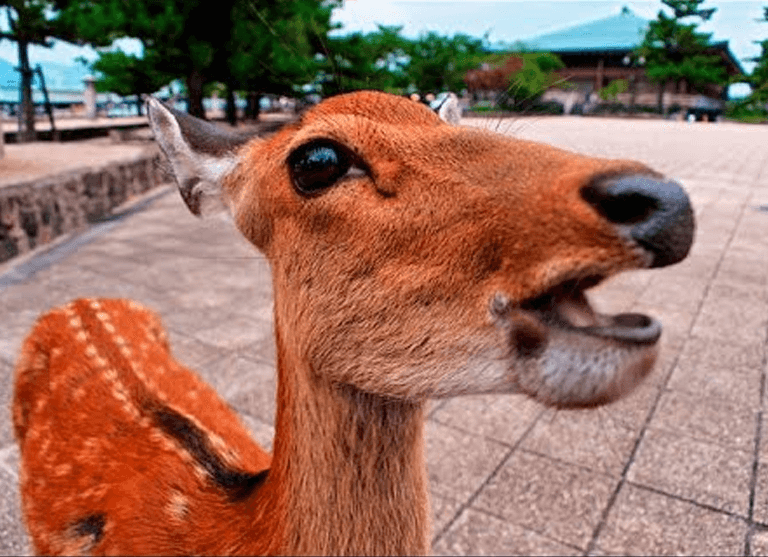 If you still need an escape to feel a little closer to Mother Nature, you can visit Deer Park in Varanasi. It is counted as one of the best places to go to Varanasi because of the unaltered beauty of this beautiful park. It is the place where Buddha taught his first sermon, created original Sangha and proclaimed his dharma.
Grab your stuff, get your train booking done through EaseMyTrip and explore the land of salvation.