Temple is a place where you feel the utmost peace, relaxation, and take blessings from God for a healthy and wealthy life. Bangalore has an immense number of temples for god worship where you can visit during the morning and in evening hours. It doesn't matter whether you are spiritual or not, you can visit these temples to see the traditional Dravidian architectural style.
Out of the many sacred places in Bangalore, we have picked the top 10 for you where you must have a visit during your excursion to this amazing city.
Famous Temples in Bangalore
Sugreeva Venkateshwara Temple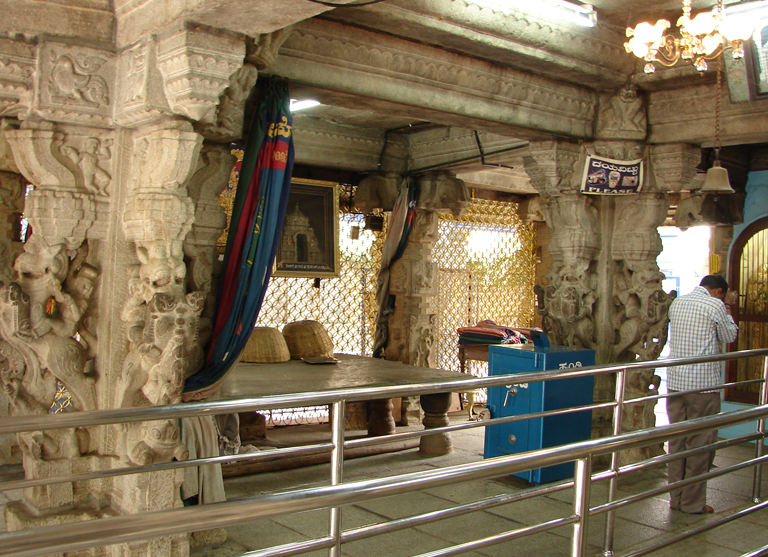 Located at the Balpet area in Bangalore, Sugreeva Venkateshwara Temple is dedicated to Sugreeva- one of the crucial characters of Ramayana. The temple has 6 feet statute of the Sugreeva and is mostly thronged by the Hindu community.
Address: 133, Balepete Main Rd Balepete, Chickpet, Bengaluru, Karnataka 560053
Iskon Temple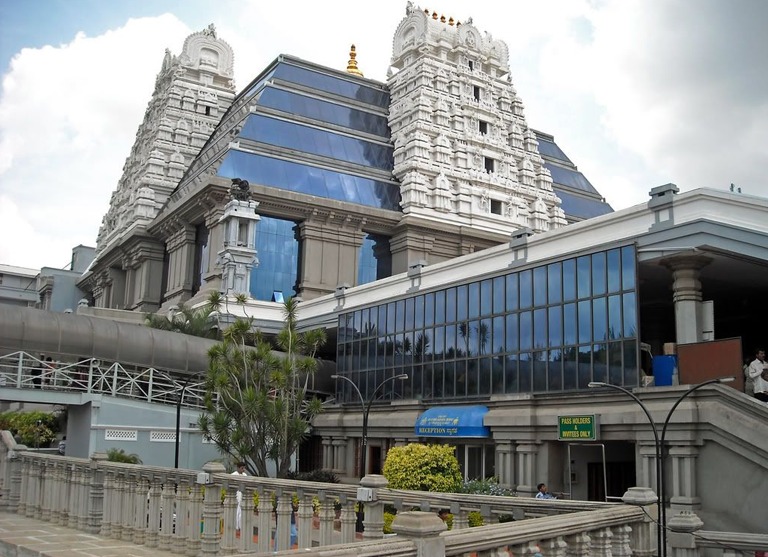 One of the famous temples in Karnataka is Iskon Temple where devotees from all over the world come to take blessings from Lord Krishna. The temple covers a 7-acre hill and designed to promote Vedic culture and spiritual learning.
Address: Hare Krishna Hill, Chord Rd, 1st R Block, Bengaluru, Karnataka 560010
The Chokkanathaswamy Temple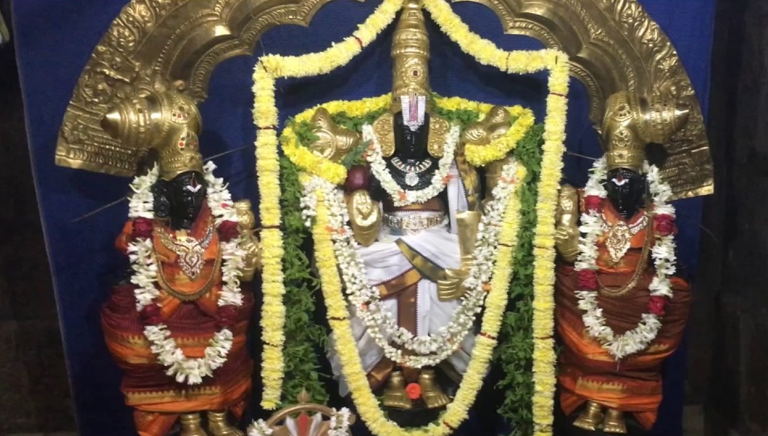 This beautiful temple is dedicated to Lord Vishnu, where you can witness several notable sculptures on the pillars depicting the local dance of Tamil tradition. It also consists of images of gods carved out of Aligrama stone, which is only found in Nepal.
Address: 5th Cross Road, Opposite Sony World, Village Domlur, Bengaluru
Bull Temple & Lord Ganesh Temple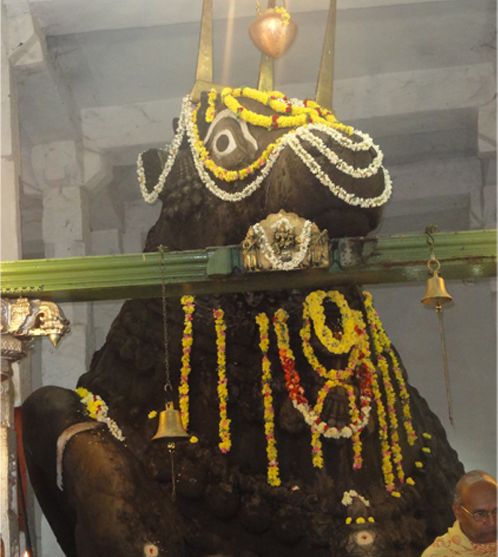 The Bull Temple is also named Nandi Temple, and it is one of the oldest temples in Bangalore. This is a famous shrine dedicated to Nandi where architectural style is mainly designed in Dravidian style. Visit this beautiful temple along with the Ganesha temple in the same complex.
Address: Bull Temple Rd, Basavanagudi, Bengaluru, Karnataka 560004
Gavi Gangadhareshwara Temple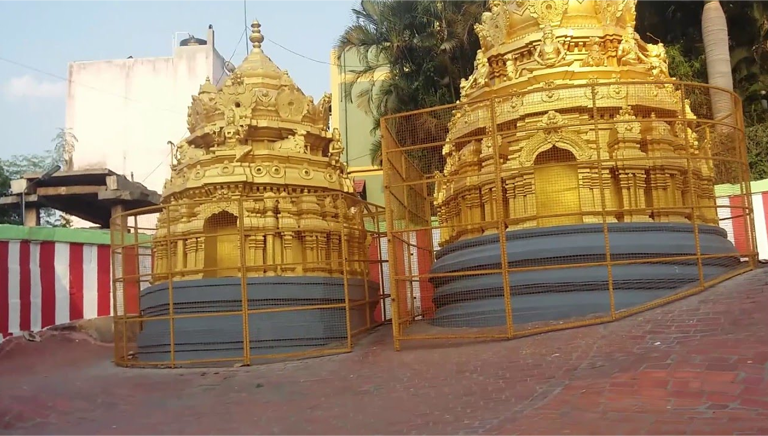 Gavi Gangadhareshwara Temple is also named as Gavipuram Cave Temple, and it is a perfect example of Indian rock-cut architecture style in Karnataka. If you are seeking for temples to visit in Bangalore, then move ahead towards this spiritual place and do a wonderful visit to the architectural marvel. Dedicated to Lord Shiva, this temple has a unique inner sanctum where direct sunlight falls on the Shiva Linga placed in the cave. This event takes place once a year on the day of Makar Sakranti when it is thronged by devotees of Lord Shiva.
Address: Gavipura, Kempegowda Nagar, Bengaluru, Karnataka 560019
Agara Lord Hanuman Temple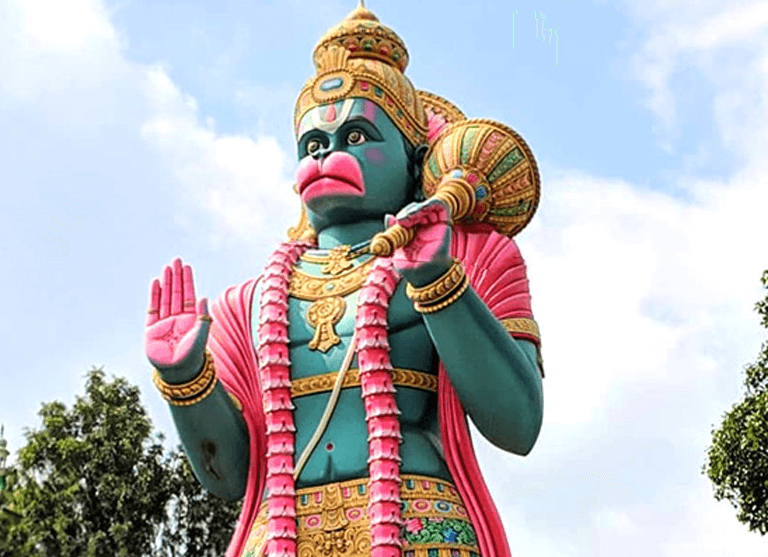 Perched in the southeast side of Bangalore city, Agara Lord Hanuman temple consists of a huge statue of Lord Hanuman for which people come to visit this spiritual place. If you want to visit famous temples in Bangalore, then head to this holy land enjoy the tranquil surroundings.
Address: Seetharampalya - Hoodi Rd, Seetharampalya, Whitefield, Bengaluru, Karnataka 560048
Shrungagiri Shanmukha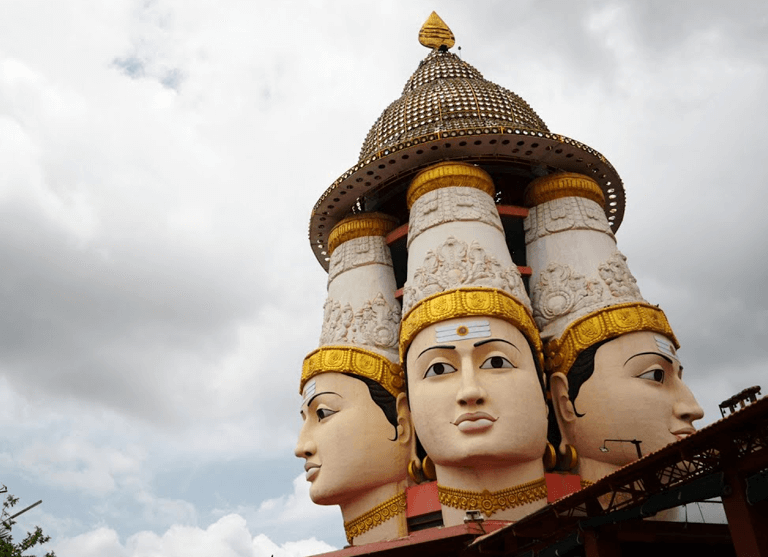 Shrungagiri Shanmukha is one of the best spiritual places in Bangalore that shines like a star at night. The 6 giant faces of Lord Shanmukhais the major attraction of the temple. It is a branch of Sringeri Sharda whose head guru was inspired to build this shrine of the barren hill.
Address: Kempegowda Double Road, BEML, RR Nagar, Karnataka 560098
Kote Venkateshwara Temple
Perched on Krishnarajenda Road, Kote Venkateshwara temple is the oldest temple that is designed based on Dravidian architecture. Once you enter the temple, you can see the gorgeous carvings of Lord Brahma, Vishnu, and Shiva. The temple is thronged by visitors daily.
Address: 39, Krishna Rajendra Rd, Kalasipalya, Bengaluru, Karnataka 560002
Mukthi Natheshwara Temple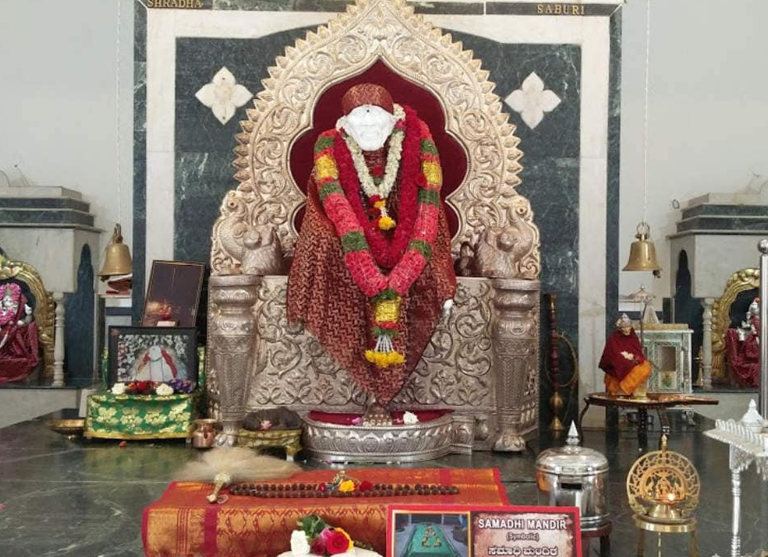 Built by the Cholas, Mukthi Natheswara Temple is dedicated to Lord Shiva. This beautiful temple has outstanding carvings and inscriptions through which you can depict its history. Visit this spiritual place to seek inner peace. This is one of the ancient temples in Bangalore where devotees come to take blessing from Mukthi Natheswara.
Punchamukhi Ganesha Temple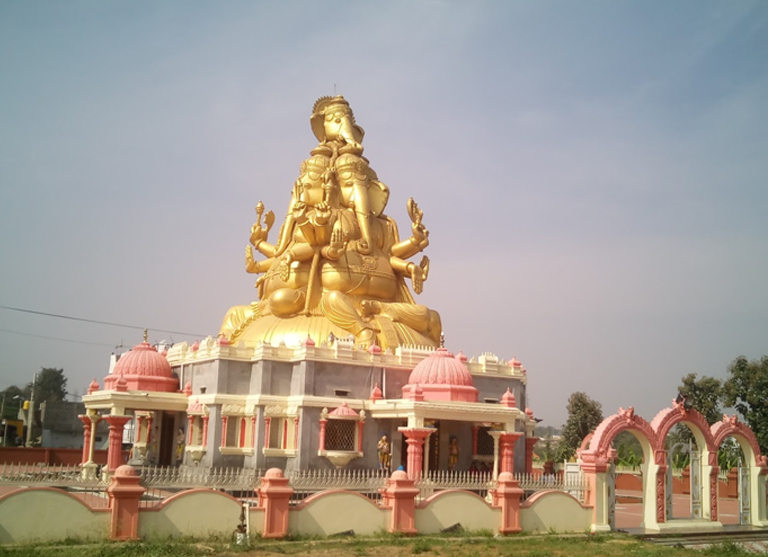 It is one of the best temples in Bangalore with 5 beautiful faces of the Ganesha statue. Located in the city of Bangalore at Mysore Highway, this temple has been built recently with a large statue of Lord Ganesha on the roof of this holy place. Do visit this temple to attain peaceful surroundings.
Address: Ramaswamipalya, Lingarajapuram, Bangalore - 560060 (Map)
Shivoham Shiva Temple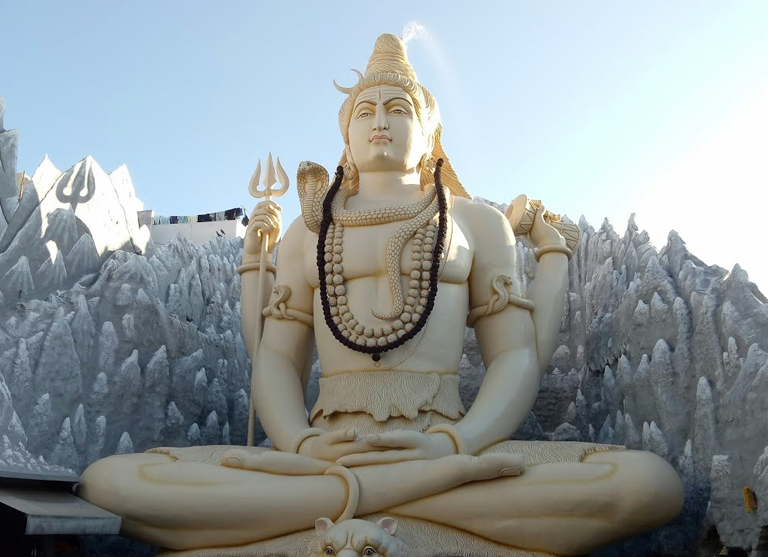 One of the major tourist attractions, as well as Lord Shiva devotee's place, is Shivoham Shiva Temple in Bangalore. The 65-foot-tall statue of Lord Shiva is highly enchanting and a thing to witness in Bangalore. Lord Shiva in lotus position sitting on the tiger skin looks marvelous when seen from far away. The place is chock-a-block by people on every Monday-the special day of Lord Shiva.
Address: 97, HAL Old Airport Road, Kemp fort mall Parking, Ramagiri, MurgeshPallya, Bengaluru, Karnataka 560017
So, pack your bags for a spiritual tour and fly high to Bangalore. Don't forget to do hotel bookings as this is an important place for your trip to any place. Book your hotel in advance for a comfortable stay and enjoy your presence at this holy land.