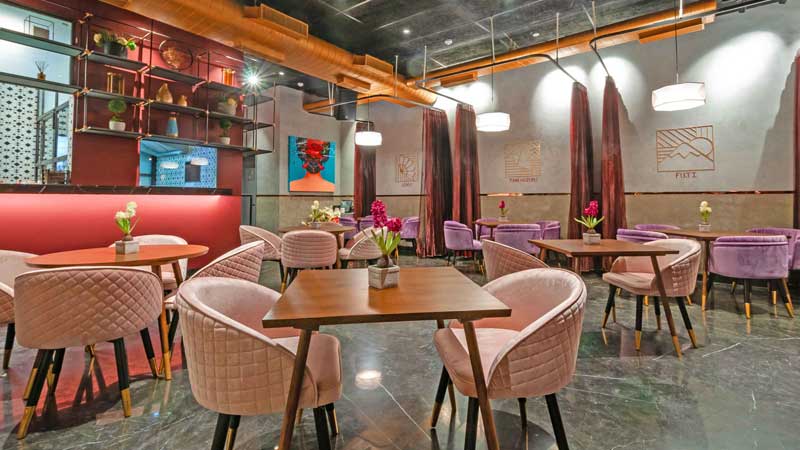 Image: Source
Aerocity in Delhi is a famous place for food lovers and shopaholics. Although you may find a good number of eateries near IGI airport, but alcohol is not served at every place. If you have enough time for your flight and you are looking for some mouth-watering food along with some fancy drinks, read this article to know about 10 of the best restaurants cum bars in Aerocity.
1. Dragonfly Experience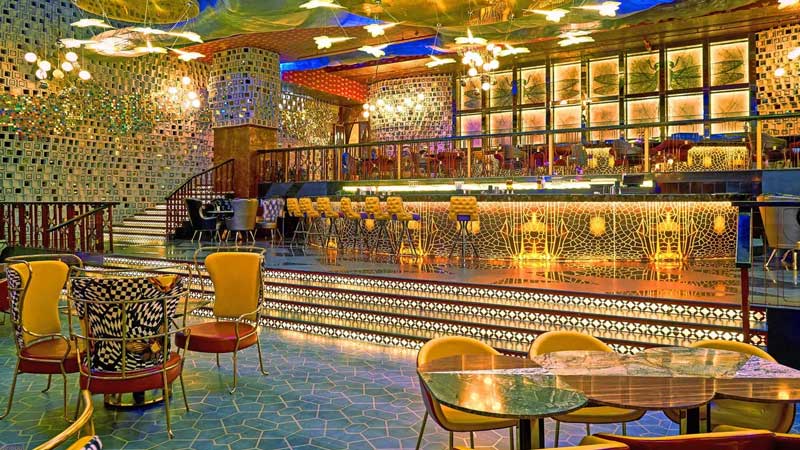 Image: Source
Dragonfly has a life of only few months. So, it fulfills all its desires in that particular period. Due to this fact, the owner named this restaurant as Dragonfly Experience where you will fulfill your desires while having dinner in a majestic atmosphere. The dining experience at this exquisite place becomes more exclusive when peppy music is played in the background. Enjoy some incredible cocktails with peanut butter puffsomes and don't forget to take a bite of the special pastry that gives the taste of peanut butter, carrots and mushrooms.
Timings: 12 PM-1 AM
2. Liv Bar
Image: Source
Live your best moments at Liv Bar by grabbing a bite of unique finger food that is specially served here. This exclusive place is known for phenomenal drinks, thumping music, amazing crowd and awesome food. Order your customized drinks from this place and enjoy the party where its uniqueness comes from. Its menu consists of Spanish Garlic Mushrooms, pizzas, and customized cocktails.
Timings: 12 PM-1 AM
3. Café Delhi Heights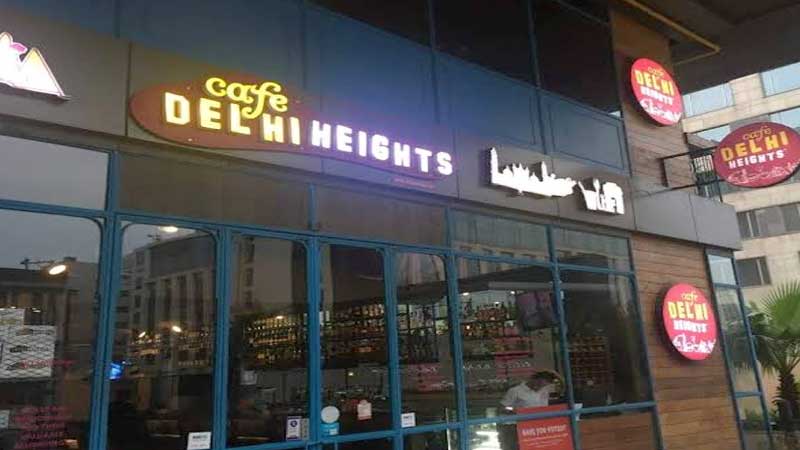 Image: Source
Café Delhi Heights is the best suited to budget-friendly people where they can taste cuisines from all over the globe along with finest drinking experience. The comfortable seating, tremendous interior and live music will cheer up your mood. The courteous staff is quick in their service and you don't need to wait longer for your order. Bacon, Chicken Quesadilla, Club Sandwich, and Pasta are a must-try dish in this café.
Timings: 12 PM-1 AM
4. Farzi Café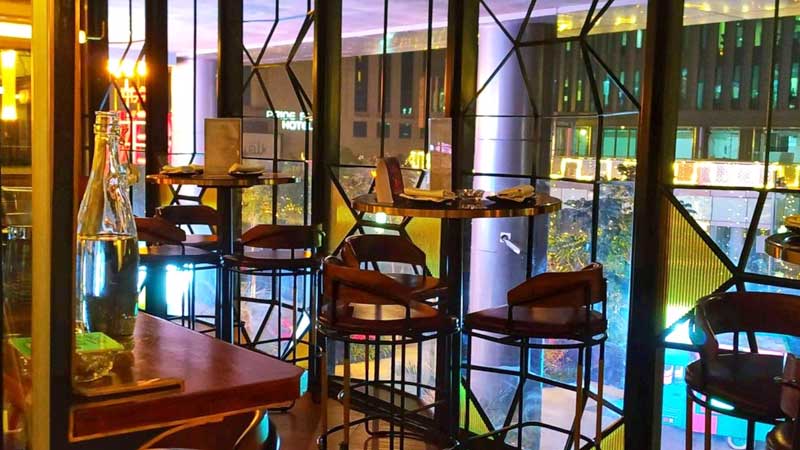 Image: Source
Get the right dose of your food on the rooftop or indoor amidst a luxurious ambiance. Take a delectable bite with live music and enjoy every single minute being here. Pick your fancy drink from the menu or drink your favorite juice, everything is so incredible in taste that it may full your stomach but not desire. Vada Pav, Tempura Prawns, Chocolate Dome, Rasmalai and Cocktails are the most preferable choice of customers at this café.
Timings: 12 PM-1 AM
5. Plum by Bent Chair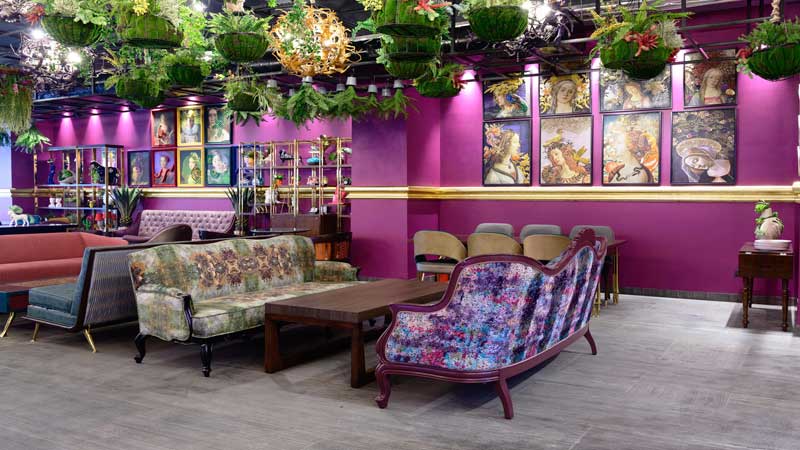 Image: Source
Enter into the world of classy culinary experience with Plum by Bent Chair where the ambiance includes fascinating canvas art, glittering lanterns, avant-garde portraits, impressive furniture, luxurious crockery, and a topsy-turvy garden. This café offers gastronomic treasures and makes enjoy your favorite dish on unique seats. Don't forget to add Edamame and Truffle Dim Sim in your order list.
Timings: 12 PM-12 AM
6. Thai High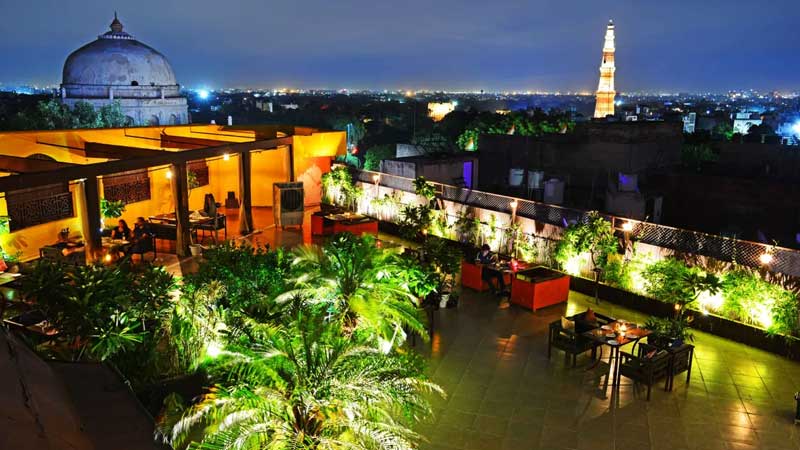 Image: Source
Thai High is an apt choice for all those people who are looking for a good eating option near Delhi IGI airport. This restaurant serves delectable Asian, Thai, and Chinese food. You will also enjoy the stunning view of Qutub Minar from the rooftop. You will have a wonderful experience at this restaurant during supper.
Timings: 11 AM - 01 AM
7. Viva - All Dining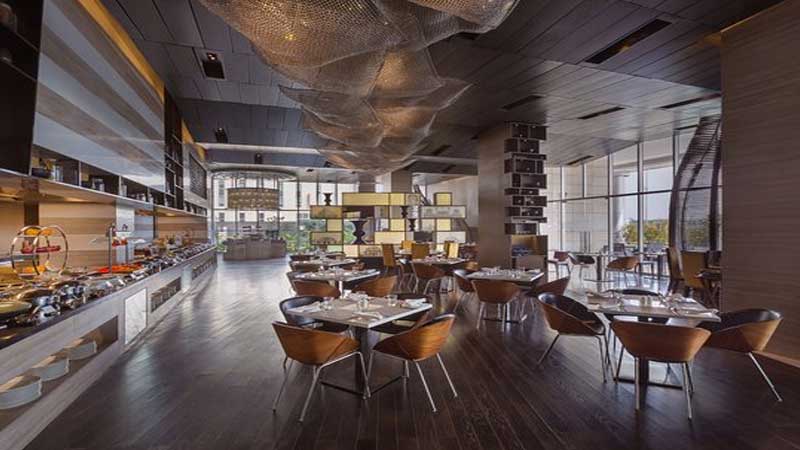 Image: Source
Located near to Delhi Airport, Viva - All Dining is a perfect place to be at. This amazing restaurant welcomes every guest with a big smile on their faces. The food served at this eating point is finger licking and even the staff service is great. You must check out its great food with your family.
Timings: 6 AM – 11 PM
8. AnnaMaya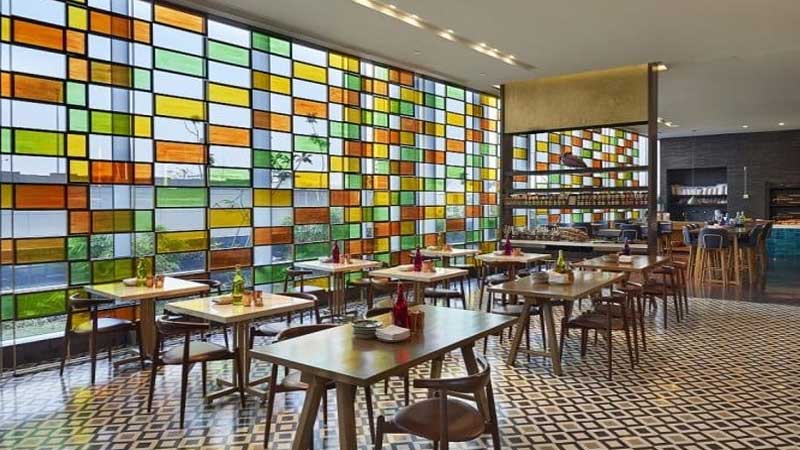 Image: Source
Annamaya is one of the favorite places for foodies near IGI Airport Delhi. You will just love the entire property as the ambiance is cool and classy. The food and the service they offer are highly impressive and out of the world. It is rated among the best 5 star restaurants in Delhi that serves customers for 24 hours.
Timings: 12 PM – 12 AM
9. The Hong Kong Club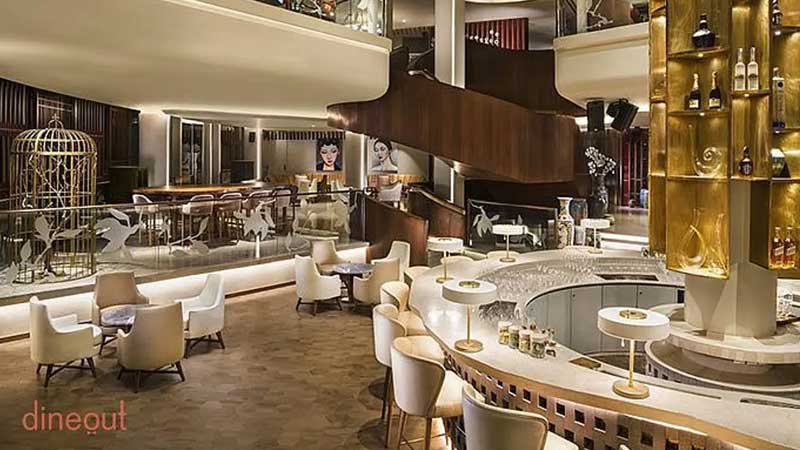 Image: Source
The Hong Kong Club is available with a full bar near Delhi Airport. Here, you can enjoy the soothing music in a chilled ambiance with your favorite beer. The food served at this place is superb in taste and liked by every guest. They serve the best cocktails and mocktails to its customers which you must try.
Timings: 12 AM – 12 PM
10. Pluck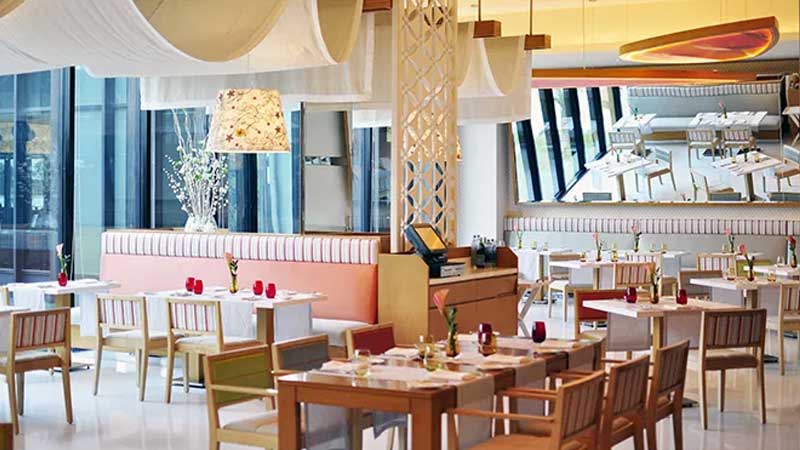 Image: Source
Enter into the Pluck restaurant to have an amazing lunch/dinner near Delhi Airport. They make sure to serve every meal fresh and flavorful with a combination of spices. Order your favorite drink from the menu and enjoy it along with delectable meals. You will not have to wait longer for your order as their staff service is customer-friendly and highly appreciable.
Timings: 6:30 AM – 11:30 PM
If you are an outsider and booked flights to Delhi or going somewhere from Delhi Airport then head to these luxurious restaurants to relish tempting food. These restaurants with bars are famous in the aerocity and most of the travelers love to be at these places while feeling hungry.