Edinburgh in Scotland, United Kingdom is a gothic and charming old city. The city is the capital of Scotland. Located in the northern half, Edinburgh has a historic and an old-school vibe to it. The medieval architecture and fun, local bars are some of the coolest and most interesting things that you will find here. There are many idyllic locations that are perfect and aid to be the ideal location to grab the best pictures. So, the next time you're planning to book your flight tickets to Scotland, don't forget to stop by these places to grab the best shot.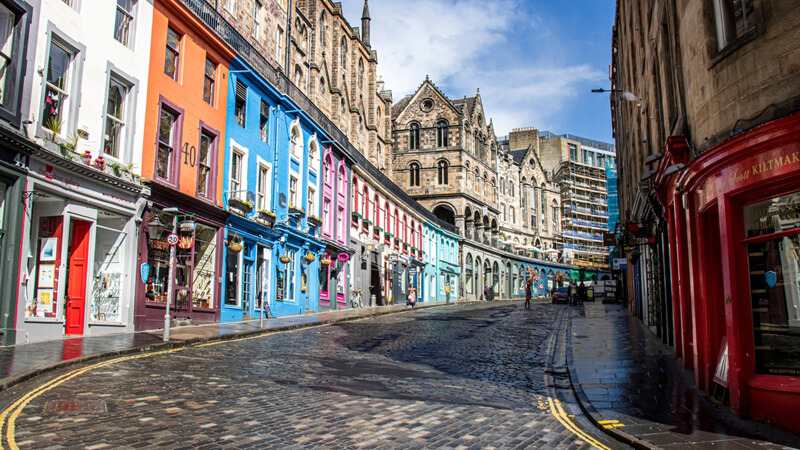 Located in the old town of Edinburgh, it is arguably the most photographed location in the city. The colourful shops lined on a slap make it the perfect photo backdrop.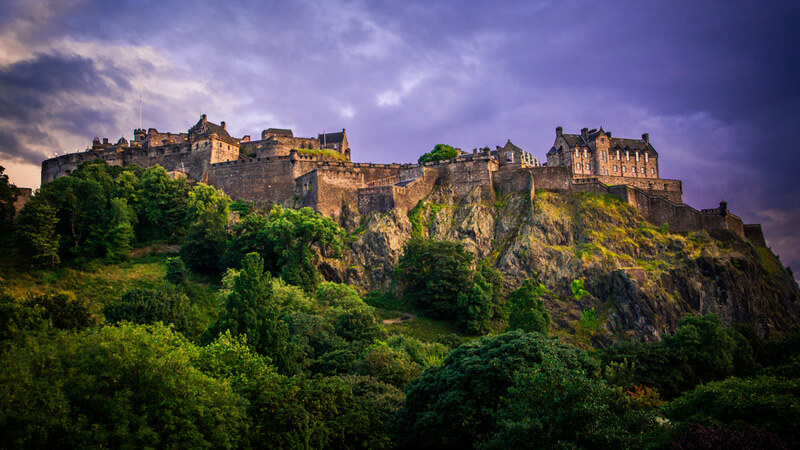 A tourist favourite, the Edinburgh Castle is a historic fortress that actually sits on an extinct volcano. Situated on top, you can capture the panoramic views of the entire city along with the best images of yourself with the castle and the views.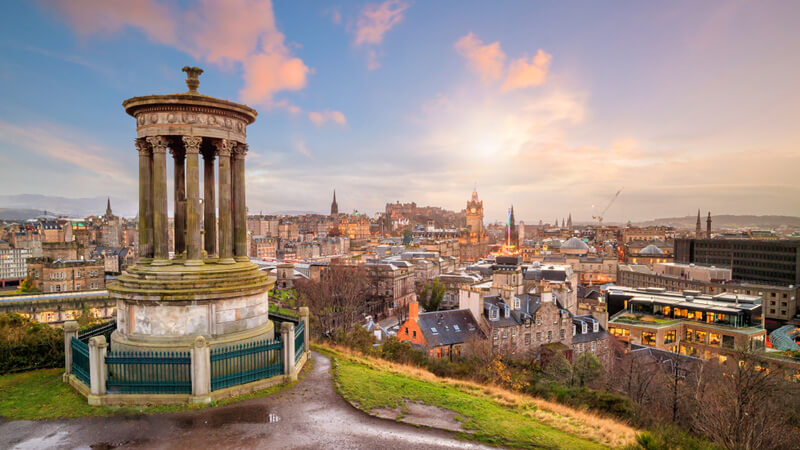 Calton Hill's central location benefits it as it provides the best views of the city. The area also has many monuments from the pre-historic times that make it the best spot for pictures. It is also considered a part of the city's UNESCO World Heritage site.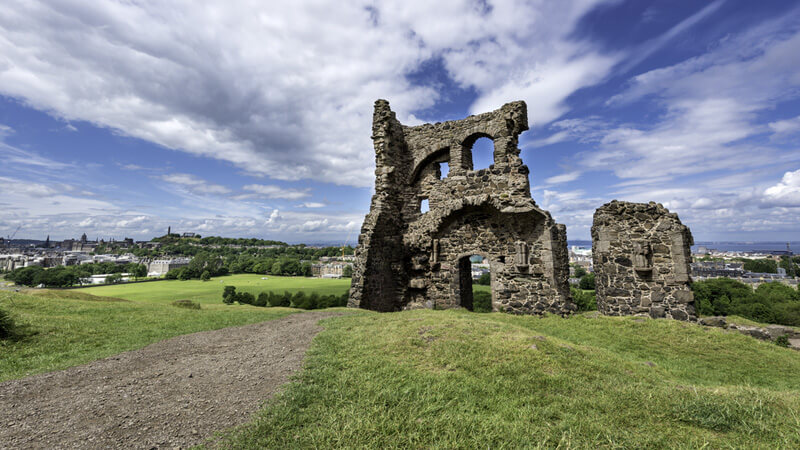 Home to Arthur's Seat, Holyrood Park is a royal park that is a small walk from the old town of Edinburgh. The interesting topography of the hills leads to stunning landscapes making it an ideal spot to capture images.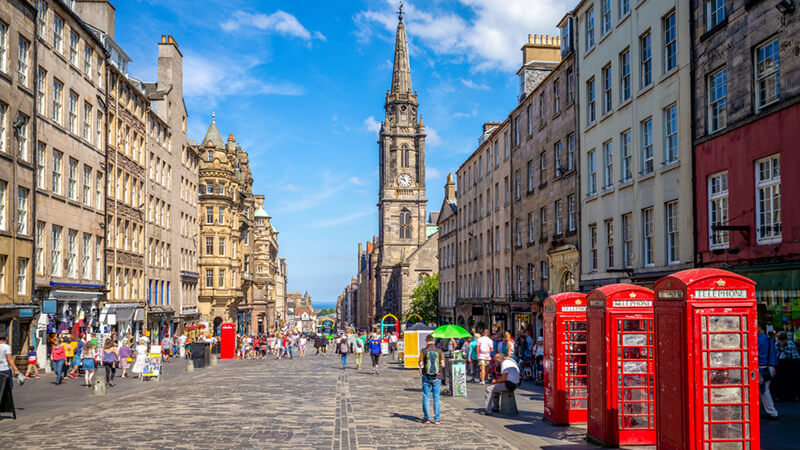 The Royal mile is located between the Scottish parliament and the castle. Cobblestone pathways with stone buildings is what makes this place unique and different. The St Giles Cathedral is a major tourist attraction. Stop and do visit this gothic church
A short walk from the city, Dean Village will transport you to a different place altogether. You would feel like you have entered a fairy-tale. It is considered as Edinburgh's most desirable places. On your visit there you can take pictures of yourself against the city or capture the colourful and charming village with its shops.
Edinburgh is a definite must visit when you plan your holidays in the United Kingdom. The rustic charm of the place is something that you can't experience anywhere else in the world. Some areas of the city will transport you straight to the 1800s where you can actually visualize how it was living back then and the best part is it is still kept like that. So, the next time you visit, don't forget to check out these top 6 places to capture the best shot. For incredible deals on your hotel bookings, log on to EaseMyTrip for the best discounts.