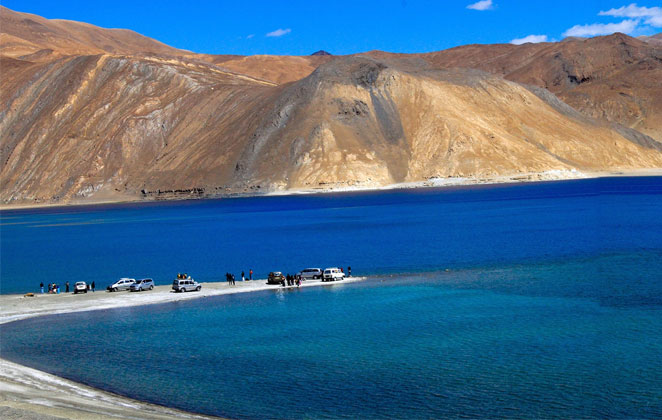 Ladakh is really a famous holiday destination for most adventure seekers and climbing enthusiasts in India. With its rugged and beautiful landscape, the place appeals to enjoy the most unusual holiday experiences. With garrulous rivers, peacefully scenic lakes, wildlife sanctuaries, and lots of wonderful activities, Ladakh satisfies every adventure freak coming here. Travelers visit the place to indulge in numerous adventurous activities, including trekking, mountaineering, white water rafting, and more. These are the known things about the place. The article is going to inform you about some unknown facts about the city. Read more about them.
Ladakh is a Cold Desert with Wild Bactrian Camels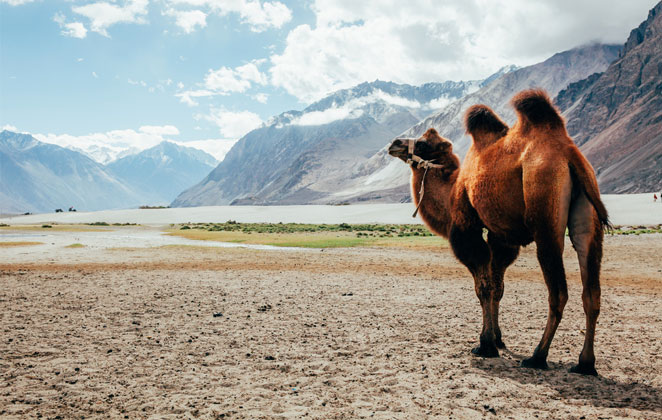 The cold desert of Ladakh is home to the two-humped Bactrian camels. More than 2 million of these camels are found worldwide and a majority of these are used as pets. Very few wild feral populations of camels are found and one can find them in the Nubra Valley of Ladakh.
Ladakh is Ideal for Mountain Biking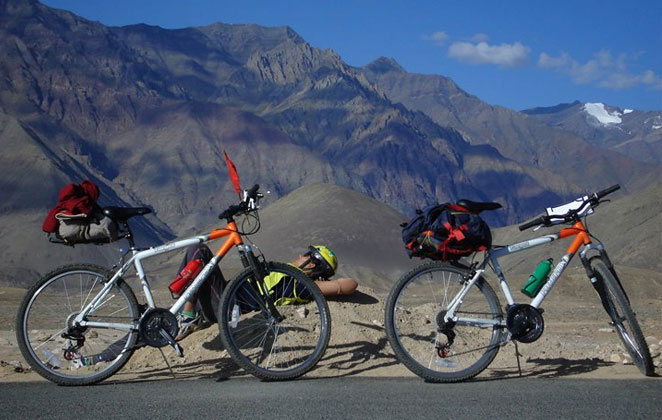 Ladakh is a biker's paradise and the maximum bikers of India crave for going to this place. However, very few people know that Ladakh is also an ideal destination for active cycling mountain bike enthusiasts. Visualize yourself while pedaling across slopes of this cold desert and climbing at around 3,000 meters above sea level. Well, the activity is not meant for weak people.
Opportunity to Play Ice Hockey on Ponds and Lakes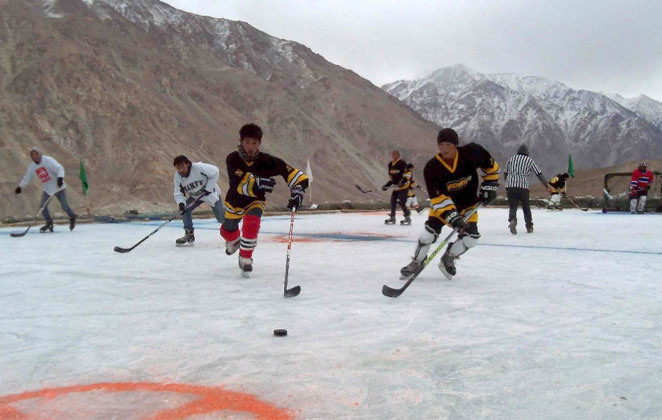 Hockey is supposed to be the national sport of India, which is played here on ice with skates' like Canada not only on land, but also on the water. The extreme cold in Ladakh converts the surface of lakes into thick ice surface. So, you can enjoy the Ice hockey game here in Ladakh.
Home to Largest National Park and Bird Retreat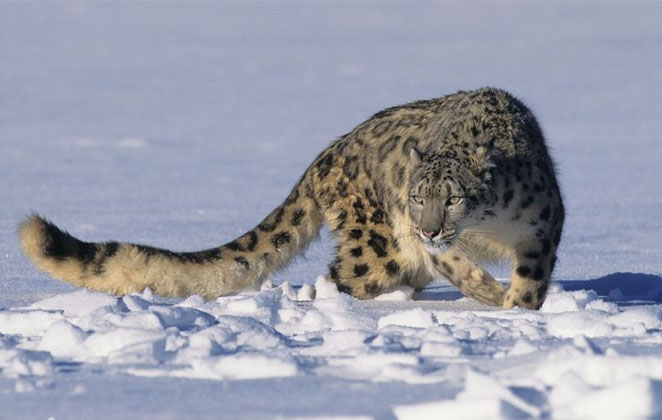 Spread over an area of 4,000 KM², Hemis National Park is abode of the very indistinct and extraordinary Snow Leopards. One can find here about 200 of extremely attractive animals living on this harsh land. It is also a popular bird watcher's paradise having more than 200 species of birds. This is a must-visit national park on Ladakh trip.
A Lunar Landscape on Earth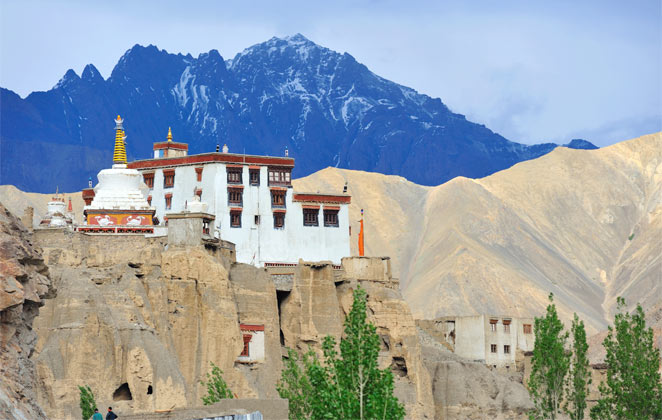 The village of Lamayuoro in Ladakh is a nature's paradise, which is also known as Moonland and situated about 127 km away from Leh. The soil of this place looks like the color of the soil on Moon. You can climb up a nearby hill to enjoy the spectacular view of this unusual looking landscape. Along with enjoying this panoramic view, you can also visit here the revered monastery of the ancient Buddha, called as the Lamayuru monastery.
Ladakh is not only Land of Glaciers, But Also the "Glacier Man!"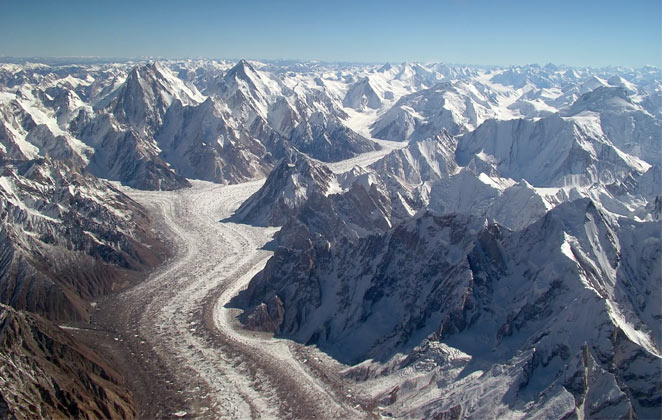 Ladakh is home to the world's most expert person known for creating artificial glaciers. Chewang Norphel is a native and a retired civil engineer. He had an amazing moment when he witnessed that a small stream close to his home had frozen solid under the cover of trees. After that, he connected himself with watershed development and then created more than 15 artificial glaciers here. The largest glacier created by him is more than 1,000 feet long. It can support an entire village of 700 people and costs only Rs. 90,000.
Only Base of Indus in India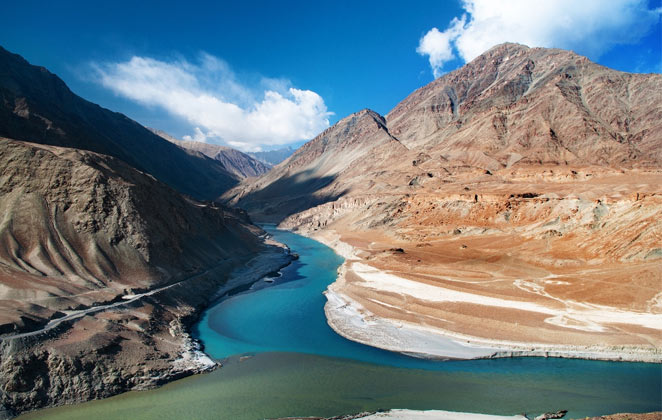 Ladakh is the place to visit the beautiful Indus River. Our country has received its modern name from the Indus River. The ancient Hindu name for it is the "Sindhu River". This is a sacred river for the Hindu civilization and culture. Very few people know that Ladakh is the only territory in India through which the Indus River flows. Rest part of this river flows in the Pakistan.
Paradise for Astronomers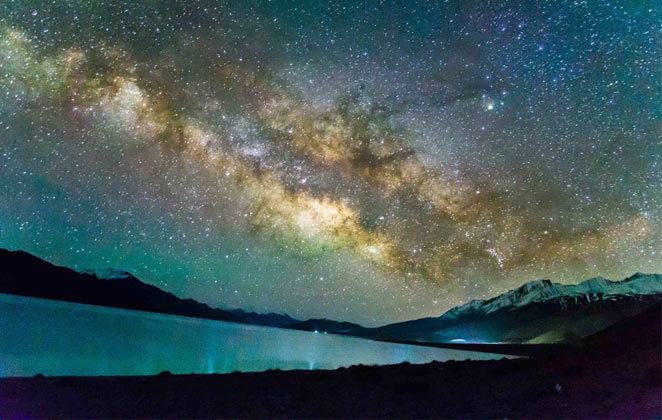 The completely clear skies of Ladakh are devoid of all kinds of pollution, which makes it a paradise for the astronomers. Situated at more than 3,000 meters above sea level, this place enjoys a wonderful view of the sky and turns into an important source for astronomical observations. At 4,500 feet, Indian Institute of Astrophysics features the second highest optical telescope on earth.
Home to Great Mountain Ranges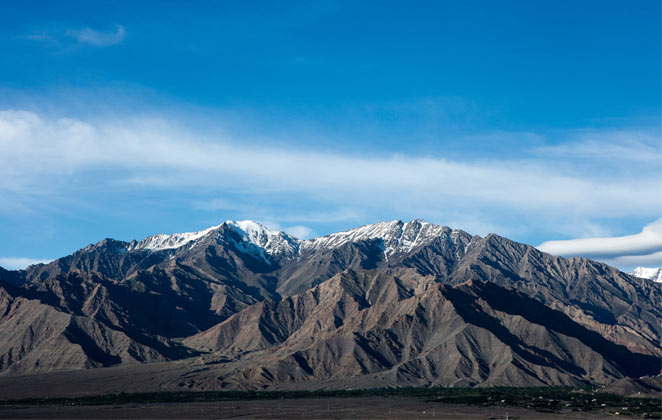 If you think that Ladakh is only home to Himalayas, then you are mistaken. This whole region is located at one of the highest plateaus of the world and known as a junction of two famous mountain ranges - the Himalayas and the Kunlun mountain range. Kunlun deserves the same place in China what Himalayas in India. So, one can be also ready for great mountain views in this place.
Ladakh is Land of Many "Highs"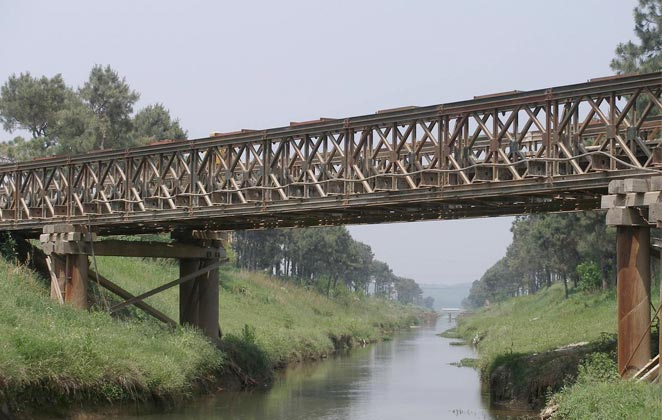 Ladakh is situated over 3,000 meters above the sea level and features, the highest bridge – Bailey Bridge over Suru and Dras rivers, the highest salt water lake – Pangong Tso, the highest farmed fields close to the Tso-Moriri lake at Korzok and the highest arena on earth at Siachen Glacier.
So, what are you waiting for? Head to Ladakh by booking flights to Leh, and enjoy a perfect vacay!