The bright hues of these colours, faces smiling through the colourful tones, and running around with water balloons, pichakaree, the emotion that the festival portrays is the same, but it is celebrated with different grandeur in different places. The ways in which it is celebrated attaches an emotion to the festival! Let's have a sneak peak of how it is celebrated across India.
Phoolon ki Holi, Vrindavan, and Pushkar
Image Source: shaadiwish.com/blog/wp-content/uploads/2017/03/Phoolon-Ki-Holi.jpg
Vrindavan is the place that reflects the love of Radha and Krishna. Holi the festival of colours, is celebrated in full swing to commemorate the grandeur and royalty of their love. But the Holi celebration here is quite different from all the other places, the people sprinkle each other with flowers, water, and herbal colors.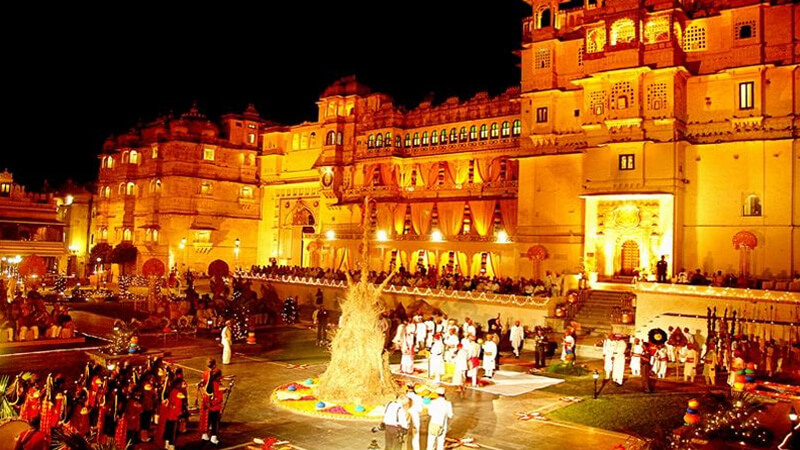 Image Source: www.lih.travel/wp-content/uploads/2019/02/Holi-celebration-at-Royal-place-Udaipur-1.jpg
Traveling to Udaipur means witnessing the grand patronage of royal heritage. Here the festival celebrated includes the Royal 'Holika Dahan' it is not just colored here, they also play with fireworks. To witness the festival of colours in Udaipur is surely a sight to withhold. Preparation and decorations start quite early, to accomplish the most elegant views and give the individuals, the experience of a lifetime. A bonfire place is set, where the individuals dance to the mesmerizing rhythms of folklore.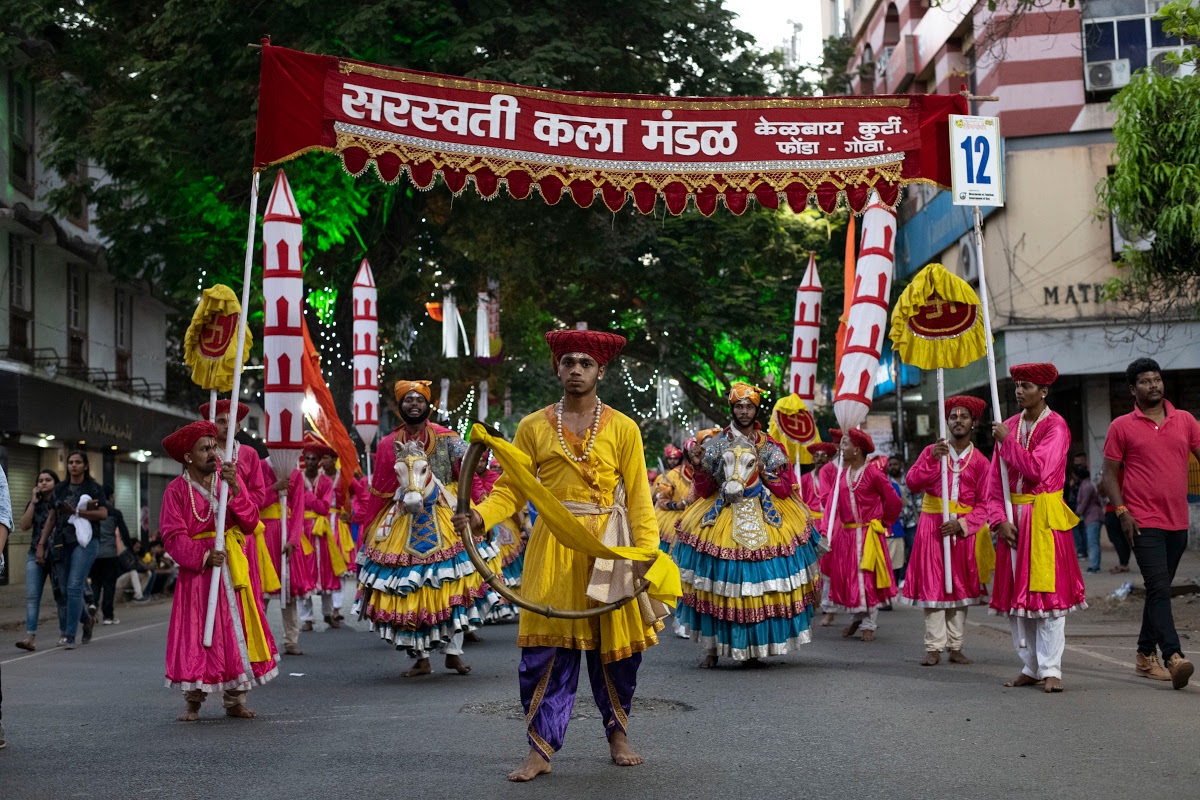 Image Source: https://lh3.googleusercontent.com/yObPUTmC1l_7Jrv93WhBvQKE9LAc10MUCQ_1E5YIArYM_67DJDOcWJFOhLTAObO9=s1200
Shigmo is a pre-Holi celebration that is celebrated in Goa during February or March for a period of 5 to 14 days. All Locals dress in colourful attire and dance on the streets in groups, carrying out a whole procession. Celebration is sure, a different one from all the other places and we assure you, that one will be mesmerized when witnessing these traditions.
Lathmar Holi, Uttar Pradesh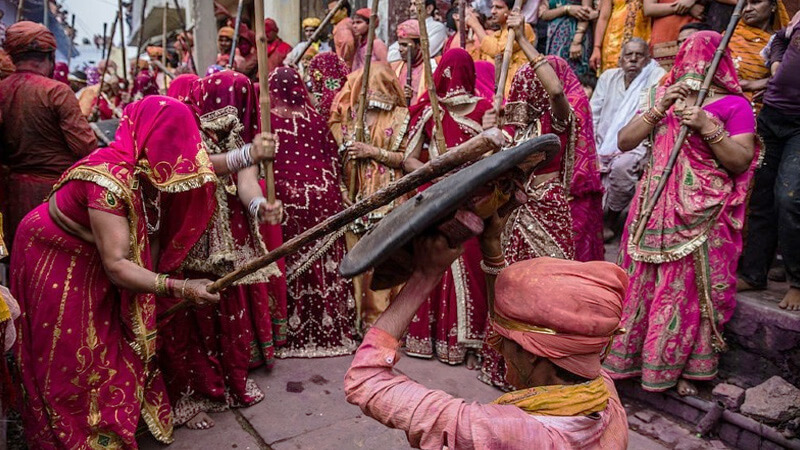 Image Source: img.naidunia.com/naidunia/ndnimg/10032022/10_03_2022-lathmar_holi_2022_2022310_182814.jpg
Probably every one of you must have heard about this specific style of celebrating Holi. Uttar Pradesh is famous for the way they celebrate, and it holds significance in the hearts of people. It goes back in time when Lord Krishna has driven away from Barsana, and on this auspicious occasion he came to colour Radha, and she is intimidated. Men in Nandgaon visit Barsana to colour women, and in turn, women beat up the men, it is quite a banter.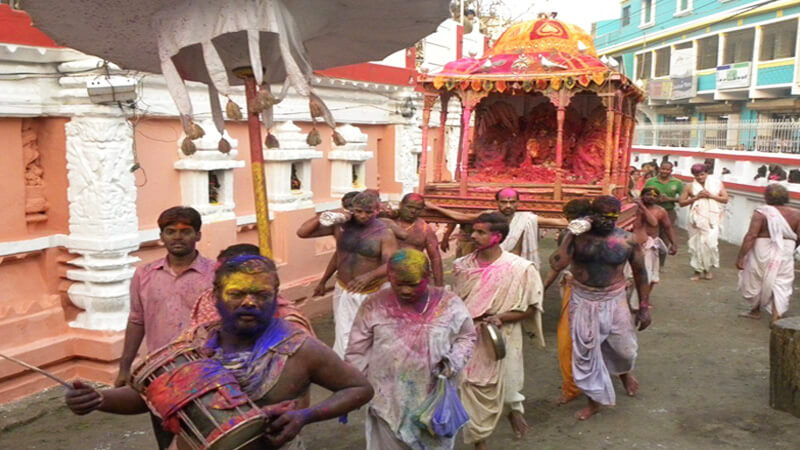 Image Source: www.ritiriwaz.com/wp-content/uploads/2020/03/Dola-Jatra.jpg
It is a six-day long festival celebrated in the coastal region of Odisha. Its Essence of divinity is the center of all the rituals performed to worship Lord Krishna and Radha. On, the day of Dola Purnima, the idol of Jagannath is brought out, of the temple to allow the devotees to celebrate Holi with them. The gathering turns into a procession of people smudged with colors singing bhajans. The Festival of Holi is celebrated on the next day of Dola Purnima.
With twenty-eight states and millions of ways to celebrate the festivals, one surely needs to apply for a 6-month long break, twice per year to explore our country!
Now, what are you waiting for? Explore, India like never! Book Flight tickets with EaseMyTrip for hassle-free bookings.