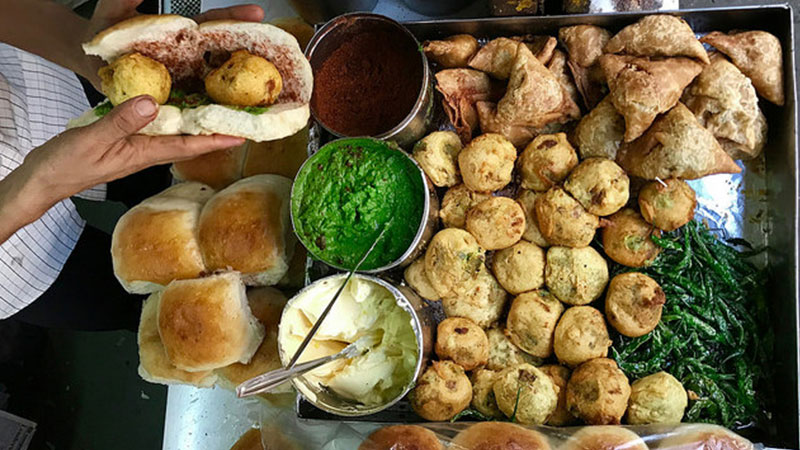 Mumbai city has a mix culture and therefore foodies get a variety of cuisine to match their taste buds. Also, some popular dishes are so common in Mumbai that you can eat them from anywhere in the city without burning a hole in your pocket. If you are flying to Mumbai or have a long layover at Mumbai airport then you must try a plethora of famous dishes of Mumbai from the popular vendors.
This article will help you to know the best places where famous food of Mumbai is served in best quality. Let's begin.
Vada Pav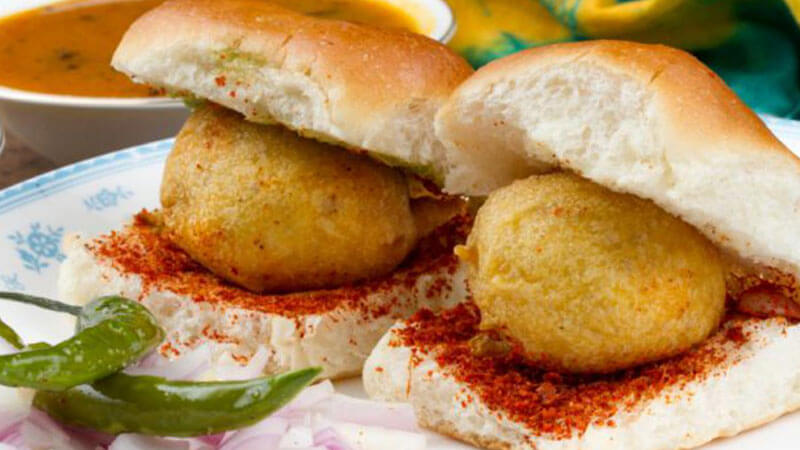 Vada Pav comes as in one of the most common and popular Mumbai street food dishes. If you are traveling to Mumbai, you must try Vada Pav from a street vendor that is served with spicy and sweet chutney.
Where to eat?
Anand Vada Pav Stall, Vile Parle West

Ashok Vada Pav, Kirti College Lane, Prabhadevi

Parleshwar Vada Pav Samrat, Vile Parle West
Batata Vada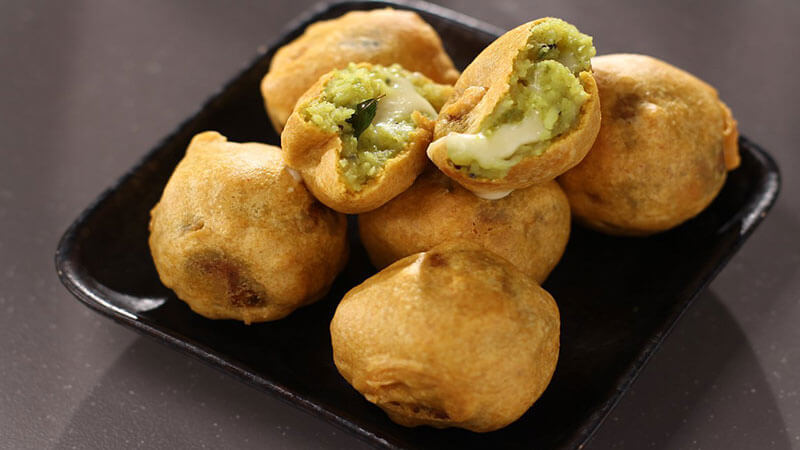 The mouth-watering Batata Vada tastes like potato pakodas that is prepared with mesh potato coated with chick pea flour and seasonings like salt, turmeric, and chili powder are added for a flavor. Eat this Mumbai street food with green chutney and fried chillies to vanish your hunger.
Where to eat?
Shrikrishna, Radha Niwas, Dadar West

Ladu Samrat, Dr BA Road, Lalbaug, Parel

Hotel Ram Ashraya, Bhandarkar Road, Matunga East
Bhel Puri
It is the perfect cuisine to eat in breakfast or lunch that will surely cheer up your mood. Prepared with puffed rice, few vegetables, meethi chutney, chat masala and lemon, the tangy flavor famous bhel puri in Mumbai should not be missed in any case.
Where to eat?
Sharmajee's and Badshah's, Girgaon Chupati Beach

Prashant Corner, Thane West

Kisan Panipuri & Bhellpuri Wala, Central Cinema, Girgaum
Misal Pav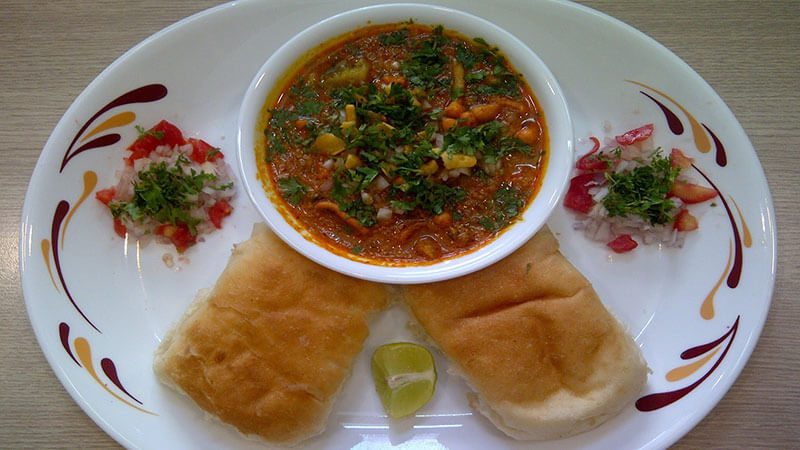 The spicy, sumptuous and delicious – The Misal Pav is a dish that can be eaten as breakfast as well as lunch. It is a perfect amalgamation of topped potato bhaji, poha, chopped onions and tomato. If you are seeking for healthy street food in Mumbai then this is the best dish that you can try with yogurt.
Where to eat?
Mamledar Kacheri at Naupada, Thane West

Aaram, Opp. To CST station

Vinay Health Home, Dr. BA Ambedkar Marg, Charni Road
Baida roti
It's a perfect breakfast meal prepared with spicy meat (chicken/mutton./bheja) and eggs with onions in square-shaped dough that is pan-fried to offer a crispy taste. Enjoy Baida roti with green chutney to have awesome taste.
Where to eat?
Andrezi Dhaba, Dadar West

Mitron-Peninsula Grand Hotel

Yeda Republic, Opp. Novotel Juhu
Varan bhaat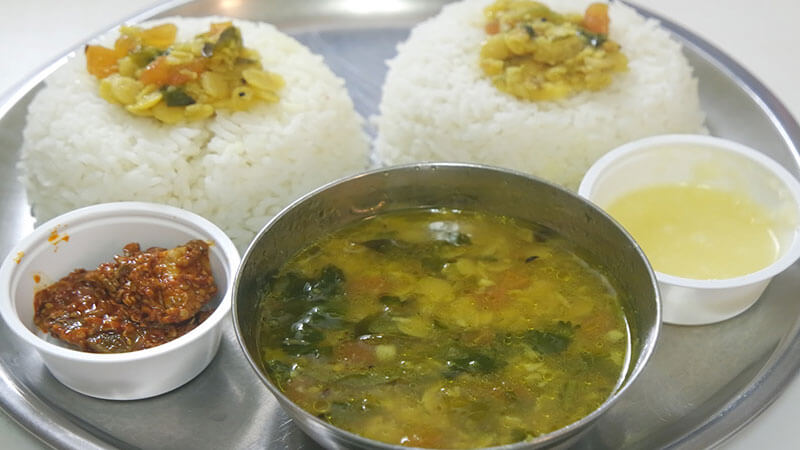 Popular among Marathi people, Varan Bhaat is a dish of rice and dal with ghee that tastes magical. The sprinkle of cumin powders on the dish offers a tempting smell that you would like to gulp it all at once.
Where to eat?
Aaswad, Dadar West, Shivaji Park

Sanjeevani Foods
The Bombay Sandwich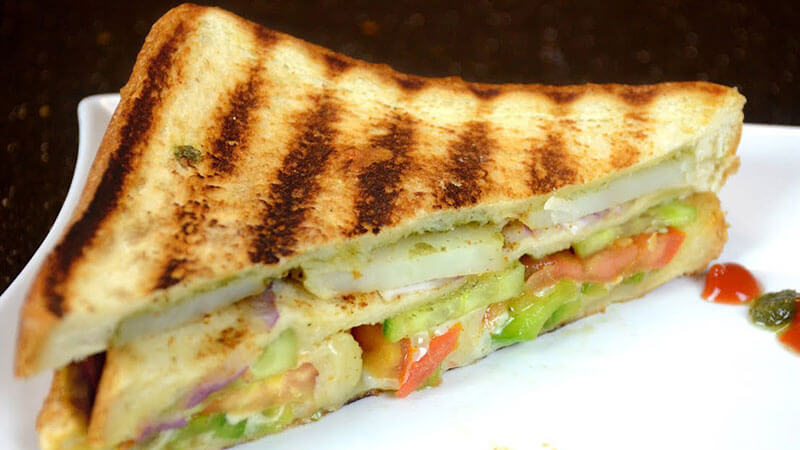 The Sandwich consist of three buttered white bread slices with onion rings, cucumbers, beetroot, boiled potato and chutney spread between them is very popular among local people of Mumbai. One can have it in toasted variant also that offers a crispy and quite unique taste.
Where to eat?
Mafco Farm Fair, Worli Sea face
Bheja fry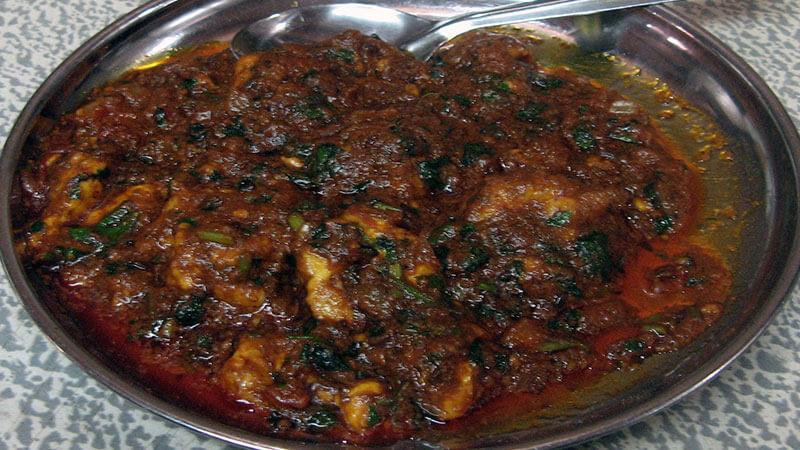 It is one of the favorite dishes of Muslism as well as all carnivores. Prepared of goat brain that is mixed with tomatoes, onions, green chillies, spices, coriander and turmeric, the taste is ultimate for all hardcore carnivorous. Once eaten, you will surely ask for another one.
Where to eat?
Radio Restaurant, 10, Musafir Khana

Saarvi, Nagpada

The Bombay Canteen, Near Radio Mairchi Office
Don't wait more and book flights to Mumbai or buy train tickets to enjoy your weekend. If you are a food lover then you shouldn't miss the taste of these authentic Mumbai cuisines. Also, don't forget to try a wide range of seafood that is very popular among local people in the city.