With the implementation of strict quarantine guidelines and various international borders being shut down to foreign travellers, COVID-19 brought the world to a halt. However, there's ray light at the end of the tunnel for all major industries across the globe with the Vaccine. The travel industry suffered multiple hits when millions of people were at the edge of losing their livelihoods, and trillions of dollars were lost in revenue. Case in point - According to Forbes, the travel industry suffered a massive loss of $935 billion just in the first ten months of 2020. For context, that amount alone is double the GDP of some developing countries in the world.
Even though domestic tourism has resumed its journey, the path to overcoming losses is still hurdled by many factors. For the travel industry to recuperate successfully, Vaccine and consumer confidence will be significant aspects. A rise in the number of searches for flight booking and tour packages is noticed since the COVID-19 Vaccine was rolled out for people worldwide. However, the progress is slow and can be expected to improve as the number of vaccinated people increases in the community.
Vacations Are Just Right Around The Corner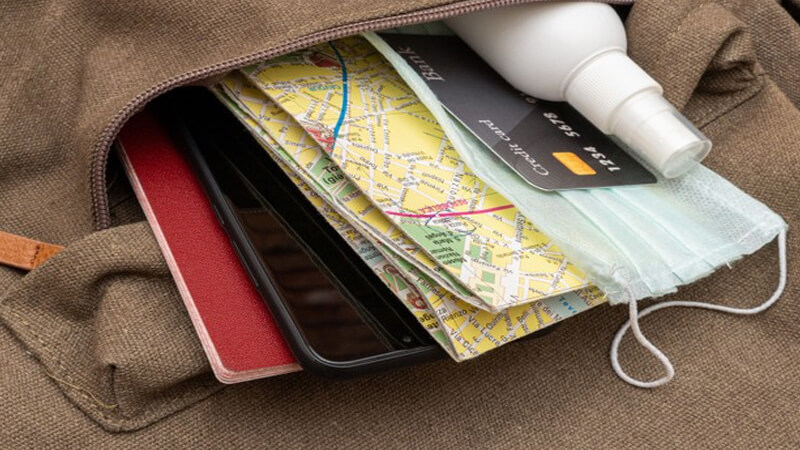 The past couple of years have been stressful for people who are working full-time from their homes. Even though the additional worry of being healthy and keeping everything in order has been quite taxing, the privilege of being able to stay indoors and maintain a steady cash flow isn't lost to us. However, families, especially with kids, find themselves in need of a relaxing vacation and booking a hotel somewhere. Now that the adults can get vaccinated planning a trip with all the necessary precautions can be beneficial for their well-being. A small break will ensure high productivity levels in the long run and also financially help out tourist locations.
Affordable Travelling Cost
Amidst the second wave of the pandemic in India, the Ministry of Civil Aviation (MoCA) put a lower limit on the flight booking price for less than 40 minutes. The order said, "Fare for domestic travel less than 40 minutes of duration will be hiked by Rs 2,300 to Rs 2,600, which is 13 percent of the current fare." But as the number of vaccinated people will increase, thus allowing the airlines to accommodate more passengers easily, we can expect a decline in the amount of transportation fee all over. Ultimately, affordable travelling costs will work in the favour of both the travel industry and the consumer.
Safety First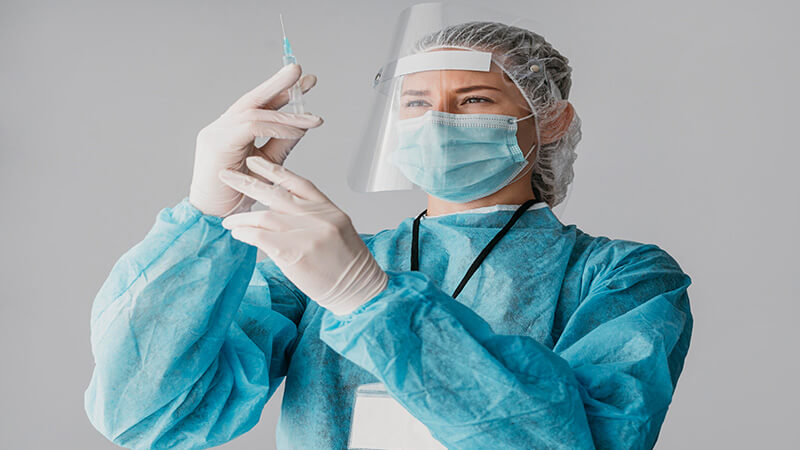 Even though people opted out of travel plans and preferred not to go for booking hotel due to increased strictness in lockdown guidelines, most of them also put their health first and were scared to wade into the unchartered territory of compromised hygiene. Now, as people get vaccinated and take a step towards the collective win of the society against the pandemic, the mental reservations regarding travel are also lifting. Travellers can visit different destinations and leave the safety of their cocoon without being worried about catching COVID-19 or exposing a whole community to an unfamiliar strain. But do keep in mind that Vaccination doesn't ensure 100% safety. Necessary precautions like social distancing and masks aren't going anywhere for a while!
Perquisite of Touchless Travel Experience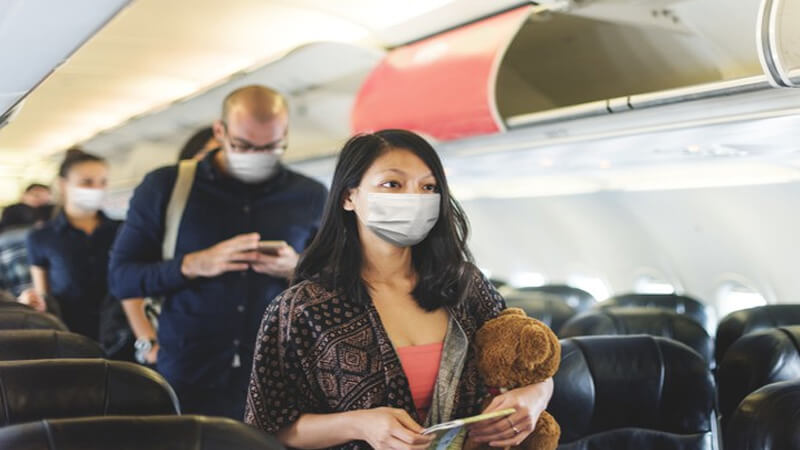 The idea of going back to touching buttons or doorknobs that countless strangers have previously handled is terrifying for most people right now. Before the pandemic, airports used to be a hub of travellers crowding the reception desk, boarding gate, or even the washroom. However, improvement is visible in that department, and people are offered the option for touchless travel. Restrooms and other frequently used spaces get sanitized after regular intervals, and there are rules to ensure smooth deplaning. Travellers are no longer allowed to gather around in a chaotic group as soon as the flight lands, and that is indeed peaceful.
Health Screenings and Introduction of Biometric Technology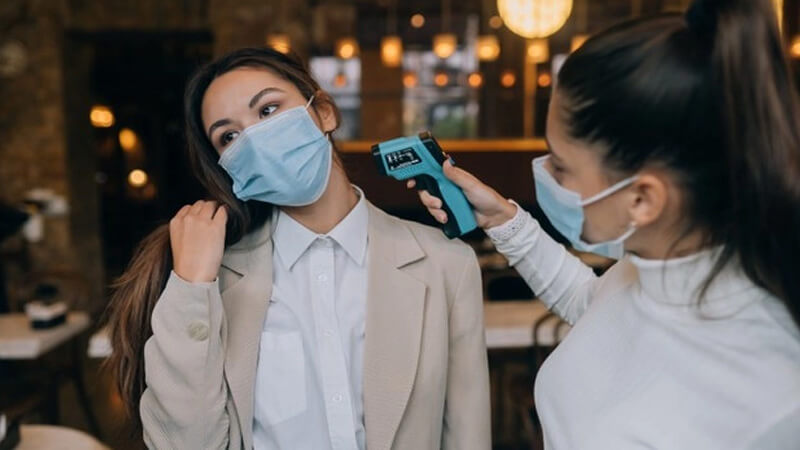 Biometric technology has been around for a while now. The travel industry is now ensuring it becomes a norm. Hotels and airports focus on retina scans, fingerprint locks, and other similar biometric identifiers that will reduce the need for human interaction and improve the consumer experience. Upon landing in a new city, airports ensure health screenings as soon as you deboard the plane. Thermal screening cameras, rapid COVID-19 tests, and handheld thermometers are used to record a person's vital signs and body temperature. This helps in chunking out a majority of people who are feeling healthy so that the authorities can keep a check on passengers showing symptoms.
Many People Can Resume Normal Work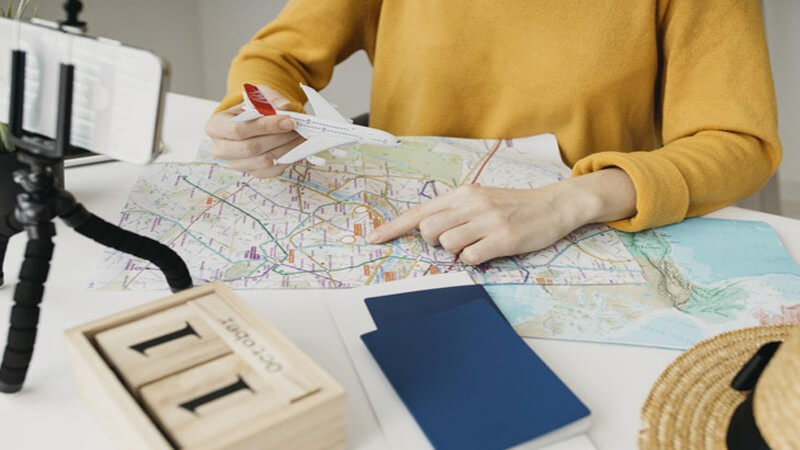 With the increase in popularity of reading blogs and social media content, there has been a spike in people feeling confident enough to take on their passion and start travelling as a profession. But, unfortunately, people like travel bloggers, vloggers, adventure-sports enthusiasts, etc., also lost a way to earn their keep with lockdown initiation. With the commencement of the vaccination programme, travellers can get back to work and make money to sustain their livelihood.
Bottomline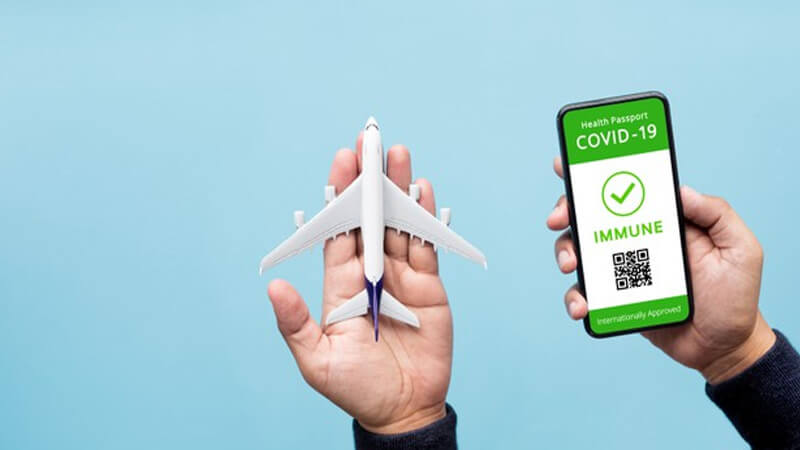 COVID-19 Vaccination has brought a glimmer of hope back to the world. However, we still have a long way to go before the pandemic is in the past. All significant industries suffered great losses, and the tourism sector was no different. With the implementation of lockdown, the travel industry almost shut down, and tourist places lost their primary source of business. But with the increased awareness and availability of vaccines, things are slowly starting to look up.
Many countries have achieved the status of 'mask-free' after gaining massive success in vaccination drives. For example, with 70% vaccination density, Israel is now a maskless country that resumes work under normal conditions. Similarly, New Zealand has been declared a COVID-19 free nation due to swift actions and vaccinations.